Join the Seasonal Club.  Ditch the processed life! Learn to grow, source, preserve, and prepare real foods ALL YEAR LONG!  LEARN MORE >>
Join the Seasonal Club.
Ditch the processed life! Learn to grow, source, preserve, and prepare real foods ALL YEAR LONG!  LEARN MORE >>
17 DIY Essential Oil Gifts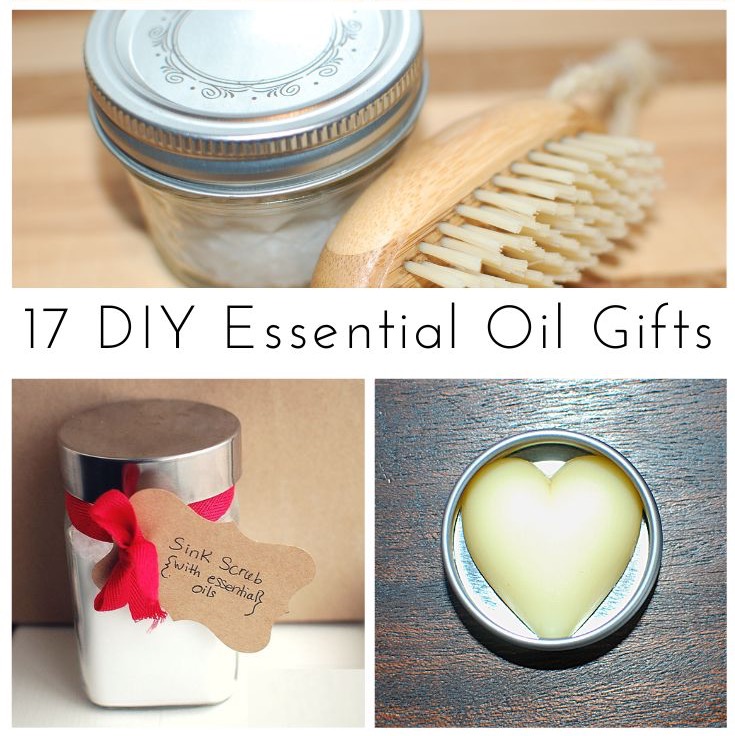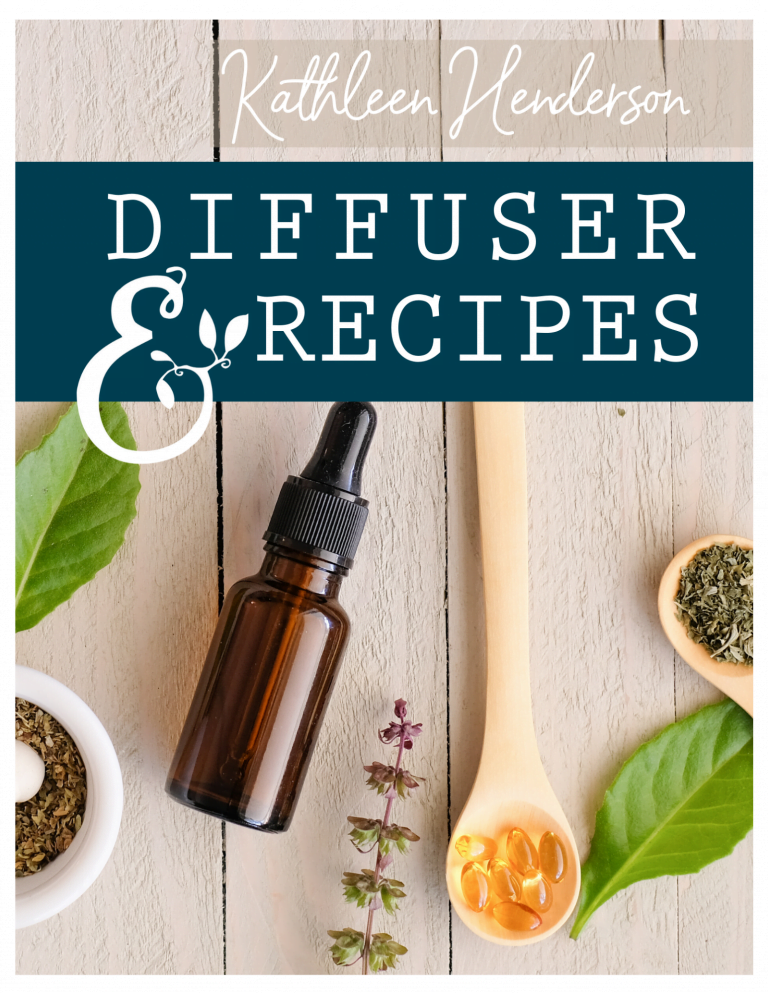 Get your free copy of 100+ Amazing Diffuser Recipes today!
No matter what life brings your way, there's a diffuser blend for that!  My short, practical ebook is packed with 100+ recipes to diffuse for immune support, sleep & relaxation, energy & good mood, focus & concentration, holiday & seasonal aromas, and more!

This post may contain affiliate links, which means I make a small commission at no extra cost to you.
See my full disclosure here.
I'm a big fan of handmade gifts! The useful kind, not the tacky hand crocheted sweater or macrame wall hanging kind.
I've rounded up 17 of my favorite DIY Essential Oil Gifts, plus a few bonus gifts that don't require essential oils. Cost effective, simple to make, and completely safe and nontoxic, these gifts can apply to almost anyone on your list. Perfect for Christmas, birthdays, teachers, coaches, neighbors, friends, and more!
This post contains affiliate links.
17 DIY Essential Oil Gifts
Pampering and Personal Care

This stuff is amazing! Perfect for dry, irritated skin or dry, winter skin. We use it on hands, lips and noses all winter long, as well as on stubborn skin irritations. Buy it online or make it yourself. Add essential oils or leave it unscented. (I leave mine unscented.)

This follows the same recipe for Hard Lotion, with a few tweaks. Again, buy it online or make it yourself, with or without the essential oils.

I love sugar scrub! As a gift, it's always a big hit. The scent possibilities are endless; use essential oils to promote relaxation, skin beautification and more. Tip: pair a simple sugar scrub with a bar or two of hard lotion for soft hands all winter long. You can also add a cute wooden fingernail brush to round out your gift.
Sadly, our 1955's home has nary a bathtub. So while I'm unable to enjoy essential oils in my bath (unless I'm staying at a hotel or my parents' house), these simple bath salts make a great gift for just about everyone else.

Banish odors the nontoxic way! We keep these handy Room Sprays in each bathroom, and they make super gifts. My favorite combination is Rosemary + Lavender + Peppermint, but other possibilities abound, including this holiday version: DIY Holiday Room Spray.

Dry Shampoo is the bomb! It's not good to wash your hair every day, so stretch out the time between washings with this nontoxic Dry Shampoo to cut the greasiness around your face and scalp.

This gift requires basic sewing skills, of which I have none. Thankfully my friend Angela does, and I was the lucky duck recipient of her handmade Warming Neck Wrap. It's awesome!
In fact, as I type this blog post, it's kinda chilly in my office and it's been a slightly harrowing day here at the Roots & Boots. So I microwaved my nifty wrap, added a few drops of Wild Orange oil, then wrapped it around my neck and shoulders. Ahhh….
It's also useful for certain discomforts around that time of the month. And I've used it on my lower back, too. So soothing! Be sure to pair it with one or more essential oils to promote relaxation or soothe discomfort.
If you don't sew and don't have a sewing friend to beg for help, I recommend these neck wraps on etsy. I've purchased four of them, one for Mr. Native Texan and each of the boys. They're well made, ship quickly, and there are lots of fun fabrics to choose from.

Inexpensive and simple to make, these little discs are a handy way to soothe the airways and promote healthy respiration during the winter months. O fortunate one that I am, I received a jar of vapor discs from my pal Angela (yes, the same Angela who sewed the neck wrap). They smell amazing!

Everyone on your gift list will benefit from this little roller blend. Give the gift of immune system support! Just be sure to warn your recipients that the ingredients (such as Thyme and Oregano) may cause them to smell like a pizza shop.

This is another great gift for just about everyone on your list: kids, moms, teachers, nurses, germophobes, etc. Homemade hand sanitizer is super easy to make (only two ingredients!), smells great, softens hands (instead of drying them out) and supports the immune system.
Oily Cleaning Recipes
Whip up a few of these nontoxic oily cleaning recipes and include several cleaning supplies like a bucket, rubber gloves, these awesome cleaning cloths, a scrub brush, etc.
We keep an All Purpose Cleaning Spray in each bathroom. Also great for the kitchen, classroom, office, car, etc.

Have I mentioned my three sons? And husband? And rural address? We have plenty of opportunities to use this Homemade Lysol, so I love to pass it along to others who might find it useful as well. It's super easy to make and super handy to keep around.
Help your pals ditch the sketchy ingredients in their former cleaning supplies. Added bonus: essential oil cleaners smell great and provide therapeutic value. Try this soft scrub recipe!

This simple scrub is so effective for our stainless steel kitchen sink! A variation on the recipe is provided for porcelain sinks.

Sometimes the toilets look clean and don't necessarily need a scrubbing, but the odor could stand to be improved. Those are the times when I'll toss a good ol' Toilet Bomb into the commode. Toilet Bombs freshen the air, and furthermore, the fizzing action is fun to watch. What could be better?
Plus, nothing says Merry Christmas or Thanks for Having Us Over for Dinner like a jar of toilet bombs. <<wink>>

I really, really hope you're not still using dryer sheets. They're terrible for your health and for your dryer! For years now, we've used Wool Dryer Balls. I love them! Make them yourself or buy them online, and pair with a favorite essential oil for lightly scenting laundry in the dryer.

This is one of my new favorites. So easy to make, so useful and so tasty! I love to use this seasoning salt on a slow cooked roast. Yum.
More homemade gift ideas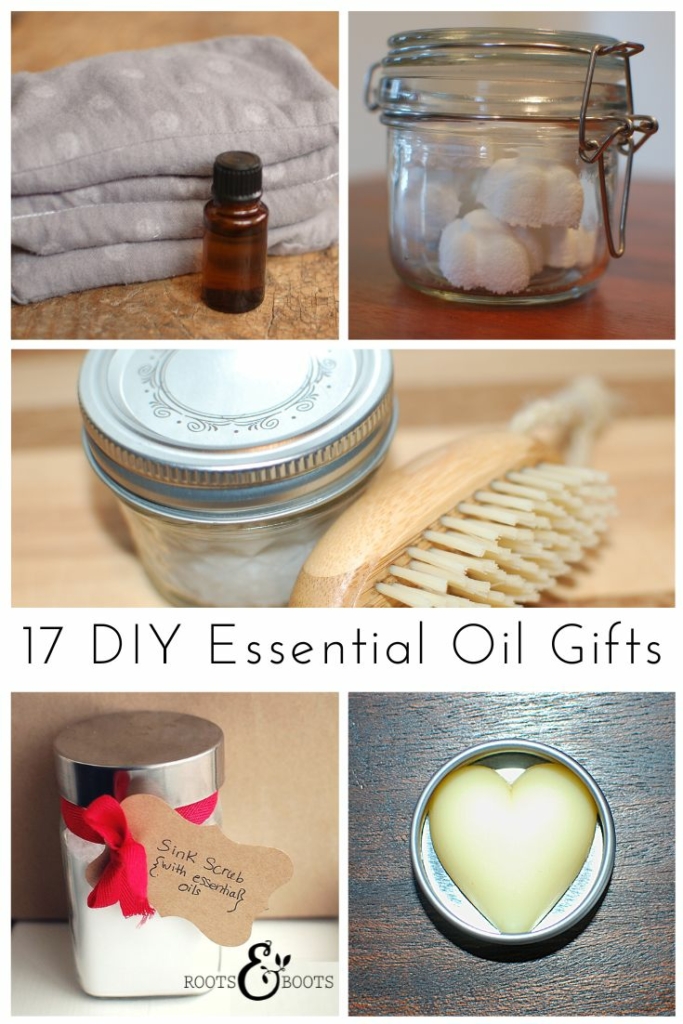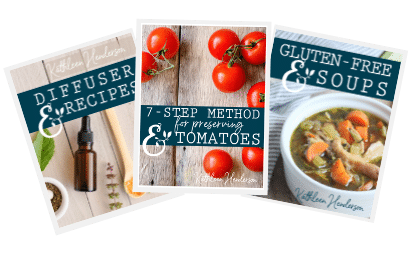 Sign up NOW for my best tips delivered weekly to your inbox!
You'll also get instant access to my library of free ebooks and resources.