Homemade Herbal Seasoning Salt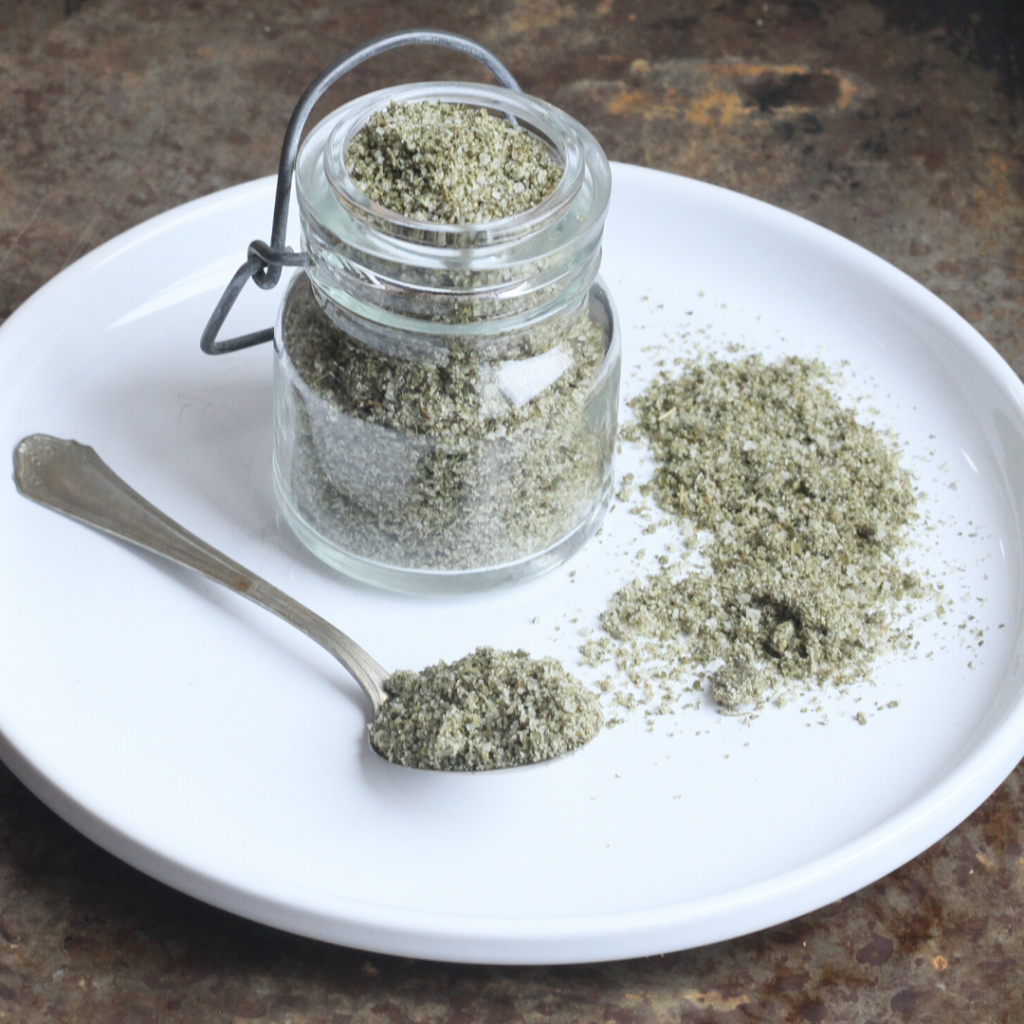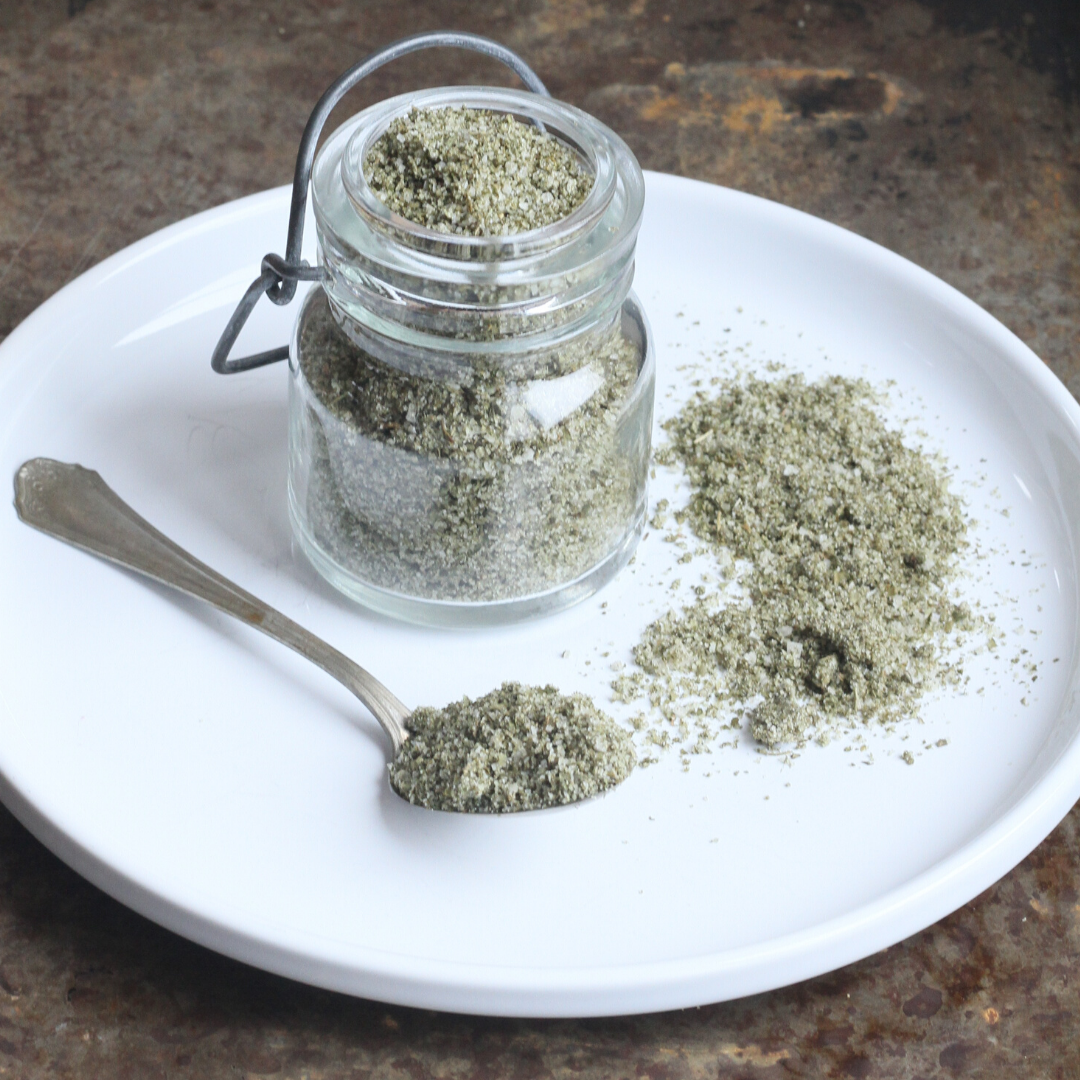 Simplify your dinner prep with tasty, nourishing soups!  My short, practical ebook is filled with my family's favorite one-pot, gluten-free, real-food soup recipes.
Get your copy of Nourishing Soups today!
This post may contain affiliate links, which means I make a small commission at no extra cost to you.
See my full disclosure here.
Use this homemade herbal seasoning salt to add flavor to meat, salads, salad dressings, soups, sandwiches and more. A friend of mine even likes it on scrambled eggs!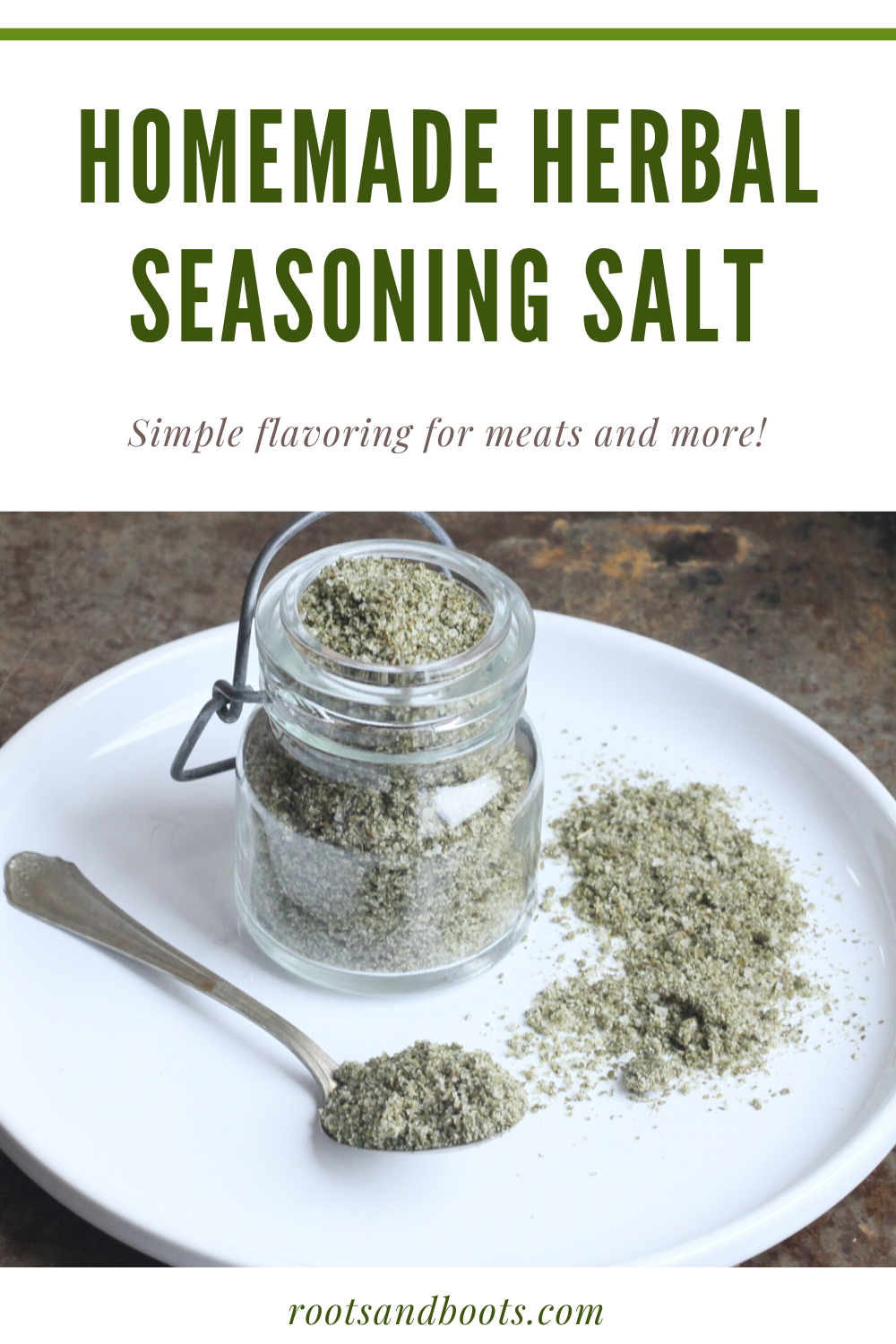 I keep this seasoning salt on hand at all times, storing it in glass jars with my spices.
It's a key ingredient in this Whole Chicken in the Crockpot, and sometimes I use it to flavor Slow Cooker Roast Beef. These Marinated Steak Bites also call for homemade herbal seasoning salt.
We always double or triple the recipe. This is a great job for kids, by the way, with a bit of supervision.
When you mix up your own seasoning salts, you get to choose the ingredients (and leave out the yucky stuff, like MSG). I prefer to use unrefined sea salt, which actually benefits the body (as opposed to regular table salt, which does not). I also recommend sourcing organic dried herbs. You might even decide to grow a few herbs yourself!
Print
Homemade Herbal Seasoning Salt
---
1 cup

unrefined sea salt

1/2 cup

dried parsley

2 teaspoons

onion powder

1 teaspoon

garlic powder

1 teaspoon

oregano

1 teaspoon

basil

1 teaspoon

sage

1/2 teaspoon

dill weed
---
Instructions
Place all ingredients in a blender and blend well.
Store in a glass jar in a cool, dry place.
---
Gifting Homemade Herbal Seasoning Salt
This homemade seasoning salt makes a great gift, too! Here are a few tips for gift-giving.
A triple recipe fills about six 4-oz. shaker jars or eleven 3-oz. shakers.
For the tripled recipe, you will use almost one full 26-oz. bag of Real Salt.
Include a recipe or two, like my Whole Chicken in the Crockpot and Slow Cooker Roast Beef. See below for printable, giftable recipe cards.
Printable recipe cards
Giving homemade herbal seasoning salt as a gift? Print out these recipe cards for Whole Chicken in the Crockpot and Slow Cooker Roast Beef...your gift recipient will thank you!
What's your favorite way to season meats?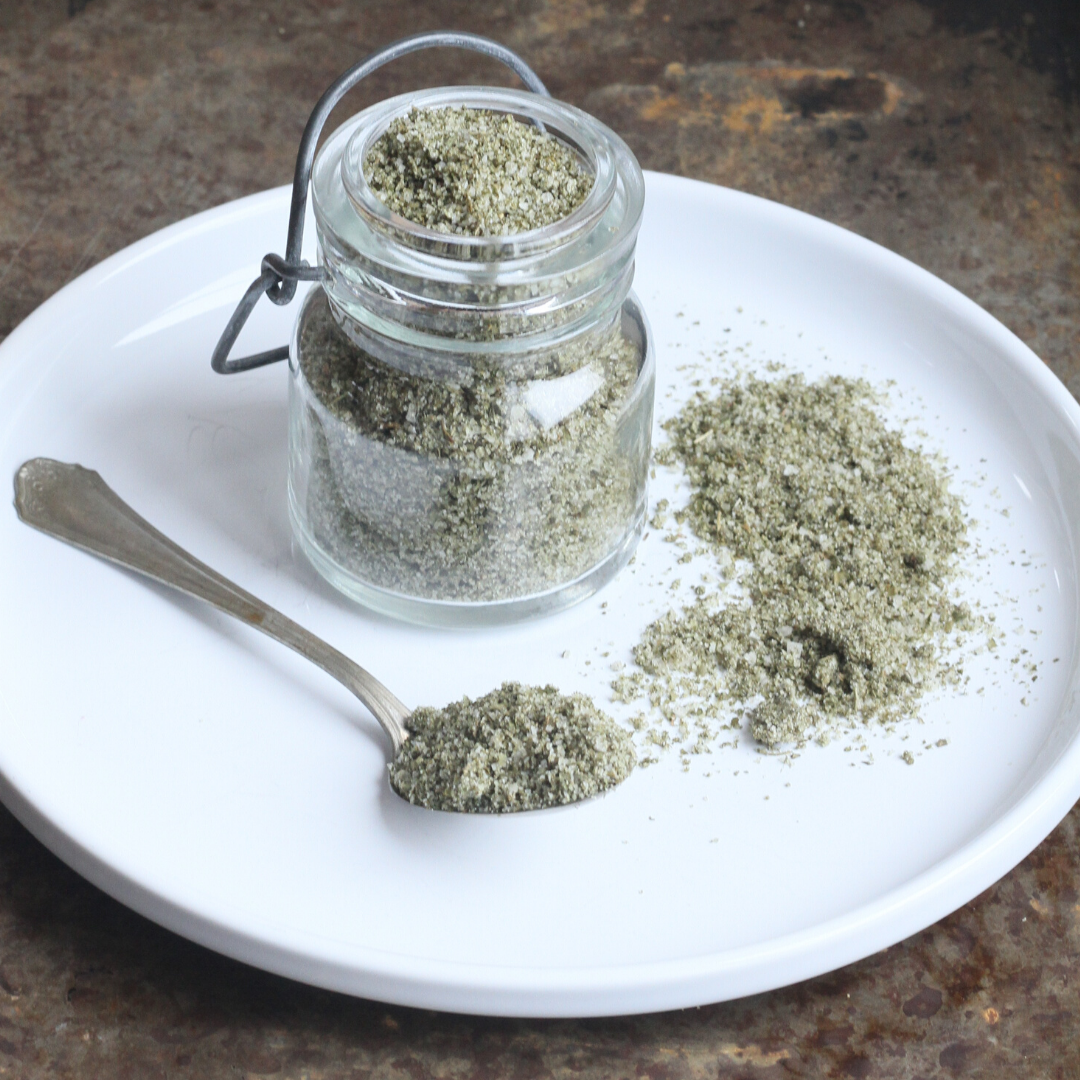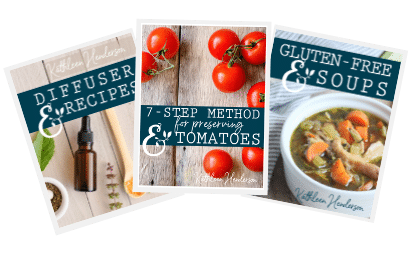 Sign up NOW for my best tips delivered weekly to your inbox!
You'll also get instant access to my library of free ebooks and resources.