Immune Support Roller Blend with Essential Oils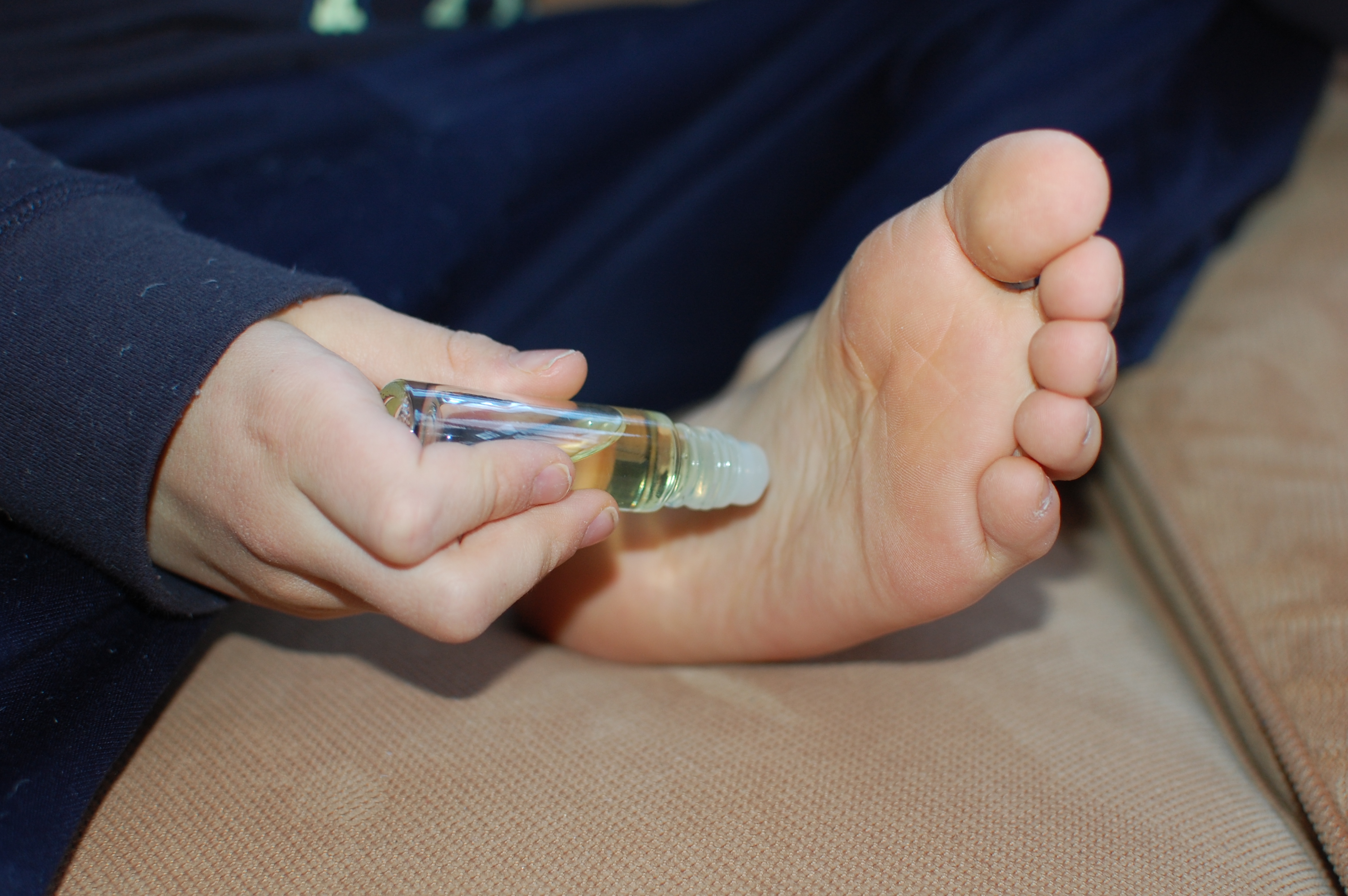 No matter what life brings your way, there's a diffuser blend for that!  My short, practical ebook is packed with 100+ recipes to diffuse for immune support, sleep & relaxation, energy & good mood, focus & concentration, holiday & seasonal aromas, and more!
Get your free copy of 100+ Amazing Diffuser Recipes today!
This post may contain affiliate links, which means I make a small commission at no extra cost to you.
See my full disclosure here.
We're headed into a time of year when it's really important to support the immune system. This Immune Support Roller Blend is a great way to do that! I keep several rollers of this blend filled up and ready to go at all times.
When immune systems need extra support, I try to use this immune support roller blend multiple times throughout the day. It does sort of smell like a pizza shop, but I'm okay with that! I love to smell the Oregano and Thyme, because I know those oils are super supportive to the immune system.
How would you like a free printable list of 20 Ways to Support the Immune System with Essential Oils? Get it here!
More Immune Support with Essential Oils:
I made a video to tell you a little more about this blend, including how to dilute it for babies and kids.
Immune Support Roller Blend
Ingredients & Supplies
5 ml glass roller tube
Fractionated Coconut Oil
15 drops Oregano
15 drops On Guard Protective Blend (Cinnamon, Eucalyptus, Rosemary, Clove, Wild Orange)
10 drops Thyme
10 drops Melaleuca (Tea Tree)
10 drops Lemon
Instructions
Add each essential oil to the roller tube, and then fill the rest of the way with Fractionated Coconut Oil.
Insert the roller ball (and cap!) and shake well.
Apply to the spine and soles of the feet as needed.
Which oils do you use to support the immune system?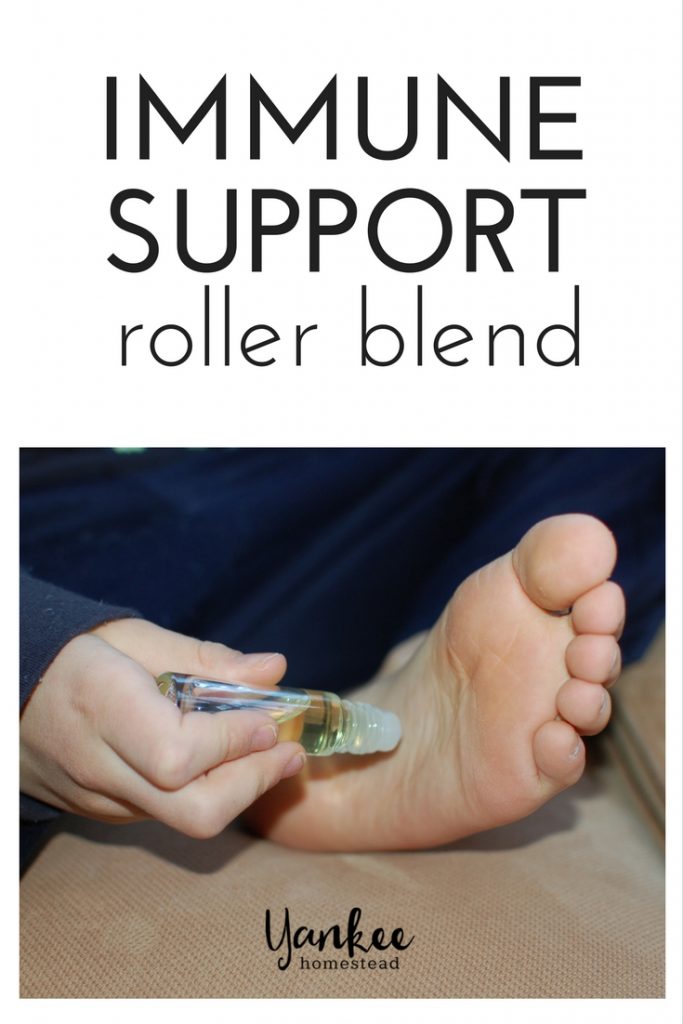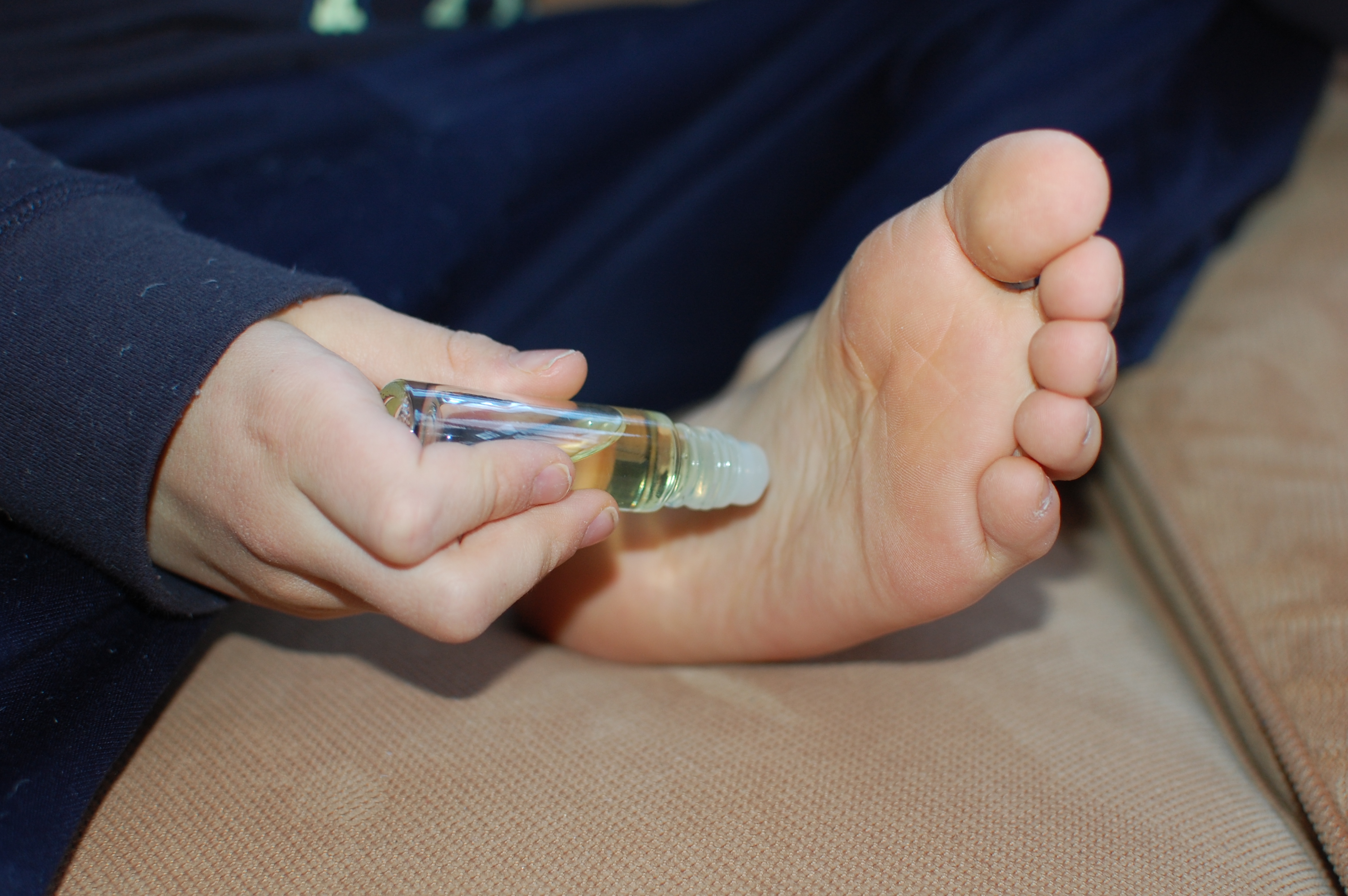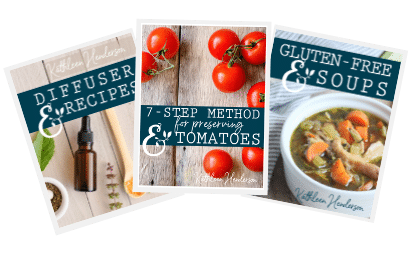 Sign up NOW for my best tips delivered weekly to your inbox!
You'll also get instant access to my library of free ebooks and resources.