Join the Seasonal Club.  Ditch the processed life! Learn to grow, source, preserve, and prepare real foods ALL YEAR LONG!  LEARN MORE >>
Join the Seasonal Club.
Ditch the processed life! Learn to grow, source, preserve, and prepare real foods ALL YEAR LONG!  LEARN MORE >>
Powerful Essential Oils for Respiratory Support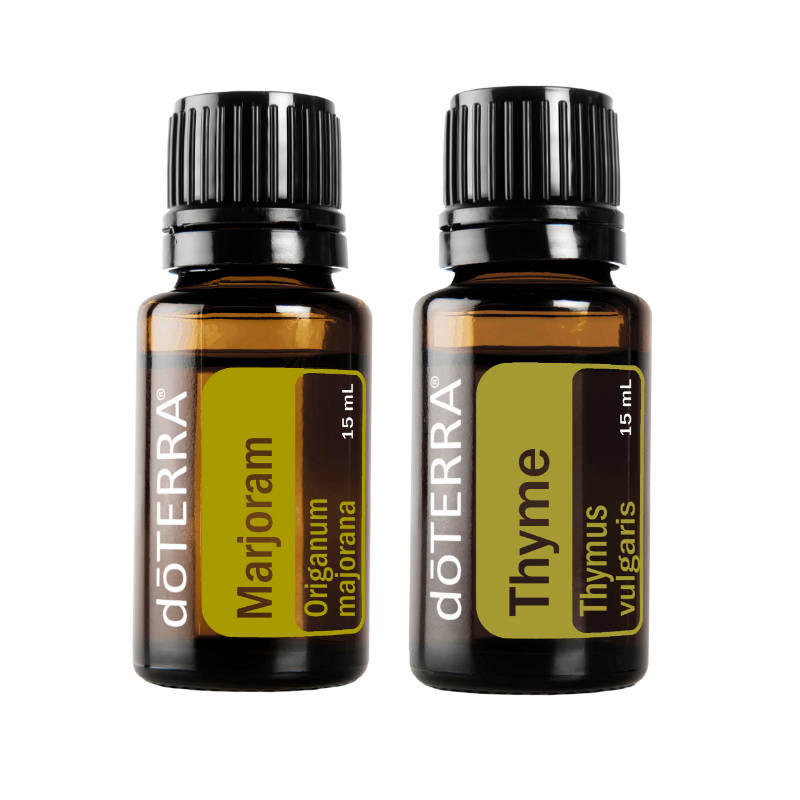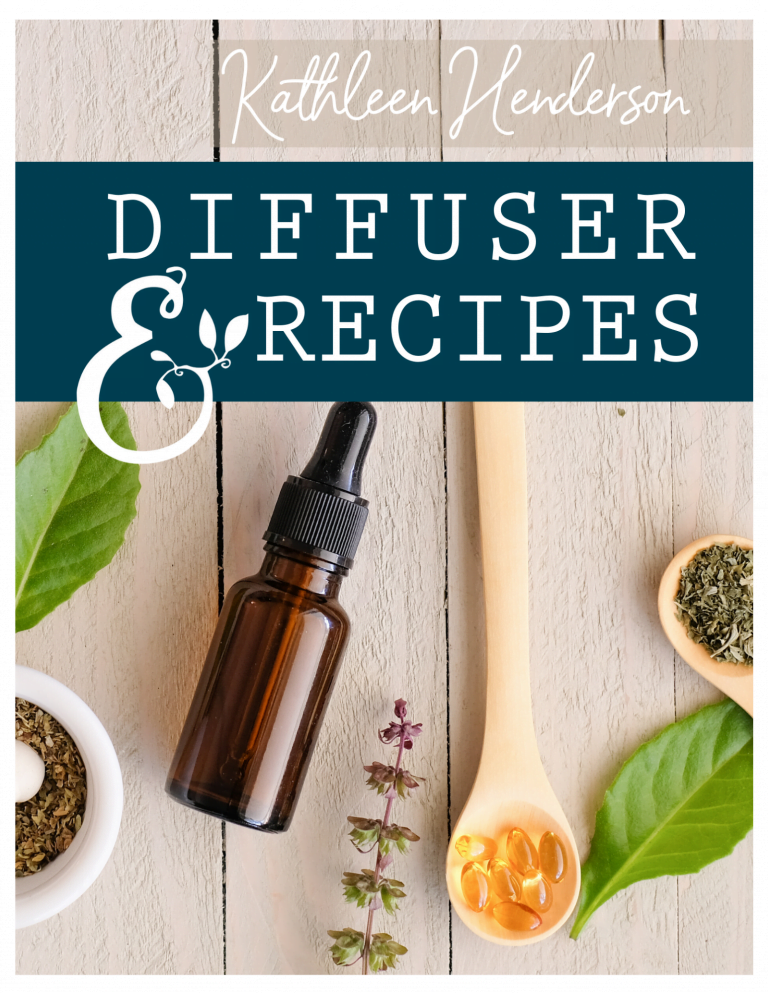 Get your free copy of 100+ Amazing Diffuser Recipes today!
No matter what life brings your way, there's a diffuser blend for that!  My short, practical ebook is packed with 100+ recipes to diffuse for immune support, sleep & relaxation, energy & good mood, focus & concentration, holiday & seasonal aromas, and more!

This post may contain affiliate links, which means I make a small commission at no extra cost to you.
See my full disclosure here.
One night when my youngest son was about nine months old, he experienced an incident that called for powerful essential oils for respiratory support.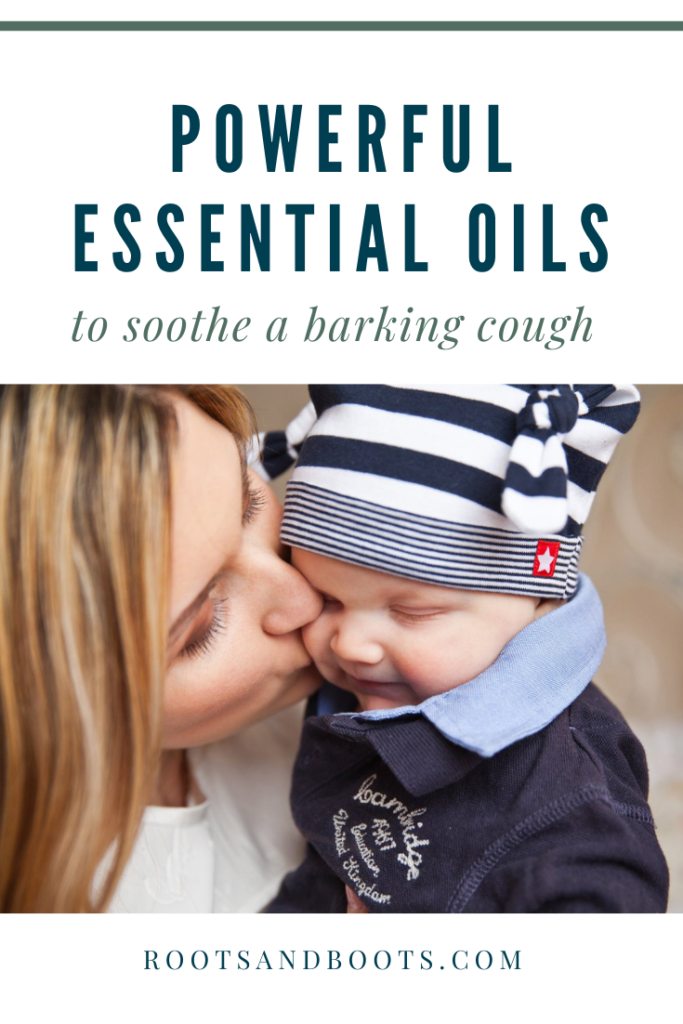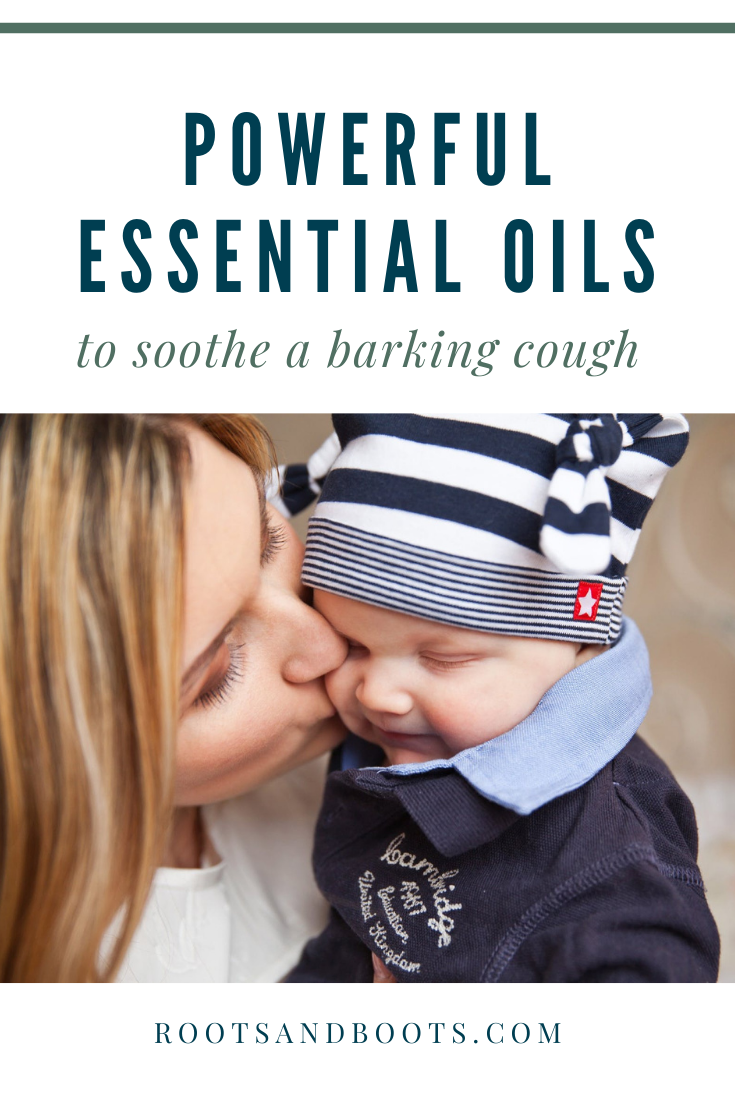 It was late at night, and he woke up very suddenly in distress. In fact, while my husband held my small son, I raced to dress myself, prepared to seek outside assistance.
Thankfully, we remained calm and used several natural remedies to provide respiratory support.
What we did:
Hot, steamy shower – We turned on the hot water and sat inside the shower with the door closed, holding him allowing him to breathe in the hot steam.
Fresh, cold air outdoors – Next, we bundled him up and took him outside to breathe in the cool air.
Custom blend of essential oils – Finally, we applied a custom blend of powerful essential oils for respiratory support. See recipe and instructions below. We also diffused these same oils in his bedroom.

It worked!
What he needed most was rest, and I wasn't eager to expose my infant to extra germs, more sleep deprivation, and the stress of bright lights and strangers poking him. Nor was I eager to pay an exorbitant fee for such a late night excursion.
I was thrilled and relieved that the combination of these natural solutions provided the respiratory support he needed. He was able to sleep in his own bed that night, and so were we!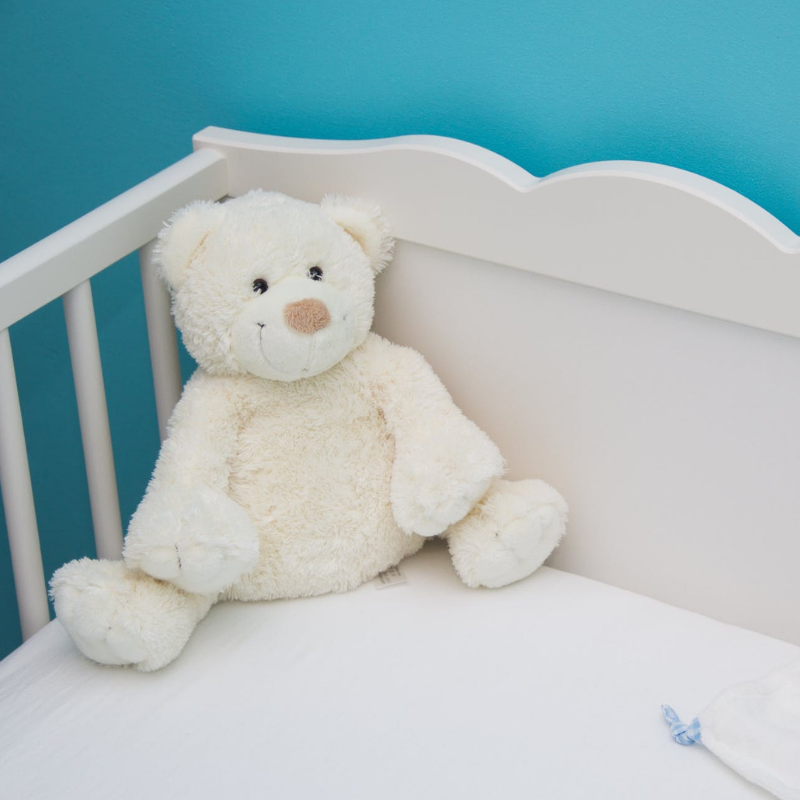 He didn't return to 100% right away, but we were able to ease his breathing to the point that he could sleep. As we consistently supported his respiratory and immune systems over the next few days, his little body was able to fight off the threats and return to normal.
>>>Get a FREE printable of Winter Wellness: 25 Ways to Keep Kids Healthy with Essential Oils.
>>>Grab the version for grownups: 20 Ways to Support Your Immune System with Essential Oils.
This, my friends, is yet another example of why I am so passionate about natural healthcare. With the right tools, we really do have the ability to handle most of our families' health concerns at home, with natural solutions.
>>>Click here for my favorite way to purchase essential oils.
Here's a little video all about this blend of powerful essential oils for respiratory support…
Be prepared
This blend of powerful essential oils for respiratory support is also helpful for more routine respiratory threats. For this reason, I like to keep at least one bottle upstairs and one bottle downstairs.
Whenever one of my guys is in need of a little respiratory support, having the blends already mixed up and available nearby makes it so much easier to apply the oils more frequently and consistently throughout the day.
Applying less oil, more often is a key rule of thumb when it comes to using essential oils with success.
Here's the recipe for my blend of powerful essential oils for respiratory support…
Print
Essential Oil Blend for Respiratory Support
---
Description
Thyme and Marjoram combine to pack a powerful punch for respiratory threats. Especially the sort that can cause the occasional barking cough and difficulty breathing for very young children. Mix up this blend ahead of time and keep it ready for those moments when your child needs immediate respiratory support.
---
(empty FCO bottle + pump top)
---
Instructions
Start with 2 oz. FCO in an empty bottle with a pump top.
For babies: add 3-5 drops of each essential oil (3-5 drops Marjoram + 3-5 drops Thyme).
For kids: add 10-12 drops of each oil.
Shake well.
Add a label (I use my handy dandy label maker.)
Apply at least 2-3x per day to chest, upper back (over lungs), and soles of the feet.
---
More Respiratory Support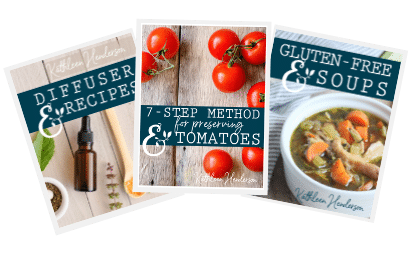 Sign up NOW for my best tips delivered weekly to your inbox!
You'll also get instant access to my library of free ebooks and resources.