Top 3 Nontoxic Cookware Options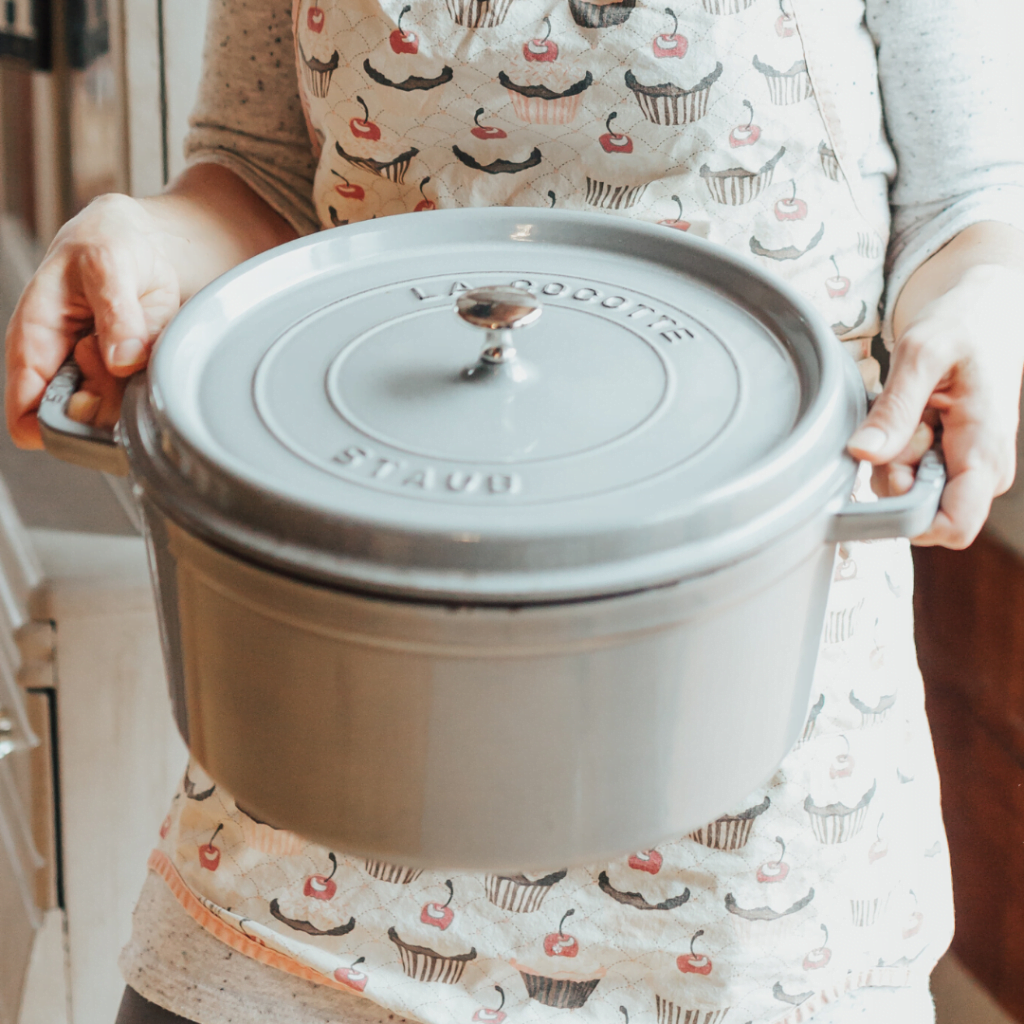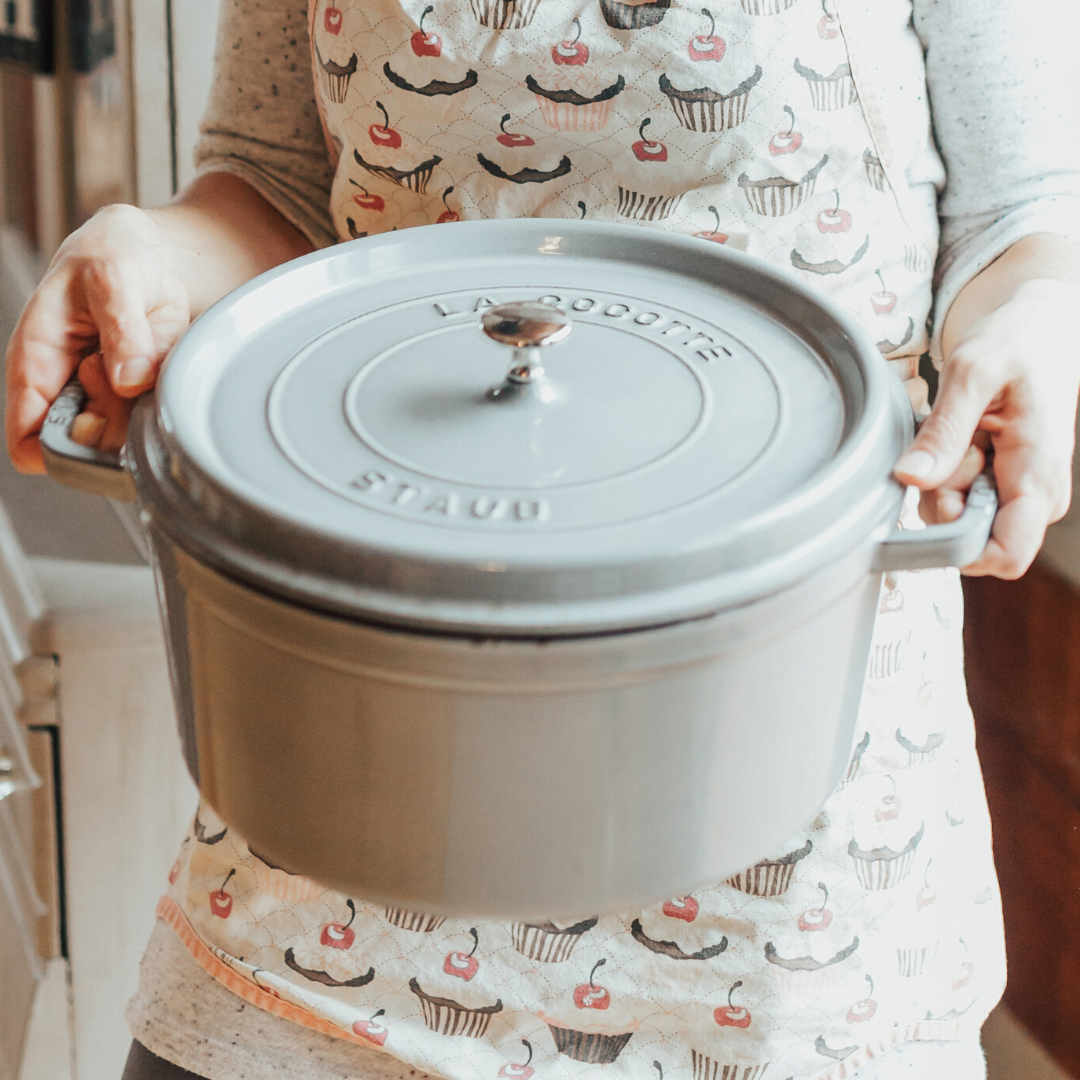 This post may contain affiliate links, which means I make a small commission at no extra cost to you.
See my full disclosure here.
Making the switch to nontoxic cookware is a simple way to support good nutrition and a healthy lifestyle.
It makes no sense to focus on real foods and then to turn around and cook those foods in cookware that could leach toxins into your family's dinner.
But which materials should we look for in our healthy cookware? And which materials should be avoided? I'll answer both of these questions below, and provide the pros and cons of my top 3 picks for nontoxic cookware.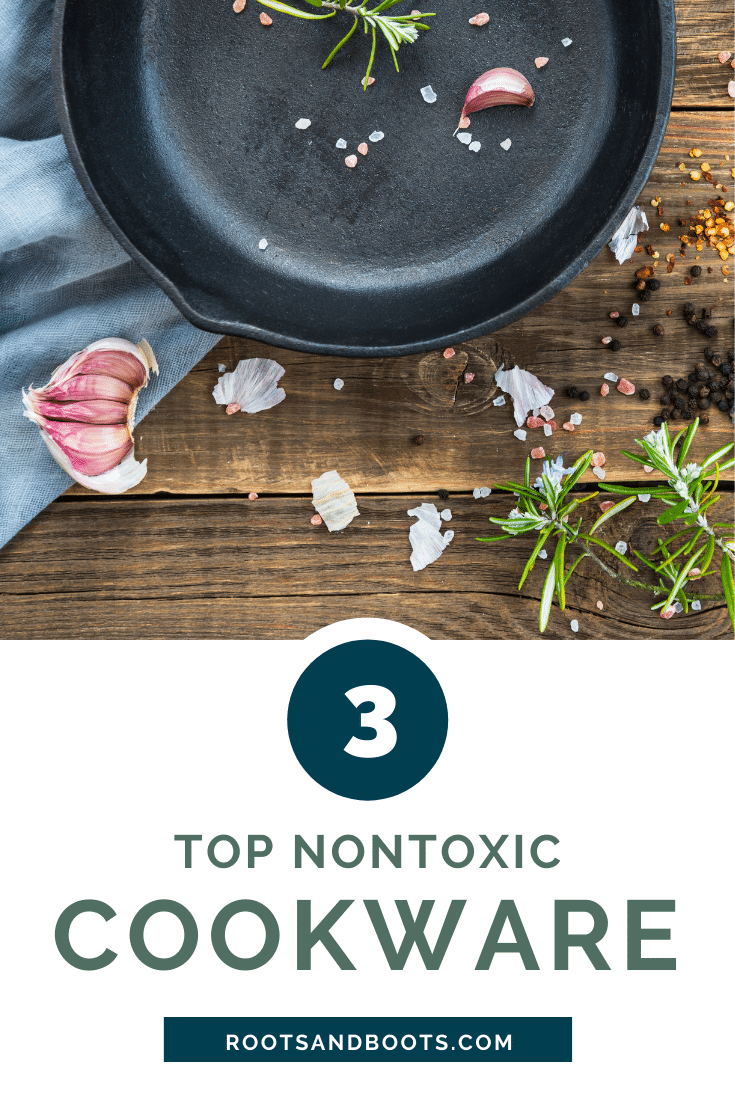 More nontoxic kitchenware:
Unhealthy cookware
Cookware materials to avoid include aluminum, as well as anything coated with Teflon.
Lightweight and easy to use, aluminum cookware was a popular choice during our grandmothers' generation. The safety of cooking with aluminum or wrapping foods in aluminum foil is widely debated. However, studies have linked aluminum exposure to cancer, neurological problems, and Alzheimer's.
I have chosen to steer clear of aluminum in my kitchen. Read more here.
Teflon brought a whole new level of convenience to cooking and cleaning up, but evidence eventually emerged linking Teflon exposure to serious health issues and even death.
Not to mention all the controversy surrounding C8, a toxic chemical used to make Teflon. DuPont–maker of Teflon–apparently covered up the dangerous health effects of C8 and also covered up a leak of C8 into local water supplies.
When I started detoxing my household products, my nonstick cookware and bakeware were some of the first items to go.
Top 3 Nontoxic Cookware Options
Now let's take a look at a few nontoxic cookware options that deserve a spot in your real food kitchen. Each of these top three picks comes from my own healthy kitchen, and I wholeheartedly recommend them to you!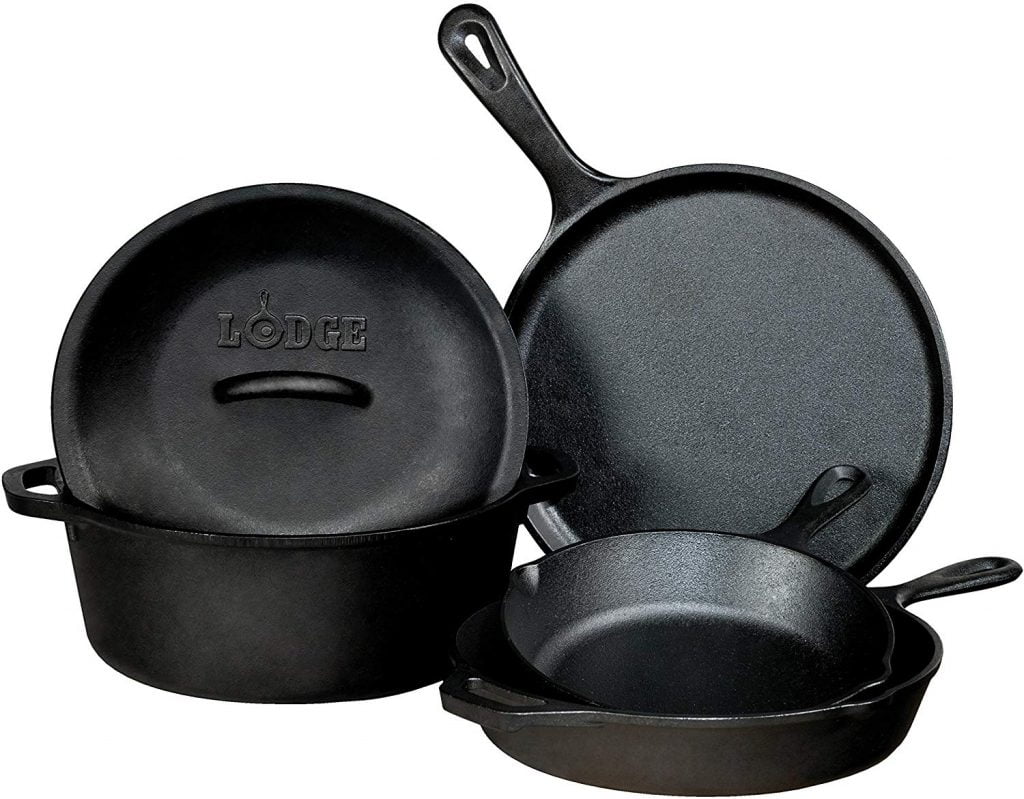 1. Cast Iron
This nontoxic cookware option has been around forever, and with good reason. Cast iron is virtually indestructible, affordable, and can even make your food taste better!
Even heat distribution plus a naturally occurring nonstick seasoning make cast iron a good choice when it comes to nontoxic cookware. A true kitchen workhorse, cast iron can be used to saute, sear, fry, bake, and even stir fry.
As an added bonus, cast iron can even provide a bit of resistance training for your arms and abs. Cast iron is heavy! Lifting a cast iron dutch oven filled with soup isn't for the faint of heart. Personally, it makes me feel strong, like I could have held my own next to Ma Ingalls.
Keep in mind that cast iron is not recommended for soups, liquids, or acidic foods, which can lead to a harsh taste of iron.
Cast iron pieces I use most often:
Good to know: The Best Way to Clean Cast Iron.
Cast iron pros:
affordable
good heat distribution, even cooking
durable & long lasting
multipurpose
nonstick (with proper seasoning)
Cast iron cons:
heavy
not recommended for soups, liquids, or acidic foods
cleaning process can be intimidating (but doesn't have to be)

2. Enameled Cast Iron – top pick!
Move over, cast iron, there's a new kid in town! Enameled cast iron is like the fancy, grown up version of regular cast iron.
In fact, enameled cast iron is just what it sounds like. It starts out as cast iron, and then receives a high quality black matte enamel finish on the inside. The exterior of each piece also receives a beautiful enameled coating. This exterior finish comes in a variety of colors and is amazingly durable and chip-resistant.
From the first time I cooked in my 9 qt Staub cocotte, it shot to the top of my all-time favorite cookware list. This enameled cast iron pot cooks like nobody's business and looks beautiful while doing so. Plus, clean up is a snap.
Yes, the cost is a bit of an investment, but these pots are heirloom quality. And did I mention how beautiful they are? I spend a LOT of time cooking, and the beauty of my enameled cast iron cocotte makes that time more enjoyable.
It truly is a joy to cook with enameled cast iron!
Tip: I've also cooked with lesser quality enameled cast iron, and I do not recommend it. Mine developed chips and the interior finish did not hold up well. Instead, save your pennies and spring for Staub or Le Creuset.
Enameled cast iron pros:
good heat distribution, even cooking
durable & long lasting
multipurpose
nonstick
beautiful
easy to clean
Enameled cast iron cons:

3. Stainless Steel
Durable, lighter than cast iron, and generally easy to clean, stainless steel can be a viable option for nontoxic cookware. Please note a few possible caveats, listed below.
The same set of stainless steel pots and pans I received as a newlywed has served me well for more than 16 years, and is still going strong. What a great investment! (The set I own is no longer available, but this set is similar.)
Keep in mind that stainless steel is mildly reactive, which means that a tiny bit of nickel and chromium can leach into food as it cooks. I was also surprised to learn that scouring stainless steel is not recommended, as it can corrode the metal finish and cause further leaching.
When shopping for stainless steel cookware, look for these three features:
Handles: Riveted vs. welded. Riveted (bolted) handles are sturdier but harder to clean around. Welded handles have less longevity but are easier to clean.
Layers: ply or clad. Stainless steel doesn't actually conduct heat very well, so layers of aluminum or copper are added inside the bottom of the pan. For this reason, some stainless steel pots actually have a copper bottom. Look for at least three-ply or the term "clad".
Grade: 300 series or 18/10. Most 300 series stainless steel cookware has the numbers 18/10 stamped on the bottom. This indicates the percentage of chromium (18%) and nickel (10%) in the stainless steel. 18/8 is another similar option.
Stainless steel pros:
durable
affordable
lighter than cast iron
easy-ish to clean
rust-proof
lead-free
aluminum-free
Stainless steel cons:
can be mildly reactive
not recommended for salty or acidic foods
not nonstick
should not be scoured
Conclusion
While cast iron, enameled cast iron, and stainless steel can each make a good choice for the healthy kitchen, enameled cast iron is my top pick for nontoxic cookware.
The interior enameled coating prevents any leaching of iron, which is not always the case for cast iron. And since no metal is involved, there is no leaching of nickel or chromium into our food as is true for stainless steel cookware.
And to top it all off, enameled cast iron is beautiful, durable, versatile, and easy to clean.
PS: I've also heard good things from trusted sources about Xtrema ceramic cookware. Since I haven't personally tested any Xtrema products, I haven't included them here in my list of top picks. But my research indicates that Xtrema cookware is an excellent option for the healthy kitchen.
Have you tried enameled cast iron cookware? How about cast iron or stainless steel? Which is your favorite?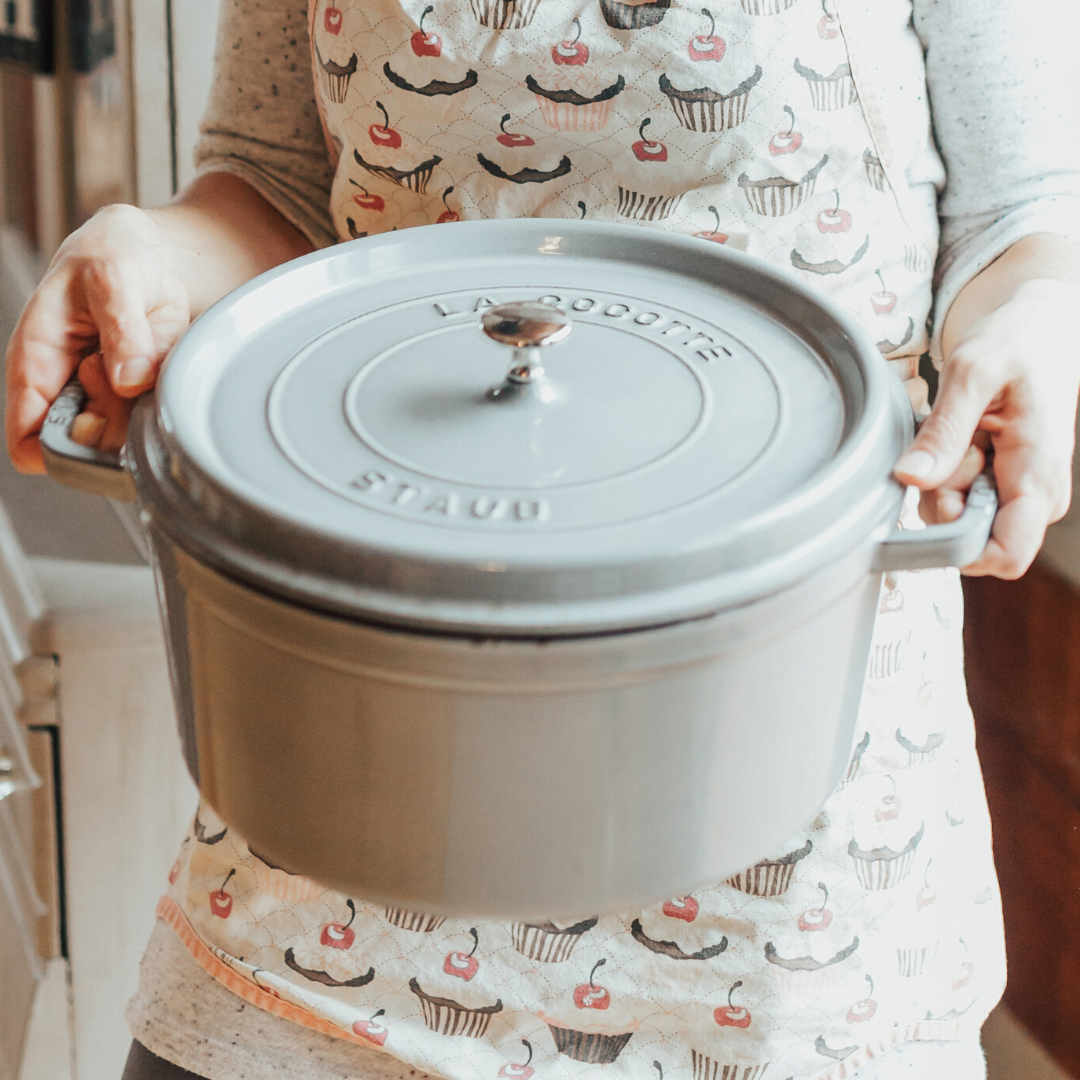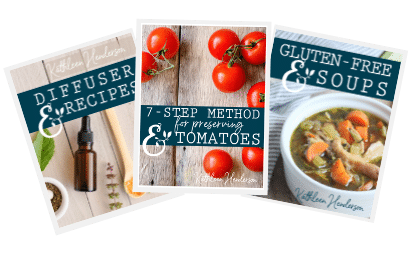 Sign up NOW for my best tips delivered weekly to your inbox!
You'll also get instant access to my library of free ebooks and resources.