Essential Oils for Winter Wellness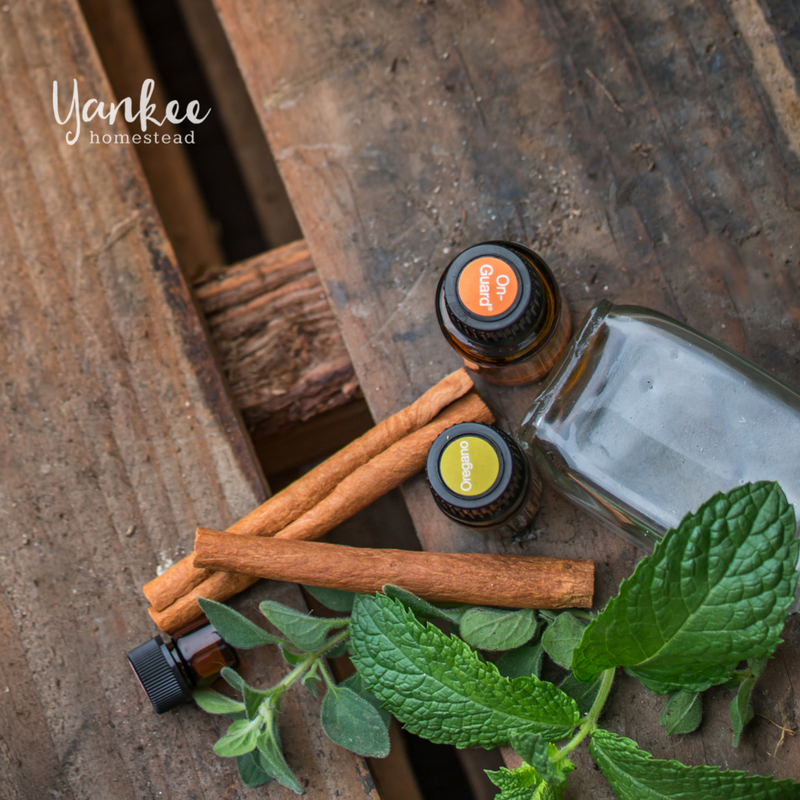 No matter what life brings your way, there's a diffuser blend for that!  My short, practical ebook is packed with 100+ recipes to diffuse for immune support, sleep & relaxation, energy & good mood, focus & concentration, holiday & seasonal aromas, and more!
Get your free copy of 100+ Amazing Diffuser Recipes today!
This post may contain affiliate links, which means I make a small commission at no extra cost to you.
See my full disclosure here.
Essential Oils for Winter Wellness
Listed below are my favorite essential oils for winter wellness.  I keep each of these oils in stock at all times, especially during the winter months.  If you're looking for natural ways to support your immune system, you'll want to consider adding these safe and effective solutions to your winter wellness arsenal.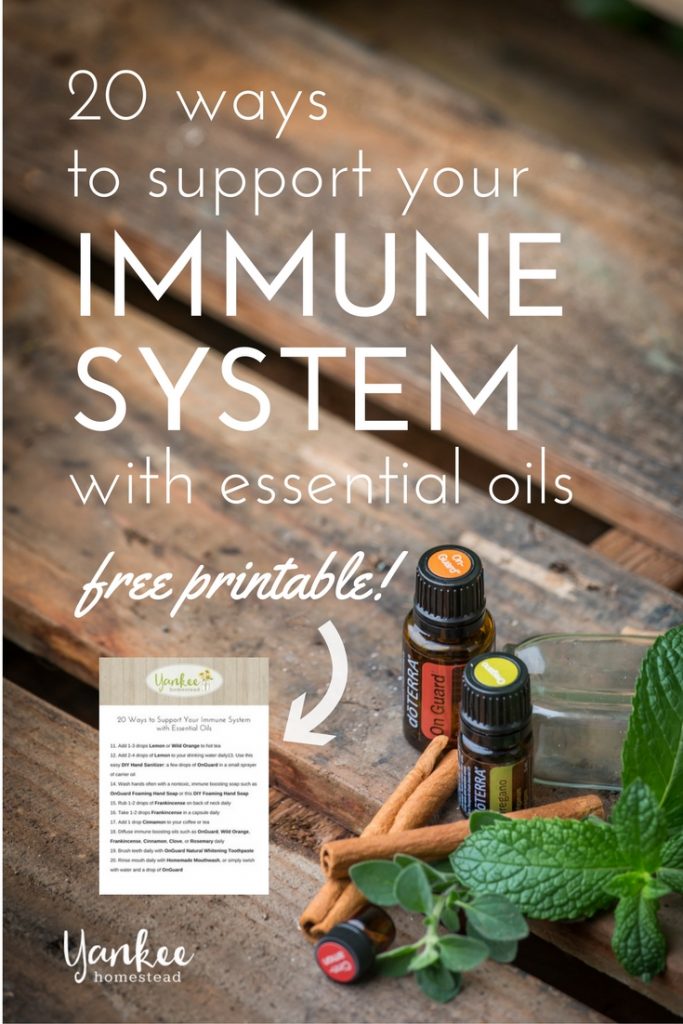 Pssst!  How would you like a free printable list of 20 Ways to Support Your Immune System with Essential Oils? 
I suggest taping this list inside your medicine cabinet, kitchen cupboard, or wherever you keep your essential oils and natural remedies.  Now it will be super simple to keep your family healthy this winter!  
Just enter your email address below to get the printable list.  
If you have kids, you'll also want this free printable: 25 Ways to Keep Kids Healthy with Essential Oils.

Essential Oils for Immune Support
Essential Oils for Respiratory Support

2 Tips for Winter Wellness
1. Catch it early and hit it hard!
Remember: essential oils are very concentrated.  A little goes a long way!  A good rule of thumb is to use less oil, more often.  Frequent use is key when supporting the immune system!
2. Keep your natural arsenal stocked.
Build your essential oil stash (and other natural remedies) now, and be prepared when the need arises.

5 Ways to Maintain Winter Wellness
When seasonal or environmental threats loom large, I use a variety of essential oils and application methods to keep everyone healthy at my house.
Diffuse any of the oils listed above, in living spaces during the day and in bedrooms overnight.
Apply oils to the spine and/or soles of the feet several times per day.
Dilute and apply oils to the chest and neck to promote healthy respiration.
Add 1-3 drops of immune supportive oils to a beverage: water bottle, hot tea, etc.  But not in a plastic container!  Be sure to use glass, ceramic, or stainless steel.
Take a few drops of these oils in a capsule.  Use doTERRA's OnGuard+ Softgels or use empty veggie capsules to make your own.
2 Essential Oil Recipes for Winter Wellness
Apply this Immune support roller blend to the feet several times per day.
Soothe occasional throat irritation with Essential Oil Gargle Recipe for Irritated Throats.
Be Empowered!
I can't tell you how empowering it is to confidently maintain my family's health with our collection of essential oils and natural remedies.  It's what I wish for every family!
What are your favorite essential oils for winter wellness?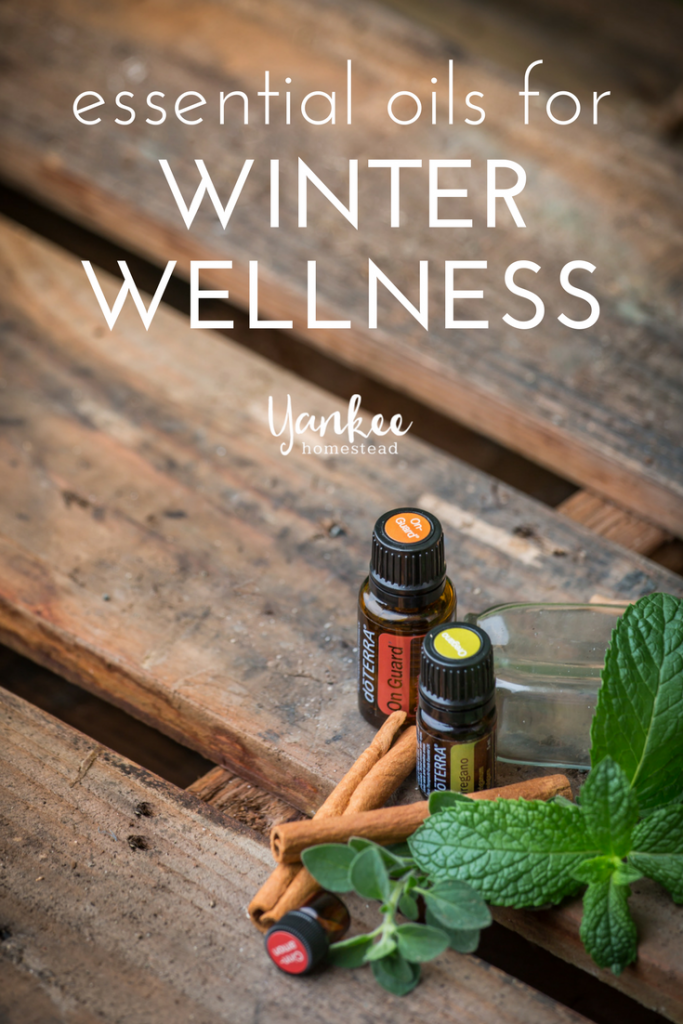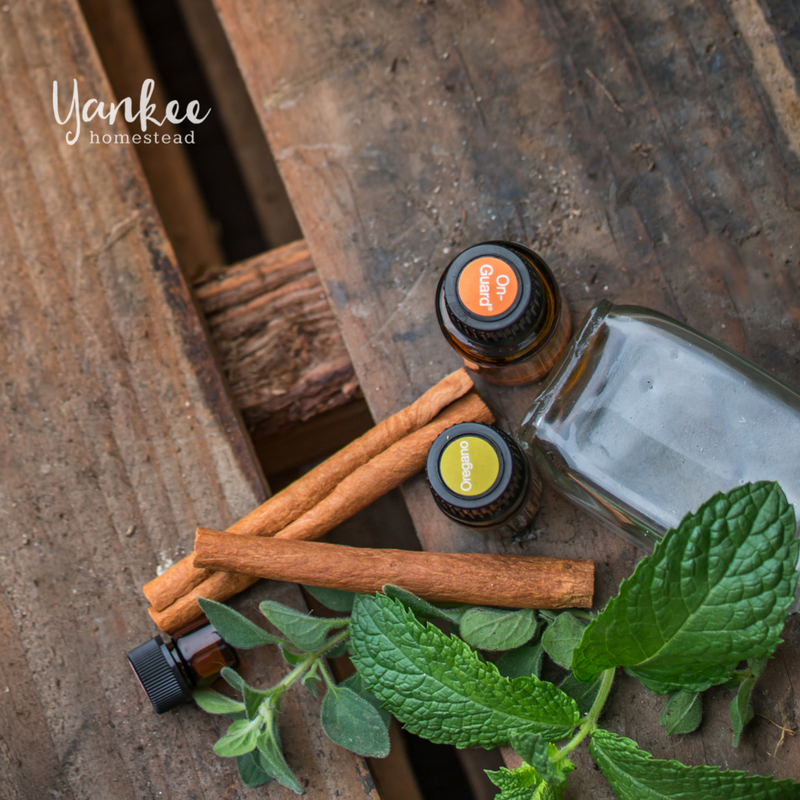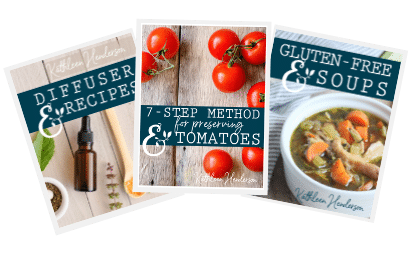 Sign up NOW for my best tips delivered weekly to your inbox!
You'll also get instant access to my library of free ebooks and resources.