Join the Seasonal Club.  Ditch the processed life! Learn to grow, source, preserve, and prepare real foods ALL YEAR LONG!  LEARN MORE >>
Join the Seasonal Club.
Ditch the processed life! Learn to grow, source, preserve, and prepare real foods ALL YEAR LONG!  LEARN MORE >>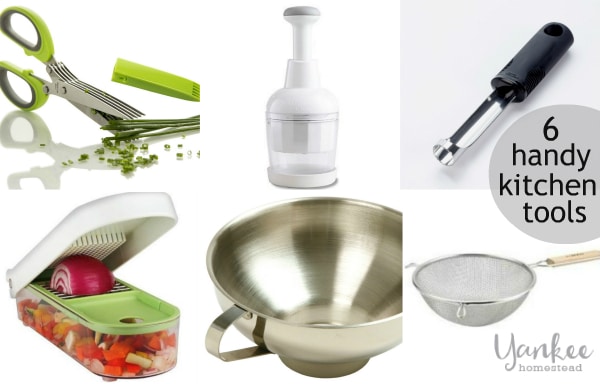 This post may contain affiliate links, which means I make a small commission at no extra cost to you.
See my full disclosure here.
When you spend lots of time in the kitchen, any tool that saves time is a winner in my book.  And while I've seen many kitchens smaller than mine, my own culinary storage space is not particularly roomy.  Any tools that take up room in a drawer or cupboard had better earn their keep!
With this in mind, I present to you six tools now considered indispensable in my Real Food kitchen…
By the way, have you checked out my new list of Favorite Things?  I get lots of questions about my favorite ingredients, products, and resources here at the Yankee Homestead. Everything on my list of Favorite Things (including the 6 tools listed below) is something I use myself and recommend from personal experience.
This post contains affiliate links. 
6 Handy Kitchen Tools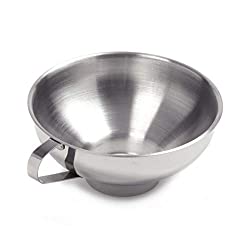 I love this funnel!  It's super-sturdy, easy to clean and highly useful.  It gets almost daily use in my kitchen–and often multiple uses per day–for these purposes:
This fine mesh stainless steel strainer with a long handle and double hooks gets lots of use in our kitchen.  The handle and hooks make it easy to balance over my 8-cup Pyrex measuring cup.
I use it regularly for: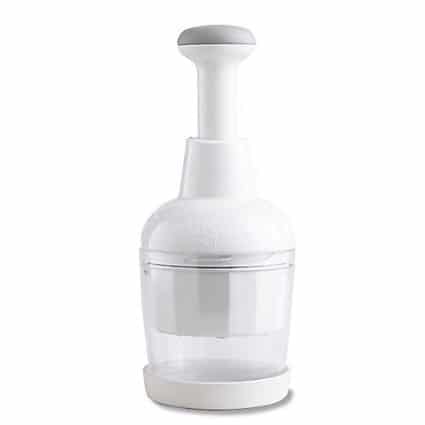 This Pampered Chef chopper is perfect for nuts, hard cheese, and small quantities of food when I don't feel like hauling out the food processor.  Plus, it's easy to disassemble and every single part is dishwasher safe.  Score!
I love this vegetable chopper for…vegetables!  Especially bell peppers, onions and celery.  It also works well for fruit.  If you need tiny, uniformly chopped pieces, use this chopper.  Like the Pampered Chef chopper above, this one is also very easy to disassemble and is dishwasher safe.
I will point out that food can get stuck in the grid of the chopper's top, which is how that little white comb-looking part comes into play.  Always rinse and/or soak the top of the chopper immediately after use, and scrape out the food from the grid lines with the little comb.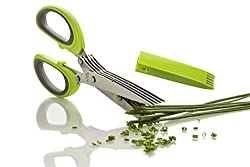 Every year I grow several herbs including basil and parsley, both of which I use regularly for cooking.  A few years back (especially when I was pregnant or had a newborn) I realized that harvesting and dicing my own garden herbs felt like a total chore.  So much so, that I wasted a few great crops.
Everyone knows real chefs chop herbs with a knife, but that skill has apparently passed me over.  I hate chopping herbs!  They get all over the knife, I'm afraid I'll lose part of a finger, it makes a huge mess, and so on.
So when I read about these herb scissors, I was confident they'd solve part of the dilemma.  And they have!  I still have to harvest and wash the herbs, but these scissors make easy work of the chopping.  They chop frozen herbs, too! I store most of my home grown herbs in small, flat portions in the freezer.  When a recipe calls for parsley, for example, I pull out a flat, frozen section of the herb and use these scissors to chop it right into the pot.  Perfect!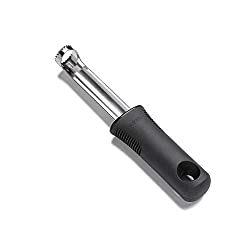 In my quest to reduce my family's dependency on grains, as well as to find easy, kid-friendly, real-food lunch ideas, we discovered Apple Sandwiches.  Have you tried them?  They're fantastic!  This simple apple corer makes Apple Sandwiches a cinch to prepare, plus it's easy to store.
What's your favorite kitchen tool?  What would you add to my list?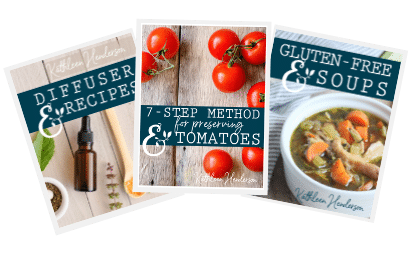 Sign up NOW for my best tips delivered weekly to your inbox!
You'll also get instant access to my library of free ebooks and resources.