Join the Seasonal Club.  Ditch the processed life! Learn to grow, source, preserve, and prepare real foods ALL YEAR LONG!  LEARN MORE >>
Join the Seasonal Club.
Ditch the processed life! Learn to grow, source, preserve, and prepare real foods ALL YEAR LONG!  LEARN MORE >>
How to Get Started with Kombucha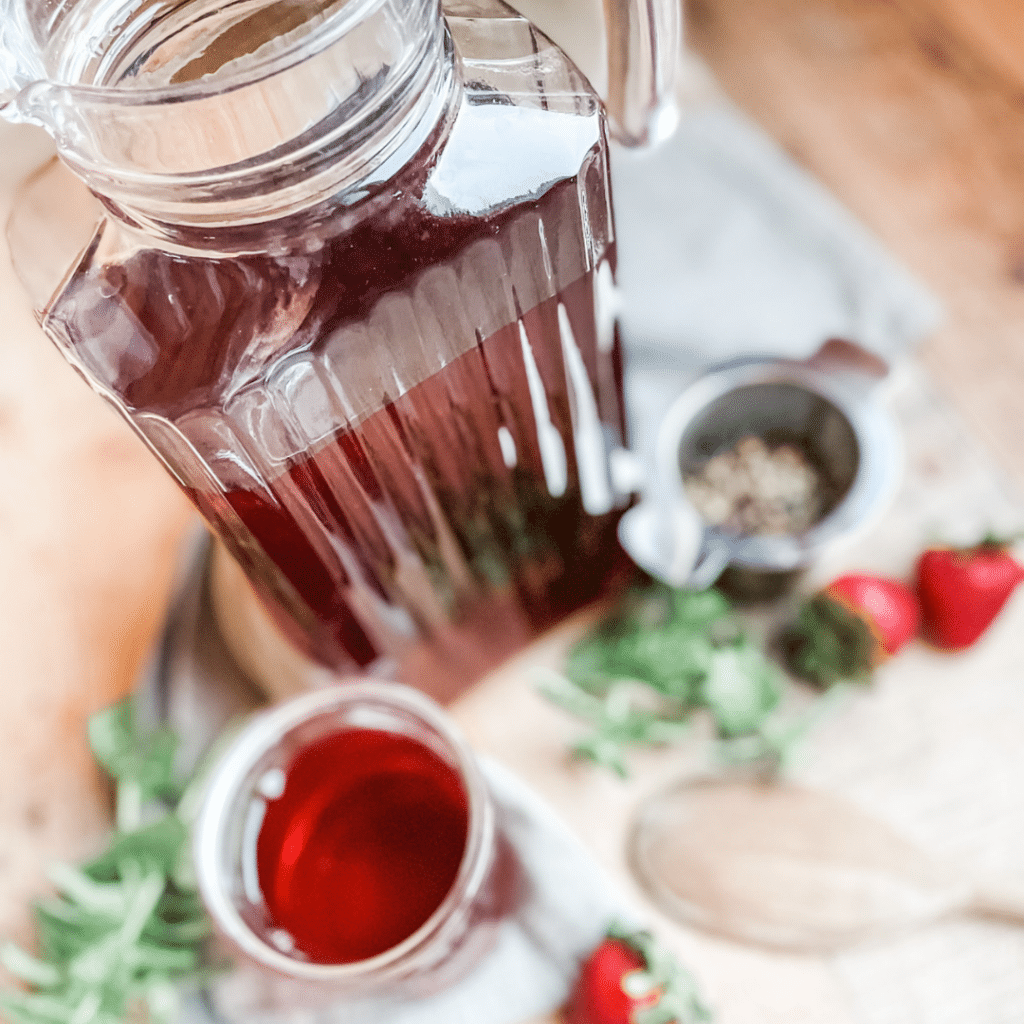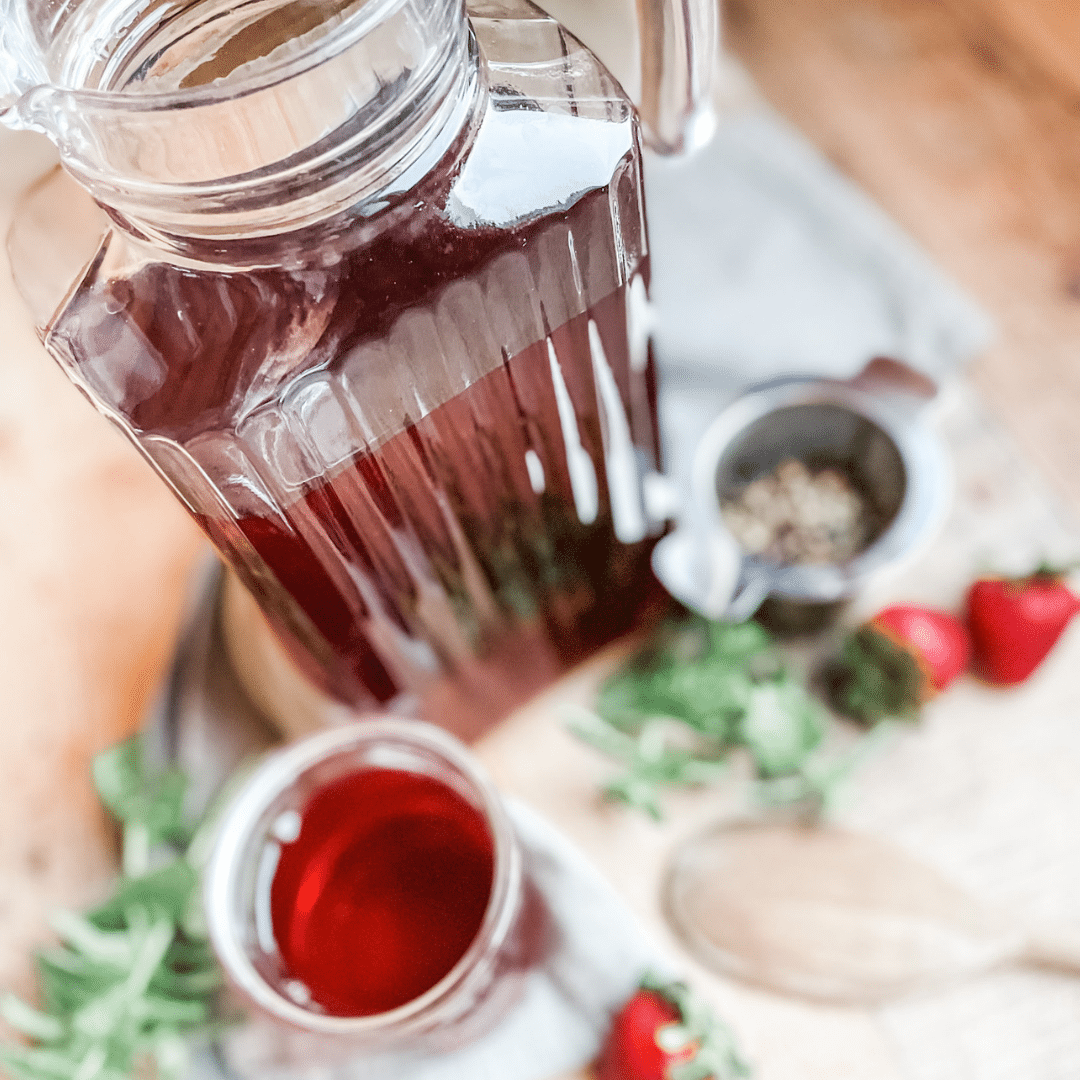 This post may contain affiliate links, which means I make a small commission at no extra cost to you.
See my full disclosure here.
Wondering how to get started with kombucha? I'm here to tell you that making your own kombucha is a simple process with tasty and nutritious benefits.
How to get started with kombucha
Kombucha is basically fermented sweet tea…a deliciously fizzy health drink that packs a powerful probiotic punch.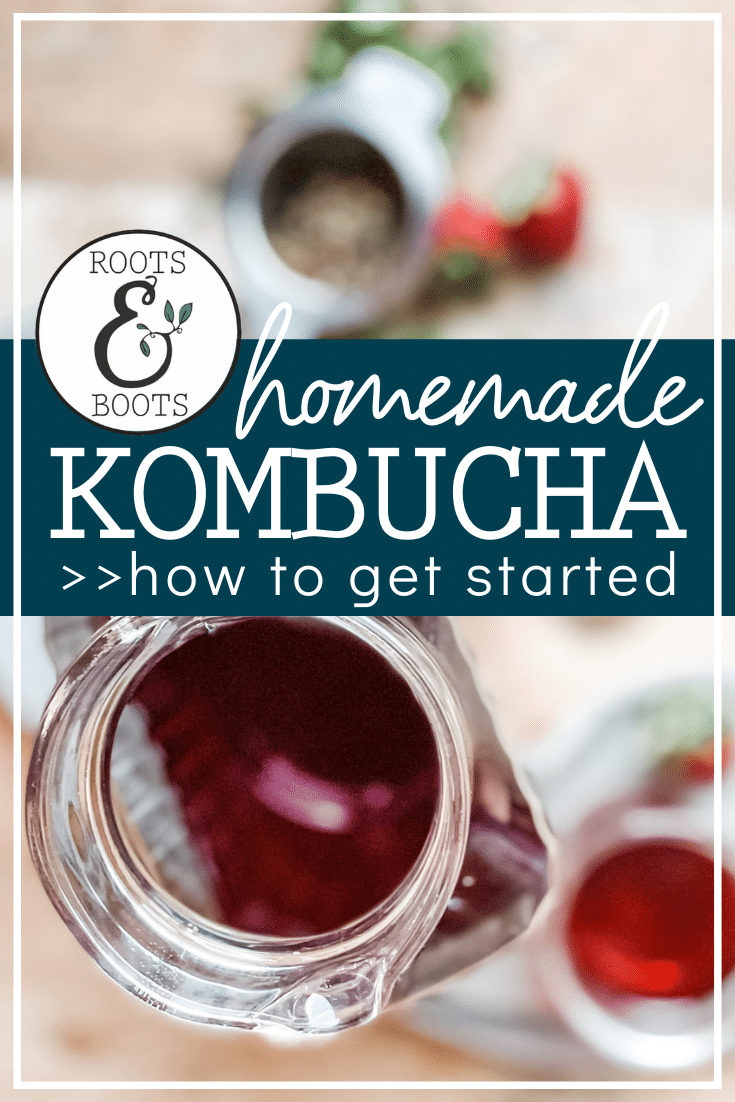 You can definitely buy kombucha at the grocery store, but it can quickly escalate into an expensive habit. Making kombucha at home will save you money, plus you get full control over the ingredients and flavor profile.
More kombucha resources:
Why all the fuss about kombucha?
Do you ever get tired of drinking water and tea? Or maybe your family could use a healthy substitute for sodas or sports drinks? Kombucha is just the ticket.
The fizz will remind you of soda, and the enzymes and probiotics provide a healthy way to replace electrolytes. As a mom, I love knowing that kombucha nourishes my family. And my family loves that they get to drink something other than water!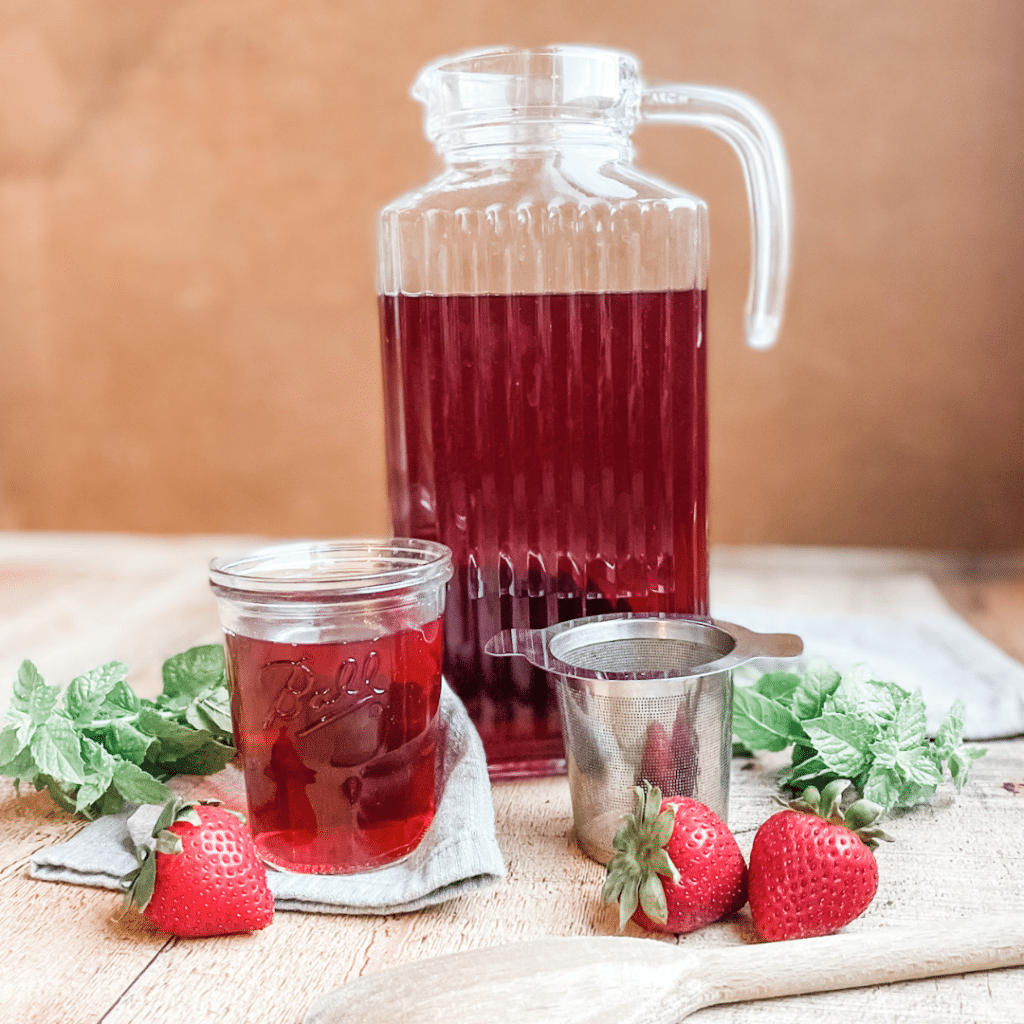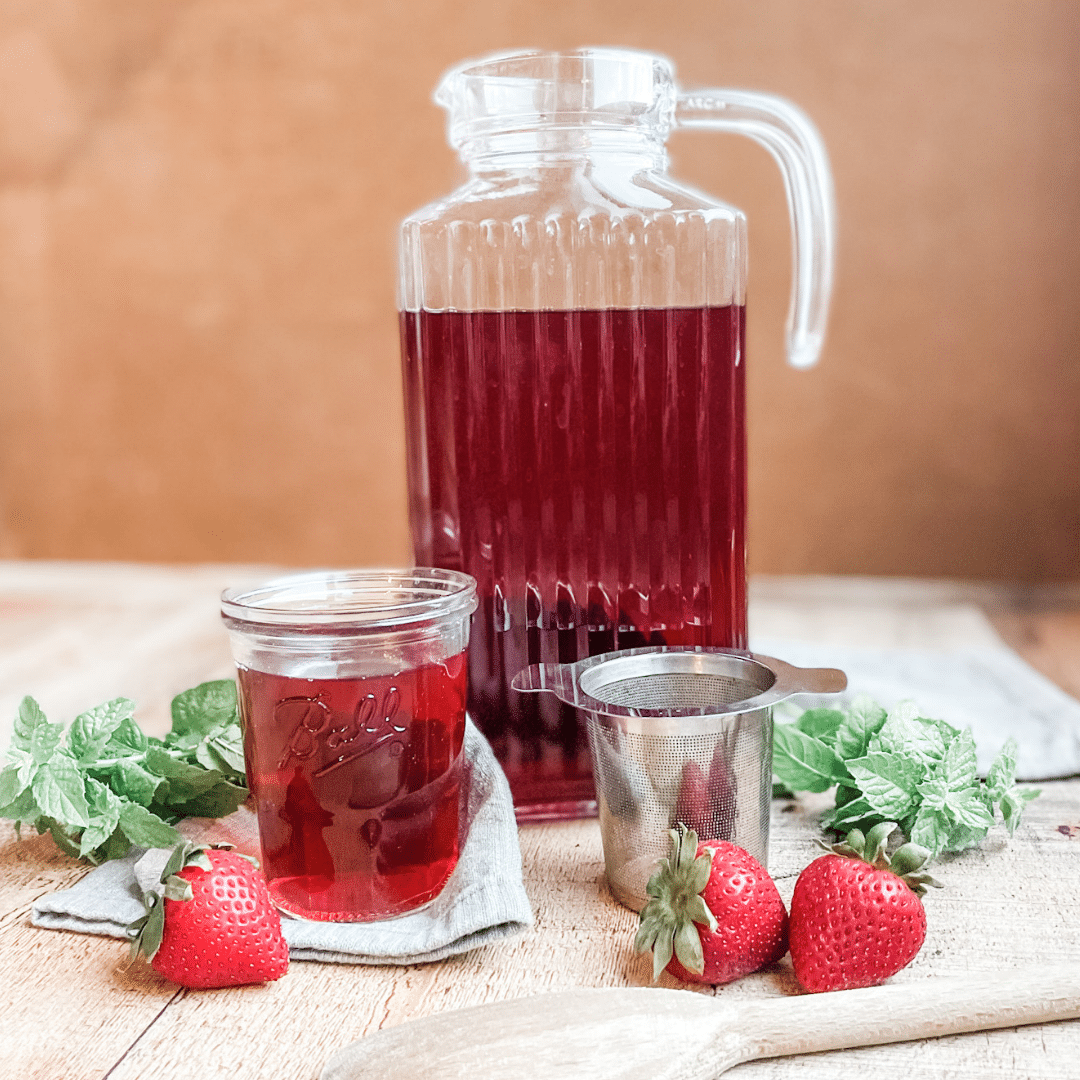 Kombucha made simple
Even though it's easy to learn how to get started with kombucha, I know the process can feel intimidating. Sometimes you just need a friend to walk you through it the first few times!
That's why I love this Kombucha Bundle from the makers of my favorite all-natural, pesticide-free teas.
The Homestead Kombucha Bundle includes all of the following:
2.5 oz black kombucha tea blend
Live kombucha SCOBY
2.5″ mesh stainless steel strainer
100 unbleached tea bags
1 lb organic unbleached cane sugar
Recipes for brewing & flavoring
Kombucha Brewing E-Book (including how to brew caffeine-free kombucha, use alternative sweeteners, create a TON of fizz, 8+ flavoring recipes & MORE!)
3-part Kombucha Brewing video tutorial
Strawberry Mojito flavoring pack
Rosemary Citrus flavoring pack
Rose Berry flavoring pack
FREE SHIPPING Valued at $12
This bundle is a great deal on my favorite top-notch kombucha supplies. Hurry over and snag your special pricing!
I can't wait to hear about your kombucha-making adventures!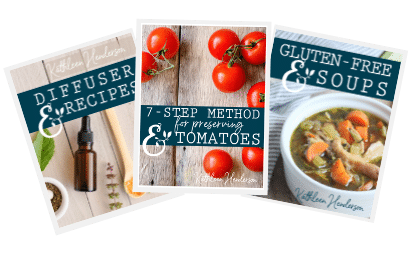 Sign up NOW for my best tips delivered weekly to your inbox!
You'll also get instant access to my library of free ebooks and resources.