Join the Seasonal Club.  Ditch the processed life! Learn to grow, source, preserve, and prepare real foods ALL YEAR LONG!  LEARN MORE >>
Join the Seasonal Club.
Ditch the processed life! Learn to grow, source, preserve, and prepare real foods ALL YEAR LONG!  LEARN MORE >>
Let's Make It More Than a Meal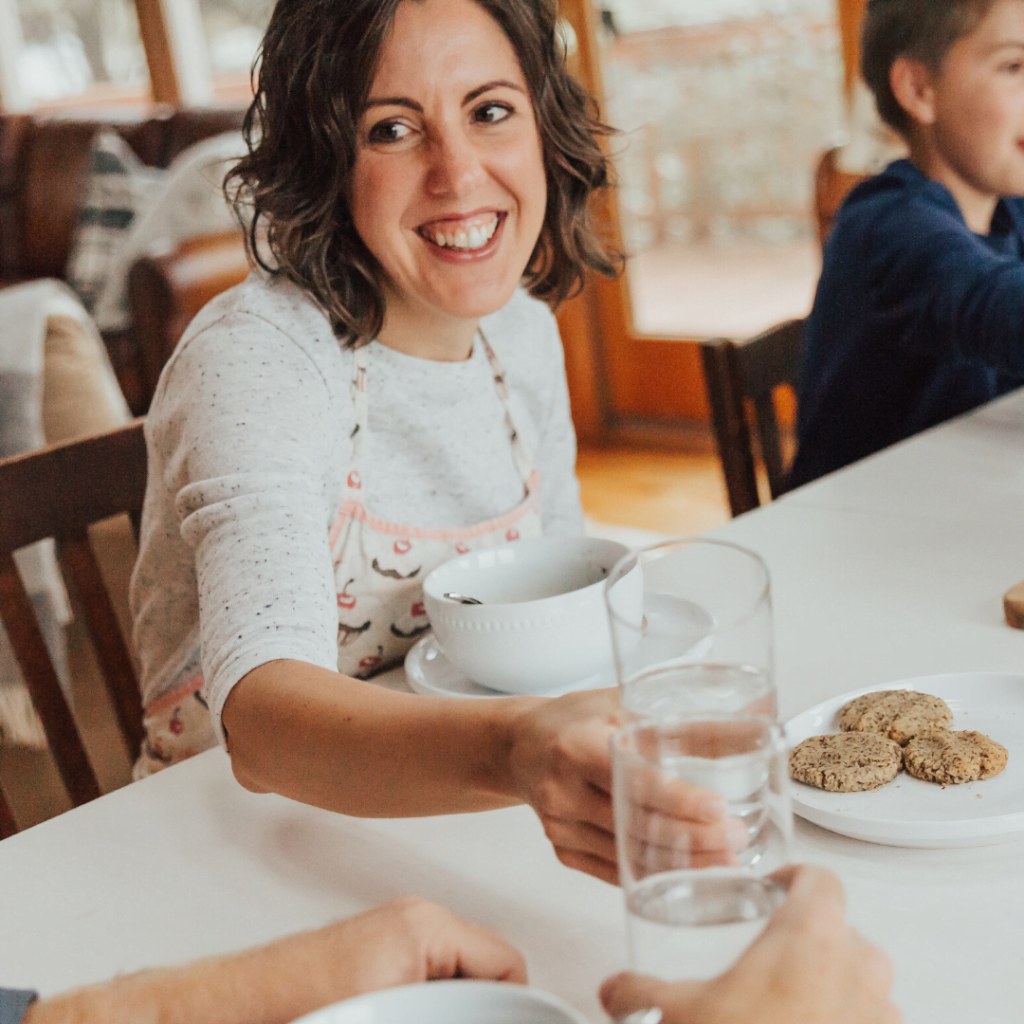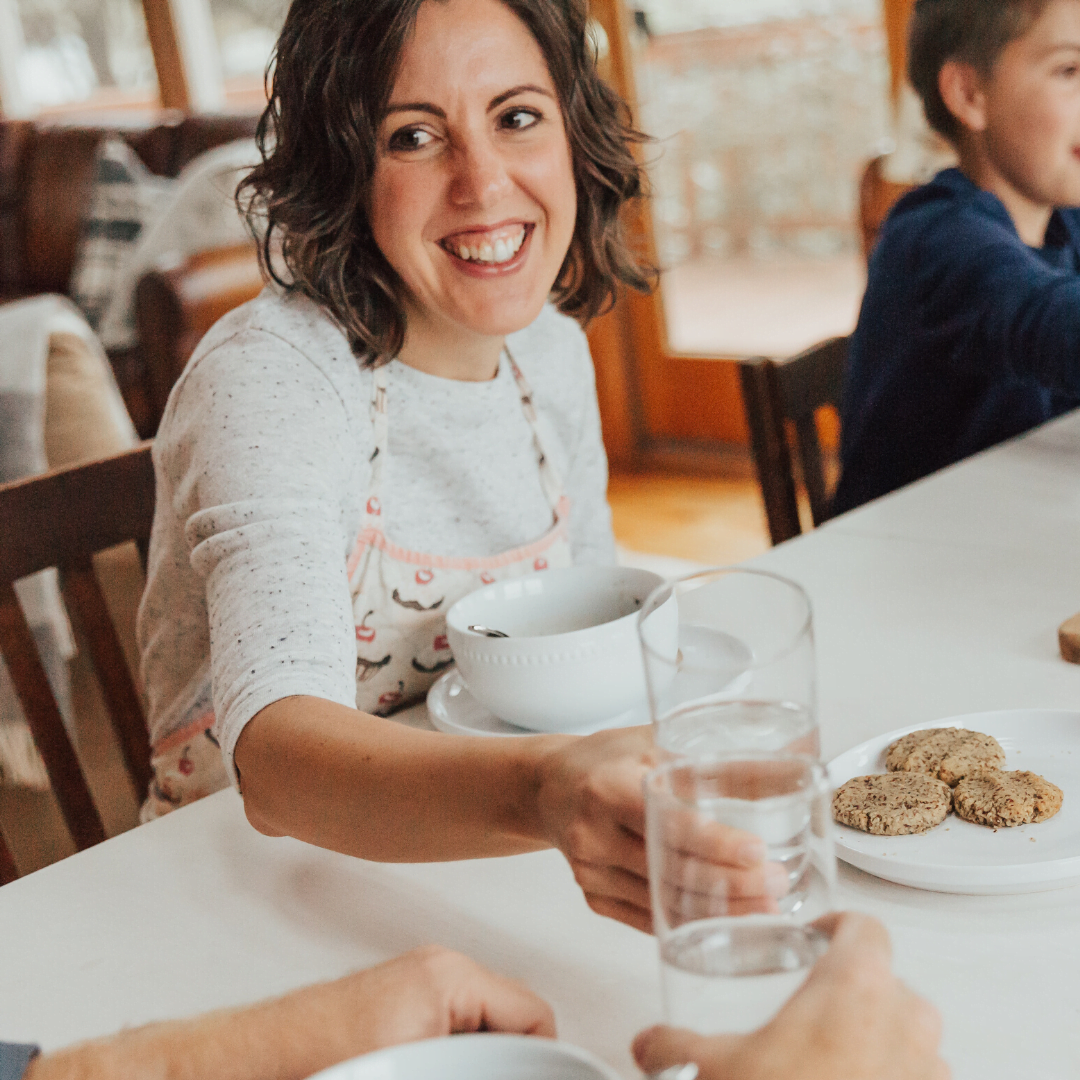 This post may contain affiliate links, which means I make a small commission at no extra cost to you.
See my full disclosure here.
When someone starts peddling food that is easy or fast or convenient, I tend to close the tab, lower the volume, or turn the channel.
When someone tries to convince us that good food is effortless or immediate, their goal is to put money in their pockets, not wholesome meals on America's tables.
Because food is no exception to that little ditty your gym coach used to recite, "no pain, no gain."
→ Looking for my FREE "13 Healthy Choices at the Grocery Store" helpful printable? Scroll to the bottom.
My world was turned upside down.
I've thought a lot about this topic since I discovered that real food is an effective weapon against the autoimmune thyroid disease that turned my world upside down almost a decade ago.
While thyroid medication returned my levels to "normal," I still felt terrible until I changed up my diet and realized that real food made me feel better.
Real food can be difficult.
It's usually messy.
There's no denying it, my kitchen is never spotless. Because real food leaves dough on your hands and dishes in your sink. Plus, the kids help, too, which makes it extra messy!
It may require some forethought.
With real food meals you do have to remember to thaw the meat ahead of time, or allow time to chop the veggies or simmer the broth.
But real food is worth the mess and the effort.
The benefits always outweigh the crumbs you make and the time you invest when you choose to prioritize whole, real foods.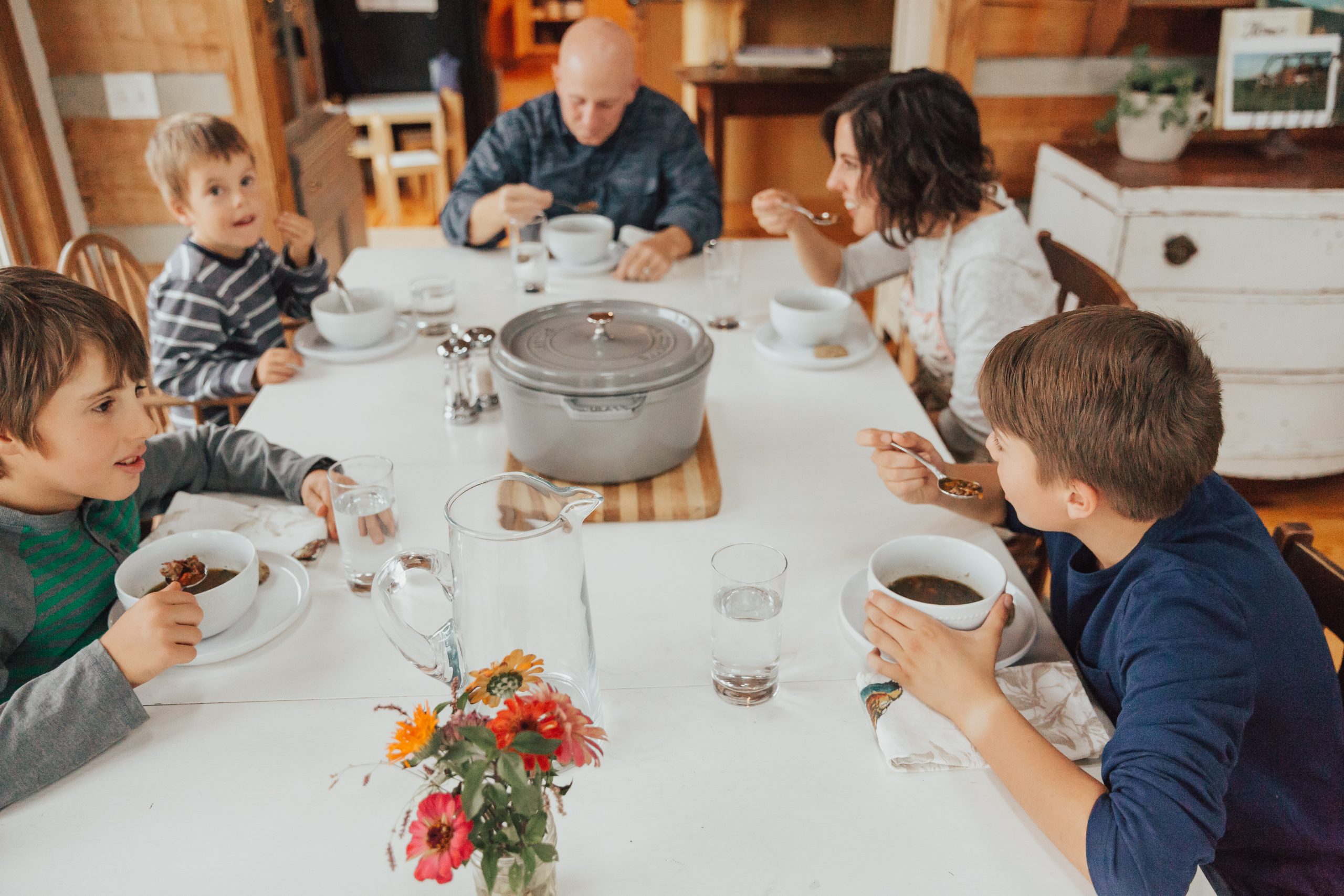 Real food is more than a meal.
When we put real food on the table, people we love come together.
I feel like a super hero when I place a big pot of food on the table and my family and friends gather around. They know I invested time into them by making this meal. And the payout–genuine conversation over honest ingredients–is possibly the best part of real food.
Hard work is worth it when conversation is open & ingredients are honest.
When a meal requires effort, it becomes an event. My family knows I planned for this, it wasn't just an afterthought. We come together on purpose, over an intentional meal, which leads to interaction, and builds relationships.
When we put a little effort into our meals, we fuel our bodies and we nourish whole families.
In addition to feeding their growing bodies well, when we make a meal with real ingredients we are growing children who know where their food comes from. And, of course, there are a whole lot of flavors you will never find in a fancy labeled can or a paper packet–think genuine butter and pasture-raised bacon.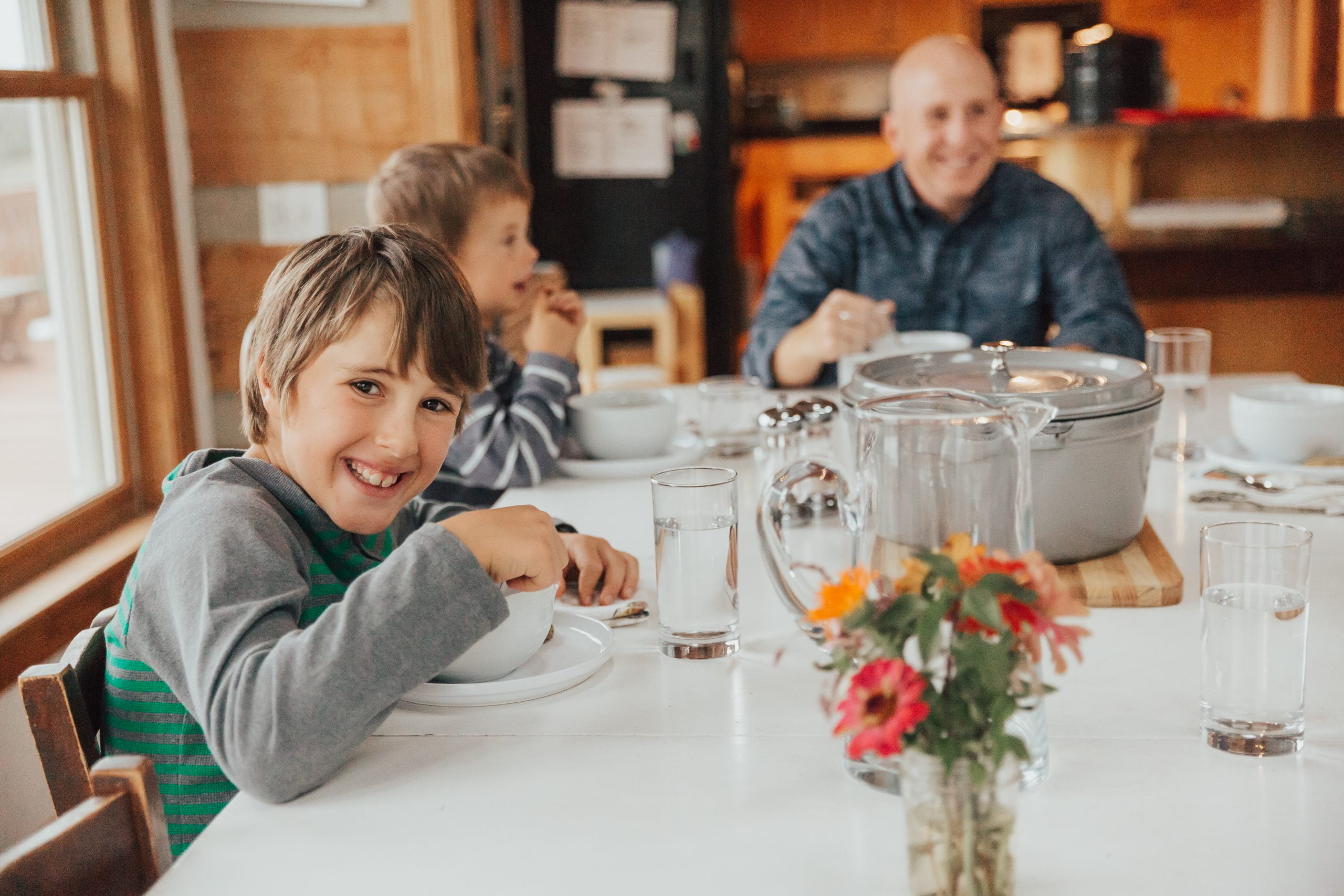 We can make this real-food journey together.
When I battled my autoimmune thyroid disease by changing my family's diet, I saw real results in my own health and I realized how my family benefited from changes I was making. I wanted to tell the world how life-changing real food is, so for almost a decade now, my little hobby blog has been changing lives, one whole-food recipe, one natural living tip, and one nontoxic home inspiration at a time.
Are you in?
So now you know how I became a Natural Living Mentor.
I will always be an advocate for real food, from which we have great gain. But I'm one small voice contradicting the giant marketing ploys of the processed food corporations of the world. So I hope you'll join me.
If you want "in," consider using the #morethanameal hashtag. Let's change the tide and be 100s of small voices, together, against corporate, processed food. Share the hashtag anywhere on social media, anytime you're making a casserole, simmering soup, picking a tomato in your garden, choosing apples at a farmstand, sitting around the table with family, or enjoying real food–the look of it, the taste of it, and the impacts of it.
I'll be looking for you! Because we need each other.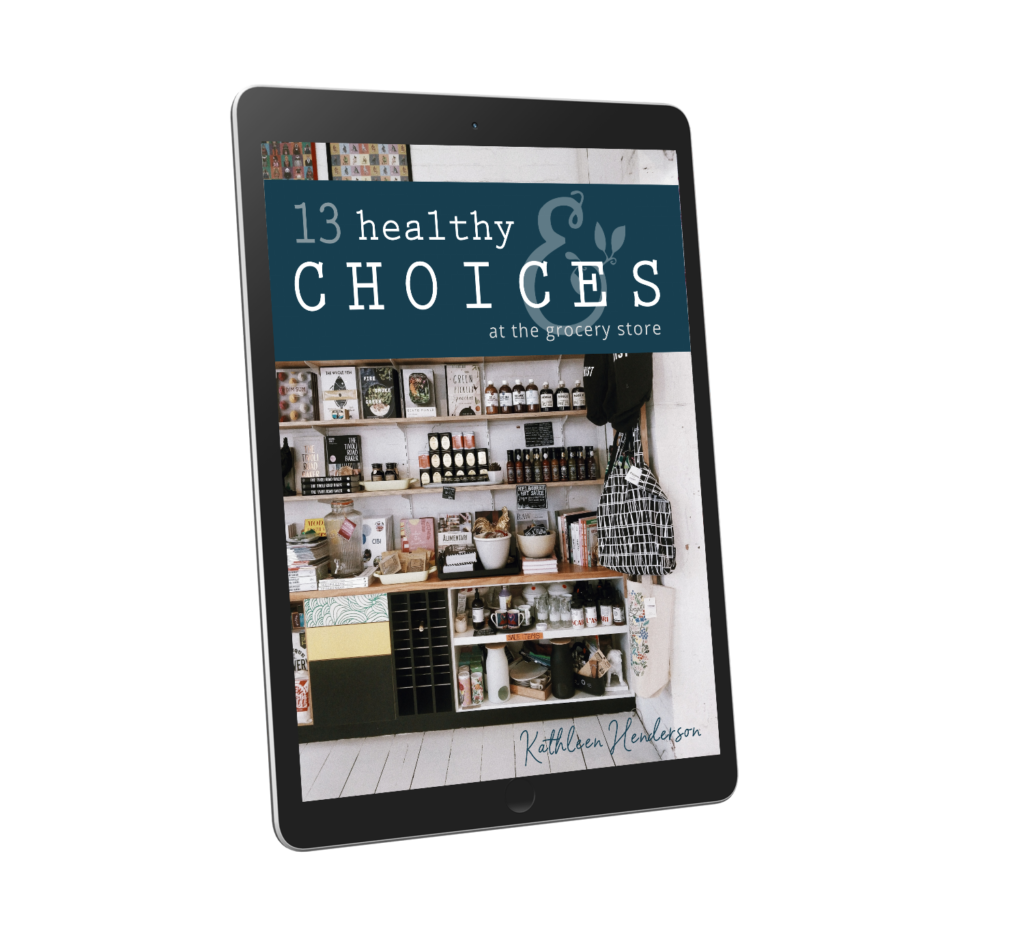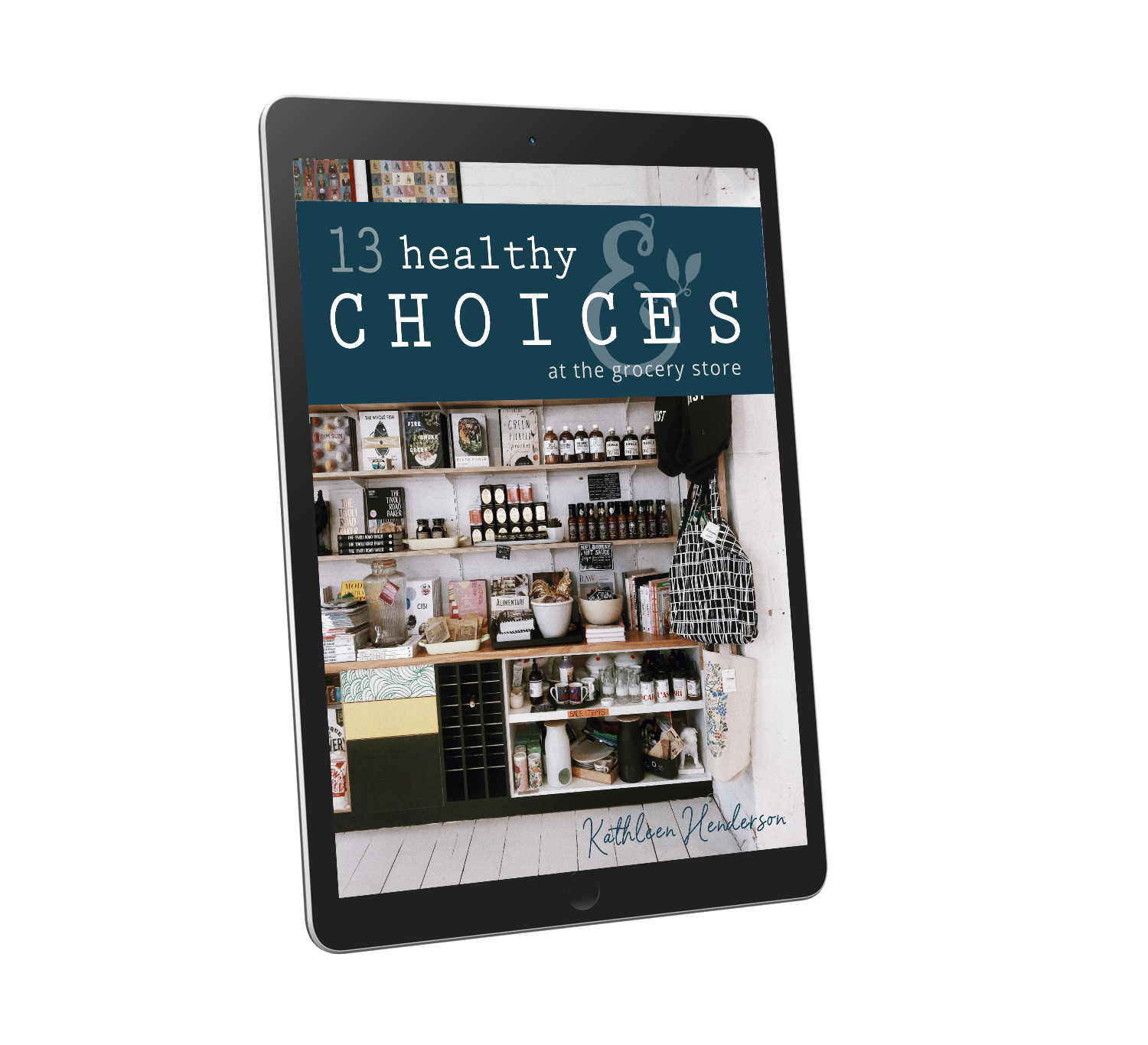 This is for you!
Do you want to put more real-food options on your table?
But you're not sure how to do it?
The easiest, most impactful step may be to overhaul your pantry, one staple at a time.
I walk you through the simple process, and give you a dozen of my personal favorite recipes for all-natural, homemade pantry staples, in my detailed ebook, Unprocessed Pantry, coming soon!
Meanwhile, grab my valuable checklist of pantry staples that are the most health-conscience options in numerous categories: 13 Healthy Choices at the Grocery Store.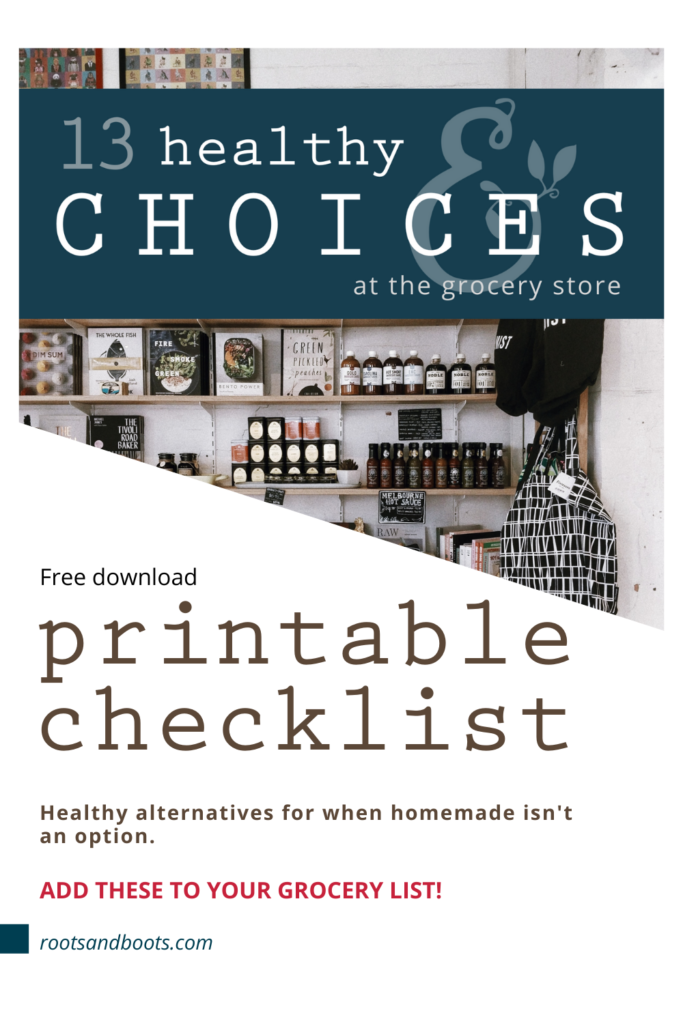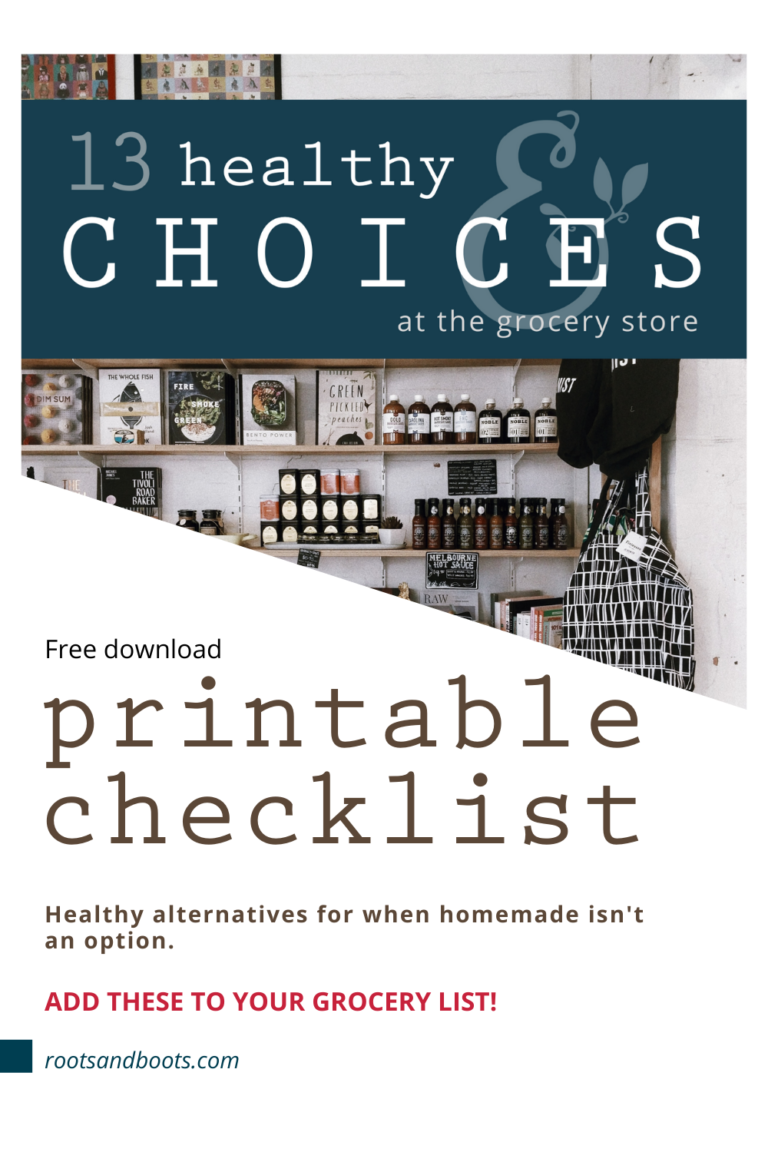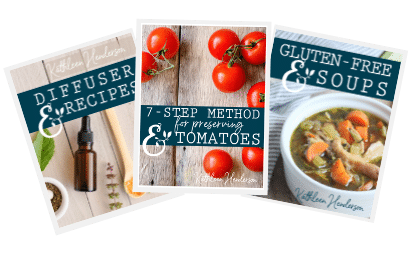 Sign up NOW for my best tips delivered weekly to your inbox!
You'll also get instant access to my library of free ebooks and resources.