Daily Harvest: Healthy Prepared Foods Delivered to Your Door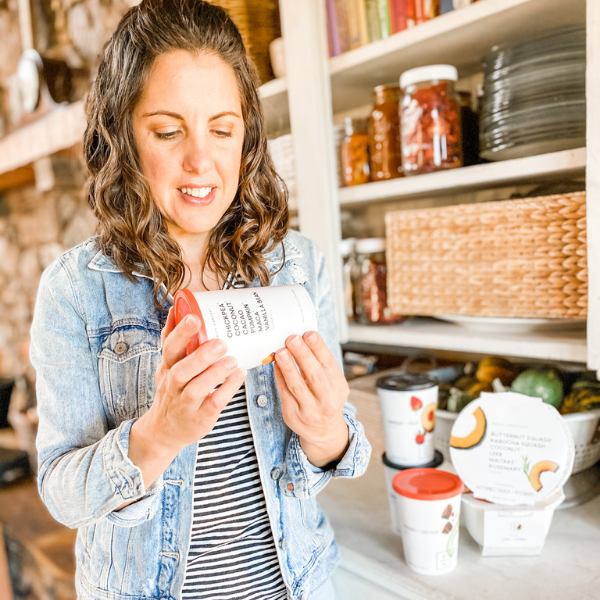 This post may contain affiliate links, which means I make a small commission at no extra cost to you.
See my full disclosure here.
I don't know about you, but I've had a hard time tracking down healthy prepared foods. In fact, they're almost nonexistent.
Prepared foods almost always contain preservatives, refined sugars, and other unhealthy ingredients I'd rather steer clear of. That's why I have un-processed my pantry and make almost all of my family's meals from scratch!
However, I've recently discovered a pretty amazing prepared foods company that I think you're going to love, too. Have you heard of Daily Harvest?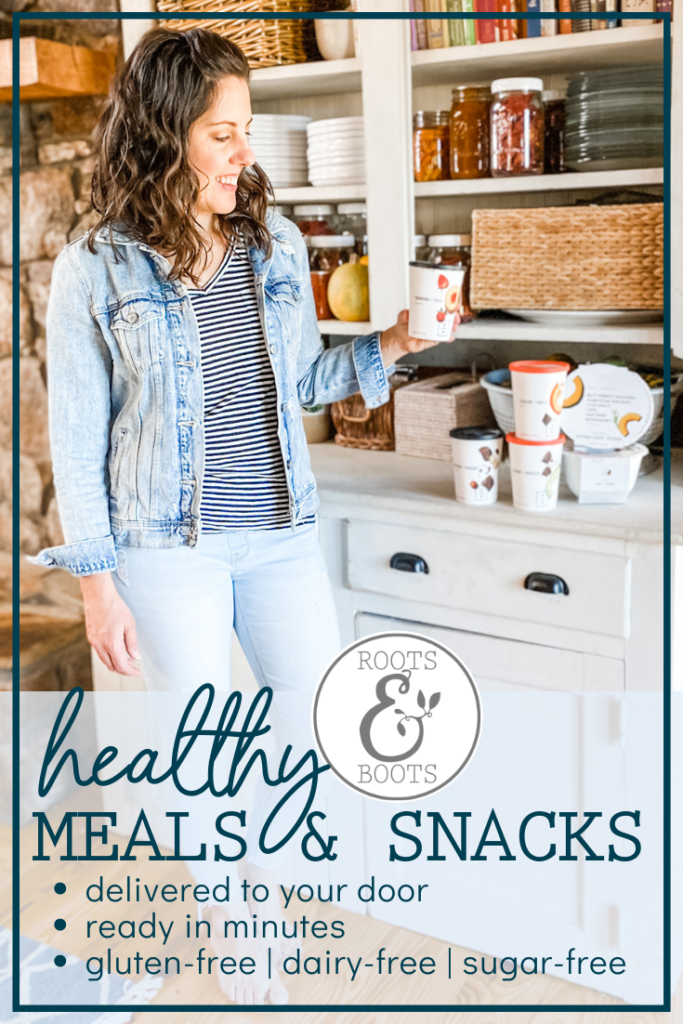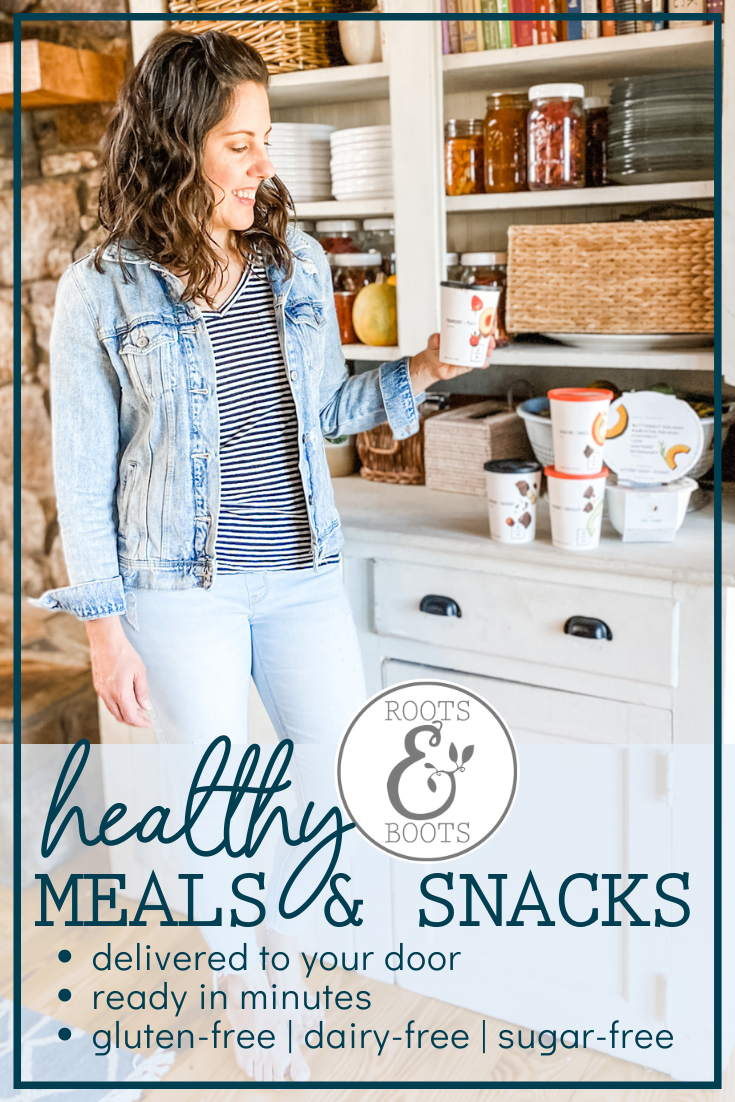 Daily Harvest: healthy prepared foods
Daily Harvest prepares good clean foods built on fruits and vegetables, delivered to your door frozen and ready to eat in minutes. Choose from healthy prepared foods like flatbreads, soups, harvest bowls, oat bowls, smoothies, snack bites, ice cream, and more.
Additionally, Daily Harvest even offers handy little almond milk cubes! You can make eight 8-oz servings of almond milk from one order of frozen Almond Mylk cubes. Or add them to your Daily Harvest smoothie cups to make an easy process even easier.
Everything from Daily Harvest is made from whole, clean fruits and vegetables and arrives frozen. Simply pop in the freezer and enjoy whenever! You'll follow simple, quick instructions to get your Daily Harvest selections ready to eat: toss in the blender, heat on the stovetop, or pop in the toaster oven.
In some cases, you can dig right in with zero prep at all! For example, bites need just a minute or two to thaw before eating, and scoops can be eaten directly from the carton.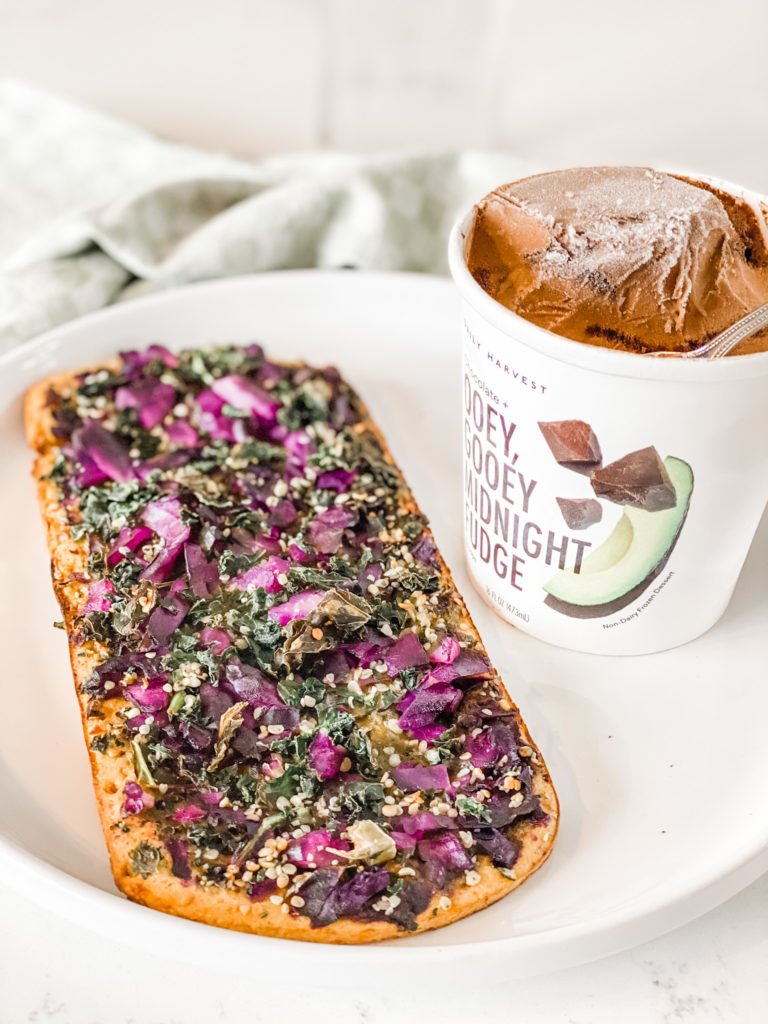 Daily Harvest ingredients
Daily Harvest's standards for ingredients impressed me from the start. I'm very picky about the food products I recommend, and when Daily Harvest reached out to me, I was skeptical.
However, I read over their lists of ingredients and felt pleasantly surprised. Impressed, even!
Here's what you need to know about Daily Harvest ingredients:
95% organic
100% based on fruits & veggies
100% frozen, to lock in nutrients & flavor
0% refined sugars
100% gluten-free
100% dairy-free
0% harmful oils
0% fillers, gums, or artificial anything

What I've tried from Daily Harvest
smoothies
flatbreads
soups
bites
scoops
My top picks:
Kale + Sweet Potato Flatbread
Butternut Squash + Rosemary Soup
Strawberry + Peach Smoothie
Chocolate + Hazelnut Smoothie
Hazelnut + Chocolate Bites
Cacao Nib + Vanilla Bites
Ooey Gooey Midnight Fudge Scoops

$25 off your first order
If you'd love to stash a few quick and easy but also healthy and tasty foods in your freezer, I think you'll love Daily Harvest as much as I do. Their frozen foods are the perfect solution for those times when you need to eat something healthy but are short on time.
Personally, I love to rely on my Daily Harvest stash during canning season in my homestead kitchen. In addition, I've found these quick and healthy options to be helpful for mini-meals in the mid-afternoon, which help to keep my blood sugar balanced. This is key for anyone fighting autoimmune disease, adrenal fatigue, or hormone imbalance.
Ready to give Daily Harvest a try? Explore your options here and use code ROOTS to get $25 off your first order.
Disclaimer: I have received all Daily Harvest orders for free in exchange for spreading the word and sharing my honest opinion. I always recommend only products that I love and think you'll love too! If you make a purchase through a link from this post or with my ROOTS code, I will receive a tiny commission. Every bit of that goes back into developing helpful content for you here at Roots & Boots, and I'm super grateful for your support!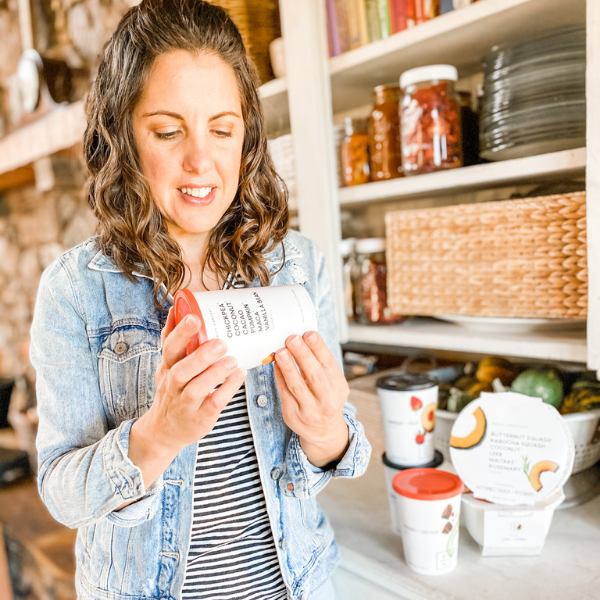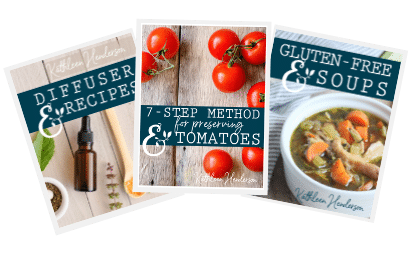 Sign up NOW for my best tips delivered weekly to your inbox!
You'll also get instant access to my library of free ebooks and resources.