7 Best Places to Shop for Real Food Pantry Staples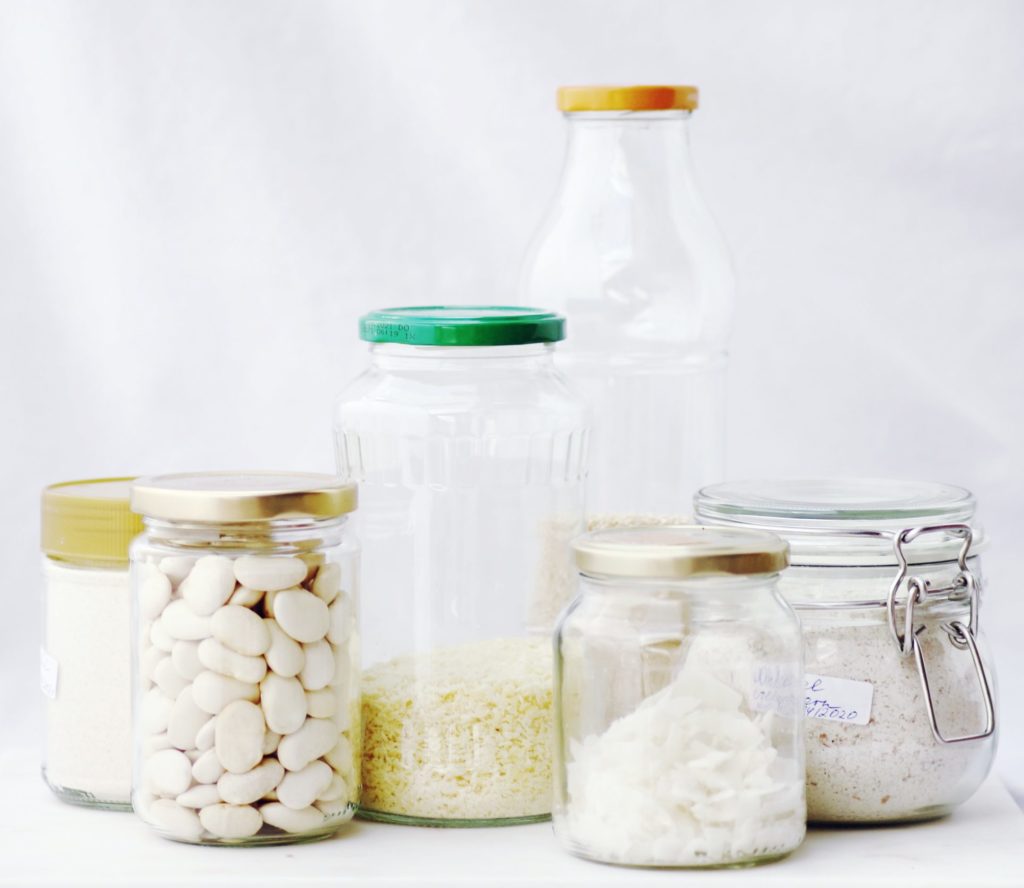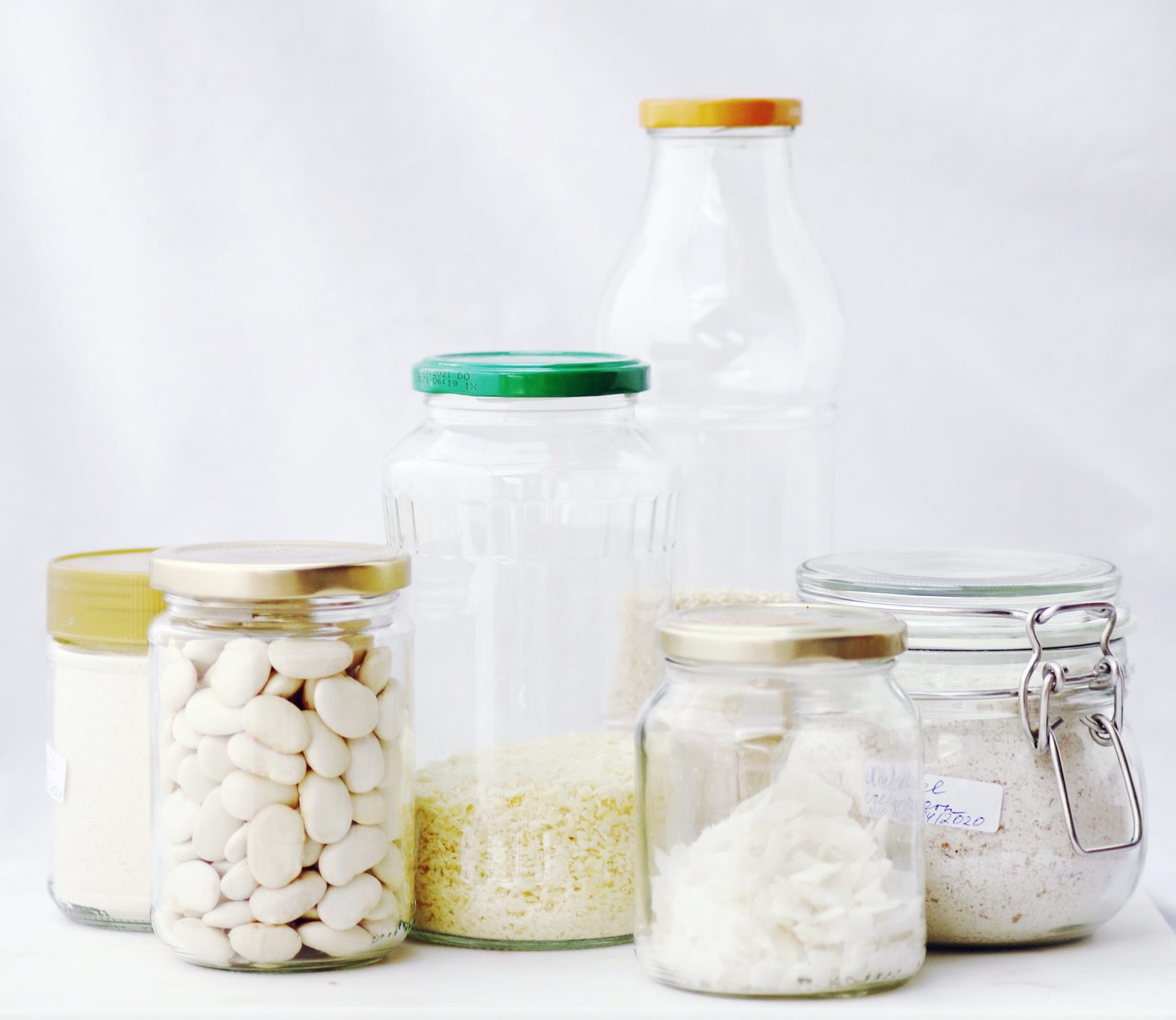 This post may contain affiliate links, which means I make a small commission at no extra cost to you.
See my full disclosure here.
When I first began to overhaul my family's diet, I had absolutely no idea where to shop for real food pantry staples.
Fast forward ten years, and I've got this whole real-food-shopping thing down. It really helps to know exactly where to buy each pantry staple!
Today I'll let you in on my top tips for tracking down real food pantry staples. But first, let's talk about which pantry staples are best.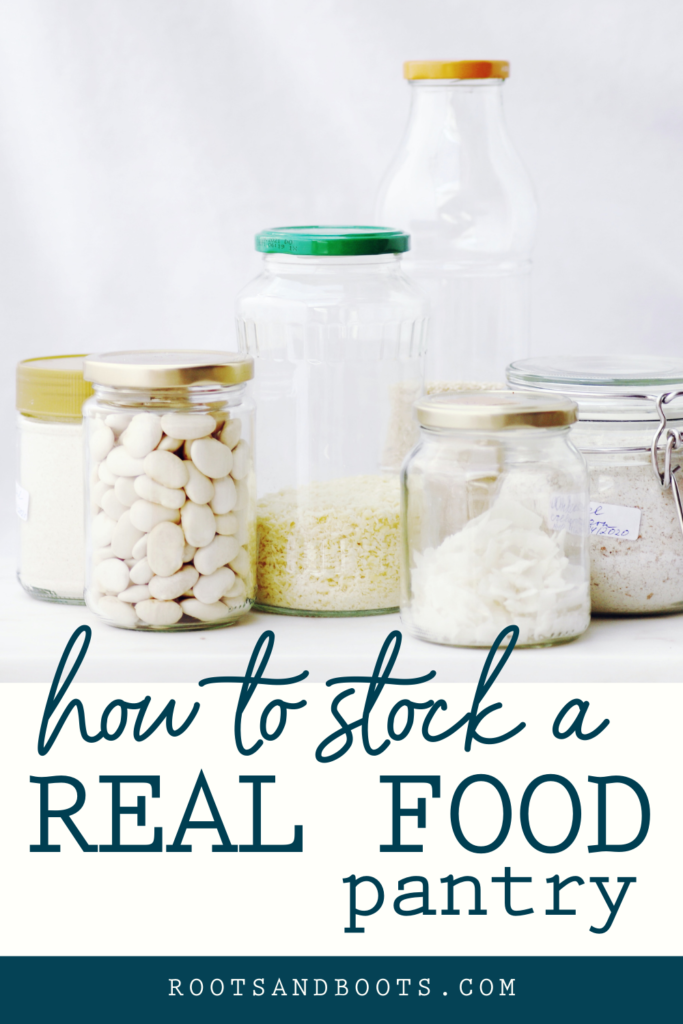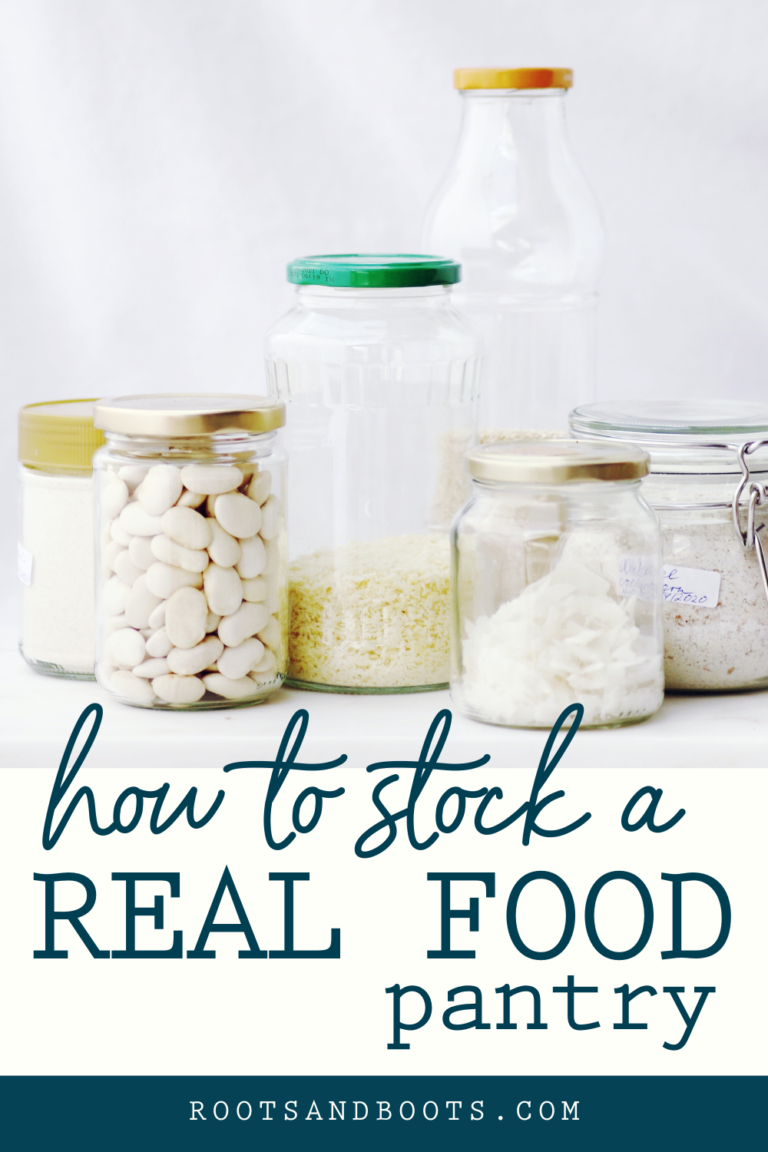 How to stock a real food pantry
It can be overwhelming to makeover your pantry to real foods. I've definitely been there!
Which options are best?
Which brands can I trust?
Are there staples I should make myself?
I answer all of these questions in my brand new ebook Unprocessed Pantry. This handy resource is loaded with all the information about pantry essentials that I wish I'd known at the beginning of my own real food journey.
My Unprocessed Pantry ebook gives you the full scoop on the best real food pantry staples to keep on hand. It includes recipes for homemade pantry staples, as well as my personal recommendations for the healthiest versions of purchased staples.
Unprocessed Pantry is the resource I wish I'd had years ago, and I can't wait for you to dive into it.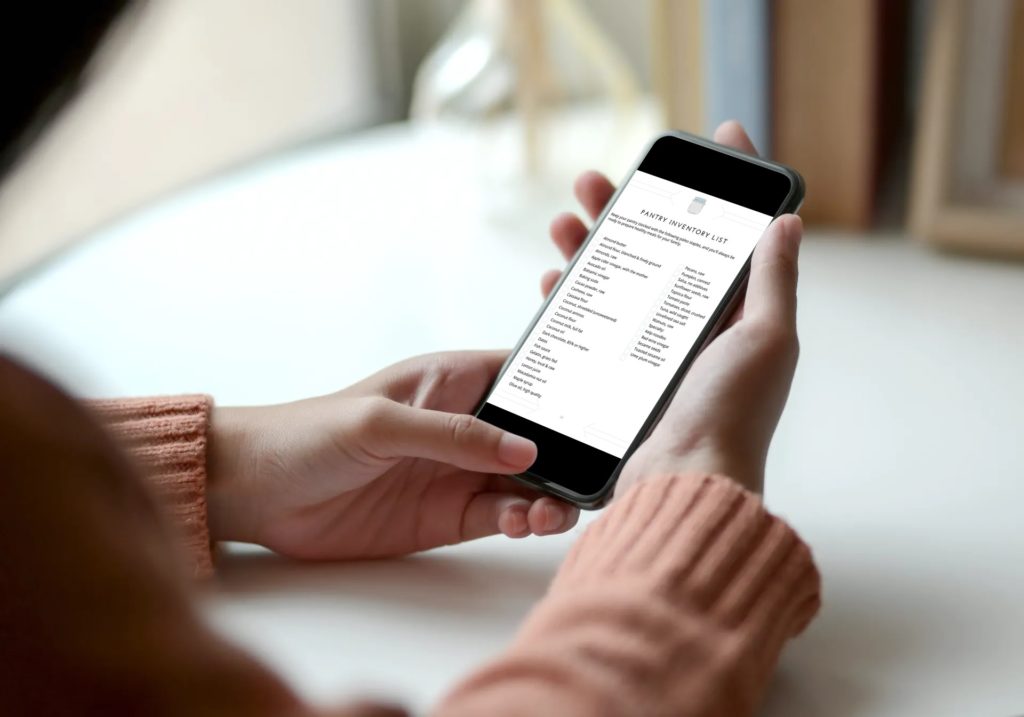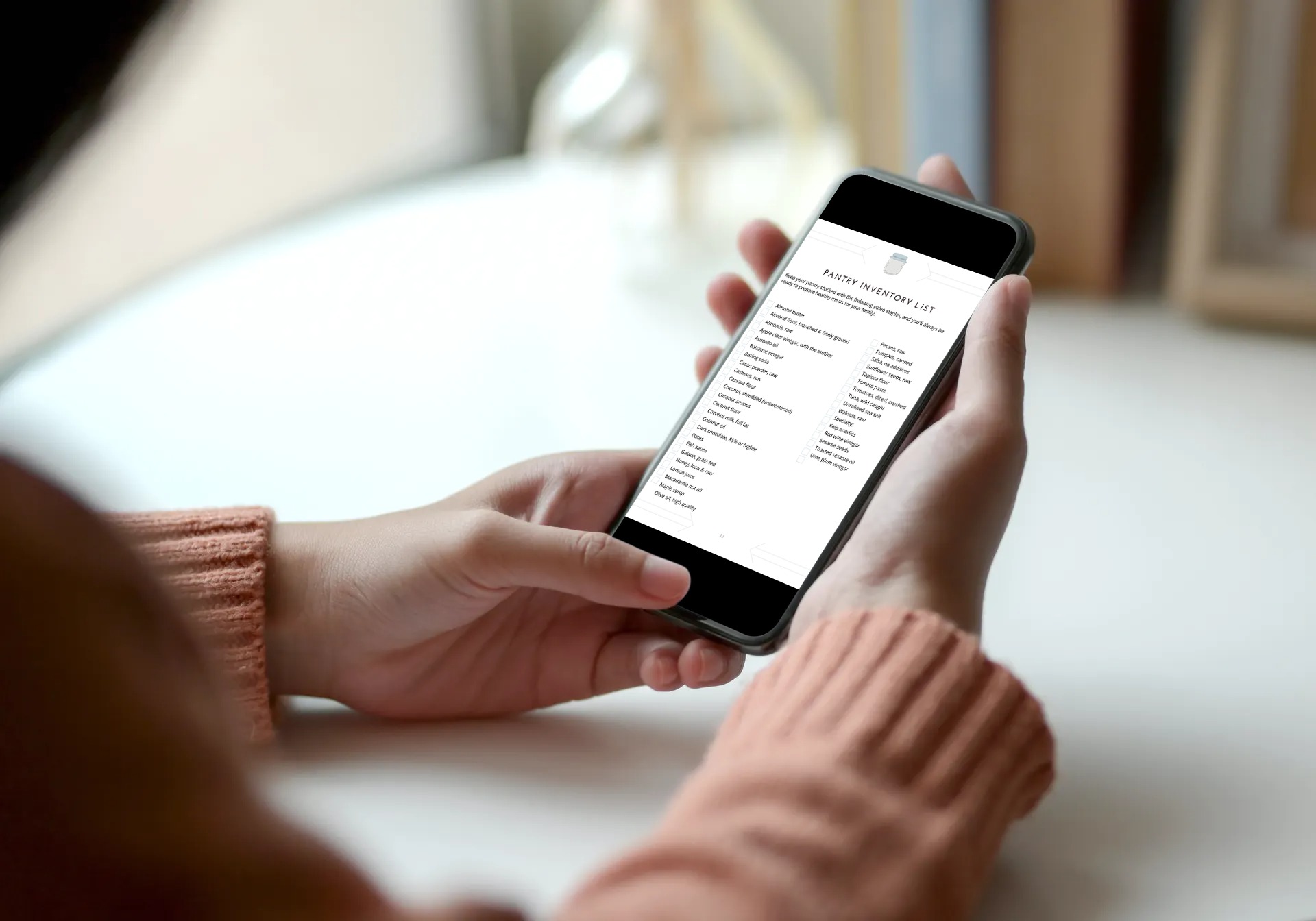 Where to shop for real food pantry staples
Over the years, I've learned some tips and tricks for tracking down the best real food pantry staples. Here's where I shop for my family's own pantry staples.
1. Shop online
This is my absolute favorite online source for many of my family's pantry staples. I've shopped there for years, and have found it to be one of the most economical options around.
It may surprise you that I prefer this option over Thrive Market, but here's a little secret: bloggers and real food experts usually recommend Thrive Market because it benefits them to do so.
I'm not saying that Thrive Market isn't a good option or that others recommend it only because of the kick back. Thrive definitely offers a nice range of healthy staples. And I reserve the right to change my mind in the future.
However, I've found this online retailer to offer better prices overall. Furthermore, I like to combine periodic sales with cashback savings through this site.
2. Azure Standard
Unfortunately, Azure Standard doesn't deliver to my area. But if you live within their delivery zone, Azure Standard can be a terrific option for pantry staples as well as fresh foods.
3. Wegmans (& other upscale grocery stores)
I'm so thankful to live near a Wegmans grocery store, because they offer a wide range of pantry staples and organic foods. If you don't have access to Wegmans, I'm betting there's a specialty grocery store nearby that carries healthy pantry staples.
Personally, I've had little success sourcing healthy pantry staples from Trader Joes, Harris Teeter, Food Lion, Safeway, Target, or Walmart. Each store may carry a few key items, but not enough to make it worthwhile for me to shop there.
Giant is a little better, but still doesn't come close to matching Wegmans as far as healthy pantry staples (and organic foods, etc.) go.
I have zero experience with Aldi, and we have no Kroger stores here in northern Virginia. Whole Foods definitely carries healthy pantry staples, but their prices tend to be high. And for me, the drive to Whole Foods isn't worth it.
If you live in the eastern mid-atlantic area, Moms Organic might be another good option. I've shopped there a few times with good success, but again, there isn't a location near enough to make it worthwhile for me.
For Utah residents, Harmon's is a fantastic option. I happen to have shopped there on several occasions and have always been very impressed!
Obviously, this isn't an exhaustive list of grocery stores. So if you have a store to recommend, please let us know in a comment below!
4. Health food stores
Obviously, a health food store can be a great place to source healthy pantry items.
One disadvantage is that prices are typically higher at a small health food store. But the advantage is that many health food stores are small, local businesses, and it's always a good idea to support them!
Health food stores are often a one-stop shop for pantry staples as well as organic and local fresh foods like produce, meats, and dairy. And health food store owners and employees are typically knowledgeable and helpful!
5. Farmer's markets
Farmer's markets are a great place to find local staples such as raw honey and maple syrup. You may even find items like coffee, granola, olive oil, and other regional specialties.
And of course you can load up on fresh, local produce, meats, and dairy products while you're there.
6. Costco
Believe it or not, Costco actually offers quite a few healthy options.
I'm a reluctant Costco member. We literally joined because of the almond butter. You won't find a better price on almond butter anywhere else!
Availability can vary according to location, but a few other items I like to source from Costco include:
almond flour (blanched, finely ground)
organic tomato paste
Wild Planet tuna
Simple Mills crackers
organic frozen veggies
organic frozen fruit
7. Amazon
It seems like you can get just about anything from Amazon these days, including healthy pantry staples. And even fresh foods!
I don't source many food items from Amazon, but it's nice to have a fallback option for items you just can't seem to locate anywhere else.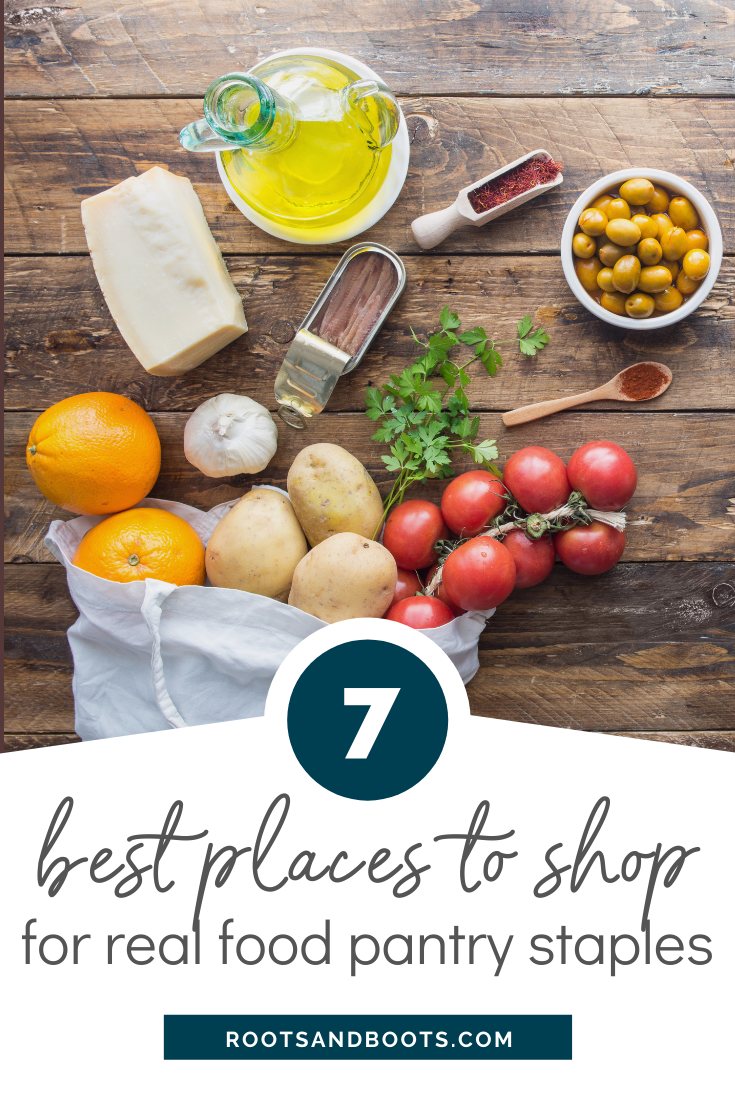 You need a strategy
Step one: be patient
As you first begin to stock your own unprocessed pantry, cut yourself some slack. Give yourself a few months to identify the best sources in your area, or online, for your family's real food pantry staples.
Step two: identify sources
Over time, you'll learn which items to buy where. And which items you can make yourself!
Personally, I divide most of my shopping between these sources:
Wegmans (weekly)
Online retailer (2-3x/month)
Costco (approx. monthly)
Farmer's market & health food stores (as needed)
Step three:
Finally, keep a list of what to buy where.
I keep a running grocery list in the reminders app on my phone. Our Costco list is in my head, but I really need to transfer it to a list on my phone!
My favorite online retailer has a helpful "my list" feature that I love.
I hope you feel equipped and empowered to go out and stock your shelves with healthy real food pantry staples! Do you have additional tips to add to my list? What are your favorite sources for real food pantry staples?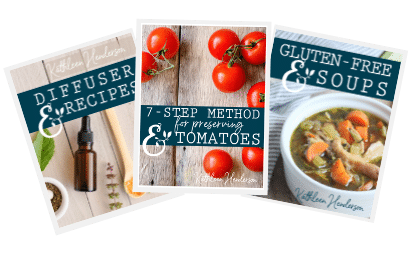 Sign up NOW for my best tips delivered weekly to your inbox!
You'll also get instant access to my library of free ebooks and resources.