How to Freeze Bell Peppers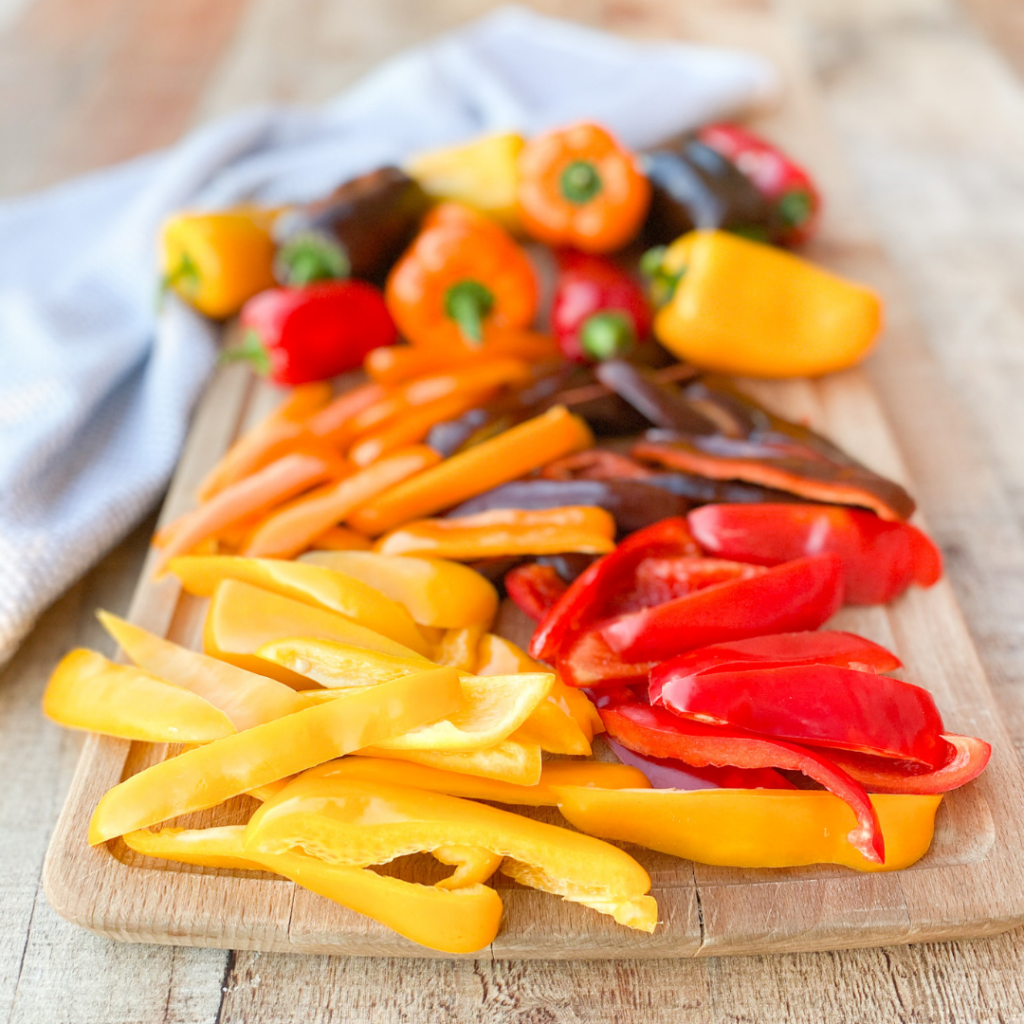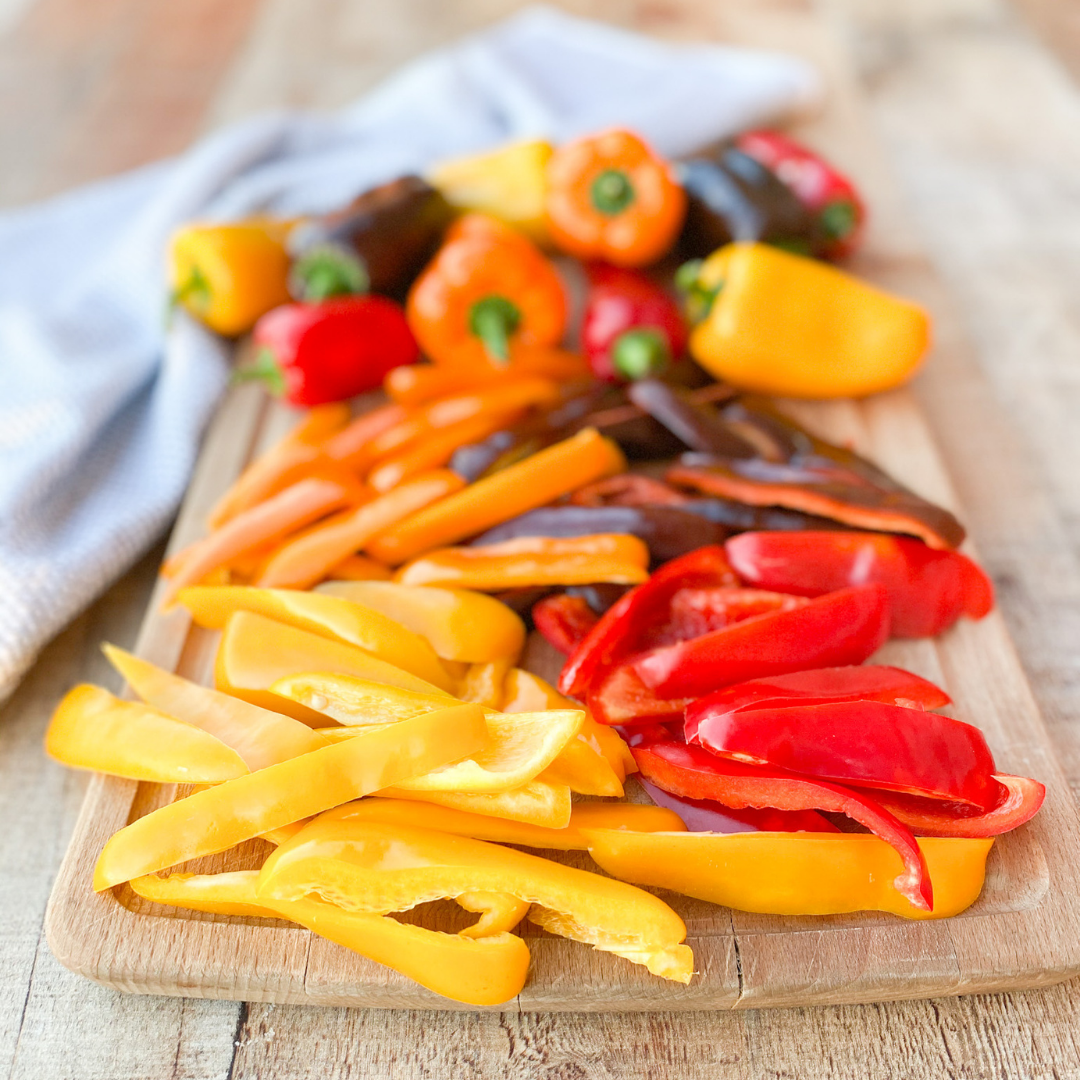 This post may contain affiliate links, which means I make a small commission at no extra cost to you.
See my full disclosure here.
Wondering how to freeze bell peppers for future use? It's easier than you might think.
How to freeze bell peppers
In fact, peppers are one of my favorite garden veggies to preserve because the process is so simple. Simply remove the tops and seeds, then chop or slice according too your needs, and freeze.
Sometimes I dice my bell peppers before freezing, but mostly I slice them. Frozen, sliced peppers are simple to chop later, if necessary.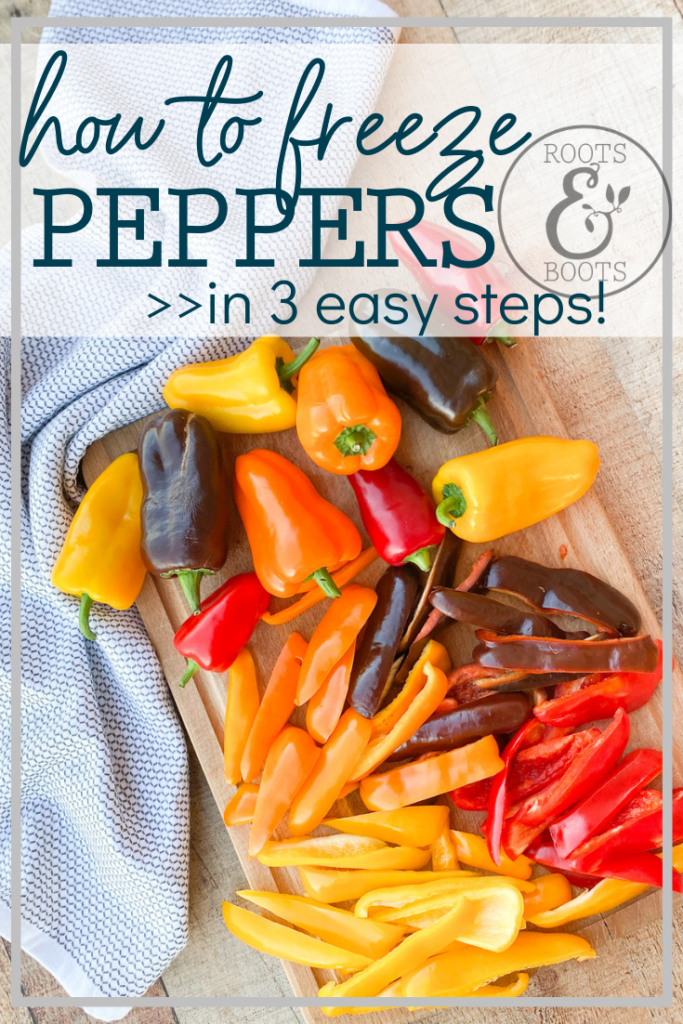 You can even freeze whole bell peppers to use later for stuffed peppers! Simply cut off the top, scoop out the seeds and membranes, then replace the top and freeze.
This is the easiest way to deseed a pepper.
Some folks recommend flash freezing peppers, but I never bother with this extra step. Because I grow my own, I'm usually dealing with lots and lots of peppers that require processing. I just don't have the time or the freezer space to lay out my sliced peppers while they flash freeze.
Do you grow peppers? You've got to try this method for pinching pepper plants.
So take it from me, it's totally acceptable to freeze bell peppers by packing a freezer bag full of the sliced, raw veggies. I've done it this way for years.
How to use frozen peppers
Keep in mind that once frozen, sliced bell peppers will lose some of their crispness. Therefore, they won't be suitable for purposes like a raw veggie tray.
They will, however, be perfect for cooking and even for chopping and adding to fresh green salads. We rely on our frozen bell peppers for adding to eggs, soups, meat dishes, and more.
Once frozen, sliced bell peppers are easiest to chop when slightly thawed but still frozen. Completely frozen peppers can be chopped, too, but I try to avoid chopping limp, thawed peppers.
One of my favorite ways to use sliced, frozen peppers is to toss them in a hot skillet. I sauté them in a bit of oil, then season with salt and serve as a side dish. They go directly from the freezer to the hot skillet, and they taste just as if I'd cooked up raw, fresh peppers.
How long to store frozen peppers
For best quality, it's probably a good idea to use frozen bell peppers within six months. Practically speaking, however, I've stored frozen peppers for up to a year.
I absolutely love having a stash of our fresh, homegrown peppers tucked away for handy access throughout the winter and spring months.
How to freeze bell peppers, step-by-step
Rinse and dry peppers.
Remove tops, seeds, and membranes.
Slice or chop.
Optional: flash freeze by arranging in a single layer on a parchment-lined tray. Freeze for a few hours or overnight, then continue to step five.
Pack sliced peppers into quart-sized freezer bags.
Store in the freezer for six months to a year.
More veggies you can freeze: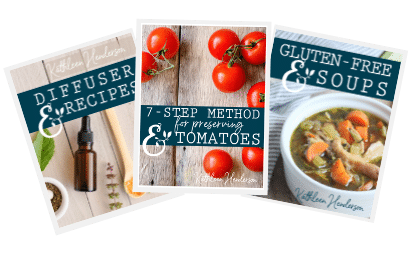 Sign up NOW for my best tips delivered weekly to your inbox!
You'll also get instant access to my library of free ebooks and resources.