Join the Seasonal Club.  Ditch the processed life! Learn to grow, source, preserve, and prepare real foods ALL YEAR LONG!  LEARN MORE >>
Join the Seasonal Club.
Ditch the processed life! Learn to grow, source, preserve, and prepare real foods ALL YEAR LONG!  LEARN MORE >>
How to Freeze Zucchini in 5 Easy Steps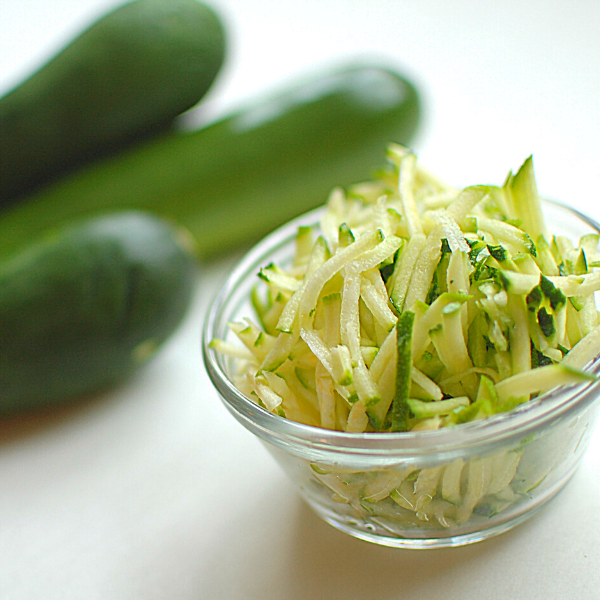 This post may contain affiliate links, which means I make a small commission at no extra cost to you.
See my full disclosure here.
Are you swimming in zucchini? Don't let it go to waste!
This is the very best way to preserve every last bit of zucchini goodness so you can eat it all year long.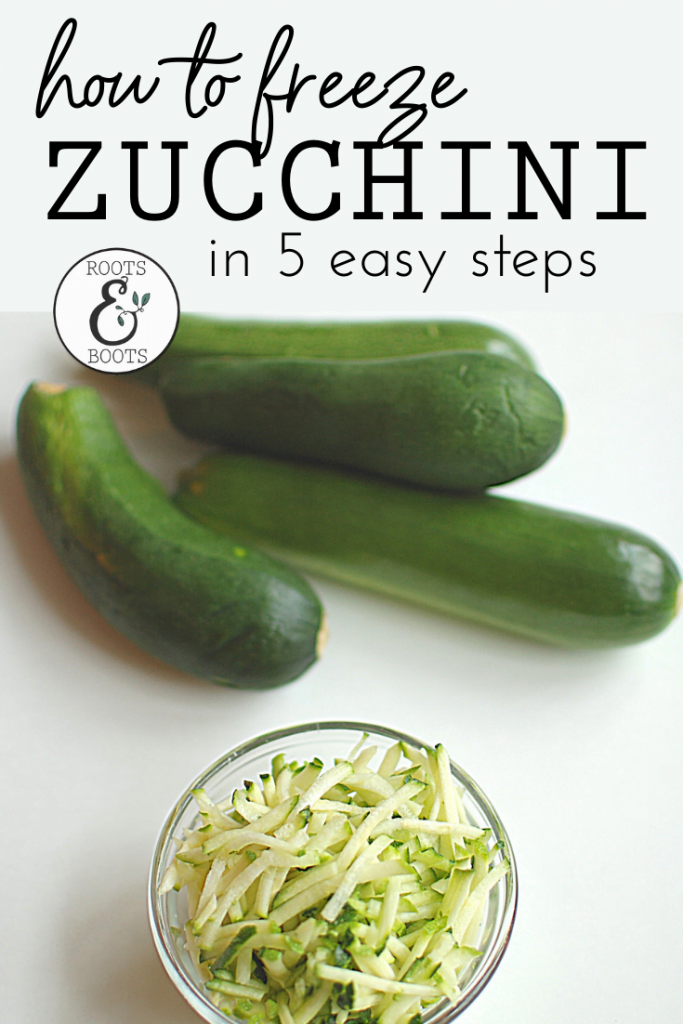 I've been freezing zucchini this way for years, and have the method down to a science. It's also the perfect kitchen job for kids–no hot water or dangerous gadgets to worry about.
Note: Someone needs to trim off the ends of the zucchini and cut it to fit through the food processor. This is a great opportunity to work side by side with your kids, teaching them to use a knife properly. Most kids can handle this task; young children can use a child safe knife.
Zucchini will keep for a few days in the fridge, so wait until you've got at least ten or so of a good size. Then follow the steps below to preserve it in the freezer, and you'll be ready to add zucchini to baked goods and dinner dishes until next year's harvest is ready for the freezer!
By the way, I rarely use plastic bags for food storage, but this is one case where the benefits outweigh the risks (in my opinion). For cooking, I don't even thaw the shredded zucchini. I simply take out one (or more) small bag of frozen shredded zucchini and peel the bag right off. It's super easy to add directly to simmering taco meat, chili, or tortilla soup, for example.
Plastic bags also conserve space in my freezer, which gets pretty full by the end of the gardening season. Freezing large quantities of shredded zucchini in glass containers is just impractical.
Theoretically, I don't recommend plastic bags for food storage. Practically speaking, I always freeze shredded zucchini in plastic bags!
How to Freeze Zucchini in 5 Easy Steps
You will need:
Zucchini
Cutting board
Knife
Food processor with grater blade
Huge bowl
Large spoon
Snack sized plastic storage bags
Quart sized plastic freezer bags
Permanent marker / sharpie
Instructions:

1. Prepare zucchini
Rinse zucchini in cool water to remove dirt, then slice off each end. Cut zucchini to fit through the spout of your food processor.

2. Shred
Feed zucchini through the food processor, using the shredding/grating blade.

3. Transfer to large bowl
Each time the processor's bowl fills up, empty it into the large bowl. Repeat until all zucchini has been processed.

4. Scoop into snack sized plastic bags
Use a large spoon to scoop shredded zucchini into snack sized storage bags. Seal each bag, pressing to remove all air.

5. Pack snack sized bags into quart sized freezer bags
Tightly pack the filled snack sized bags into empty freezer bags. I find it easiest to label the freezer bags before filling. Again, squeeze out all the air as you seal the freezer bags.
That's it! That's how to freeze zucchini efficiently for year-round use. Store your shredded zucchini in the freezer and use it for baked goods (Chocolate Zucchini Bread, anyone?) and dinner dishes all through the year.
I always add several small bags of shredded zucchini to taco meat and chili. Adding extra veggies to ground beef boosts the nutritional value and stretches your meat further, plus no one ever guesses it's there!
Shredded zucchini also works well in Chicken Tortilla Soup–one of my family's favorite soup recipes. It's super easy!
What will you make with your shredded zucchini?
12 NOURISHING GLUTEN-FREE SOUP RECIPES
Simplify your dinner prep with these tasty, nourishing soups!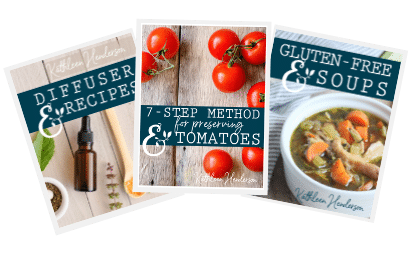 Sign up NOW for my best tips delivered weekly to your inbox!
You'll also get instant access to my library of free ebooks and resources.