Join the Seasonal Club.  Ditch the processed life! Learn to grow, source, preserve, and prepare real foods ALL YEAR LONG!  LEARN MORE >>
Join the Seasonal Club.
Ditch the processed life! Learn to grow, source, preserve, and prepare real foods ALL YEAR LONG!  LEARN MORE >>
The Easiest Way to Deseed a Pepper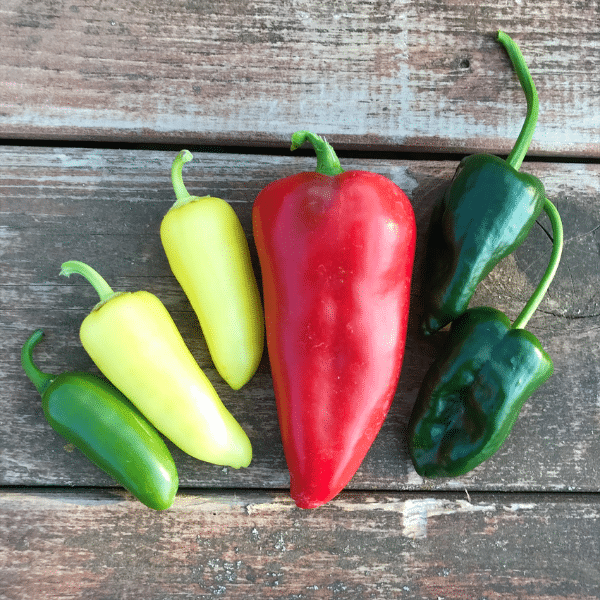 This post may contain affiliate links, which means I make a small commission at no extra cost to you.
See my full disclosure here.
Whether you are harvesting tons of peppers from your own garden or you hit the pepper jackpot at the farmers market, you're probably wondering: what is the easiest way to deseed a pepper?
I've got you covered! After years of experience in deseeding peppers, you can be sure I've tried a number of methods. This summer, I'm pretty sure I've finally landed on the easiest way to deseed a pepper.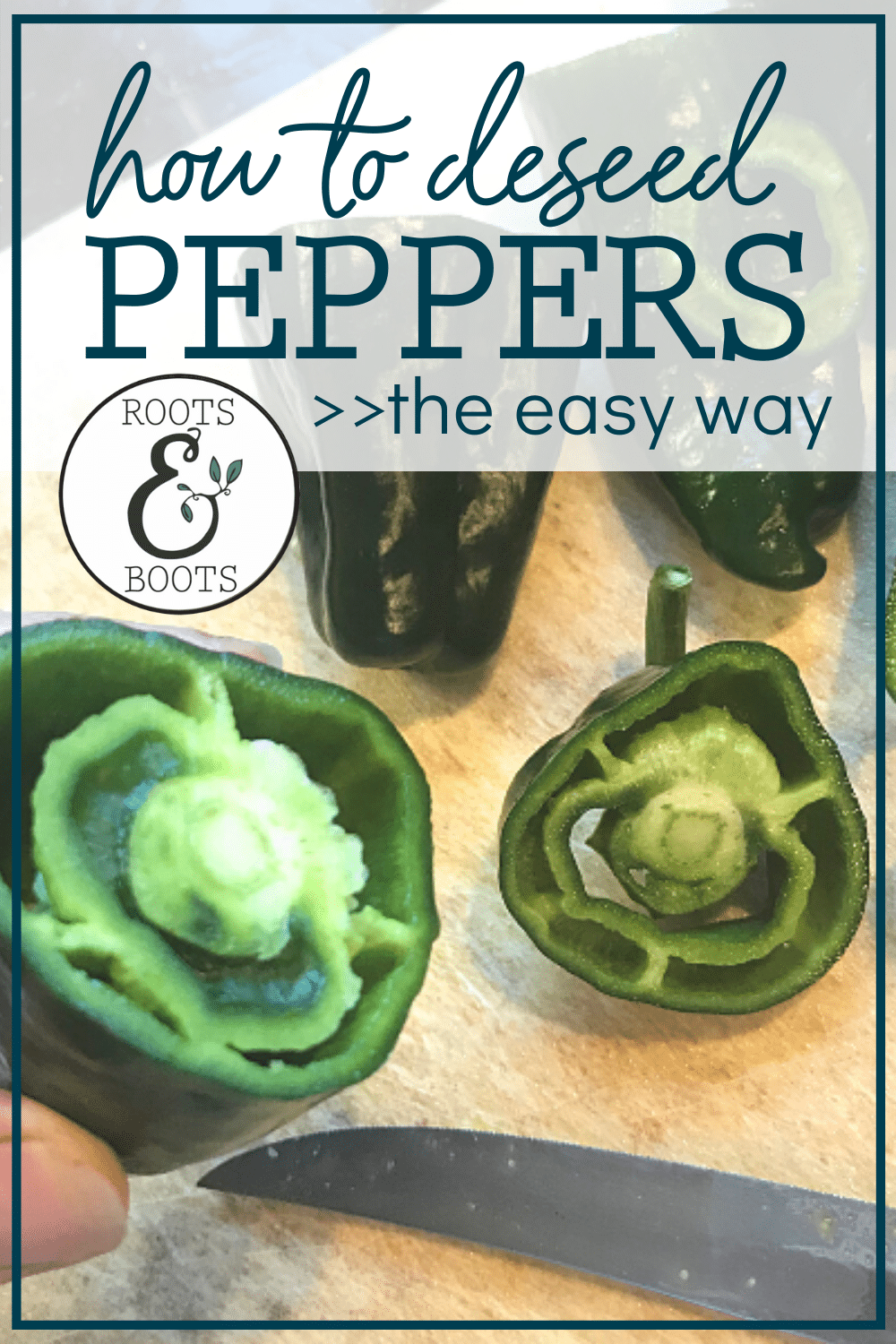 This method works well for any pepper, but especially smallish or narrow peppers. I'm currently working through multiple batches of banana and poblano peppers, which always seem to be smaller in my home garden than the ones you see at the grocery store.
My poblanos look awesome: dark, shiny, green and firm. But they're narrow, and when I tried to cut them like a large bell pepper, I kept winding up with tons of seeds everywhere. It was frustrating and time consuming.
So I tried a different approach and let me tell you, what a difference! This is definitely the easiest way to deseed a pepper, especially narrow peppers like my homegrown poblanos.
The Easiest Way to Deseed a Pepper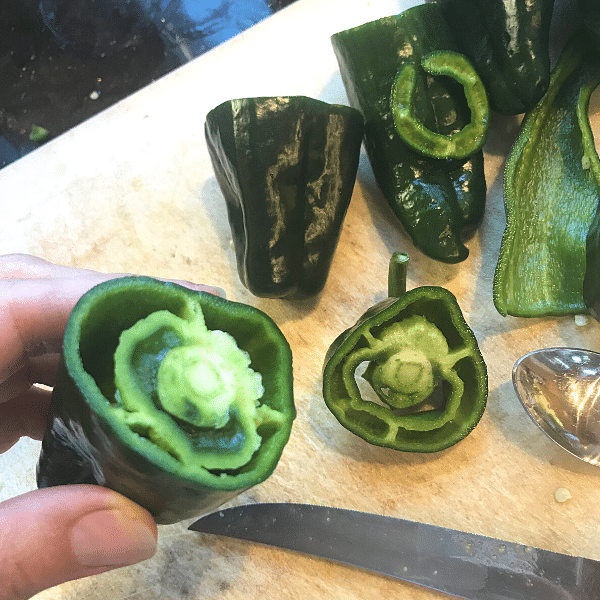 Step 1
Cut off the top of the pepper. Even if the pepper has a sunken stem, make your cut fairly close to the bottom of the stem.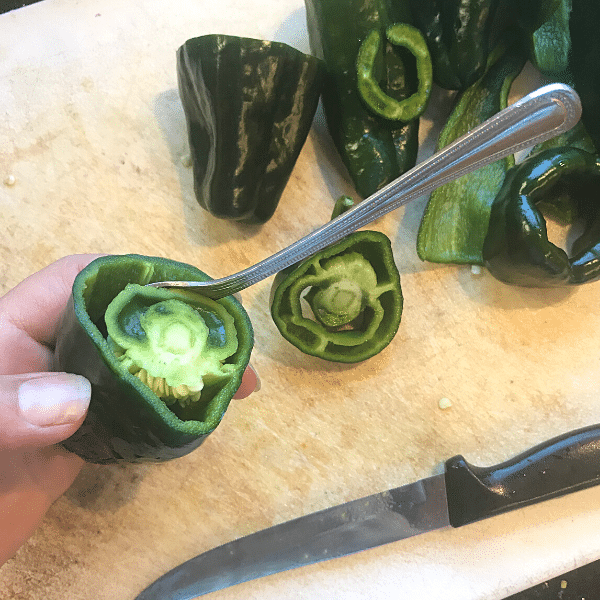 Step 2
Use a small spoon to scoop out the core, scraping against the insides of the pepper.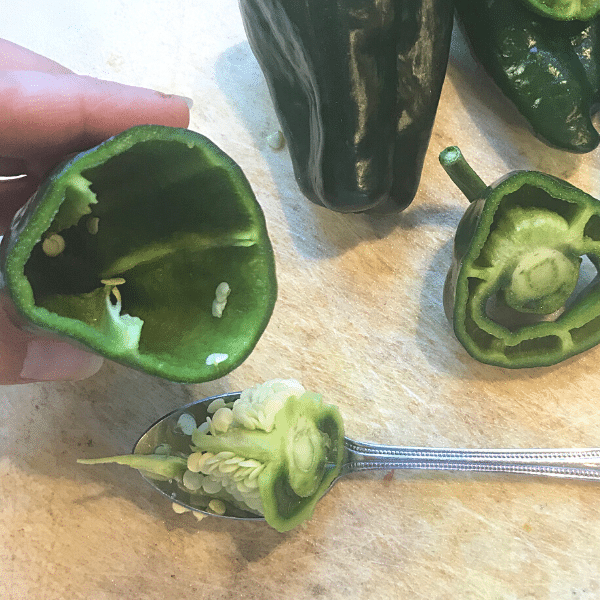 Step 3
If necessary, use the spoon to scrape again and remove membranes and any remaining seeds.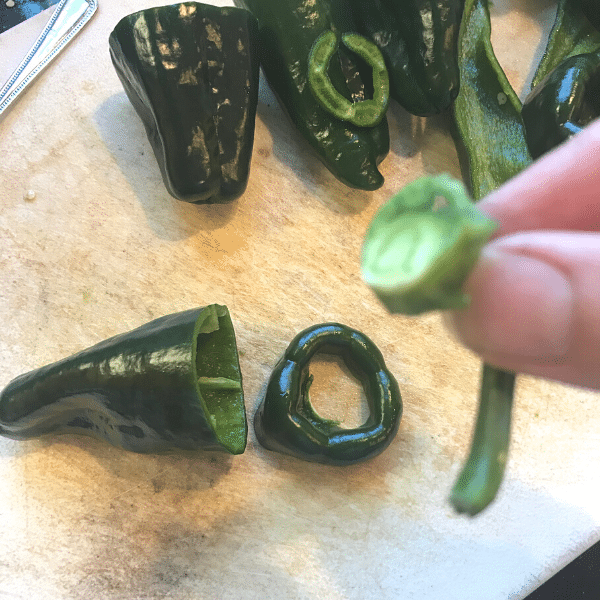 Step 4
Separate the stem from the "shoulders".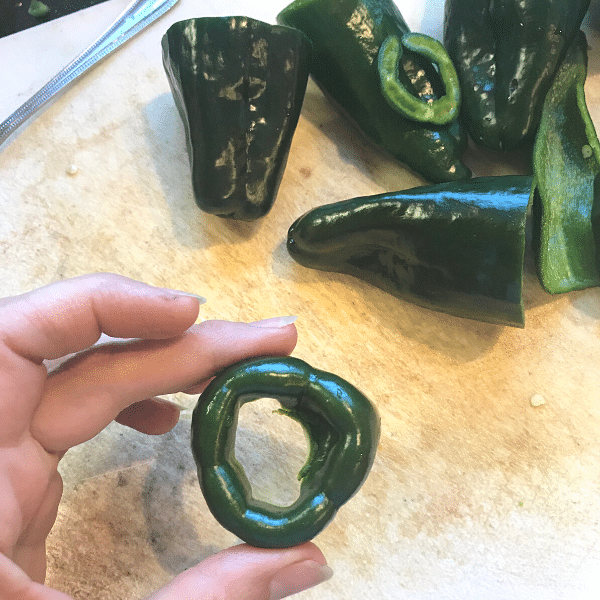 Step 5
Chop both parts of the pepper: the main body and the shoulders, and proceed with your pepper purposes!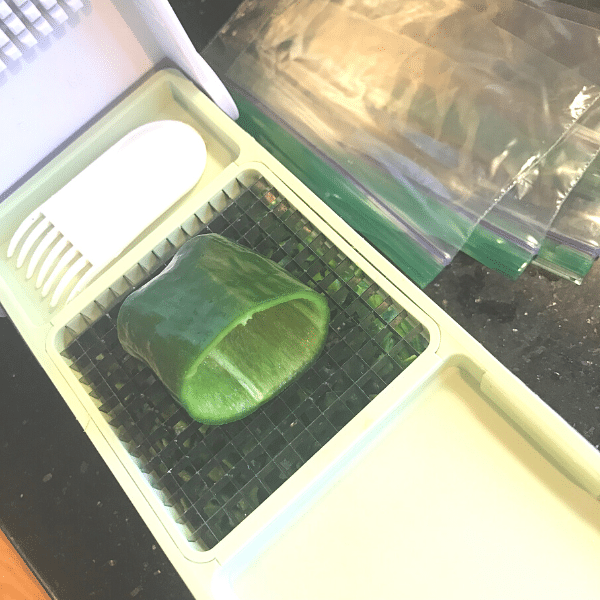 Bonus: freezing process
I like to chop and freeze most of my homegrown peppers for future use. We love poblanos in my Shortcut Pork Carnitas, and being able to grab already-diced peppers directly from the freezer makes prep time a snap.
This is my favorite chopper: it cuts uniform pieces in small or medium sizes and works super quickly. (Pictured here: small blade size.) After deseeding, I can chop the entire pepper in two chops: one for the main pepper and one for the shoulder piece. For longer peppers, it's sometimes necessary to cut the main body into two sections before using the chopper.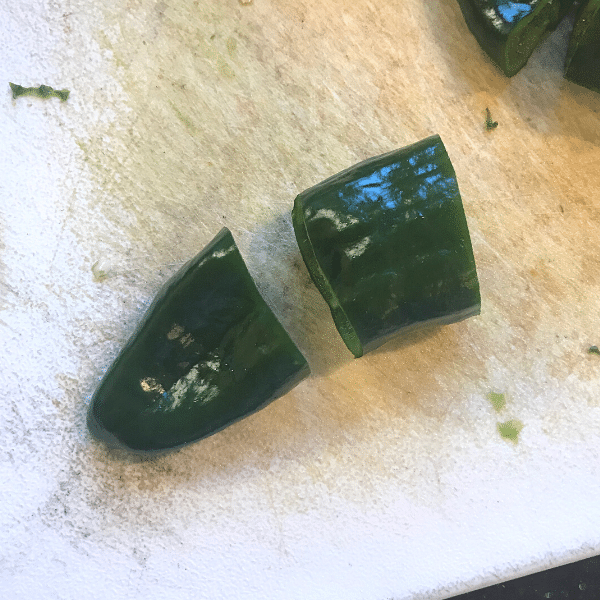 My freezing process involves snack size plastic bags and a quart size freezer bag. See steps 4 and 5 here: How to Freeze Zucchini in 5 Easy Steps.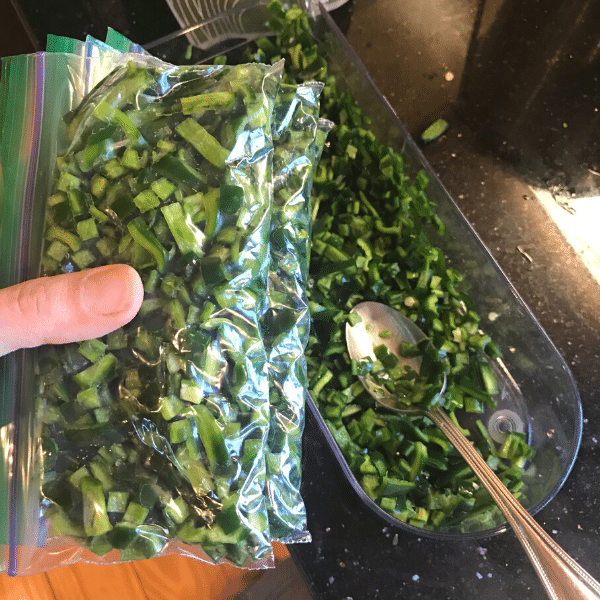 Now that I've discovered the easiest way to deseed a pepper, I'm able to get my peppers from the garden to the freezer in record time.
Do you grow peppers? What's your favorite way to deseed peppers?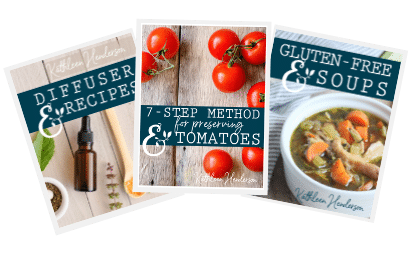 Sign up NOW for my best tips delivered weekly to your inbox!
You'll also get instant access to my library of free ebooks and resources.