How to Put Meal Planning on Autopilot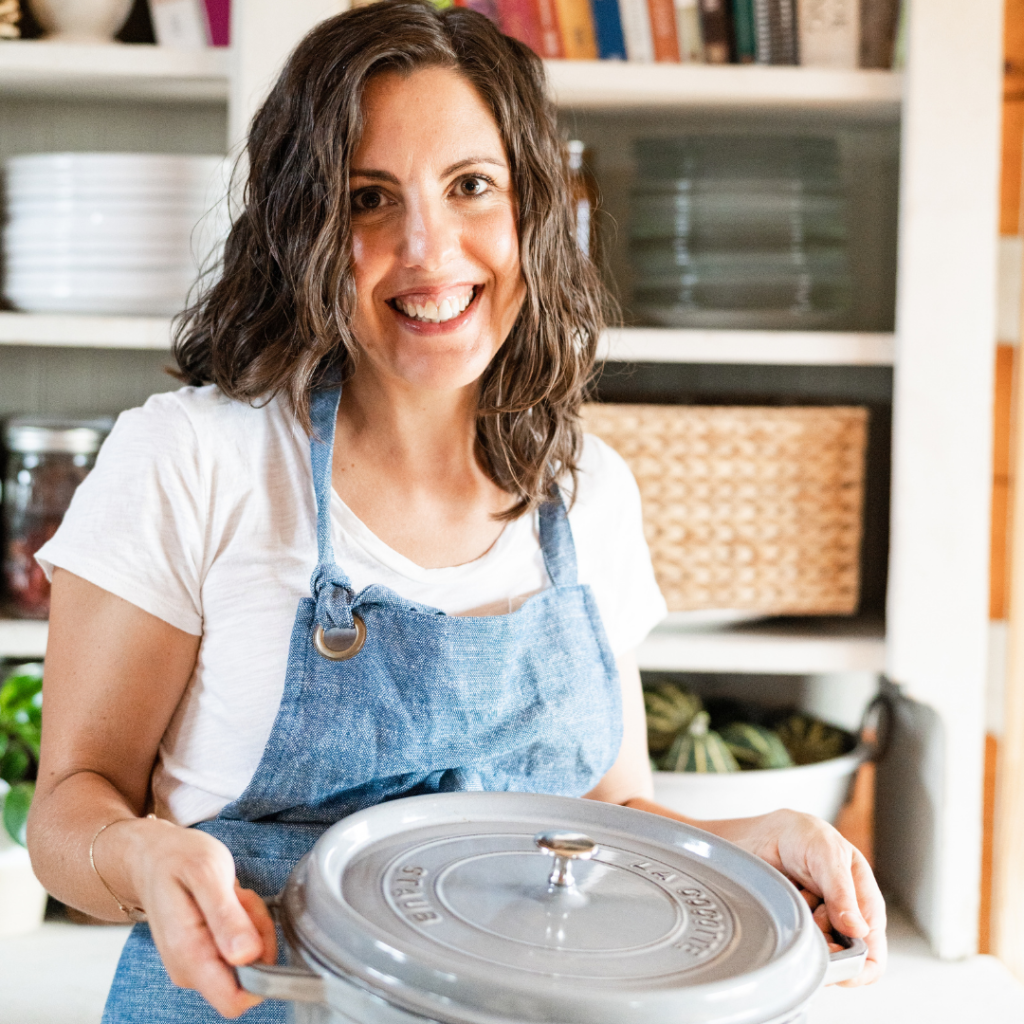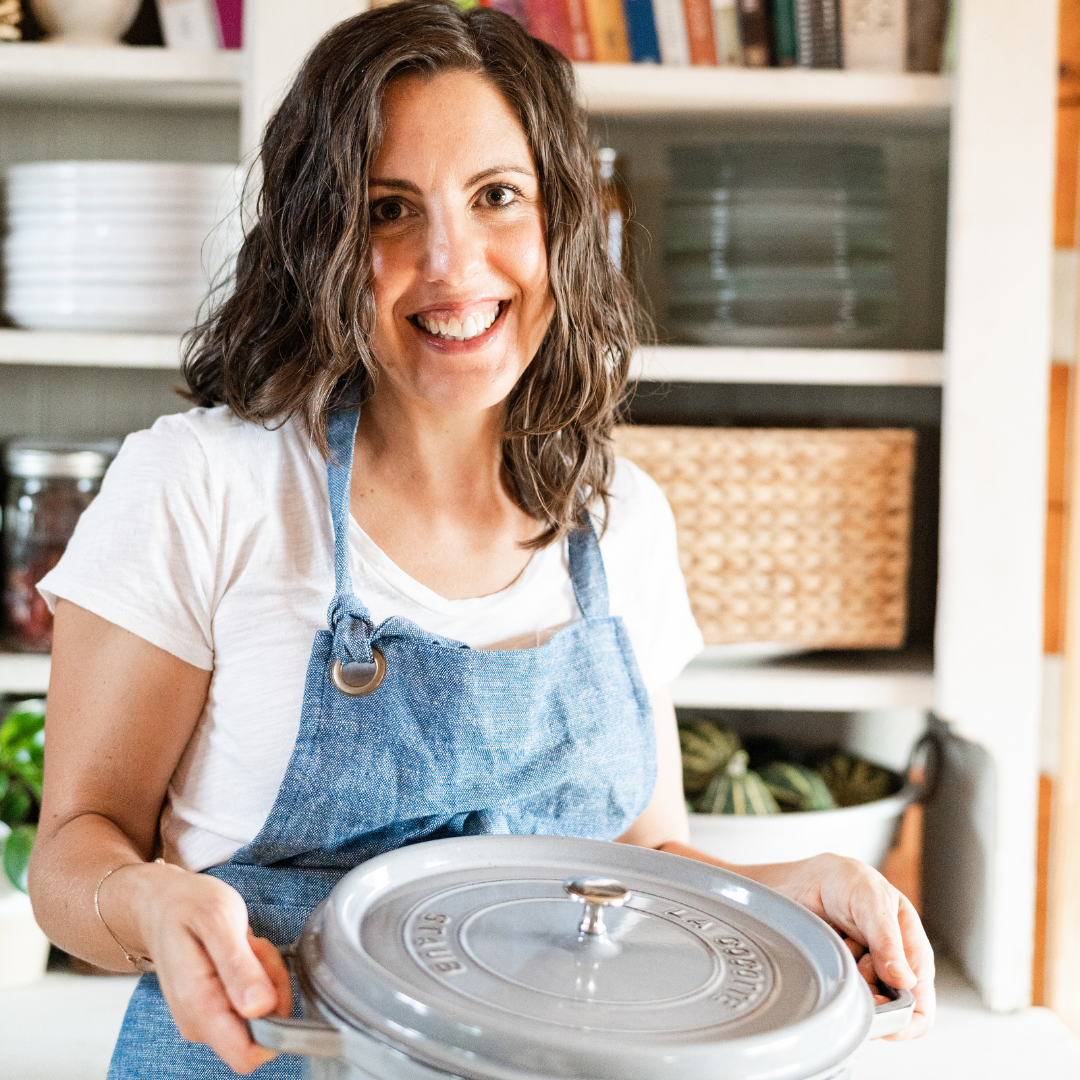 Wouldn't you love to put meal planning on autopilot?
I get it: meal planning is one of those tasks that sounds good in theory, but can be hard to execute in real life.
Without a plan, dinner is haphazard.
Without a meal plan, here's what tends to happen:
4 pm panic attack
dinner is served late
take out food is ordered
breakfast for dinner, again
everyone fends for themselves
smoothies for dinner
…and sometimes all of the above!
Don't get me wrong, there's nothing wrong with serving breakfast for dinner or ordering healthy takeout food once in a while. However, if this lineup sounds all too familiar, it's time to break the cycle.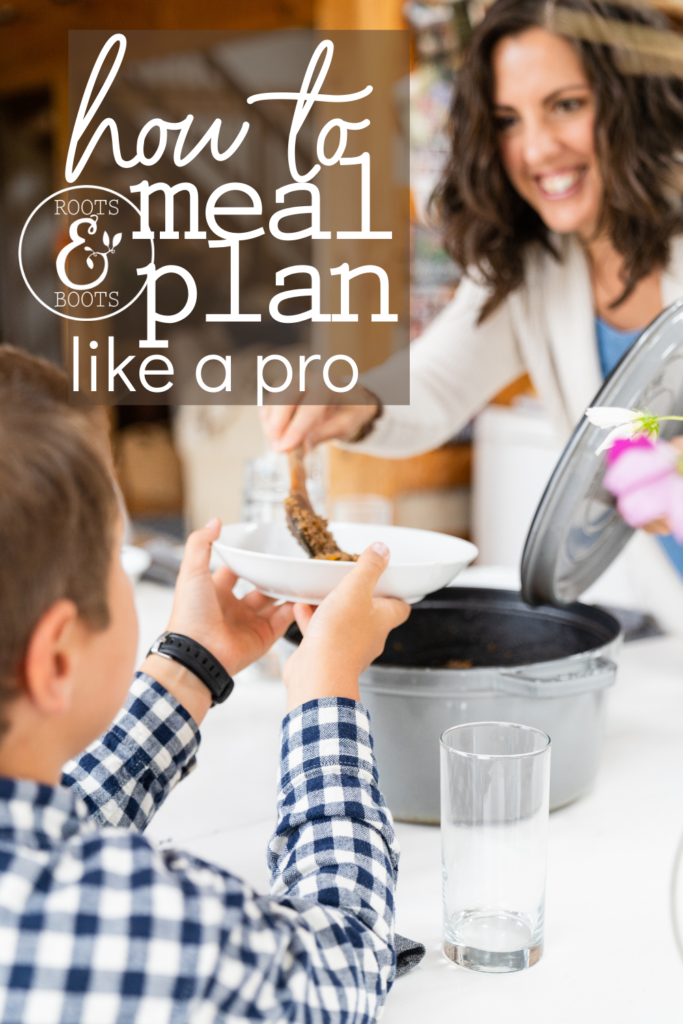 Without a plan, shopping is inefficient.
What's more, when there's no meal plan to guide my shopping, I tend to make too many trips to the grocery store and over-spend on unnecessary items.
On the other hand, a meal plan streamlines my time in the kitchen and at the grocery store. Having a plan means I can prevent those 4 pm moments of panic.
A meal helps me to save:
Money: I buy only what I need and then use it up.
Time: My time is purposeful at the grocery store and efficient in the kitchen.
Hassle: No more stressing over what to serve for dinner (or breakfast or lunch).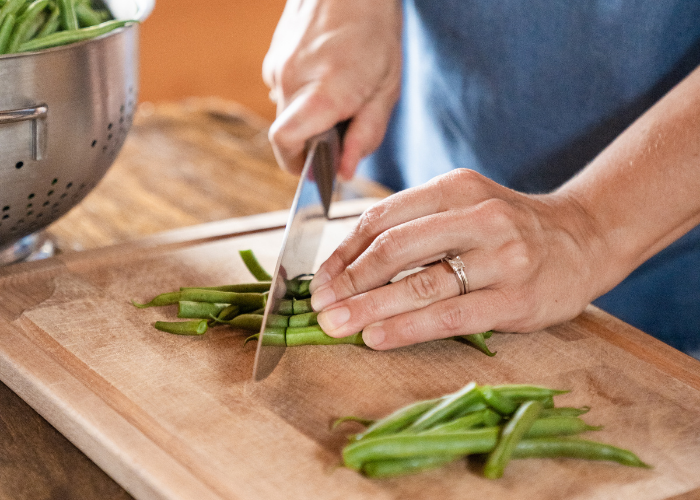 Without a plan, meals are less healthy.
And finally, operating from a meal plan tends to translate into healthier meals for my family.
Instead of last-minute restaurant food or hastily thrown together odds and ends from the fridge, I can plan to serve nourishing meals.
How to put meal planning on autopilot.
If you're ready to get serious about serving your family nutritious, real-food meals, but you're not sure where to start, I've got just the thing for you.
I want to help you put meal planning on autopilot.
My brand new Real Food Family Meal Plan helps you do all this:
Feed your family delicious meals, with all the planning already taken care of, by a Natural Living Mentor, who uses this exact meal plan for her family of 5.
Serve the highest quality real food, with the stress completely minimized.
Spend more time at the family table and less time making long shopping lists every week.
Join an expert in her kitchen and learn how to, once and for all, eliminate the overwhelm that you feel in the kitchen.
Stop throwing away wasted food that you forgot about in the recesses of your refrigerator.
Streamline your time with professional food prep tips.
Forget that feeling of panic at 4 p.m. when you realize you haven't thought about tonight's dinner plans.
Prevent kitchen burnout and stay on track with your whole-food goals.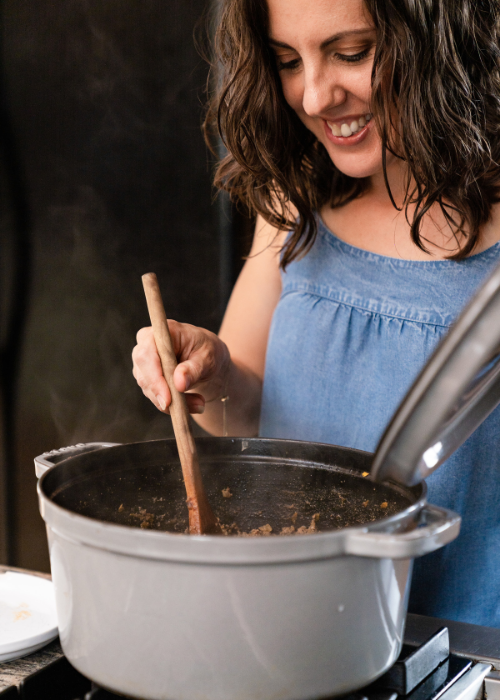 Join me in my kitchen.
My Real Food Family Meal Plan includes 11 videos that will bring you into my kitchen to walk step-by-step through preparing simple one-pot meals, homemade staples, crockpot tips, and an in-depth tutorial on cooking a whole chicken (including how to make and store not one but two batches of nourishing, homemade bone broth).
Plus, there are 32 bonus videos where we'll be elbow-to-elbow as I empty my kitchen cabinets and pantry, discussing all the things I wish I'd known years ago.
I'll explain which tools are invaluable in my kitchen and why, offer simple tips that make a world of difference with whole food meal prep, discuss how to stock a real food pantry, and share nutritious store-bought alternatives.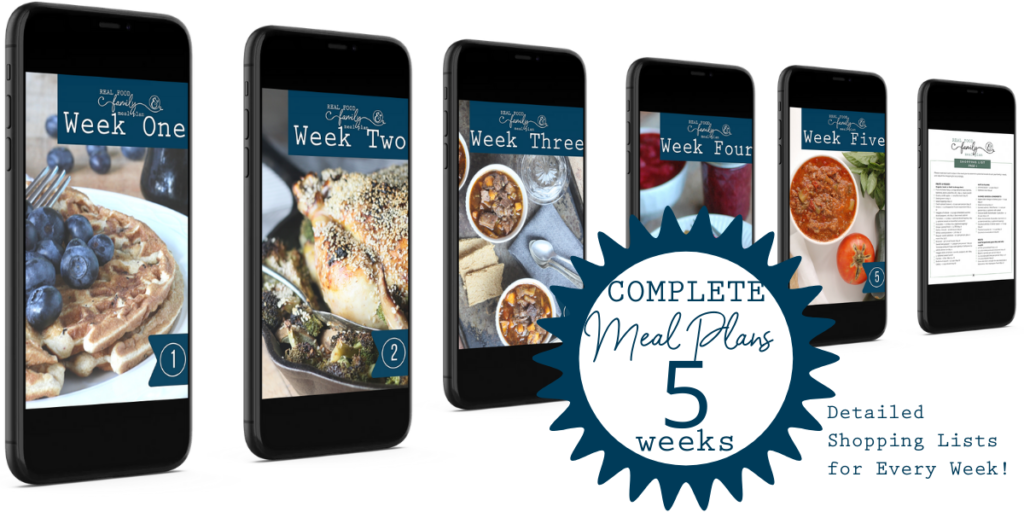 Put your meal planning on autopilot today!
What's included in my Real Food Family Meal Plan:
A detailed 5-week meal plan

Weekly shopping lists

Multiple bonus recipes

11 instructional videos

30+ bonus videos

Blank digital shopping list

$250+ in real-food offers

Cast iron cleaning tutorial

Helpful kitchen hacks

10 gluten-free dessert recipes

14 foods that should be in every kitchen

115 diffuser recipes to detox your home

3 simple steps for a healthier pantry

14 valuable tips for eating out healthy

How to get your family to help in the kitchen
I've really poured myself into this Real Food Family Meal Plan, in order to create the resource I wish I'd had at the beginning of my own real food journey.
I can't wait for you to jump in, and put your meal planning on autopilot!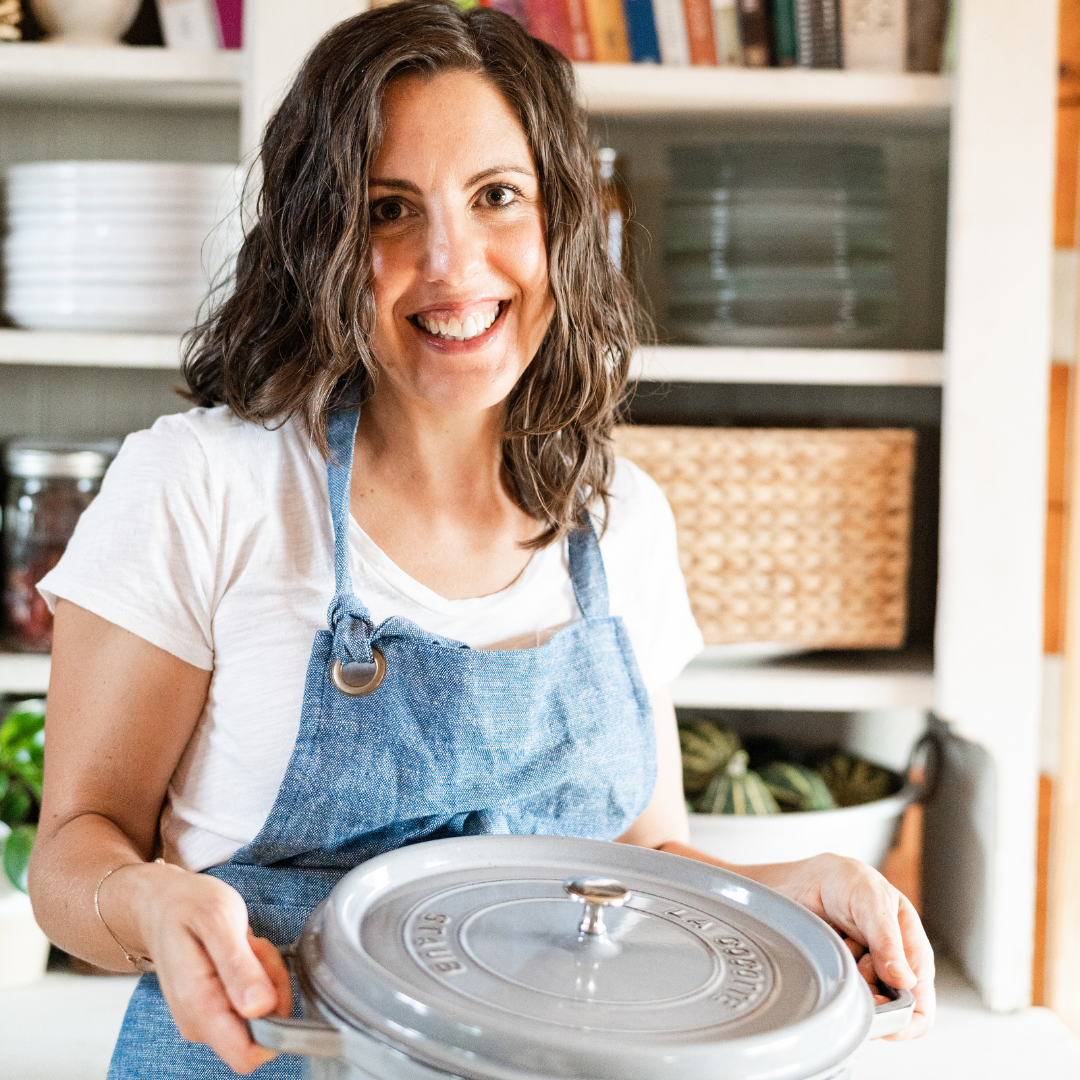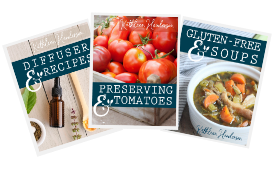 Sign up NOW for my best tips delivered weekly to your inbox!
You'll also get instant access to my library of free ebooks and resources.