Join the Seasonal Club.  Ditch the processed life! Learn to grow, source, preserve, and prepare real foods ALL YEAR LONG!  LEARN MORE >>
Join the Seasonal Club.
Ditch the processed life! Learn to grow, source, preserve, and prepare real foods ALL YEAR LONG!  LEARN MORE >>
4 Meaningful Ways to Celebrate Advent with Kids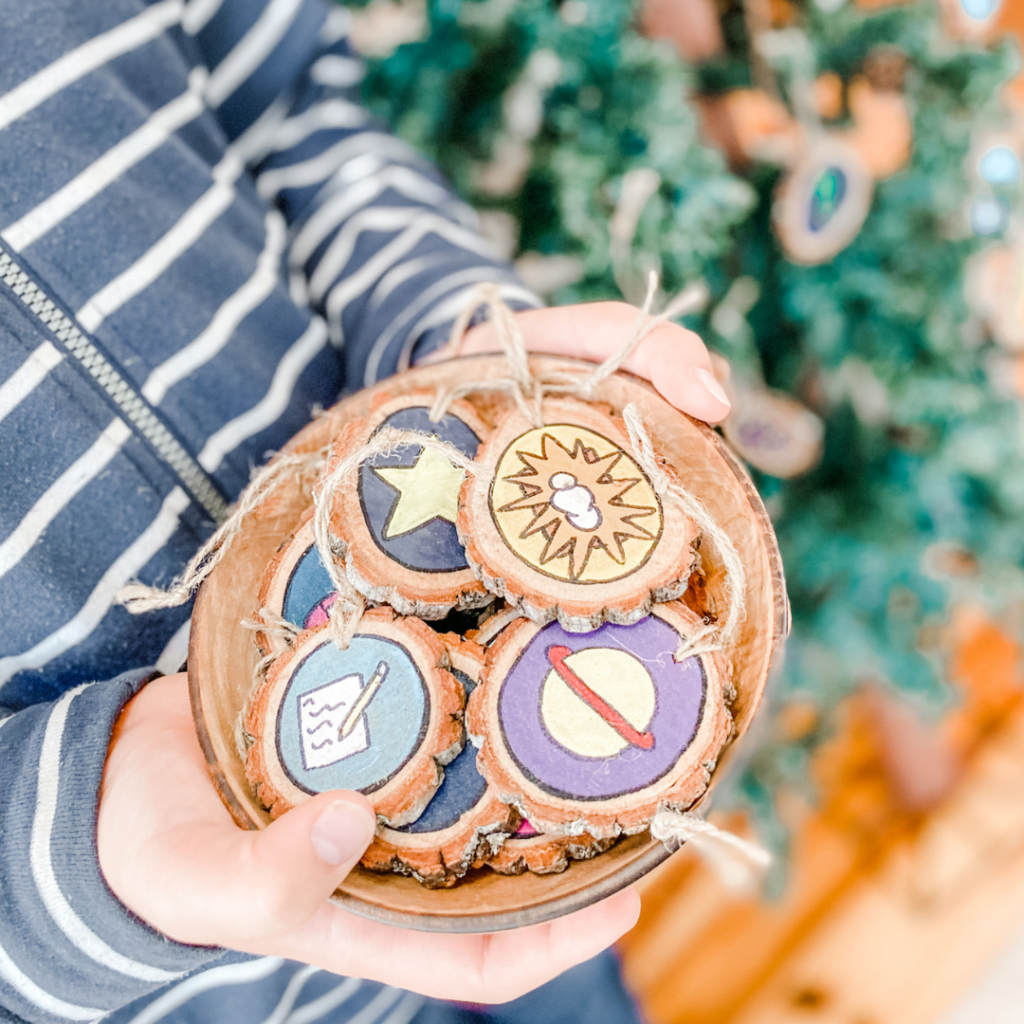 This post may contain affiliate links, which means I make a small commission at no extra cost to you.
See my full disclosure here.
I don't know about you, but at my house it feels so easy to get sucked into the busyness and commercialism of the Christmas season. Over the years, I've learned that one way to actively combat Christmas chaos is by finding meaningful ways to celebrate Advent with kids.
I'm teaming up with a few other gals to share our ideas for celebrating Advent. Scroll to the bottom of this post for links to their ideas!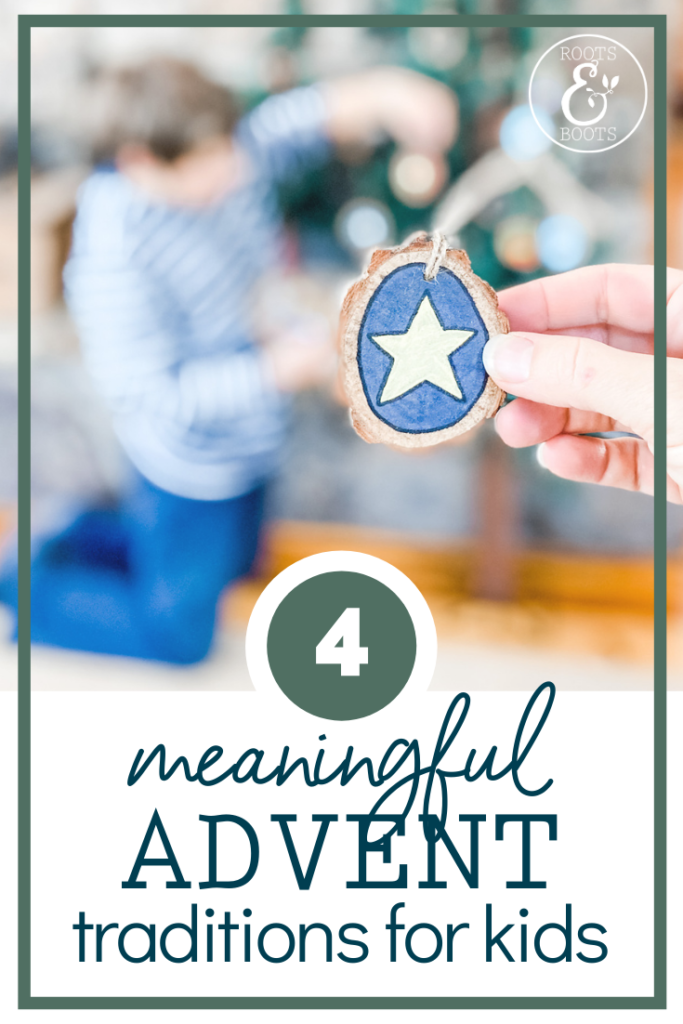 Advent is different from Christmas. Christmas is a one-day event, while Advent is a season of expectation.
In our modern society, we tend to view Christmas as a time to give and receive gifts. What I love about Advent is that it takes the focus off ourselves and places it on the One who truly deserves the spotlight.
Whether you celebrate Advent daily or weekly during the month leading up to December 5th, each time is a chance to pause and experience a sense of waiting. Waiting for the long expected Messiah.
So as we head into the Christmas season this year, maybe your family–like mine–will find it helpful to focus on Advent. If you're ready to jump in, here are four simple yet meaningful ways to celebrate Advent with kids.
Calendar
Jesse tree
Candles
Stories
Let's take a closer look at each of these Advent traditions.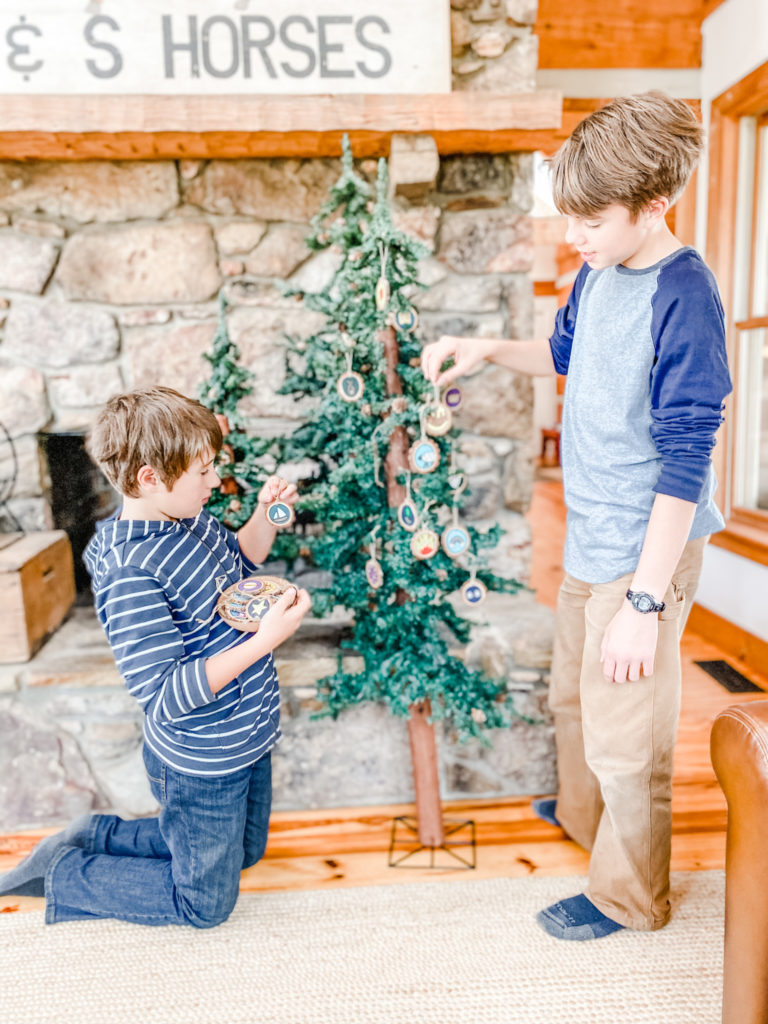 4 Meaningful Ways to Celebrate Advent with Kids
1. Advent calendar
An Advent calendar is a simple way to walk through key Scriptures in the days leading up to Christmas. All the work is already done for you: each flap on the calendar opens to that day's verse.
So many stores and online retailers carry Advent calendars that it's easy to find one that appeals to your aesthetic. And kids sure do love opening the flaps of the Advent calendar!
Pro tip: if you have more than one kid, determine ahead of time a system for who opens which flaps. Or maybe the youngest opens the flaps and the older kids take turns reading the verses.
If an open-the-flap calendar isn't your style, you might like to try a beautiful set of Advent scripture cards instead.
2. Jesse tree
A Jesse tree is a special way to observe the Advent season. Each day, usually beginning on December 1st, there is one ornament to hang on the Jesse tree. Similar to the Advent calendar, each ornament has a corresponding Bible reading.
Families with younger kids may want to read from a story Bible. In fact, our set of ornaments is designed to coordinate with this story Bible.
Our daily Jesse tree tradition has become a cherished part of my family's December activities. It really helps us keep a proper focus and experience a sense of expectation in the days leading up to Christmas.
My kids love this tradition, and I wrote all about it here: How to start a Jesse tree Advent tradition.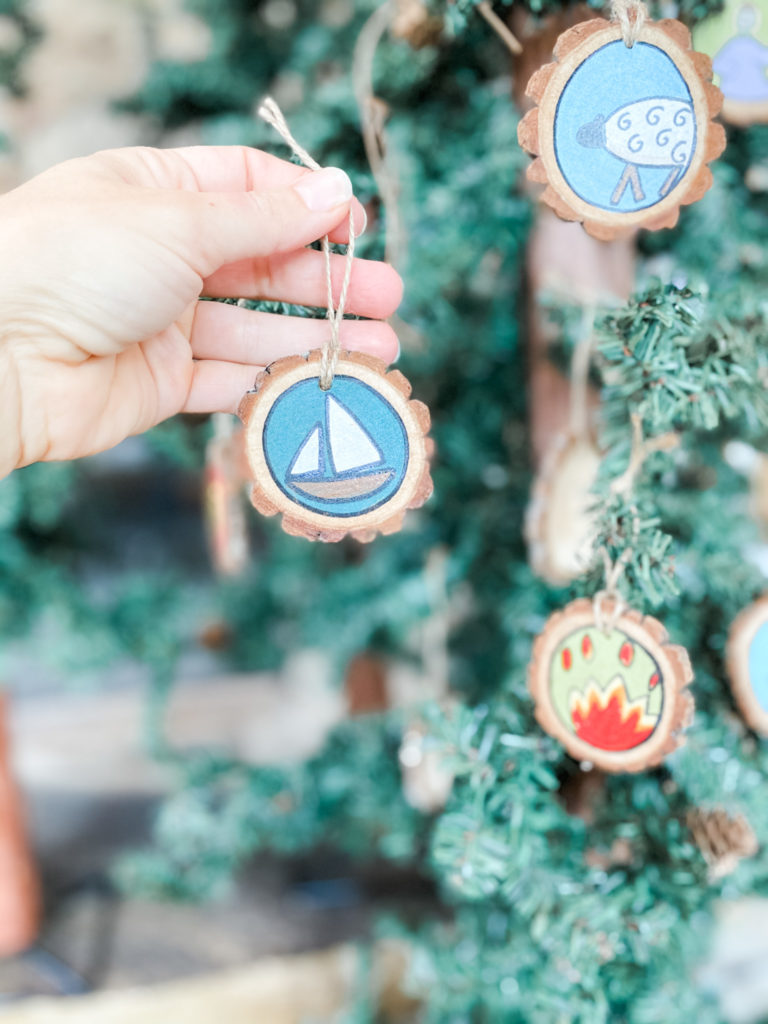 3. Advent candles
I love the simplicity of lighting a candle each Sunday in the four weeks leading up to Christmas. If a daily calendar or Jesse tree reading feels like too much, then Advent candles might be just the thing for your family!
This is a tradition we've attempted to add to our Advent celebrations, with spotty success. Maybe this will be our year!
Advent candles are often arranged in an Advent wreath, and sometimes the candles are colored purple, pink, and blue. However, all that's really necessary for using Advent candles is candles. I personally prefer white candles.
>>I challenged myself to create a homemade Advent wreath from foraged greens and it actually turned out well!
Advent candles alone, however, do not an Advent celebration make. You'll want to pair your candle lighting with a reading.
A few examples:
4. Advent stories or study
Depending on the ages of your kids, you might like to weave stories or even a simple study into your Advent celebrations.
Taking the time to pose questions and discuss the meaning of Advent can deepen the experience, especially for older kids.
Here are a few free, downloadable stories and studies:
I hope these ideas help you find meaningful ways to celebrate Advent with kids! May we–and our children–hold on to the true meaning behind the Christmas season.
Does your family celebrate Advent? What are your favorite ways to celebrate Advent with kids?
Remember those friends I told you about? Here they are with some amazing Advent inspiration for you! Click on a photo or blog name to see what they have shared. I just know you are going to be inspired!
the Gal Down the Road // The Little by Little Home // The Homemaking Momma
Twelve on Main // Roots and Boots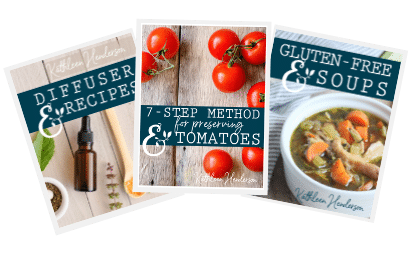 Sign up NOW for my best tips delivered weekly to your inbox!
You'll also get instant access to my library of free ebooks and resources.