How to Find the Best Pesticide-Free Tea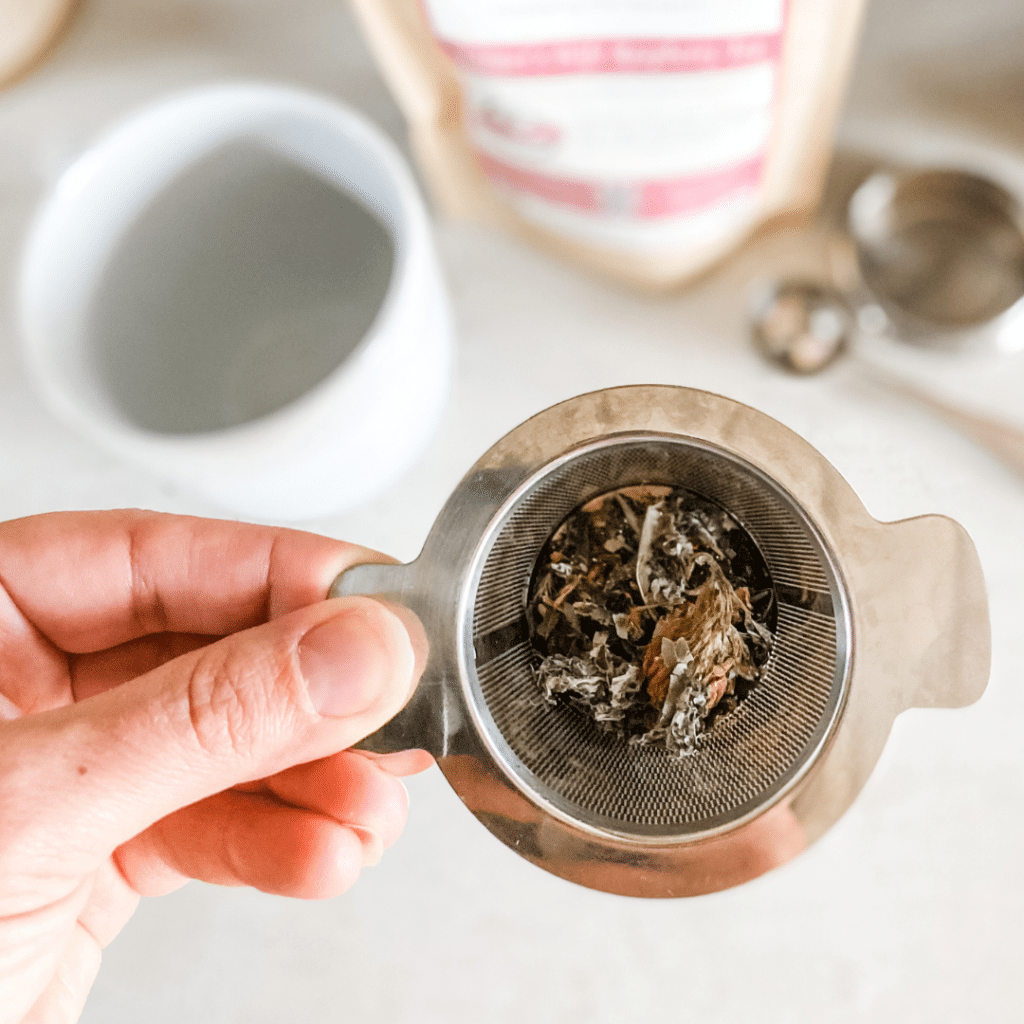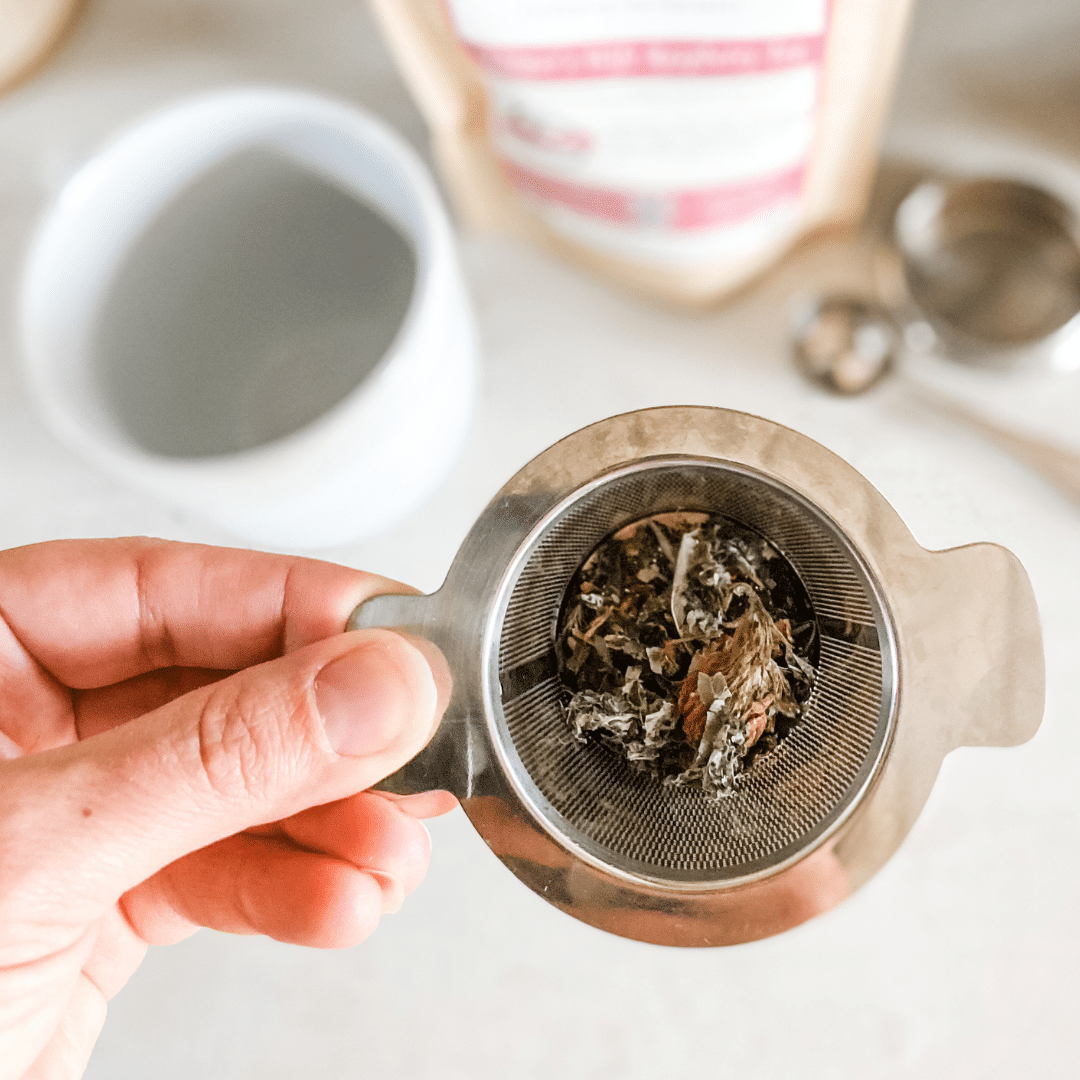 This post may contain affiliate links, which means I make a small commission at no extra cost to you.
See my full disclosure here.
Wondering how to find the best pesticide-free tea? Let's dive in! I can't wait to share the scoop on my favorite brands and sources of clean, healthy teas.
The word "tea" actually comes from the name of a specific evergreen shrub native to China and East Asia. However, we now use "tea" to refer to any beverage prepared by pouring hot water over leaves or other plant parts.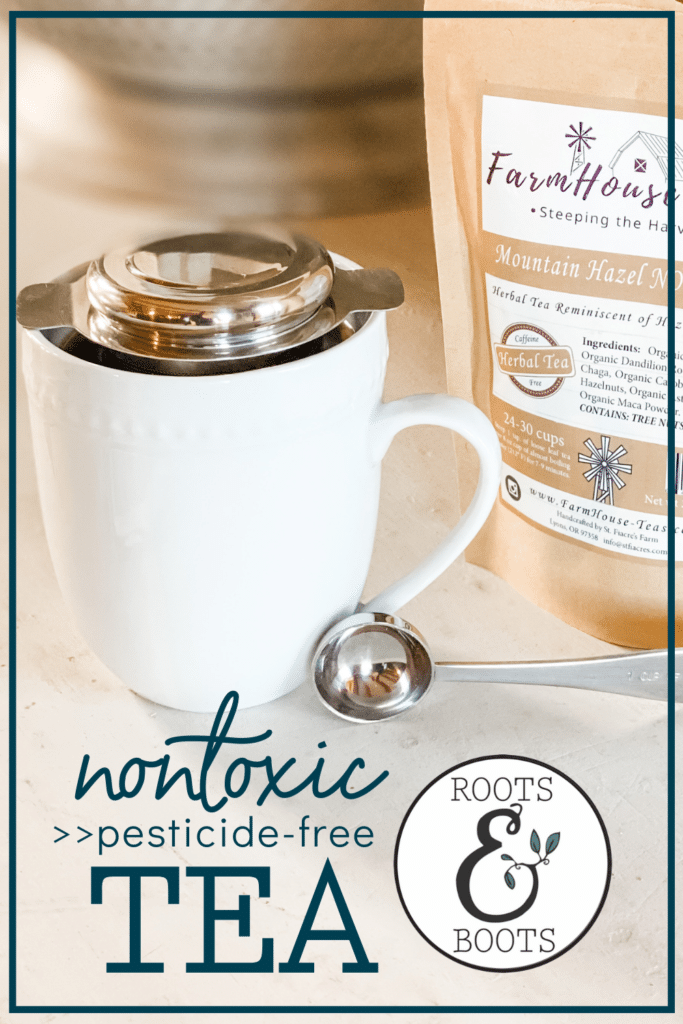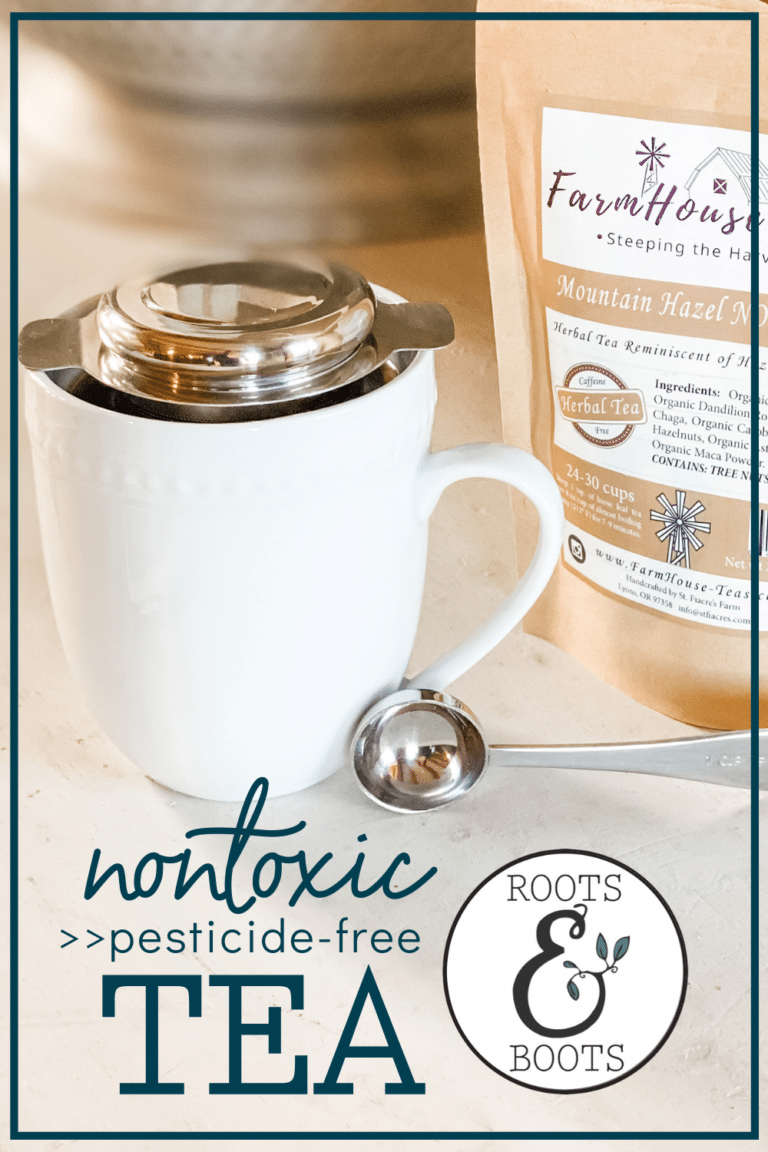 What's in your cup?
And unfortunately, the leaves and plant parts included in many brands of tea on the market today have been sprayed with pesticides. This fact is somewhat controversial, as the original blog post making big claims of pesticides in many major tea brands was accused of exaggeration and even falsification.
However, multiple studies have shown the presence of pesticides in major tea brands. Quibbling over "safe" and "unsafe" amounts seems silly to me. And on top of potential toxins in the tea itself, tea bags can also contain GMOs and even plastics. Yikes!
I'd rather avoid any possibility of toxins in my tea by choosing pesticide-free brands; small, handcrafted tea blends; or even by mixing my own teas from organic ingredients. So if you're looking for safe, trustworthy tea options, here are a few to consider…
Best Pesticide-Free Tea
1. Organic tea bags
My very favorite brand of bagged wellness teas uses ingredients that are 99.6% certified organic and 100% non-GMO project verified. Additionally, they use compostable, non-GMO tea bags.
I love that this brand seeks out certified organic plants or plants organically growing in the wild and partners with a global community of indigenous suppliers and cultivators. Avoiding synthetic chemicals, pollutants, and pesticides is one of their top priorities.
Here are a few of the varieties I like to keep on hand at my house:

2. Handcrafted loose leaf tea
Only recently have I been turned on to the loveliness of loose leaf tea. I'm not sure why, but I felt a little intimidated by the whole affair. Turns out, it's pretty simple. Plus, the flavor is amazing!
I'm a HUGE fan of this small business, woman-owned loose leaf tea company. In fact, I love it so much that CeAnne, the spunky owner extraordinaire, set up a dedicated page for my Roots & Boots favorite flavors.
Special note: her herbal coffee teas are amazing! I avoid regular coffee because caffeine doesn't mix well with my thyroid issues. Enter CeAnne's delicious blend of Organic Chicory Root, Organic Dandelion Root, Organic Carob, and Organic Maple & Vanilla Extracts. Yum!
Good news: CeAnne is offering a special discount to my followers: get 10% off your order of any of my favorite teas! Just use this link to order one of my favorites, and then enter this code at checkout: ROOTS&BOOTS.
I love how CeAnne sources organic herbs, or herbs that are grown with organic practices even though they may not have the "certified organic" stamp. She prioritizes high-quality, locally grown ingredients, and has even grown many ingredients on her own farm. This is hands down the best pesticide-free tea I have found!
I can't wait for you to try these delicious, hand-blended teas!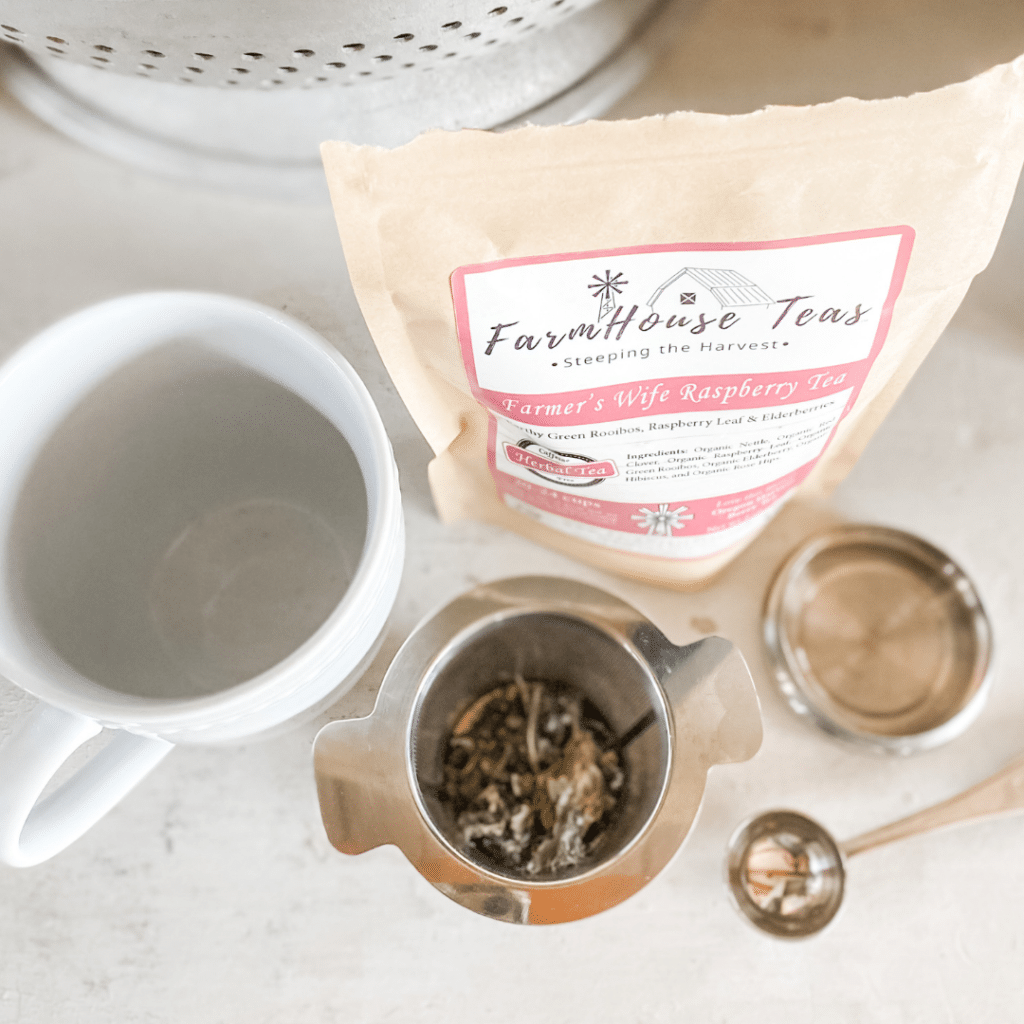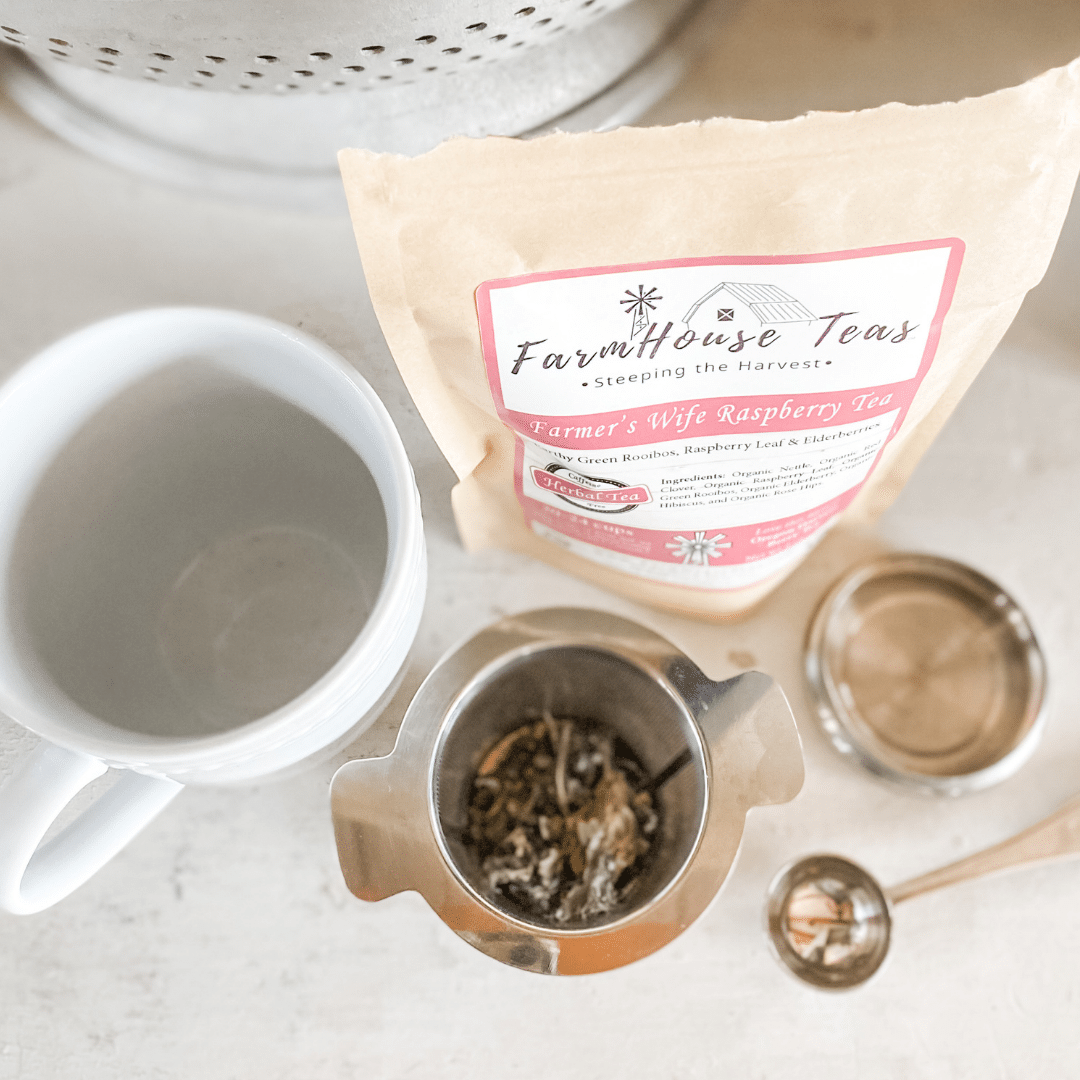 3. DIY blends
Another way to achieve the best pesticide-free tea is to blend it yourself! I've only dabbled a bit in the art of tea blending, but it's so fascinating to me and it's something I'd love to do more of in the future.
Instructions:
My friend CeAnne offers a free 6-day workshop on blending your own teas, as well a fantastic Medicinal Tea in Small Spaces course. Or you might consider her DIY Medicinal Teas Ebook.
Sources:
Here's where to find clean, organic ingredients for your hand blended teas.
Pro tips for drinking the best pesticide-free tea
Just to recap, here are 4 tips for steering clear of pesticides and other toxins in your tea:
Blend your own organic ingredients.
Buy loose leaf tea from a reputable source.
Choose high-quality, organic bagged teas from a trustworthy brand that reports all ingredients, sources, and harvesting practices.
Skip tea when dining out, or bring your own along and just ask for hot water. Most restaurants carry offending brands of tea.
What's your favorite way to enjoy the best pesticide-free tea? Have you ever tried blending your own teas?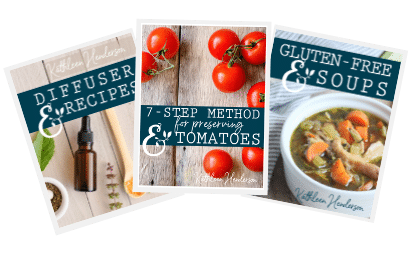 Sign up NOW for my best tips delivered weekly to your inbox!
You'll also get instant access to my library of free ebooks and resources.