5 Easy Ways to Get Kids to Eat Salad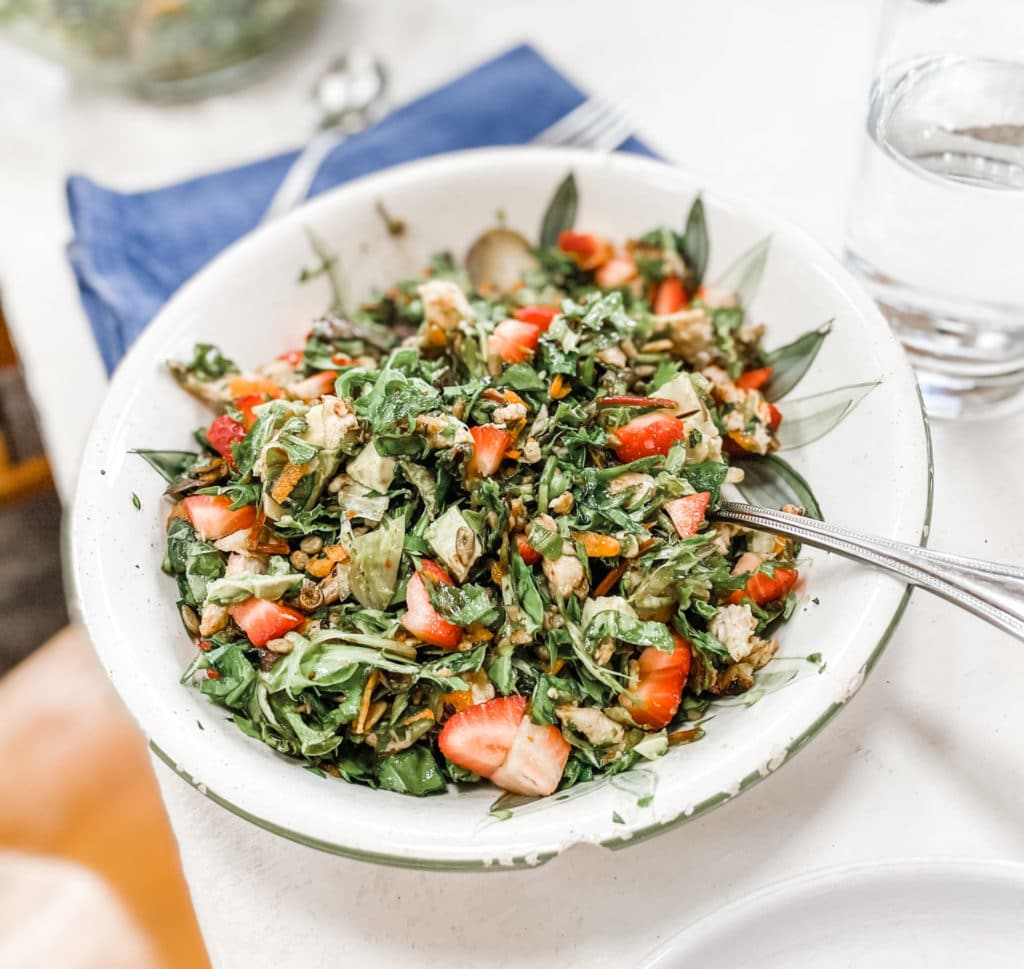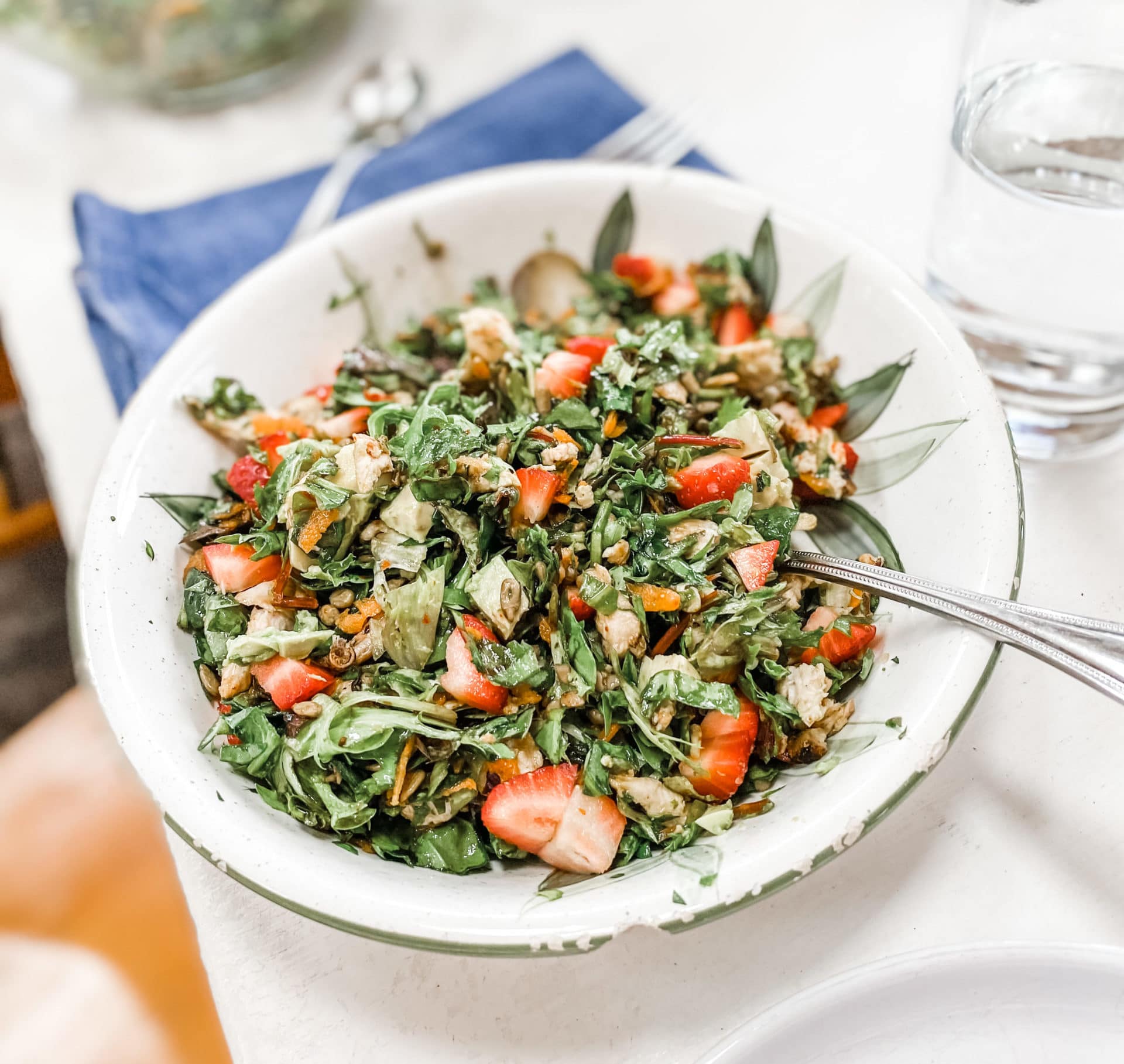 Simplify your dinner prep with tasty, nourishing soups!  My short, practical ebook is filled with my family's favorite one-pot, gluten-free, real-food soup recipes.
Get your copy of Nourishing Soups today!
This post may contain affiliate links, which means I make a small commission at no extra cost to you.
See my full disclosure here.
Recently I shared on Instagram that my family isn't crazy about salad, and one child in particular refuses to eat it. However, I was pretty sure there are ways to get kids to eat salad. So I asked for suggestions, and then jumped in with a plan.
Frankly, my family's anti-salad stance was a dagger to my lettuce-growing heart. Every year I grow lettuce. And every year, I'm basically the only one who eats it in any significant quantities.
Are you ready for the good news?
My family is now eating (and enjoying) salad! I am one happy, lettuce-growing mama.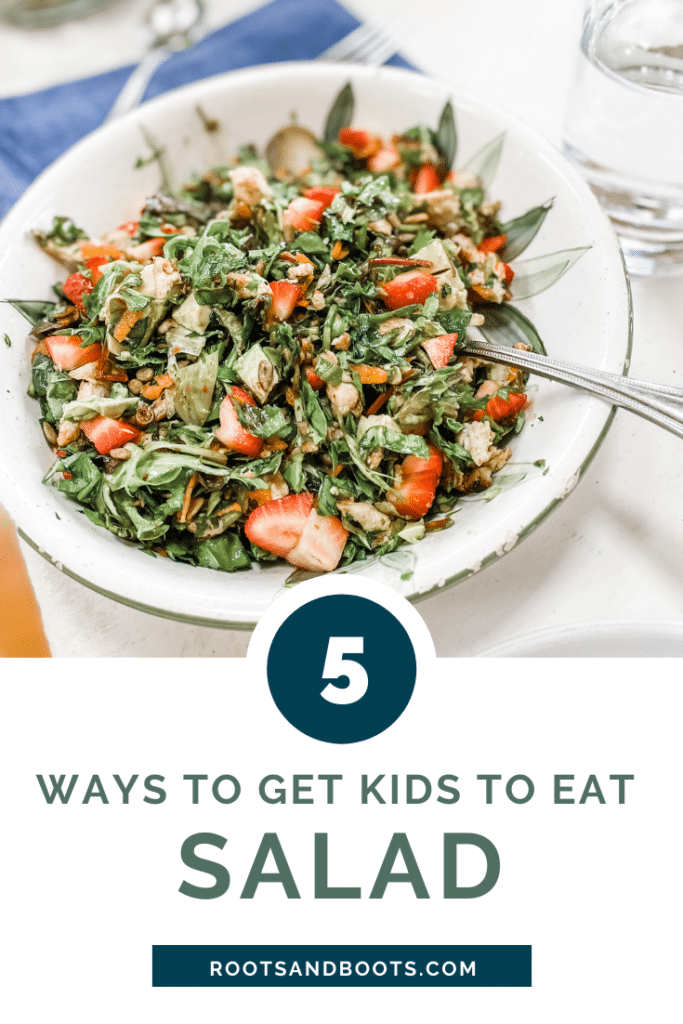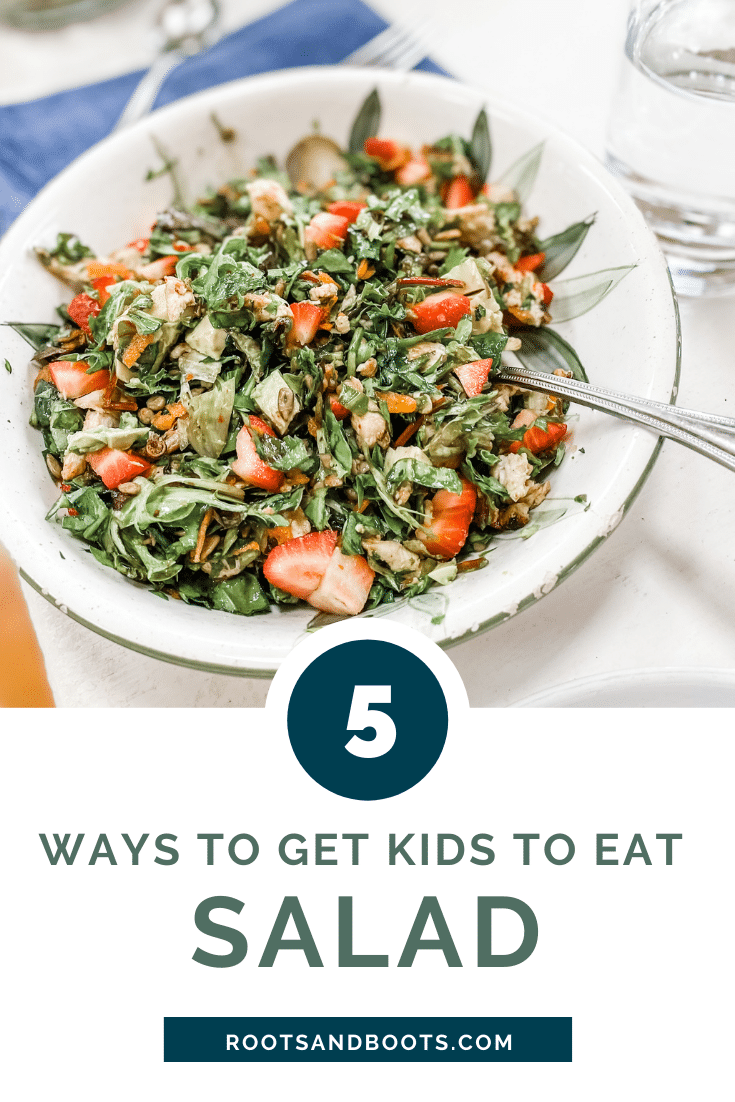 Maybe you're in a similar situation? Or maybe you could just use some ideas for spicing up your salads? If so, here are five ways to take your family's salads from ho hum to "more, please!"
PS: This also works for husbands, wink wink. And basically anyone who thinks they hate salad!
5 ways to get kids to eat salad
Listed below is my plan of attack. Although I felt incredibly determined to succeed, even I am still surprised at how well this plan worked. I hope it works just as well for you!
1. The announcement
Advance notice is key! This may seem counterintuitive, but my picky eater does not like unhappy surprises. One day I simply gave everyone a heads up that this is the year we would all learn to eat salad.
Yes, my announcement was greeted with the weeping and gnashing of teeth. However, this allowed him to air his complaints at a neutral time. This is so key!
He felt heard, and I didn't have to deal with bad attitudes in the middle of the get-dinner-on-the-table rush. When I'm hungry and racing the clock to feed everyone, I'm not in the mood for complaints about dinner.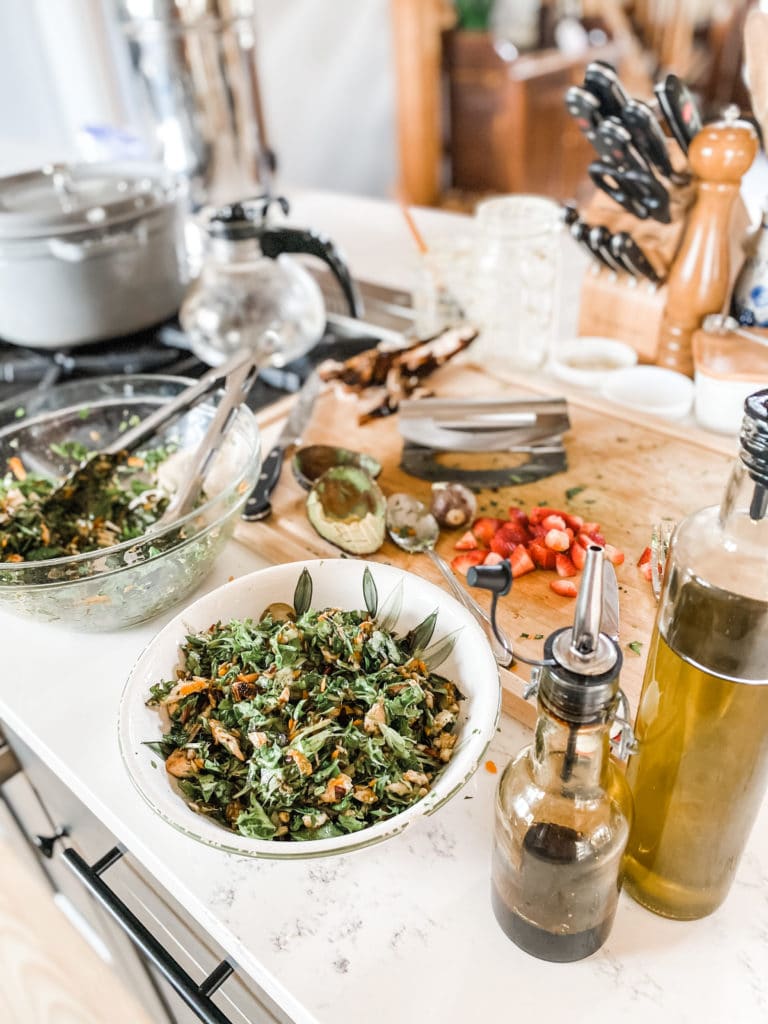 2. The side salad
To start out, I served a SMALL salad as a side, with a meal that he loves. I'm actually still doing this, and I plan to continue as long as necessary. At some point I hope to graduate to salad as an entire entrée, but we're just not there yet.
Side note: the rest of my family, who were previously quite ambivalent about salad, now request seconds. So all of us, except for the picky one, are actually eating more than a side salad. And the picky one is eating his small side salad. I am totally satisfied with this current outcome!
3. The chopper
I started using a salad chopper, which was a total game-changer. Five stars!! Highly recommend!! This is probably my number one tip to get kids to eat salad.
Chopping the entire salad into bits somehow transforms it into a magical and wonderful dish that everyone wants to eat. It's a strange but very real phenomenon.
Pro tip: I also recommend a large, shallow, wooden bowl. Mine measures a whopping 16″ in diameter by 3.5″ tall. It makes the chopping process much easier, and also doubles as a beautiful serving bowl. Plus, a wood bowl protects the blades of your salad chopper. Your salad chopper will last much longer when paired with a wooden bowl as opposed to a glass, metal, or plastic bowl.
A few options for large wooden bowls:

4. The toppings
Toppings make a big difference. Nuts + fruit or avocado + cheese seems like a winning combination. And so many random leftovers from the fridge can make perfect salad toppings!
For our debut salad, I added these toppings:
strawberries
sunflower seeds
carrots
avocado
roast beef
Please see the list below for even more salad topping ideas.
5. The dressing (or not)
I allowed my picky eater to opt out of the dressing, which is one of his big hang-ups. It's also why I added soft, wet toppings like berries and avocado.
But I've also told him that we will experiment with various homemade dressings, and he always has to try one bite.
He does not care for my usual combo of top quality olive oil and an amazing balsamic vinegar that we purchase locally. But he discovered that our homemade honey mustard dressing is tolerable.
So we'll continue to try different recipes in case we find one that he likes. But if not, I'm fine with him eating his salad dressing-free.
More salad topping ideas
The sky is the limit when it comes to salad toppings, but here are some ideas to get you started. Remember: toppings are key if you want to get kids to eat salad. Adults, too, for that matter.
Fruit:
apple
mango
pear
strawberries
blueberries
raspberries
oranges
avocado
Cheese:
goat cheese
Parmesan
cheddar
feta
Raw veggies:
cherry tomatoes
broccoli
green onion
chives
red onion
carrots
sprouts: alfalfa, broccoli, radish, etc.
Roasted veggies:
sweet potatoes
steak fries
brussels sprouts
cherry tomatoes
beets
broccoli
sweet peppers
Nuts & seeds:
I try to steer clear of raw nuts, opting to soak and dehydrate them first. We call these "crispy nuts", and it's what I use for salad toppings.
sunflower seeds
almonds
cashews
walnuts
pecans
Edible flowers:
violets
nasturtiums
calendula
dandelions
honeysuckle
bee balm

Homegrown greens
As much as possible, I use our own homegrown greens as the base of our salads. It's currently early spring and we're headed into months and months of easy access to homegrown greens, hooray!
Growing a variety of lettuces in different colors helps to keep things interesting. Plus there are so many other greens to enjoy: Swiss chard, Sorrel, Spinach, Kale, Amaranth, and more. I also love to forage for greens I didn't plant, like chickweed, purple deadnettle, and others.
More about salad greens:
The experiments continue
Honestly, I can't believe that these few simple steps were all it took to get my kids to eat salad. I should have tried all of this long ago!
And while I'm thrilled with our current level of success, I will continue to experiment with different toppings and dressings. I'm still on the hunt for that winning recipe that will launch us into the world of entrée salads.
However, I suspect that continued exposure to yummy salads will eventually lead to that next level where I can serve a hearty salad as the main course. That's my goal, and we're well on our way!
What about you: is it hard to get kids to eat salad at your house? And if your kids like to eat salad, I'd love to hear your tips!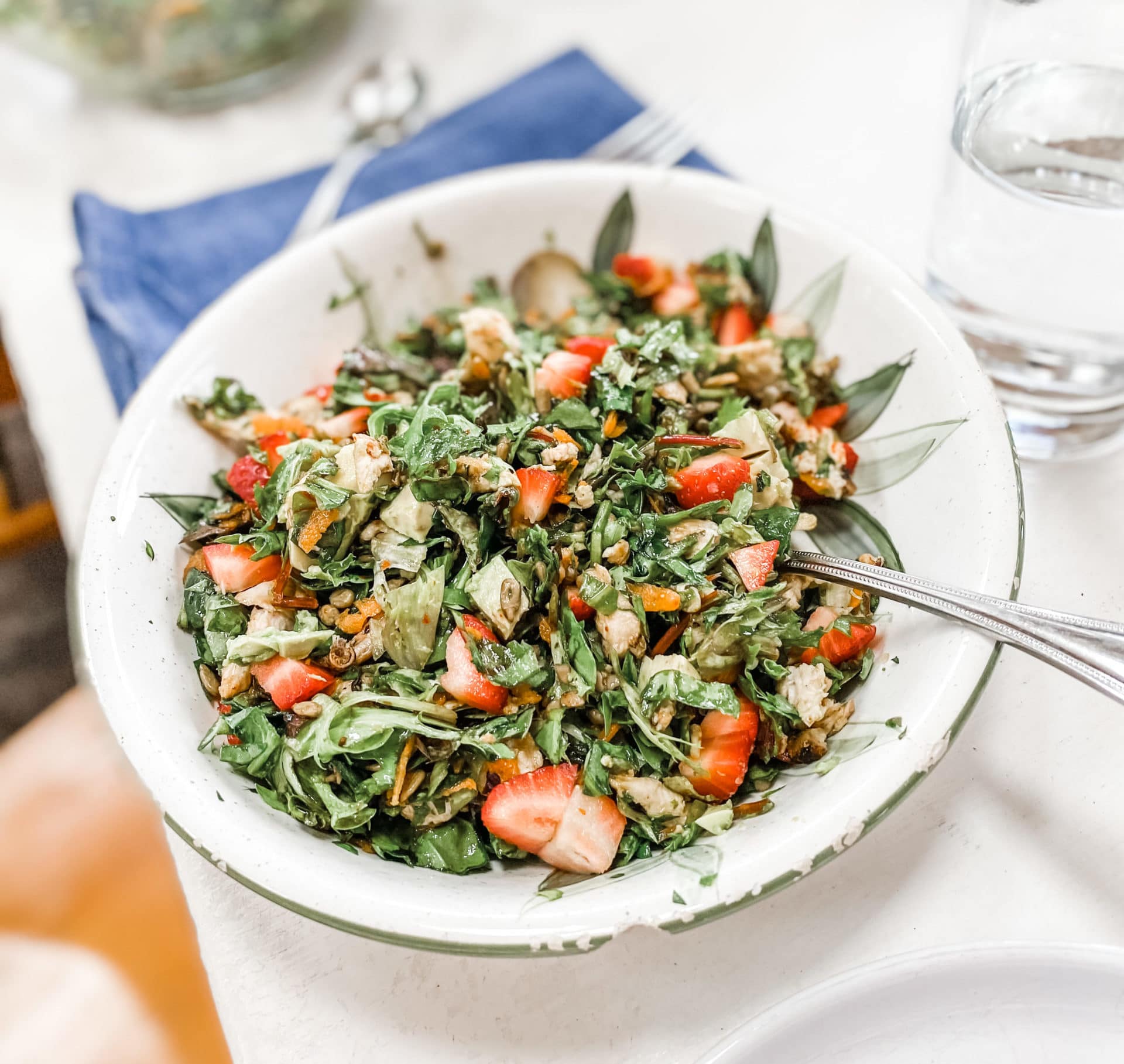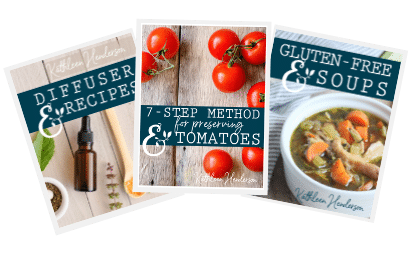 Sign up NOW for my best tips delivered weekly to your inbox!
You'll also get instant access to my library of free ebooks and resources.