Crispy Nuts: Why and How to Soak Your Nuts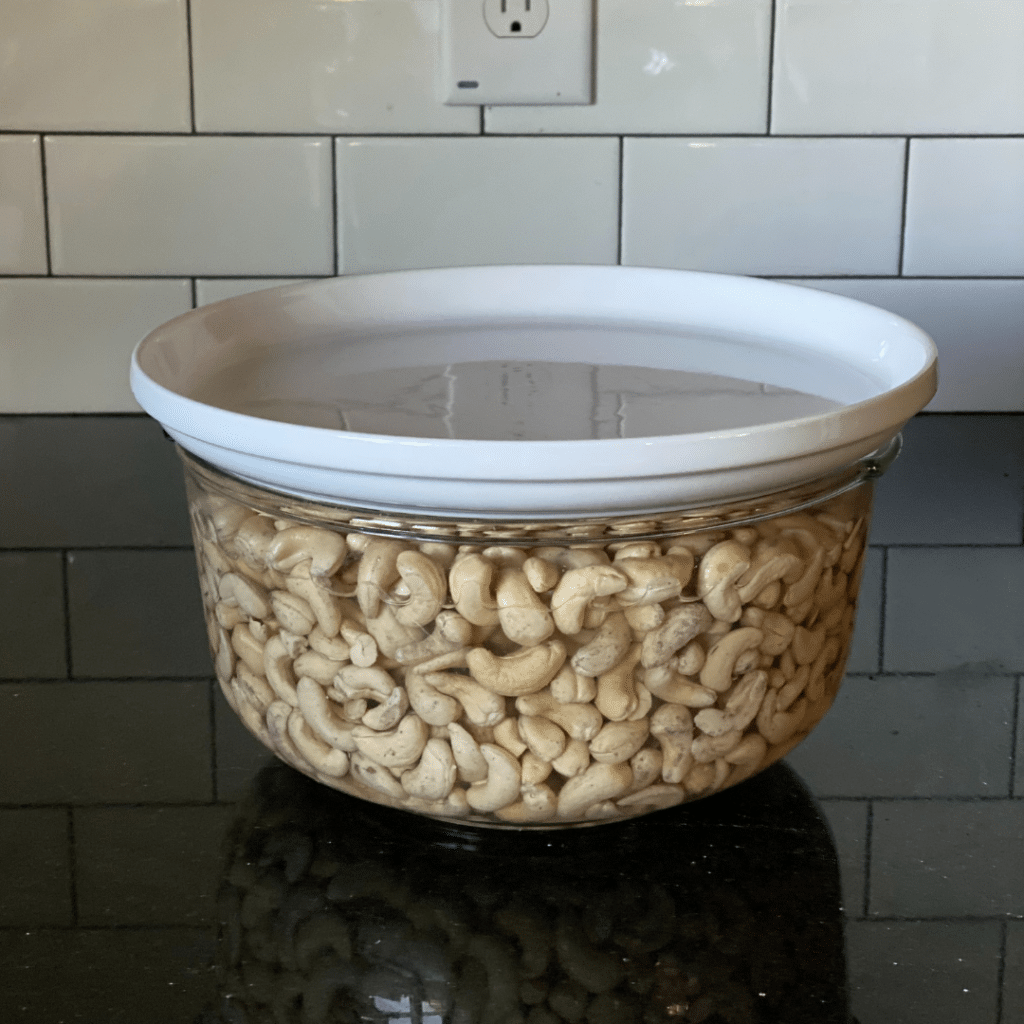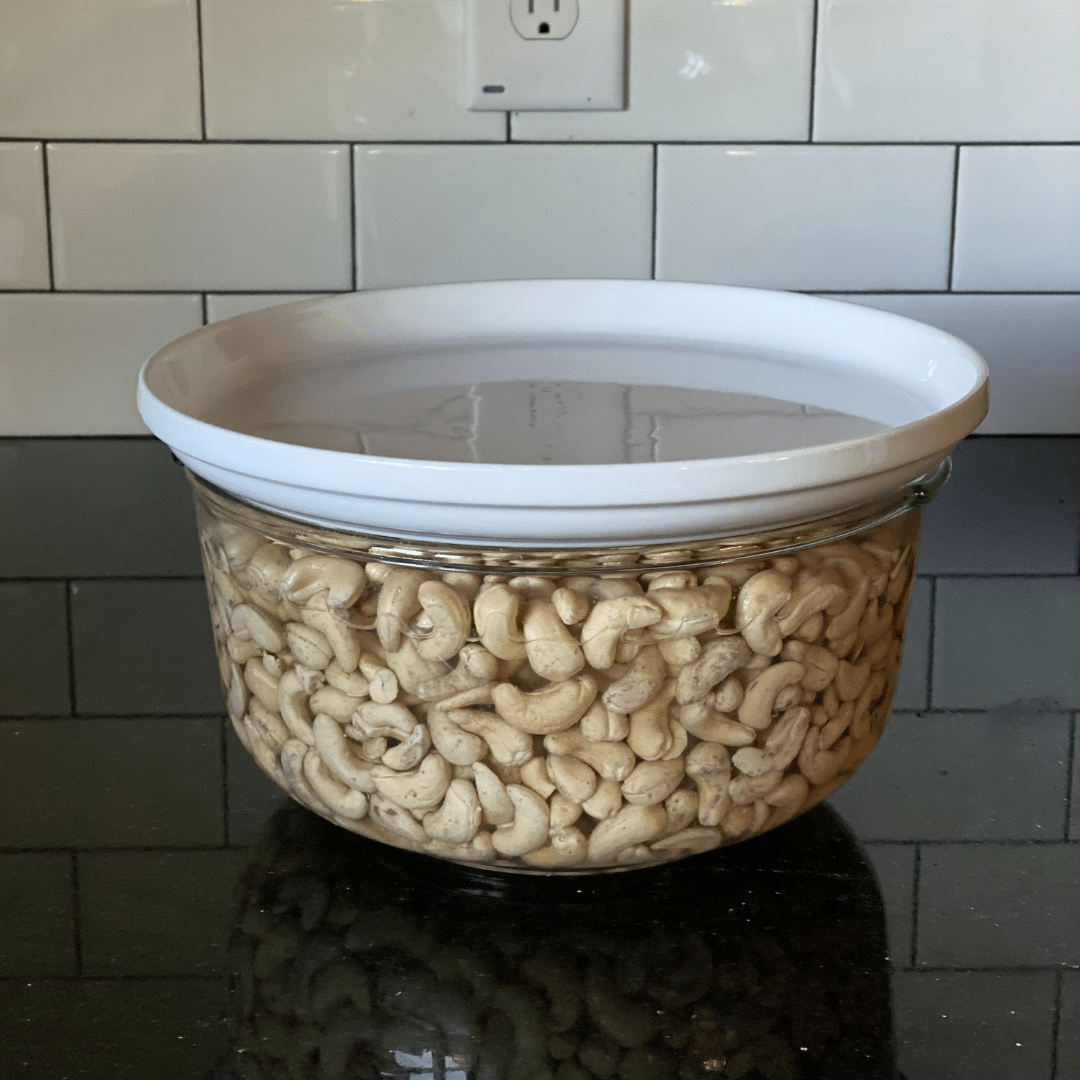 Simplify your dinner prep with tasty, nourishing soups!  My short, practical ebook is filled with my family's favorite one-pot, gluten-free, real-food soup recipes.
Get your copy of Nourishing Soups today!
This post may contain affiliate links, which means I make a small commission at no extra cost to you.
See my full disclosure here.
Wondering why and how to soak your nuts in order to make crispy nuts? In a nutshell (see what I did there), we soak raw nuts and dry them in order to make them more nutritious to the body and more easily digested.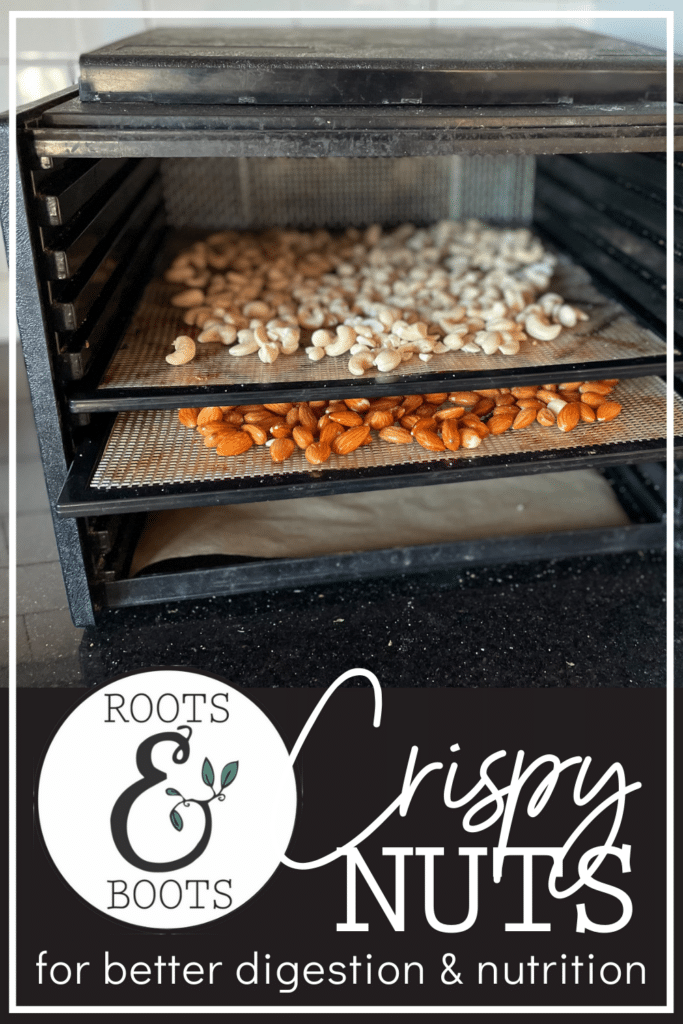 According to Sally Fallon (president of the Weston A. Price Foundation and author of Nourishing Traditions),
Nuts are an extremely nutritious food if properly prepared…[N]uts are best soaked or partially sprouted before eaten. This is because nuts contain numerous enzyme inhibitors that can put a real strain on the digestive mechanism if consumed in excess. Nuts are easier to digest, and their nutrients more readily available, if they are first soaked in salt water overnight, then dried in a warm oven. (You may also use a dehydrator.) Salt in soaking water activates enzymes that neutralize enzyme inhibitors.
It was about a year into our Strange New Dietary Journey that I finally felt ready to tackle this. Before then, I knew it was important but was still feeling overwhelmed by all the other changes. We were eating a LOT of nuts, nut flours and nut butters, so I knew this was an important item on my dietary to-do list (in order to reduce our consumption of phytic acid and to increase the nutritional value of all these nuts we were eating).
Before I started soaking our nuts (heh heh), the whole process seemed kind of intimidating. But you know what? It's really not that big of a deal anymore. While both the soaking and dehydrating process are pretty lengthy, the actual prep time is quite low. The main thing is to plan ahead.
Here's a quick video tutorial where I show you exactly how to soak and dry nuts. Can't see the video? Click here to watch.
Here's the general idea:
Buy raw nuts (organic are best, but I sometimes settle for non-organic).
Combine 4 cups nuts with 1 TB unrefined sea salt.

Cover nuts with warm water and leave to soak in a warm place for 6 hours to overnight, depending on the variety of nut.
Drain nuts and spread on dehydrator trays.

Sprinkle with unrefined sea salt.

Dehydrate in a warm oven, at the lowest possible temperature. My oven goes down to 170° F. [Since I originally published this post, I have switched over to using a dehydrator.]

Allow to cool and store in an airtight container.
We keep a regular supply of Crispy Almonds, Cashews, Walnuts and Sunflower Seeds. I've also done Macadamia Nuts and many variations of Almonds: Slivered, Sliced, etc.
For all of the above, except Cashews, the nuts are soaked overnight and dried in the oven for 12-24 hours. Cashews require a bit more care, in that they should be soaked for no longer than 6 hours. You can also dry them more quickly at a higher oven temperature (200-250°).
How to eat Crispy Nuts
Sources & More Info:
What are your favorite uses for Crispy Nuts?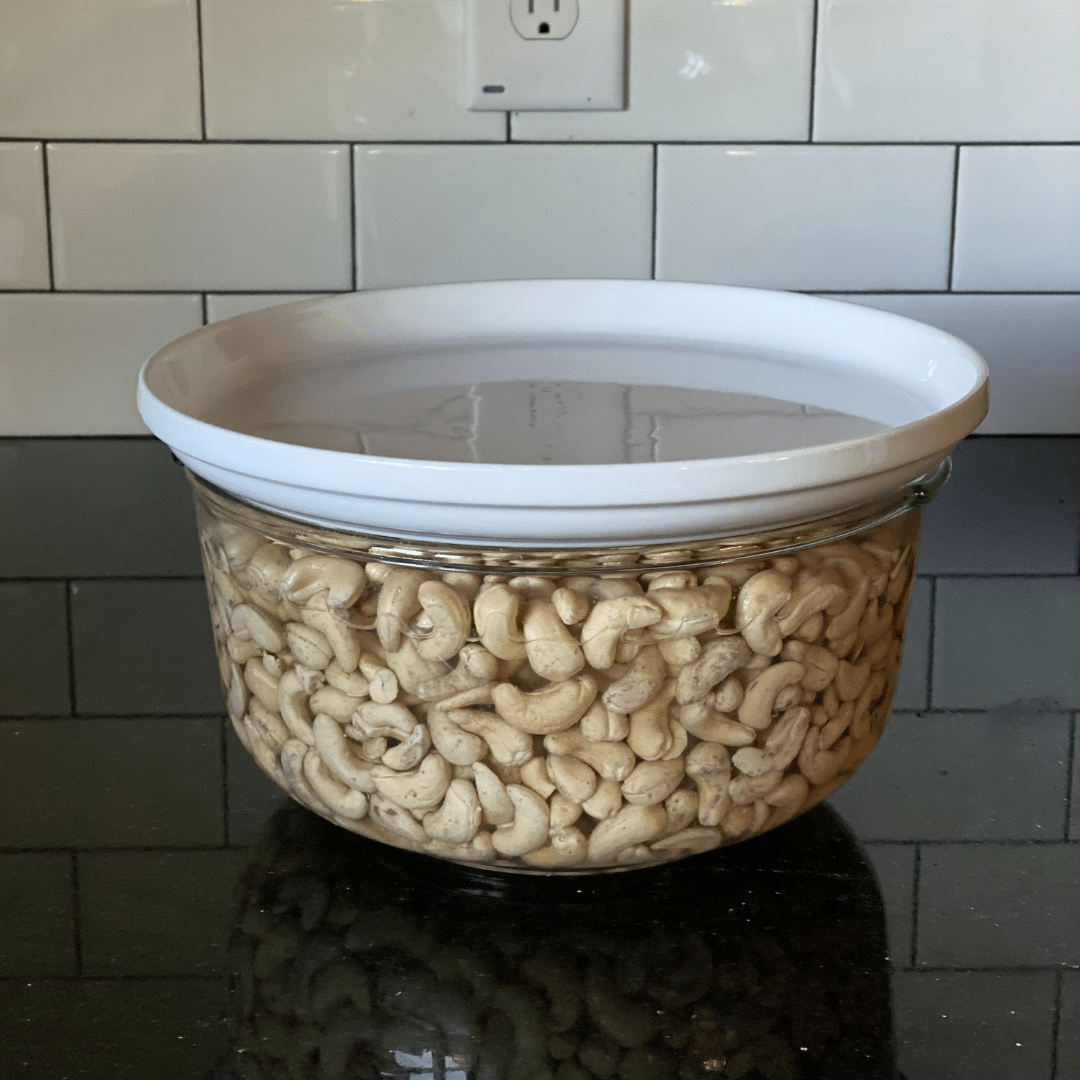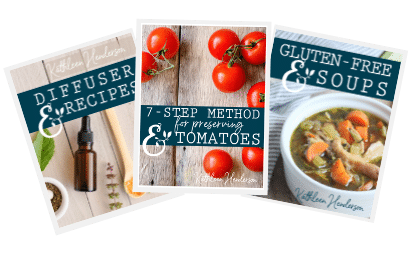 Sign up NOW for my best tips delivered weekly to your inbox!
You'll also get instant access to my library of free ebooks and resources.