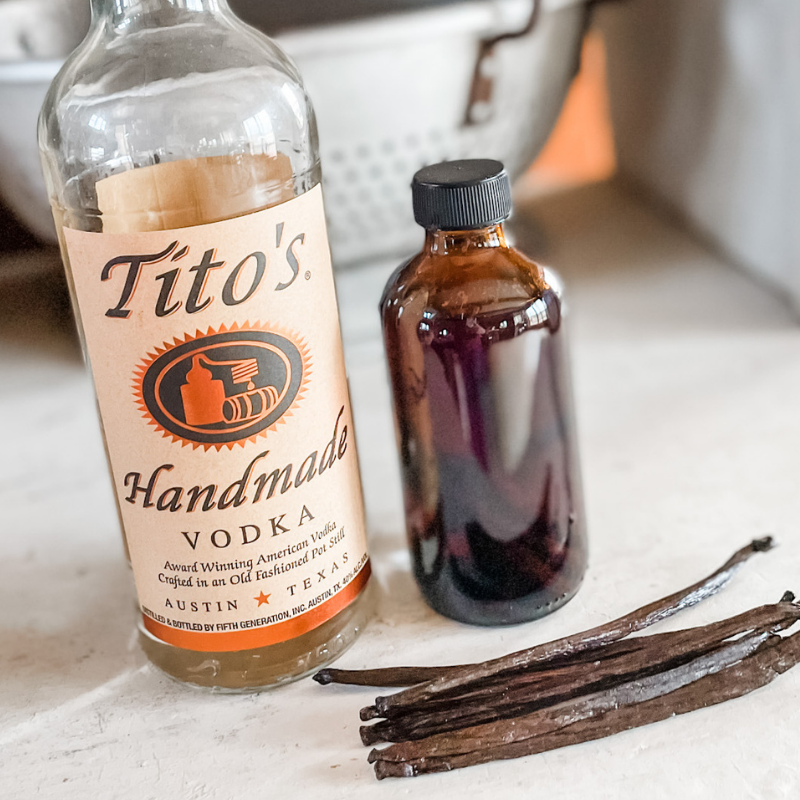 Simplify your dinner prep with tasty, nourishing soups!  My short, practical ebook is filled with my family's favorite one-pot, gluten-free, real-food soup recipes.
Get your copy of Nourishing Soups today!
This post may contain affiliate links, which means I make a small commission at no extra cost to you.
See my full disclosure here.
Well, I finally crossed off "Homemade Vanilla Extract" from my DIY bucket list. And as it turns out, it's so easy that I'm embarrassed to have put it off for so long!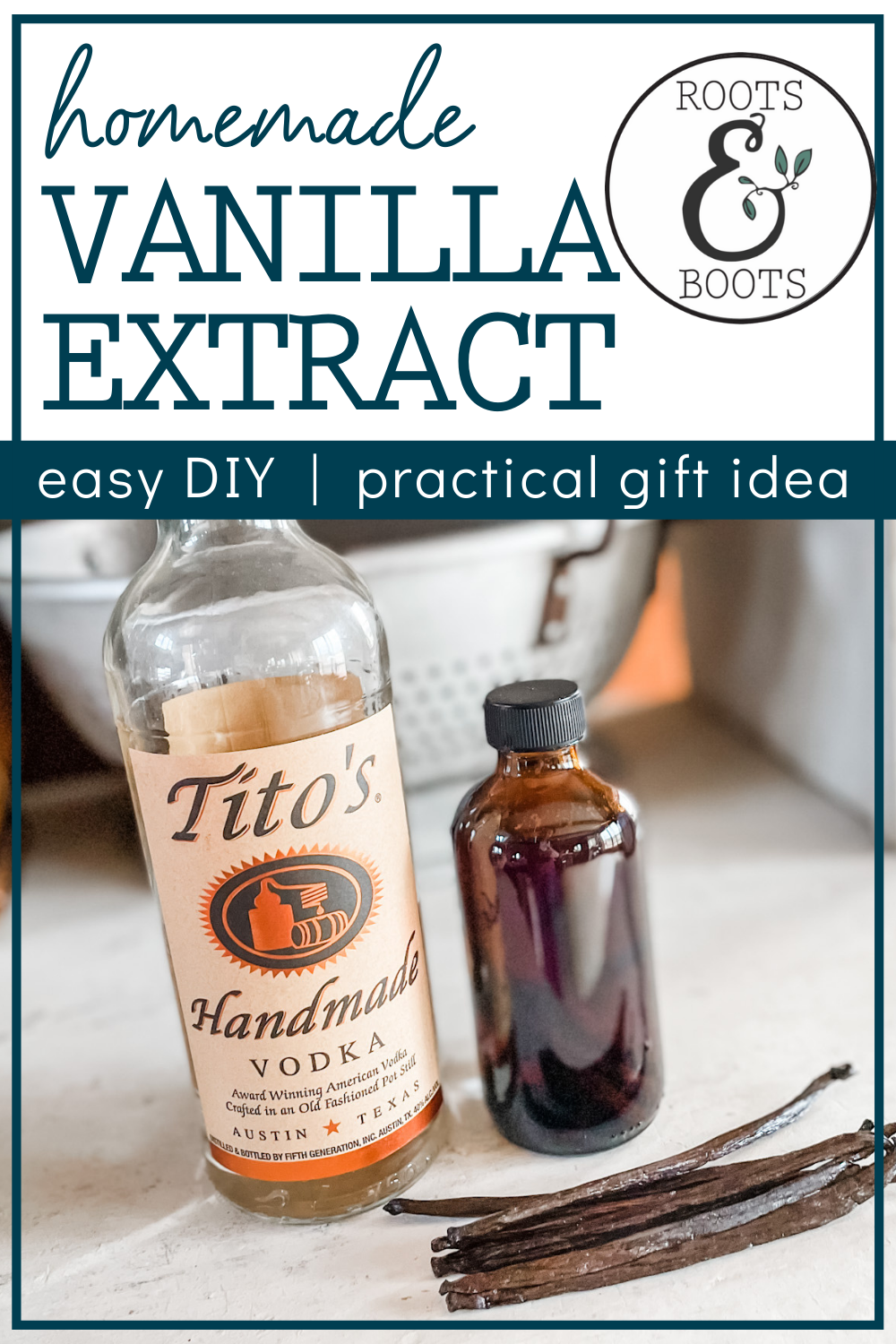 Homemade Vanilla Extract tastes amazing, is more cost effective than pure vanilla extract from the store, and makes a great gift. In fact, if you get started right away, you can even give Homemade Vanilla Extract as a gift this Christmas.
All you need is vanilla beans, vodka, and glass jars. For gift giving, you'll want cute jars and possibly cute labels, too. Read on for instructions and gift giving details…
The Beans
Choose from Madagascar, African/Ugandan, or Tahitian vanilla beans.

The Booze
Choose a high quality liquor that is at least 35% alcohol such as vodka, bourbon, brandy or rum. I used Tito's Vodka, which is certified gluten-free.
Gift Giving
To jazz up your vanilla bottles for gift-giving, add a label or tag! Options abound: make it yourself, use free printables, or order premade labels.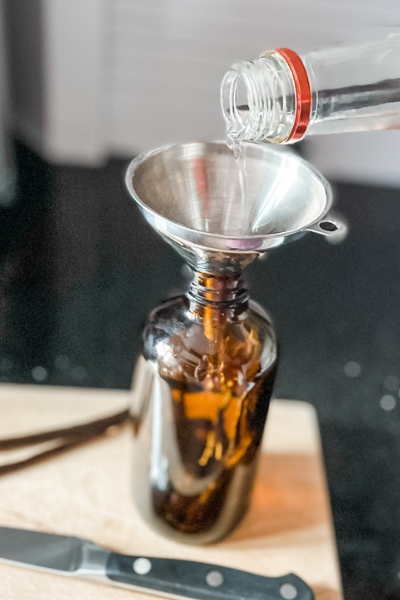 You'll also need bottles. Recycled bottles of any size are just fine for my own use, but new 4 oz bottles work best for gift-giving. Feeling generous? Use an 8 oz bottle.
Dark glass bottles are best, but if you store your vanilla in a dark place you can probably get away with a clear bottle. Check your favorite craft, dollar, or thrift stores, or make it simple and order from Amazon. Amazon options below…
Print
---
3

–

8

vanilla beans*

8 oz

vodka, bourbon, brandy, or rum
(glass jars)
---
Instructions
Slice each vanilla bean lengthwise. You want to pierce one side of the pod without cutting through to the opposite side of the bean. Essentially, you're cutting open the pod (as opposed to slicing the pod in half.)
Insert beans into jars.
Add vodka.
Place jars in a cool, dark spot to steep for 2 to 4 months.**
---
Notes
Click here to shop my favorite kitchen tools and real food ingredients.
Opinions vary widely on the number of vanilla beans required per 8 ounces of alcohol.
Opinions also vary on the length of time for steeping. Generally speaking, the bigger the container, the longer the steeping time. For gift-giving purposes, you can always include a little note or tag with instructions to "open on January 30th", for example.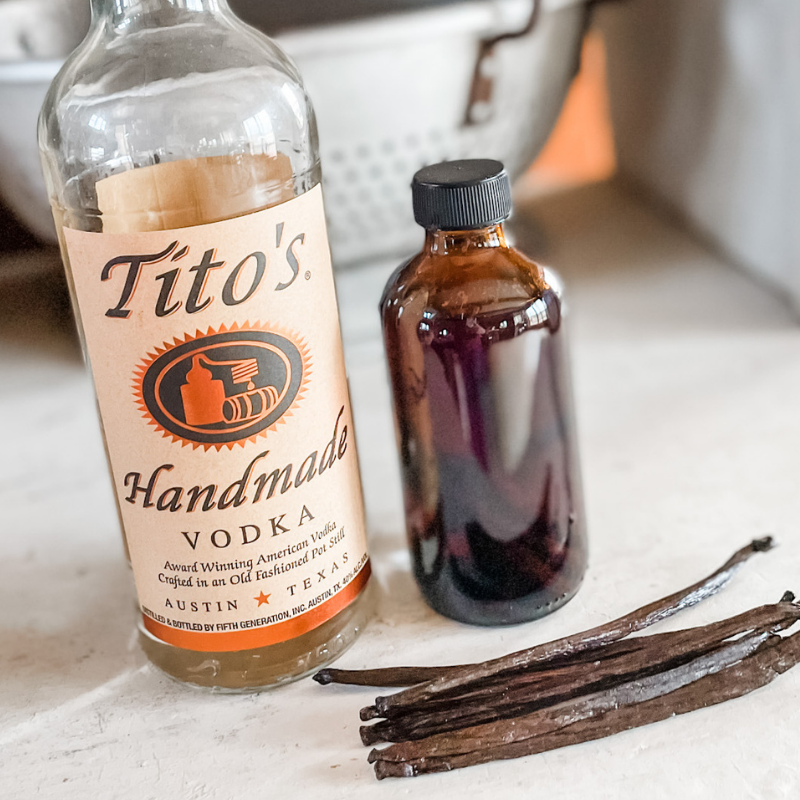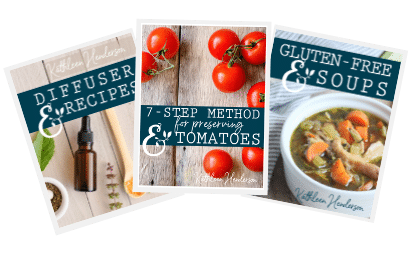 Sign up NOW for my best tips delivered weekly to your inbox!
You'll also get instant access to my library of free ebooks and resources.