Join the Seasonal Club.  Ditch the processed life! Learn to grow, source, preserve, and prepare real foods ALL YEAR LONG!  LEARN MORE >>
Join the Seasonal Club.
Ditch the processed life! Learn to grow, source, preserve, and prepare real foods ALL YEAR LONG!  LEARN MORE >>
Essential Oils for Lower Back Support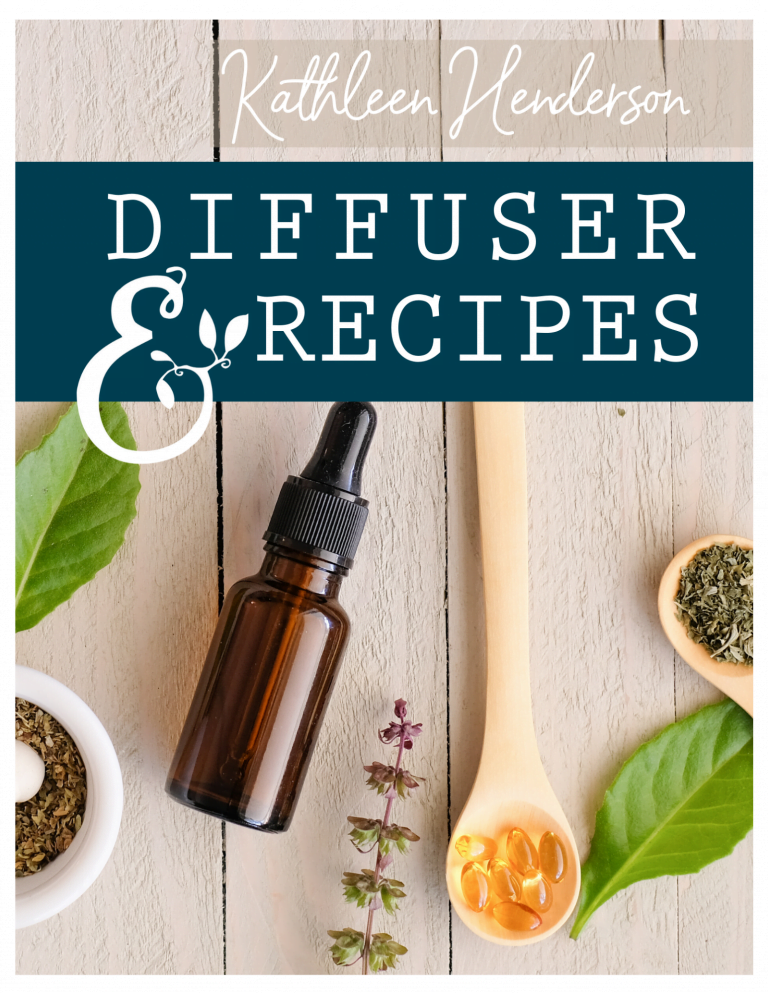 Get your free copy of 100+ Amazing Diffuser Recipes today!
No matter what life brings your way, there's a diffuser blend for that!  My short, practical ebook is packed with 100+ recipes to diffuse for immune support, sleep & relaxation, energy & good mood, focus & concentration, holiday & seasonal aromas, and more!

This post may contain affiliate links, which means I make a small commission at no extra cost to you.
See my full disclosure here.
Isn't it funny how we take our backs for granted until they give us trouble? If you're looking for a natural way to provide lower back support, give this essential oil combo a try.  It's my favorite!
Click here for my favorite way to purchase essential oils.
Kathleen's Favorite Combo
for Lower Back Support
Update: Check out my new video below, with a third essential oil I'm loving for lower back support.
I dilute each essential oil with Fractionated Coconut Oil (2-3 drops EO in 1 tsp FCO) and layer them one at a time on my lower back.  Sometimes I dilute the oils right in the palm of my hand, and sometimes I use roller bottles.
This combo helps me so much!
Here's a quick video to explain exactly how I use these two oils, plus a third oil I've added to the mix and an awesome tip for easy application…
For even greater support, I add doTERRA's Deep Blue polyphenol complex–an all-natural supplement taken orally and designed to soothe soreness and discomfort.
Deep Blue polyphenol complex contains ingredients known to provide soothing comfort, including:
Frankincense
Curcumin (from turmeric root)
Ginger
Green tea leaf extract
Reservatrol

More Essential Oils to Try for Lower Back Support
Remember that each person has different body chemistry, so what works really well for me might not work as well for you and vice versa.  If you try one remedy and don't find the relief you're looking for, keep trying until you find something that works well for you.
The following oils are recommended for lower back support:
Now the next time your lower back acts up, you'll be prepared with natural solutions to soothe it back into shape.  I'd love to hear which oils work best for you!
Do you have tips for natural ways to provide lower back support?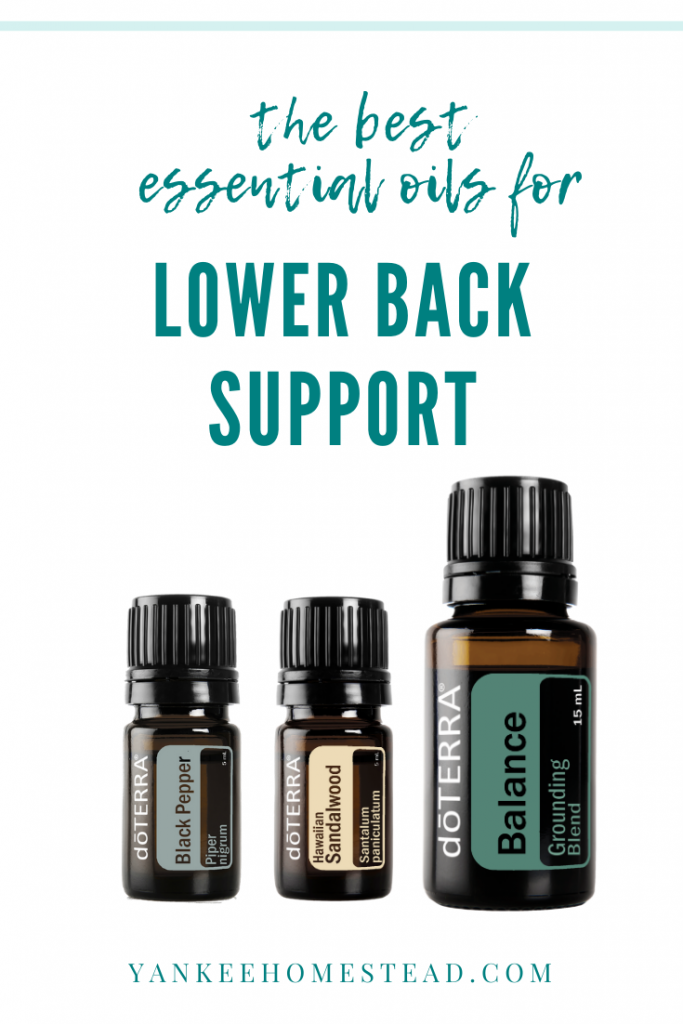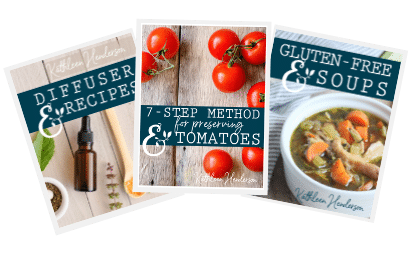 Sign up NOW for my best tips delivered weekly to your inbox!
You'll also get instant access to my library of free ebooks and resources.