12 Best Veggies for Your Spring Garden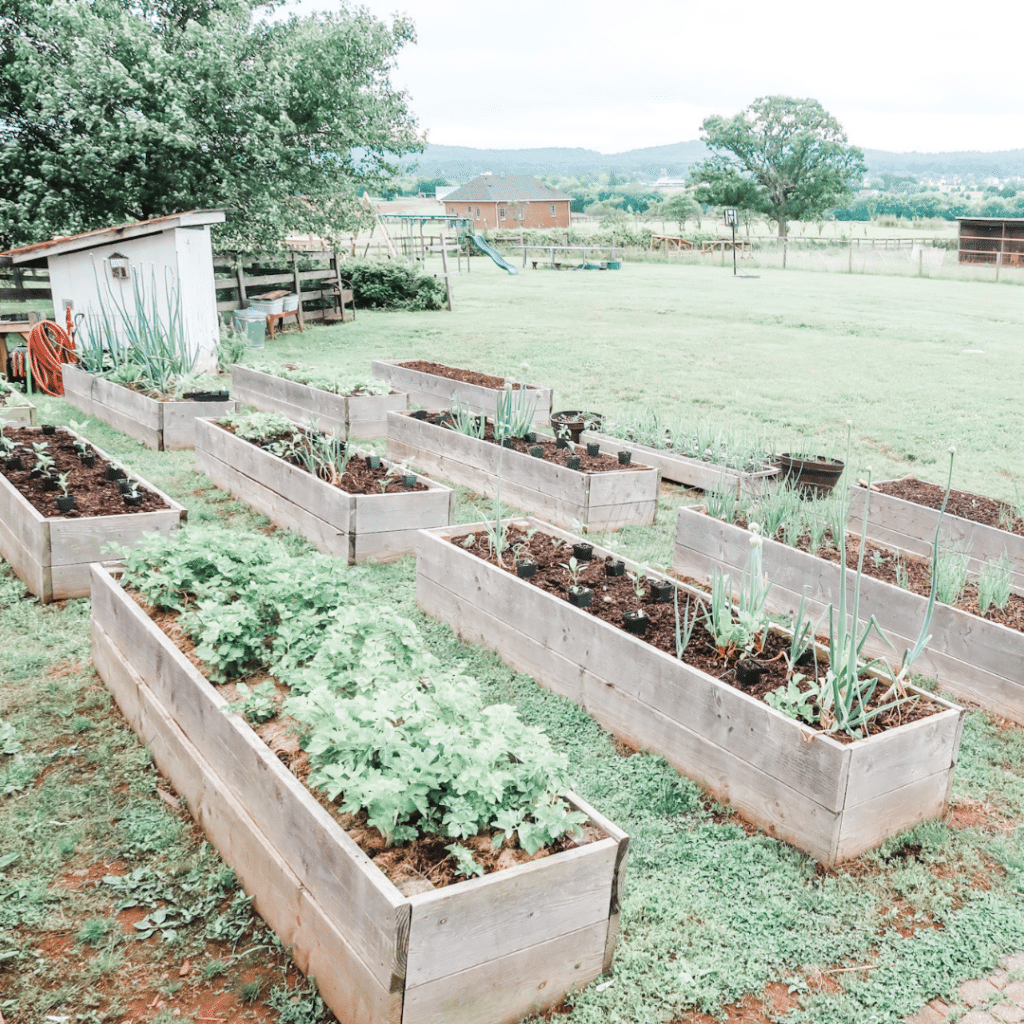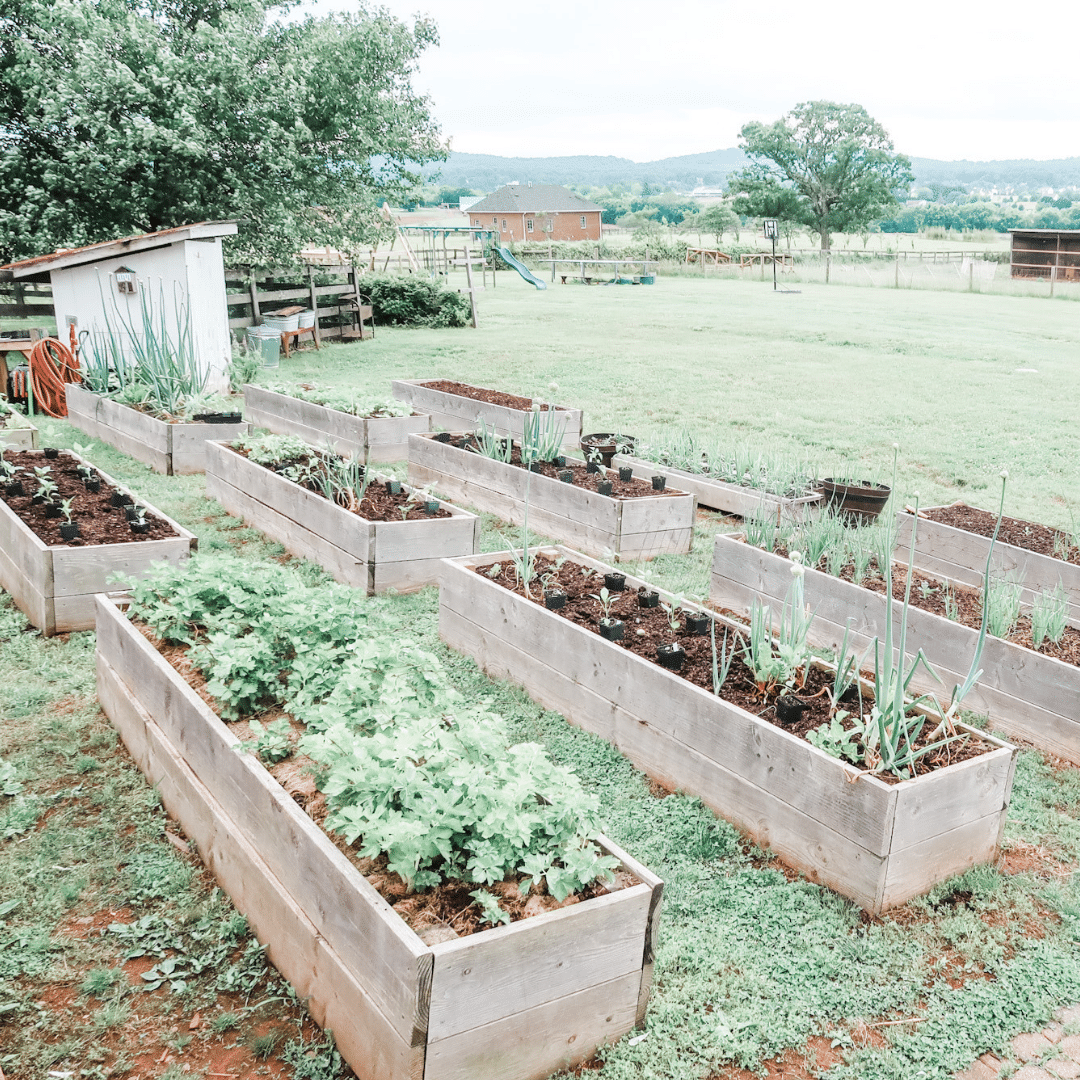 Turn your tomato harvest into delicious food to enjoy all year long!  My short, practical ebook will help you make the most of your tomato harvest through canning, freezing, drying, and more.
Get your copy of Preserving Tomatoes today!
This post may contain affiliate links, which means I make a small commission at no extra cost to you.
See my full disclosure here.
Wondering about the best veggies for your spring garden? Here are 12 veggies to plant in early spring or even late winter.
And if you've missed the window for spring planting, don't worry! Many of these vegetables grow just as well in the fall. And a few will even grow when planted in the summer.
Want to see my spring garden in action? Here's a video tour of my raised bed kitchen garden. Stay tuned for the spring tour of my large, in-ground garden!
Can't see the video? Click here to watch.
12 Best Veggies for Your Spring Garden
Onions
Lettuce
Spinach
Swiss chard
Kale
Radishes
Carrots
Celery
Peas
Broccoli
Cauliflower
Potatoes
It's best to plant cool season crops early enough to do their thing before the weather gets too hot. A few will grow right through summer, like Swiss chard, kale, carrots, and celery. However, the majority of these cool weather veggies will succumb to the heat.
When it gets too hot for early spring veggies like lettuce, peas, and radishes, simply pull them out and plant warm weather veggies. This is a great way to maximize your garden space!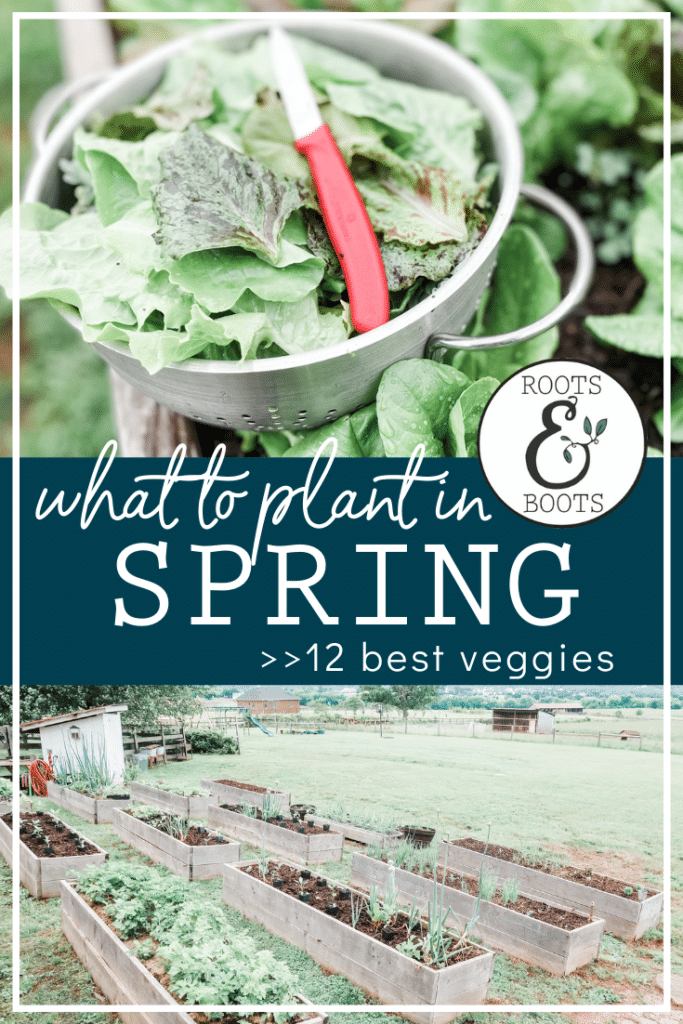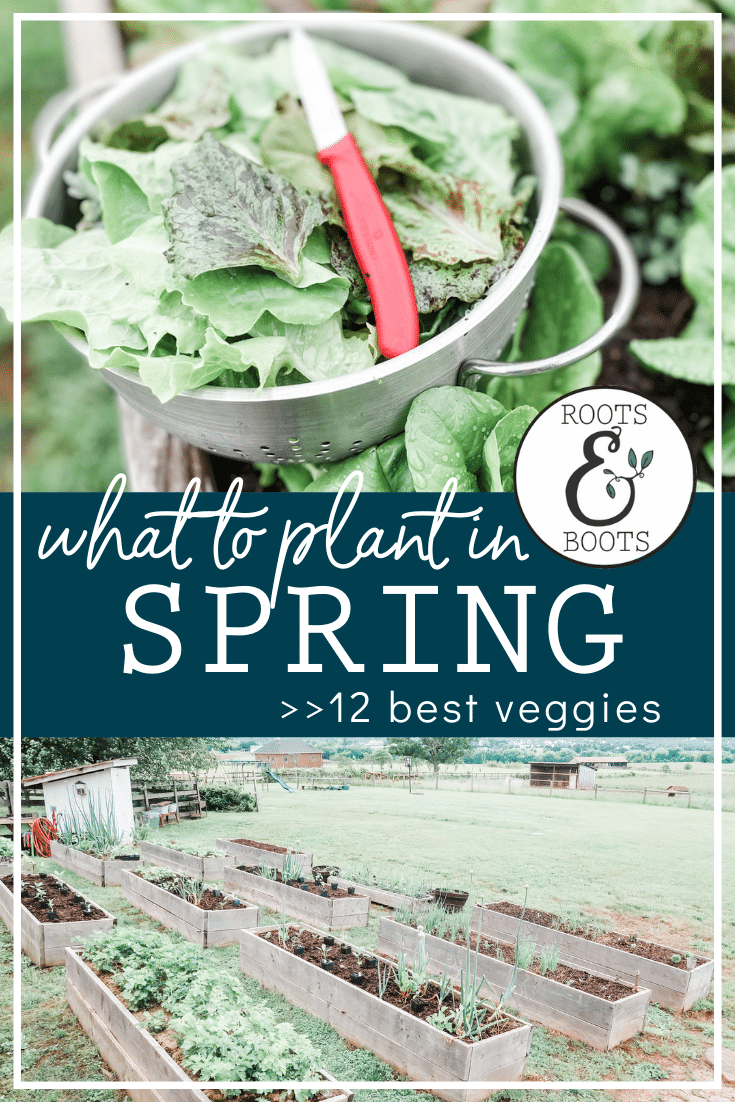 More about seed-starting
Tips for planting spring veggies
For reference, I garden in northern Virginia, zone 7a. Find your own hardiness zone here.
Onions
Onions are usually the first thing I plant in my spring garden. I start my onions indoors, from seed, in early to mid-February. The goal is to start the seeds about six weeks before you plan to plant the seedlings outside.
As soon as the ground can be worked, which is usually March here in zone 7a, I plant my onion seedlings outside. They can tolerate chilly temperatures and will need plenty of time in the ground before harvesting in mid-summer.
Lettuce
Lettuce loves cool weather and will not tolerate warm temperatures. Best to plant as early as possible! I always direct sow my lettuce seed, starting in March as soon as the soil can be worked, or about 4-6 weeks before the average last frost.
If possible, I recommend succession sowing lettuce seed about every two weeks. This will provide a steady supply of fresh leafy greens throughout the spring.
Pro tip: maximize space by intercropping lettuce with garlic, potatoes, carrots, etc.
Spinach
Spinach also loves cool weather and will not grow well during the summer months. Sow in succession for a continual supply.
Direct sow about 4-6 weeks before the average last frost and be sure to plant plenty for freezing! I love to toss frozen spinach into soups and smoothies all year long. More details here: How to Freeze Leafy Greens.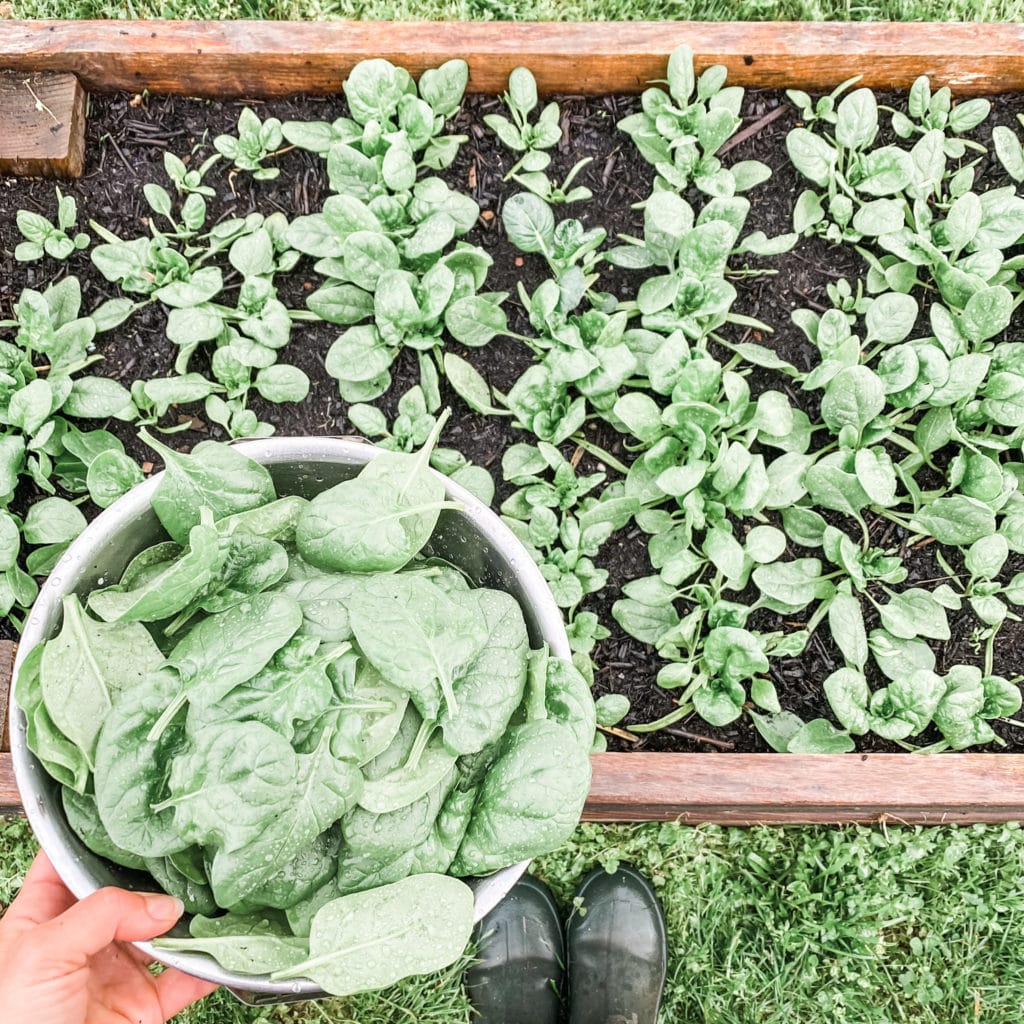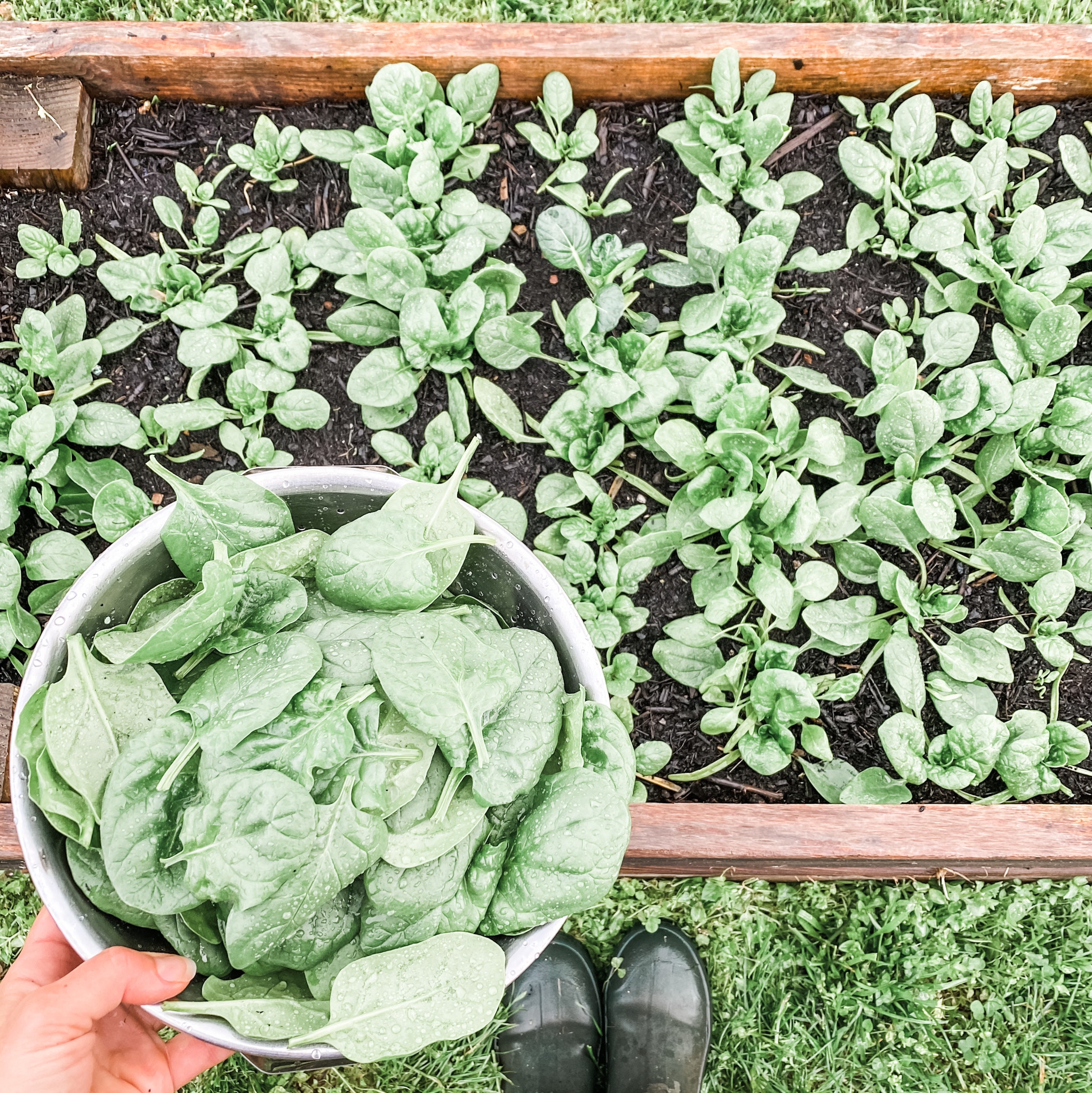 Swiss chard
Swiss chard is my favorite leafy green to grow in the garden. Unlike lettuce and spinach, chard grows through the hot summer. And it's largely unbothered by insect pests or disease. Plus, there are so many ways to eat it!
I usually direct sow Swiss chard about 3-5 weeks before the average last frost or anytime throughout the spring. Occasionally I will start it in small pots and then transplant it throughout the garden.
Kale
Like chard, kale also will grow through the summer. However, as a member of the brassica family, kale is a favorite food of the cabbage white caterpillar. In my experience, or perhaps in my climate, I've found it almost impossible to grow without insect damage. Grow it under row cover or enjoy it while you can.
While kale will grow through the summer, it definitely prefers the cooler weather of spring or fall. I like to grow it in the spring and then switch over to other leafy greens after the caterpillars arrive.
Direct sow kale in early spring or start it in pots for transplanting.
Radishes
Radishes prefer cool weather and they make a great companion for carrots. Carrots are slow to emerge but radish seedlings appear right away.
Radishes (and carrots) should be direct sown, beginning about 3-6 weeks before the average last frost. Alternate rows of radishes and carrots, and the radish seedlings will mark the rows until the carrots begin to appear.
Radishes mature quickly, which means they'll be harvested long before the carrots. This is a great way to make use of space!
Intercropping radishes with carrots will help to prevent overcrowding your carrots. After the radishes are gone, the carrots will have plenty of room to fill in as they grow.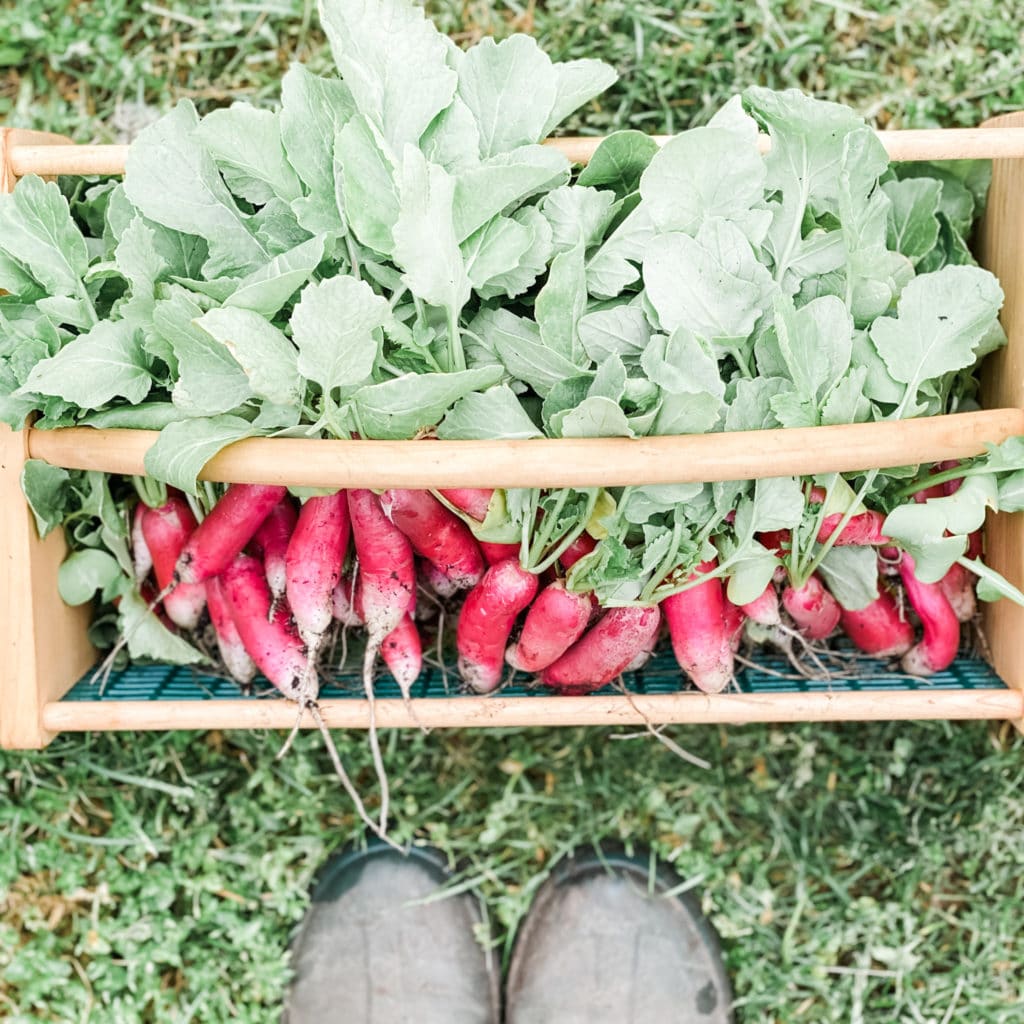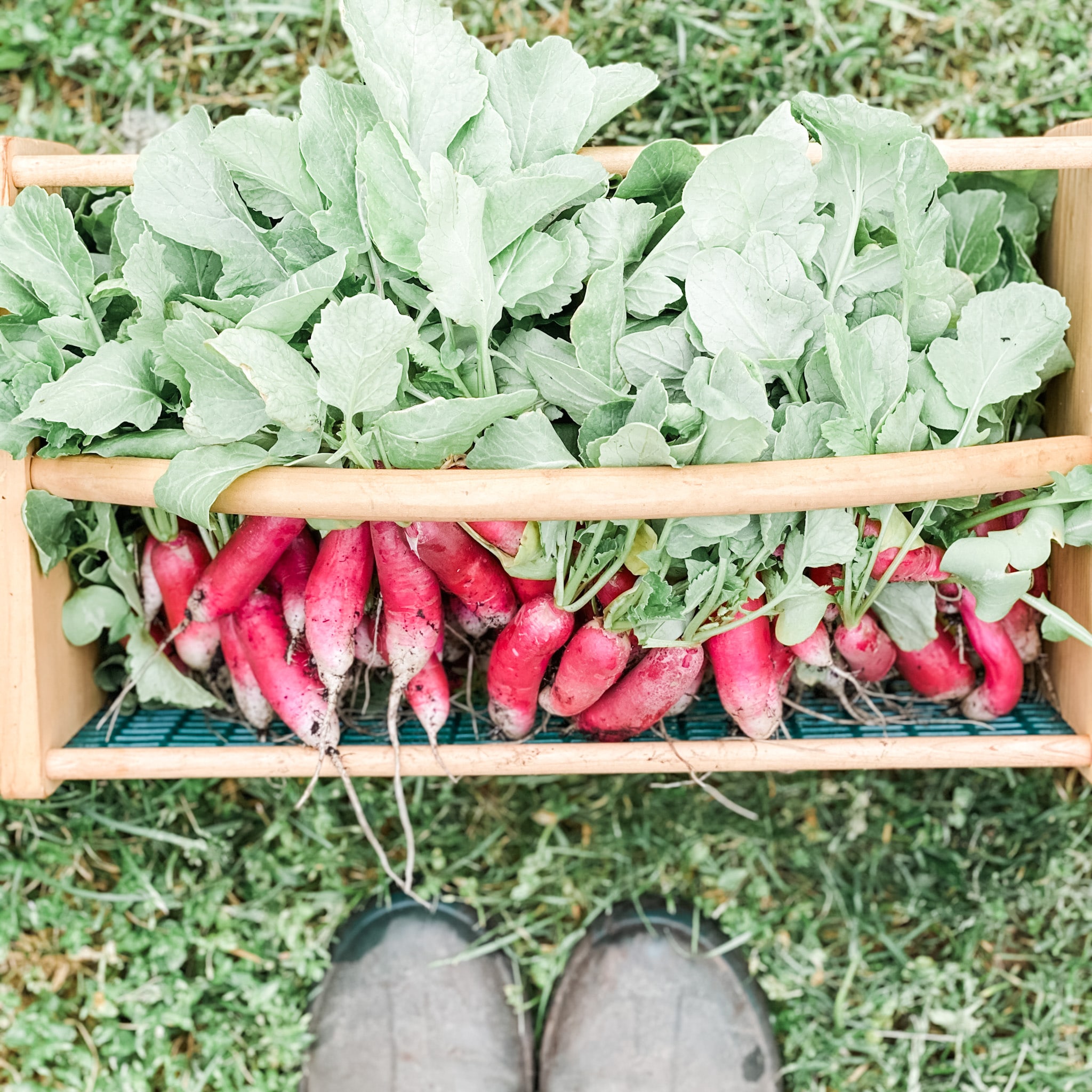 Carrots
Carrots are one of my favorite veggies to grow in my garden. My entire family loves them! I like to succession sow carrots in order to have a steady supply all summer. I sow a new round every three weeks, beginning about 3-6 weeks before the average last frost.
Another great thing about carrots is that you can keep on sowing them right through the summer, as long as you follow a few basic guidelines. For more carrot-growing tips: 5 Secrets for Growing Better Carrots.
Celery
Celery will grow through the summer, but it prefers to start out with cooler temperatures. It's one of the first seeds to sow when starting your own seeds indoors. Celery takes a long time to germinate and grow big enough for transplanting.
I start my celery seeds indoors in early February and transplant outside in early April. Transplanting should take place after the danger of hard frost, but while the weather is still relatively cool. Celery can tolerate light frost.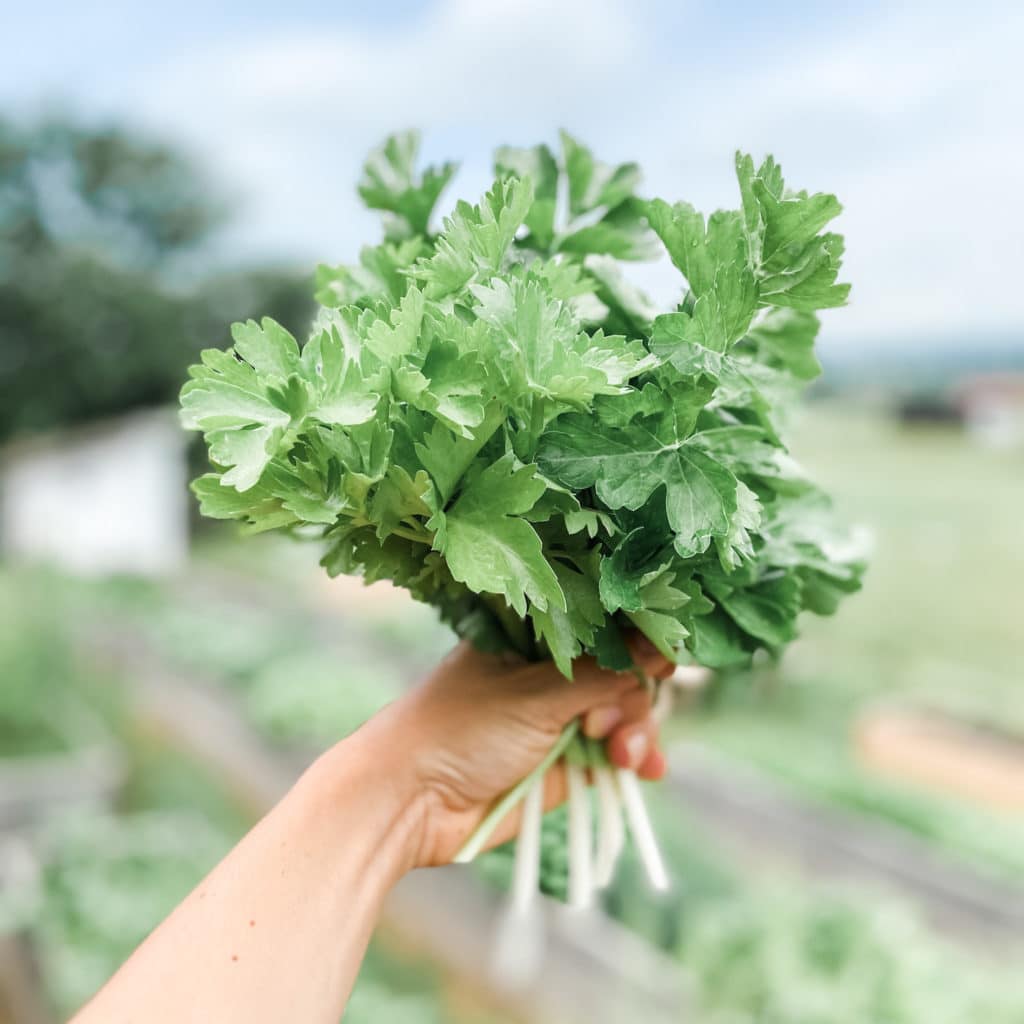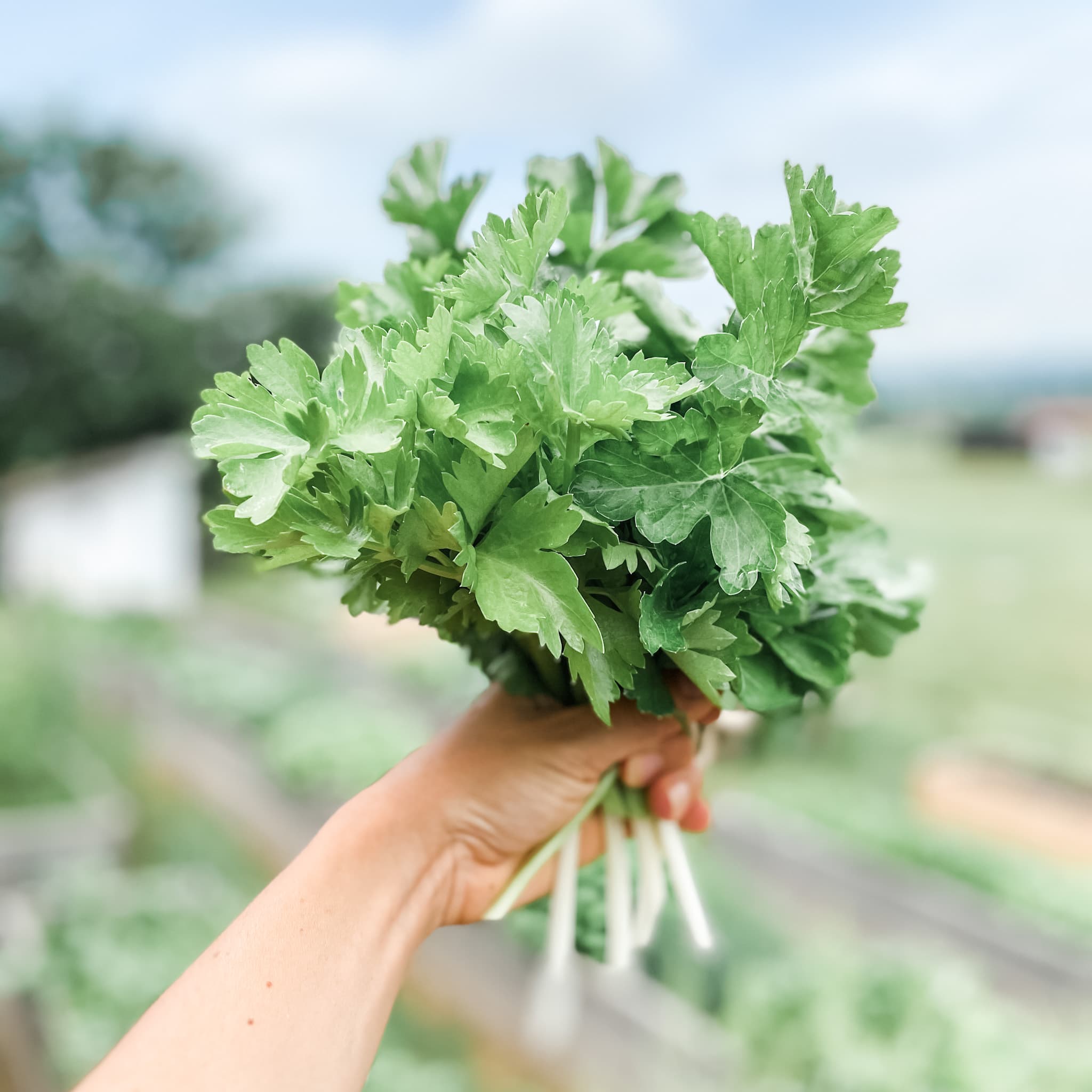 Peas
Peas hate hot weather, which makes them perfect for the spring garden. There are two main types: snap peas or garden peas.
Snap peas, also known as sugar peas, have edible pods. Garden peas, also known as English peas or green peas, are for shelling. I prefer garden peas, the kind that you can eat right out of the pod.
Most peas require trellising because they like to climb. Direct sowing is recommended; sow seeds as soon as the soil can be worked in early spring.
Broccoli
Broccoli can be challenging to grow. Some gardeners prefer to grow it in the fall when the cool weather lasts longer. I recommend starting your own seed indoors, about 7-9 weeks before your average last frost.
It's very picky about temperatures and is also quite susceptible to insect damage. In fact, I've never successfully grown broccoli without the protection of a row cover.
Broccoli is also a space hog. It takes up a lot of room in comparison with the amount of edible results. But I keep growing it anyway because nothing beats the taste of fresh, homegrown broccoli. It just doesn't compare to broccoli from the grocery store!
Cauliflower
Growing cauliflower is similar to growing broccoli. It's temperamental, susceptible to insects, and hogs a lot of space. In fact, it's probably more challenging to grow than broccoli. Like broccoli, many gardeners prefer to grow cauliflower in the fall.
For spring planting, start seeds indoors about 6-10 weeks before the average last frost. Transplant outside about 3-4 weeks before the average last frost.
Potatoes
Potatoes are planted in spring and harvested in late summer. Traditional folklore points to mid-March as the ideal planting time, but my seed potatoes never arrive in the mail until April. So that's when I plant them.
If possible, I do recommend planting potatoes as early as 4-6 weeks before your average last frost. Depending on your climate, you may be able to plant potatoes again later in the summer or fall.
There you have it: the 12 best veggies for your spring garden. Do you grow these spring veggies? What's growing in your spring garden?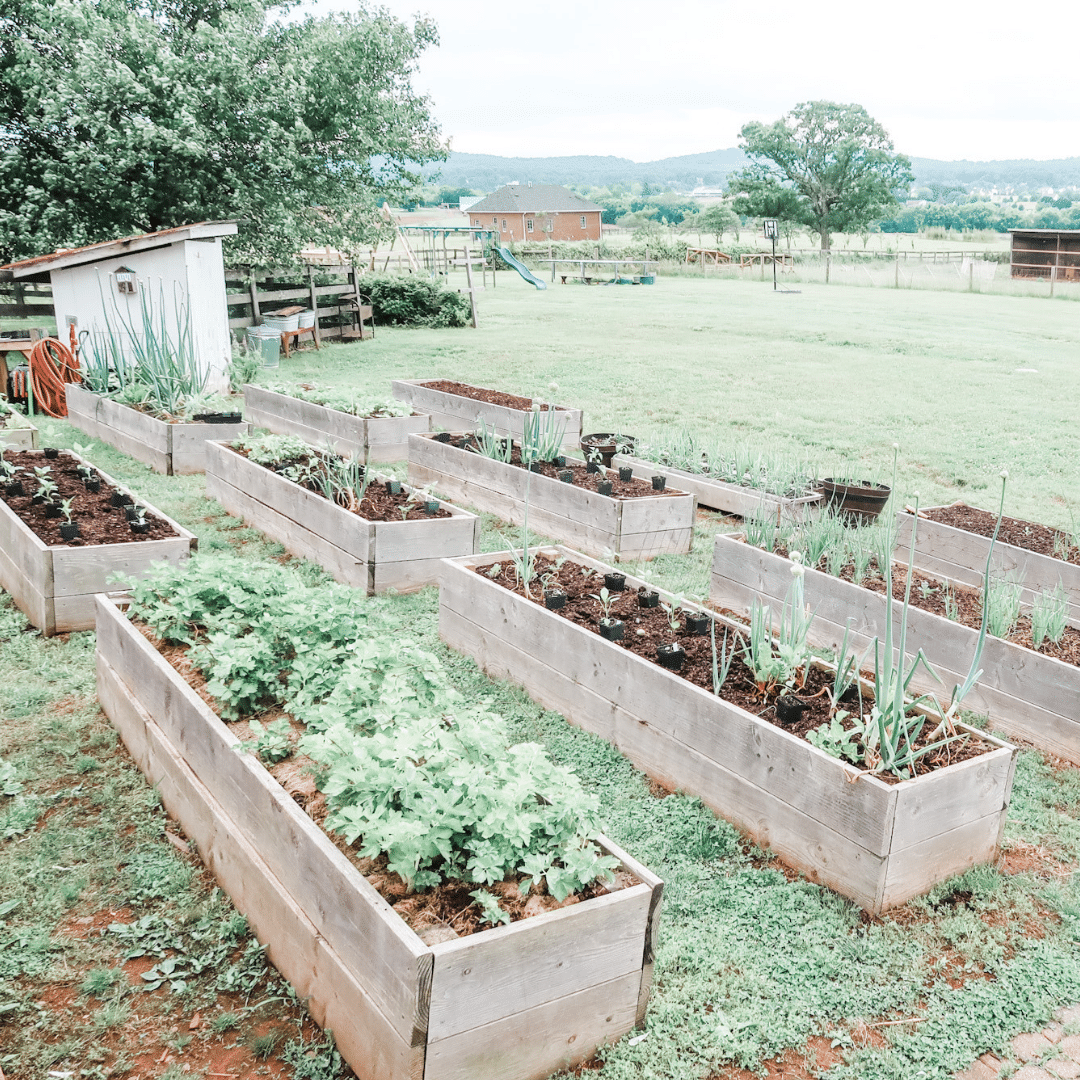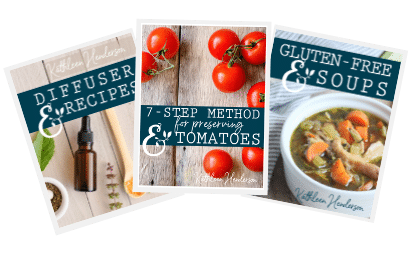 Sign up NOW for my best tips delivered weekly to your inbox!
You'll also get instant access to my library of free ebooks and resources.