Savory Oven Roasted Potato Wedges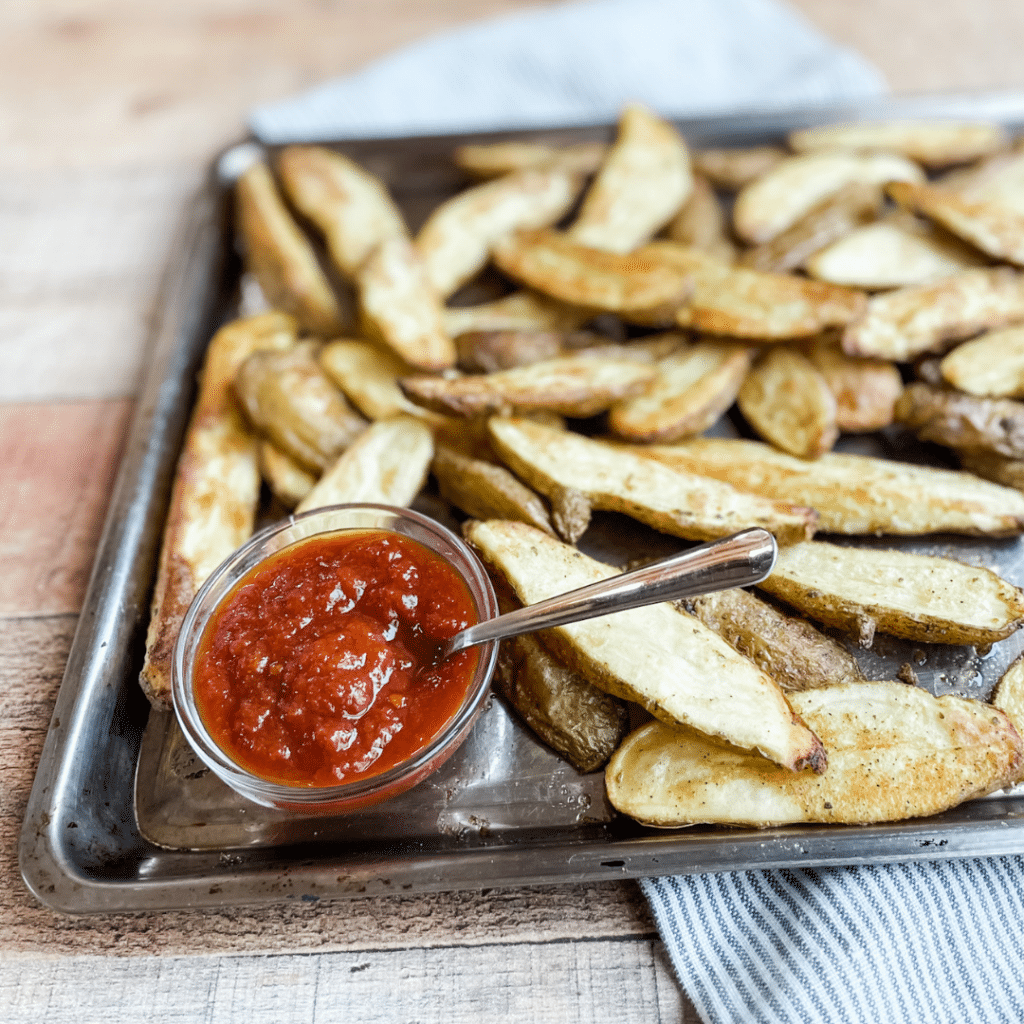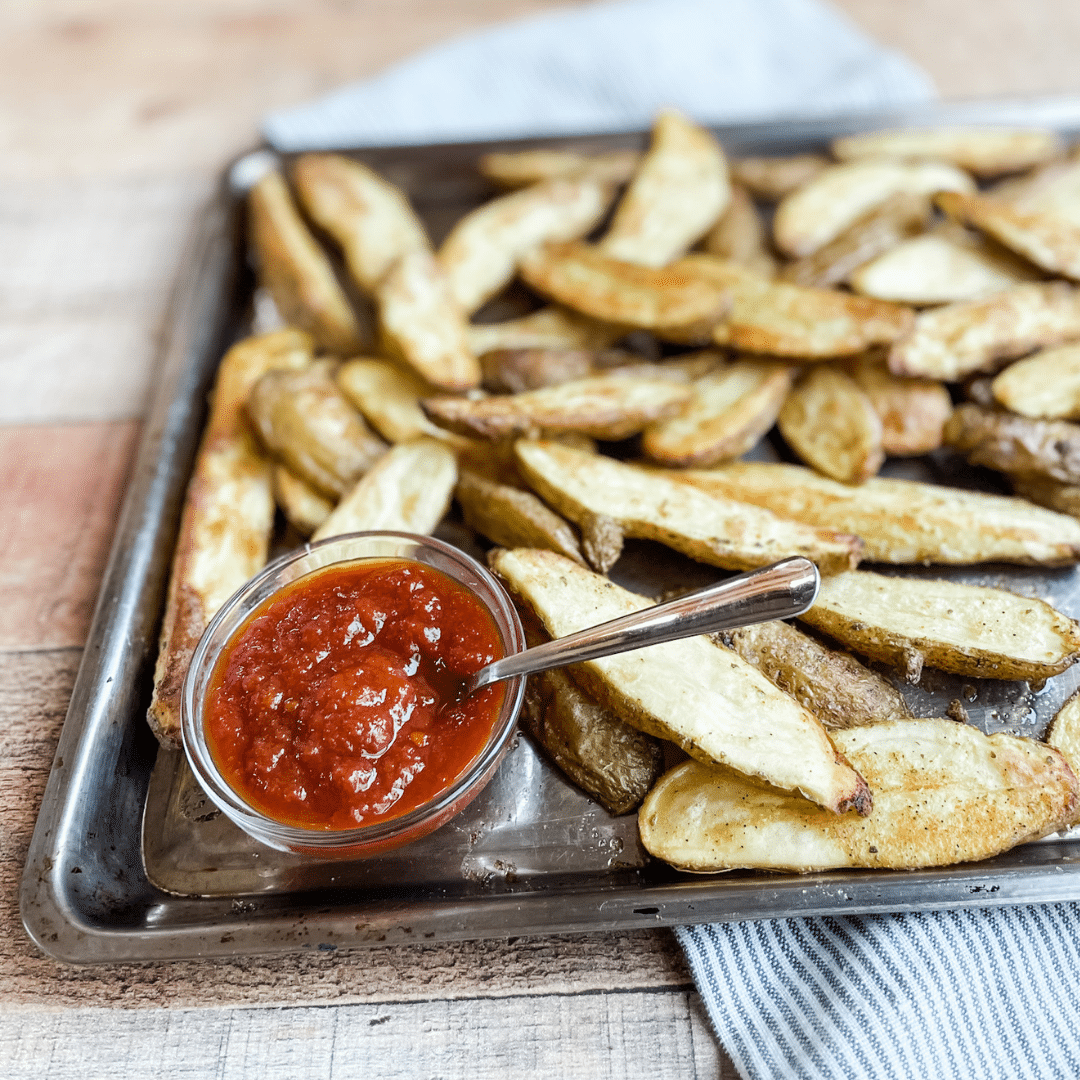 Simplify your dinner prep with tasty, nourishing soups!  My short, practical ebook is filled with my family's favorite one-pot, gluten-free, real-food soup recipes.
Get your copy of Nourishing Soups today!
This post may contain affiliate links, which means I make a small commission at no extra cost to you.
See my full disclosure here.
These savory oven roasted potato wedges are a perfect example of fresh, simply prepared food with amazing flavor. And so versatile! Serve them with meat and veggies for dinner, with eggs for breakfast, or with leftover taco meat for lunch. You get the idea…the possibilities are endless.
Seasoning your savory oven roasted potato wedges
This recipe calls for my all-time favorite seasoning blend, but feel free to use whatever you've got on hand. Or you can make your own simple seasoning blend with salt, pepper, onion powder, and garlic powder.
Another option is to season these savory oven roasted potato wedges with salt and pepper, or even just with salt! It's really a very loose recipe and you should do whatever works best with your available ingredients and your family's preferences.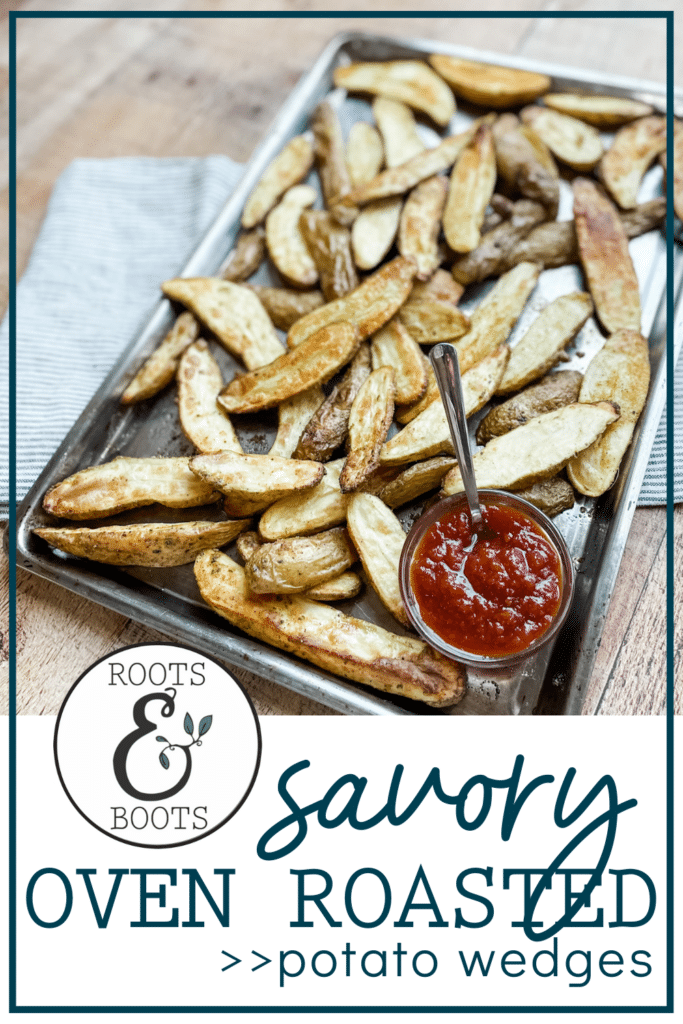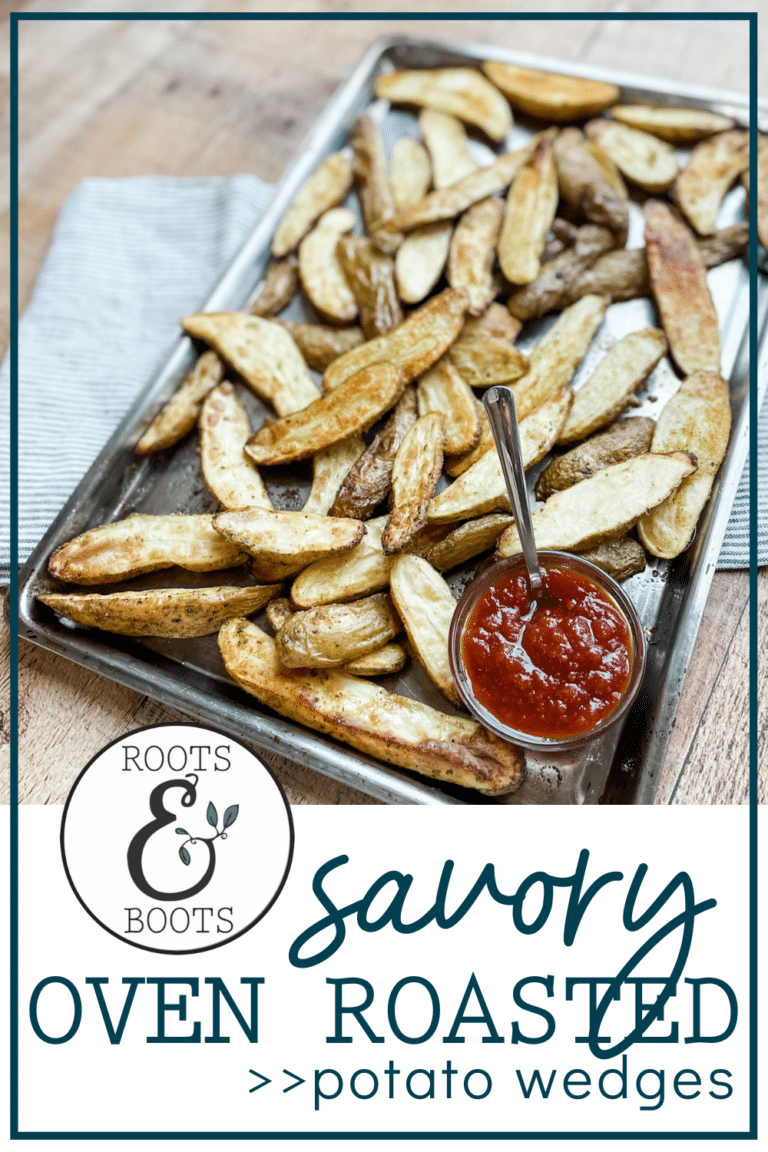 Don't skip the fat
You can use whichever fat or oil you prefer, but I highly recommend a good quality animal fat. My favorite is bacon drippings, followed by my home rendered lard. I'd also love to experiment with home rendered beef fat.
Perfect wedges
I don't fuss too much about the cutting process. It all depends on the size of the potato! For medium to large roasting potatoes, I cut the entire potato in half lengthwise. Then each half receives two to three more cuts, depending on the size.
If all you have is smaller potatoes, do not despair. Just cut them in half and decrease the roasting time. Flexibility is the name of the game! Any size potato plus a good fat + good seasoning + plus roasting = delicious results.
Convection, please
If your oven has a convection setting, I highly recommend it for these potatoes. It will give them a crispy outside with a deliciously soft inside. Don't worry if you don't have the convection setting. Your savory oven roasted potato wedges will still taste amazing!
Confession: I almost never turn these wedges while they roast, although they will roast more evenly if you do. I used to turn them, and it's true that they got more evenly crispy all the way around. However, I make so many wedges at a time for my family of hungry hungry hippo boys that the whole turning business got old real fast.
So rest assured that if you forget to turn your potato wedges or simply choose not to, they'll still taste great.
Print
Savory Oven Roasted Potato Wedges
Author:

Prep Time:

10 minutes

Cook Time:

30 minutes

Total Time:

40 minutes

Category:

Veggies & Sides
---
---
---
---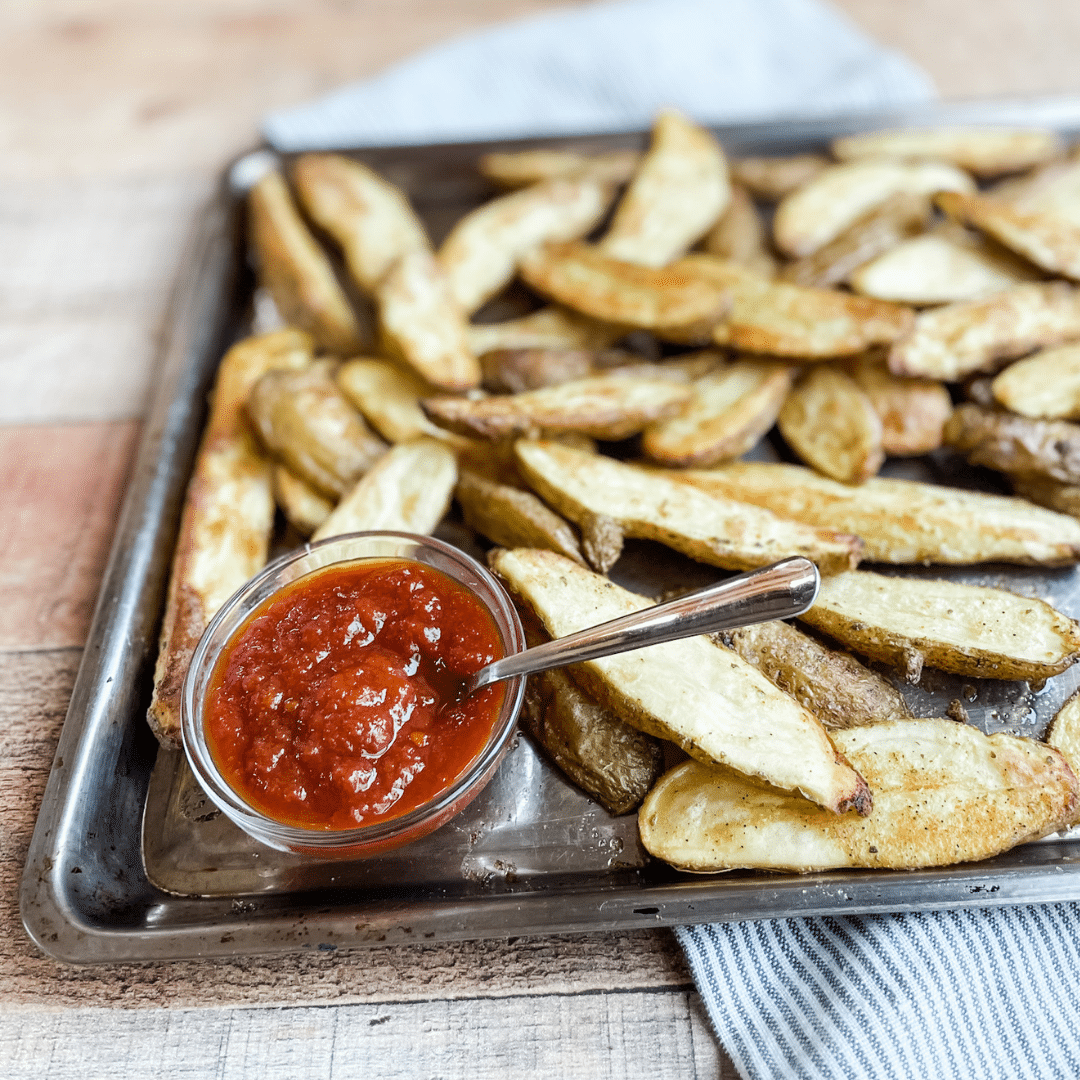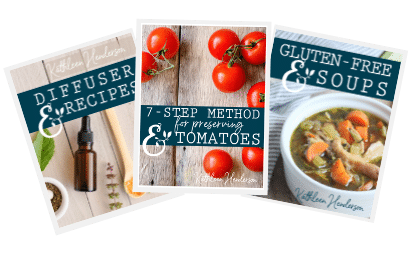 Sign up NOW for my best tips delivered weekly to your inbox!
You'll also get instant access to my library of free ebooks and resources.