Join the Seasonal Club.  Ditch the processed life! Learn to grow, source, preserve, and prepare real foods ALL YEAR LONG!  LEARN MORE >>
Join the Seasonal Club.
Ditch the processed life! Learn to grow, source, preserve, and prepare real foods ALL YEAR LONG!  LEARN MORE >>
Charred Broccoli with Garlic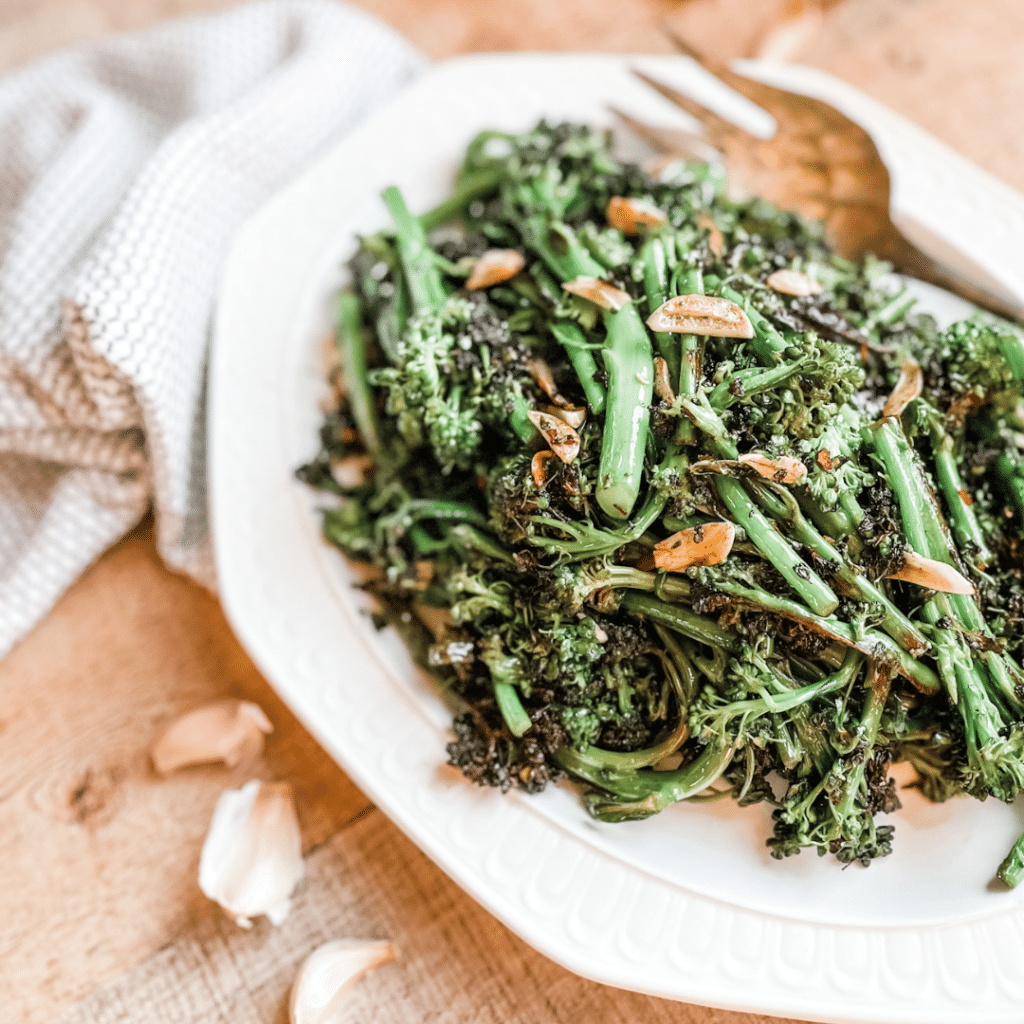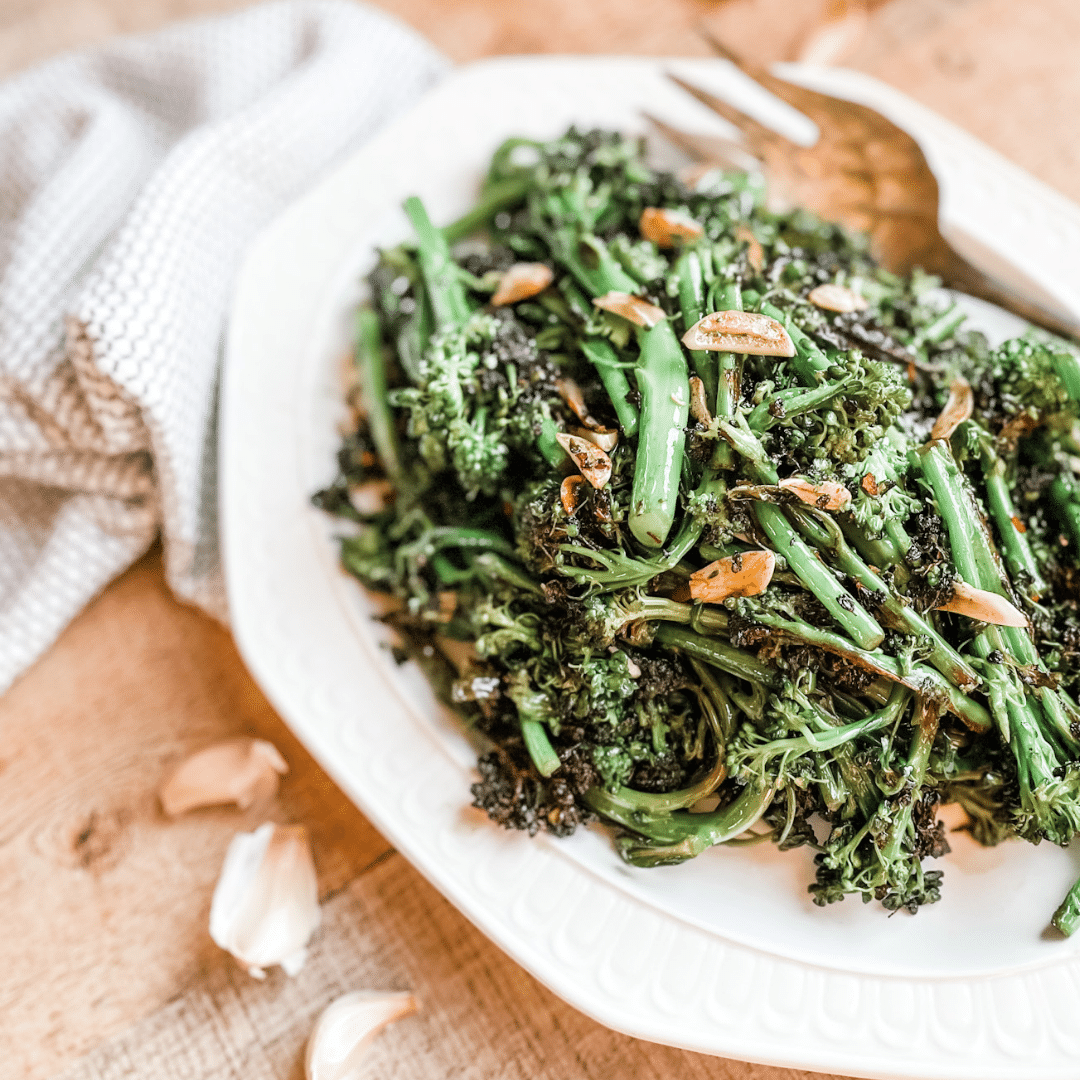 This post may contain affiliate links, which means I make a small commission at no extra cost to you.
See my full disclosure here.
Charred broccoli with garlic is my absolute favorite way to prepare this tasty yet often undervalued member of the brassica family.
That's right, broccoli belongs to the same family as cauliflower, cabbage, kale, and brussels sprouts. And it's darned tricky to grow broccoli (and all brassicas) in the organic garden thanks to several types of caterpillar pests.
Many gardeners rely on chemical sprays to deter these caterpillars, but I prefer to grow my broccoli under insect netting. That's a topic for another time, but suffice it to say that, for me, every broccoli harvest is a hard won triumph.
And when my homegrown broccoli arrives to the kitchen, I know exactly how I'll prepare it.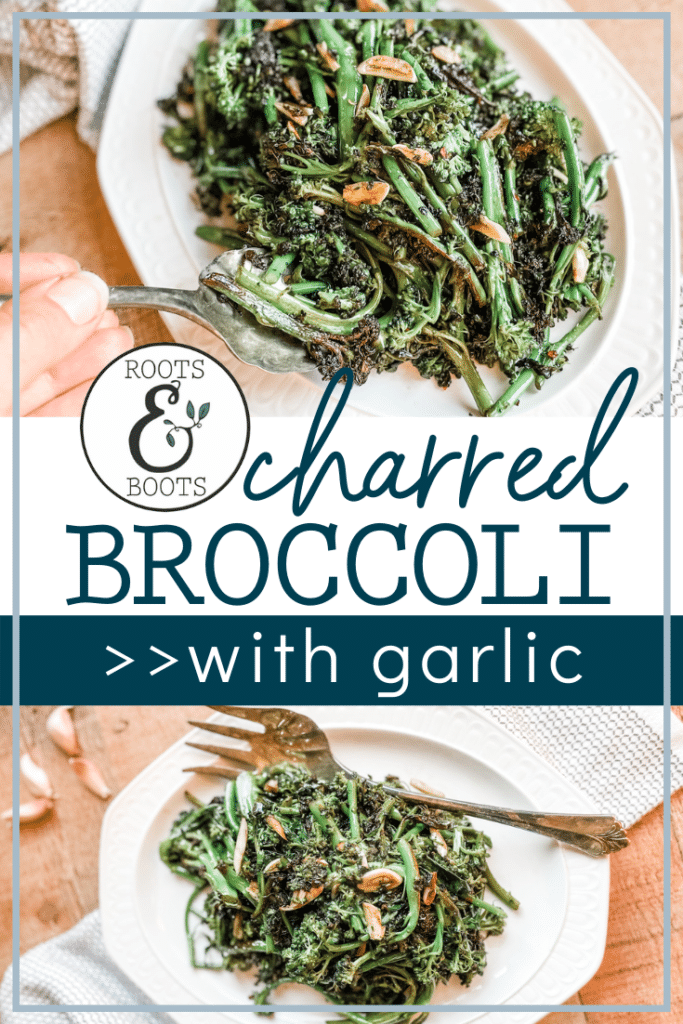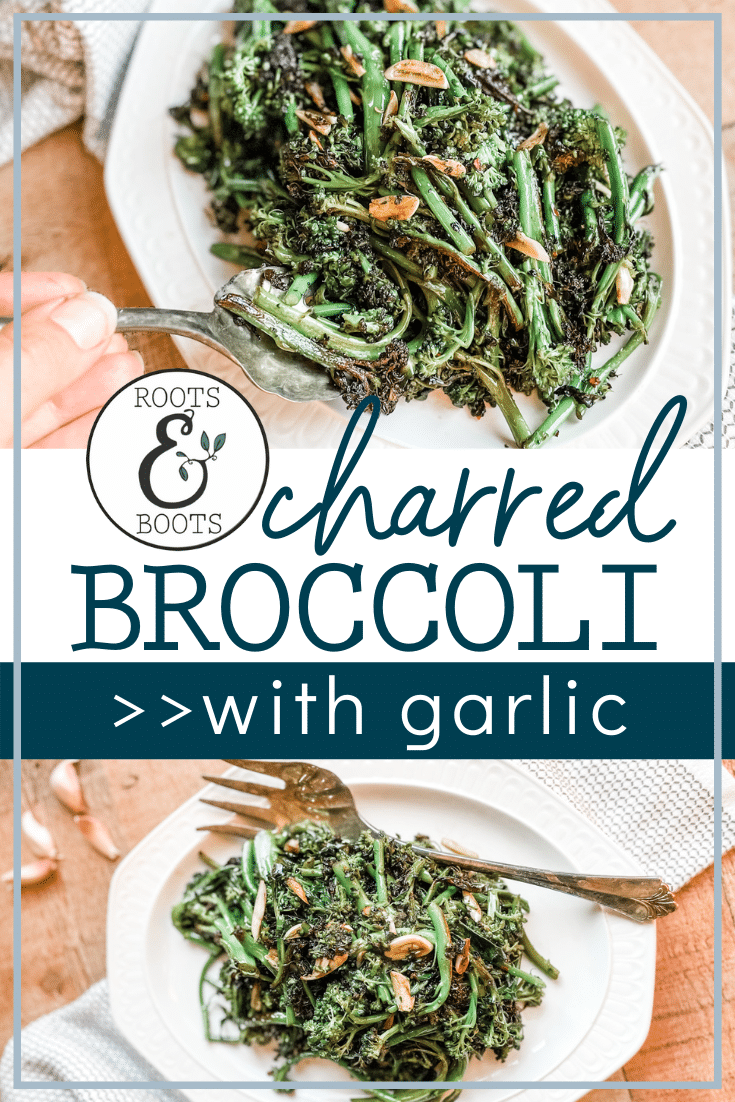 Charred broccoli with garlic
I agree with Julia Child when she said "You don't have to cook fancy or complicated masterpieces—just good food from fresh ingredients." This charred broccoli with garlic is a perfect example of good food from fresh ingredients. I bet it will convert your pickiest of eaters!
Charring the broccoli somehow makes it extra delicious, and garlic balances the bold taste. Crushed red pepper flakes (just a dash!) round out the flavor, and I highly recommend serving this charred broccoli with a drizzle of the best balsamic you can find.
Charred broccoli with garlic pairs well with any type of meat, pasta, and even eggs. It's my go-to recipe during broccoli season!
More veggie recipes:
How to make charred broccoli with garlic
Start with a delicious fat like bacon drippings. You do save your bacon drippings, don't you? Heat your fat of choice in a skillet, preferably cast iron.
Add the broccoli. Broccoli from the grocery store will work just fine in this recipe; just be sure to slice any florets with a thick stem. The same goes for homegrown broccoli: small florets do not require slicing but florets with thick stems should be halved. Halved florets should be placed cut side down in the skillet.
Cover the skillet and cook for a few minutes, depending on the size and thickness of your broccoli, until charred on one side.
Add a bit of water, about 1/2 cup and cover again. Cook until water has disappeared.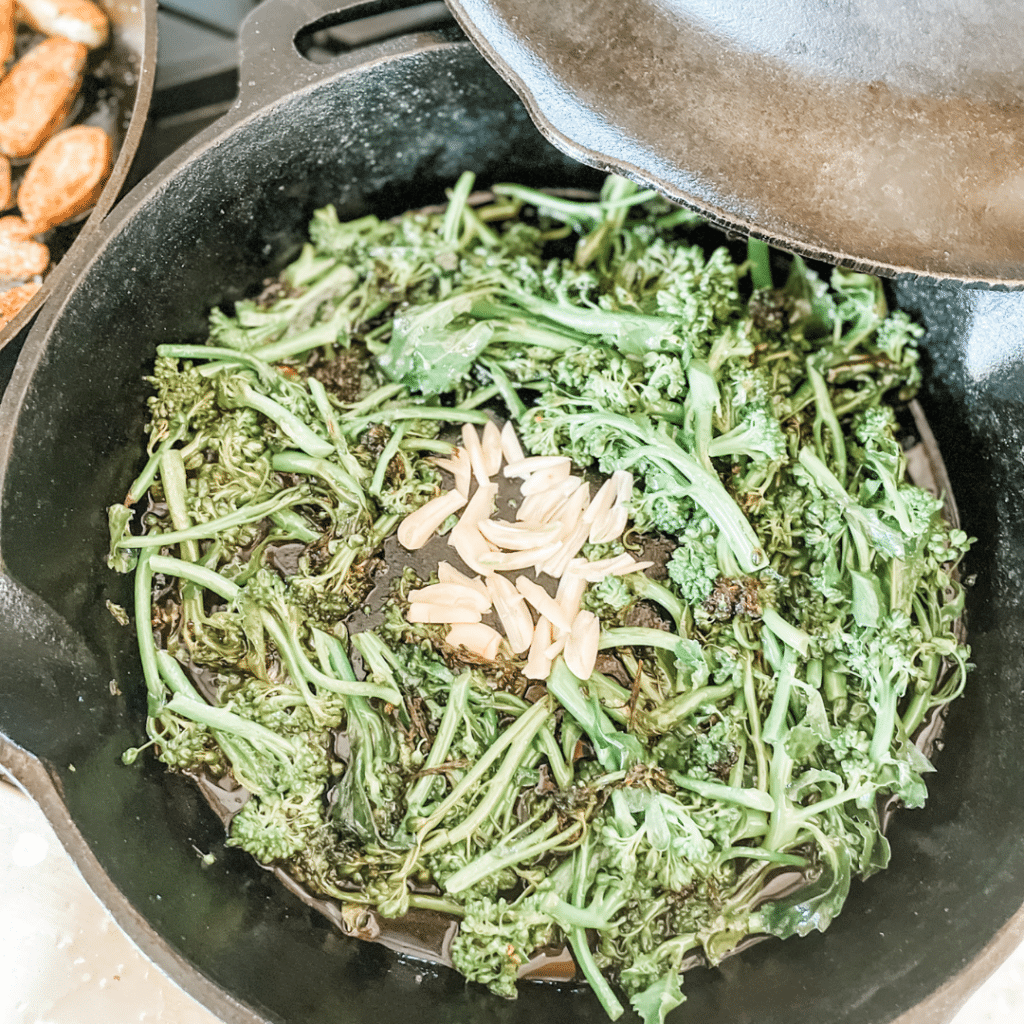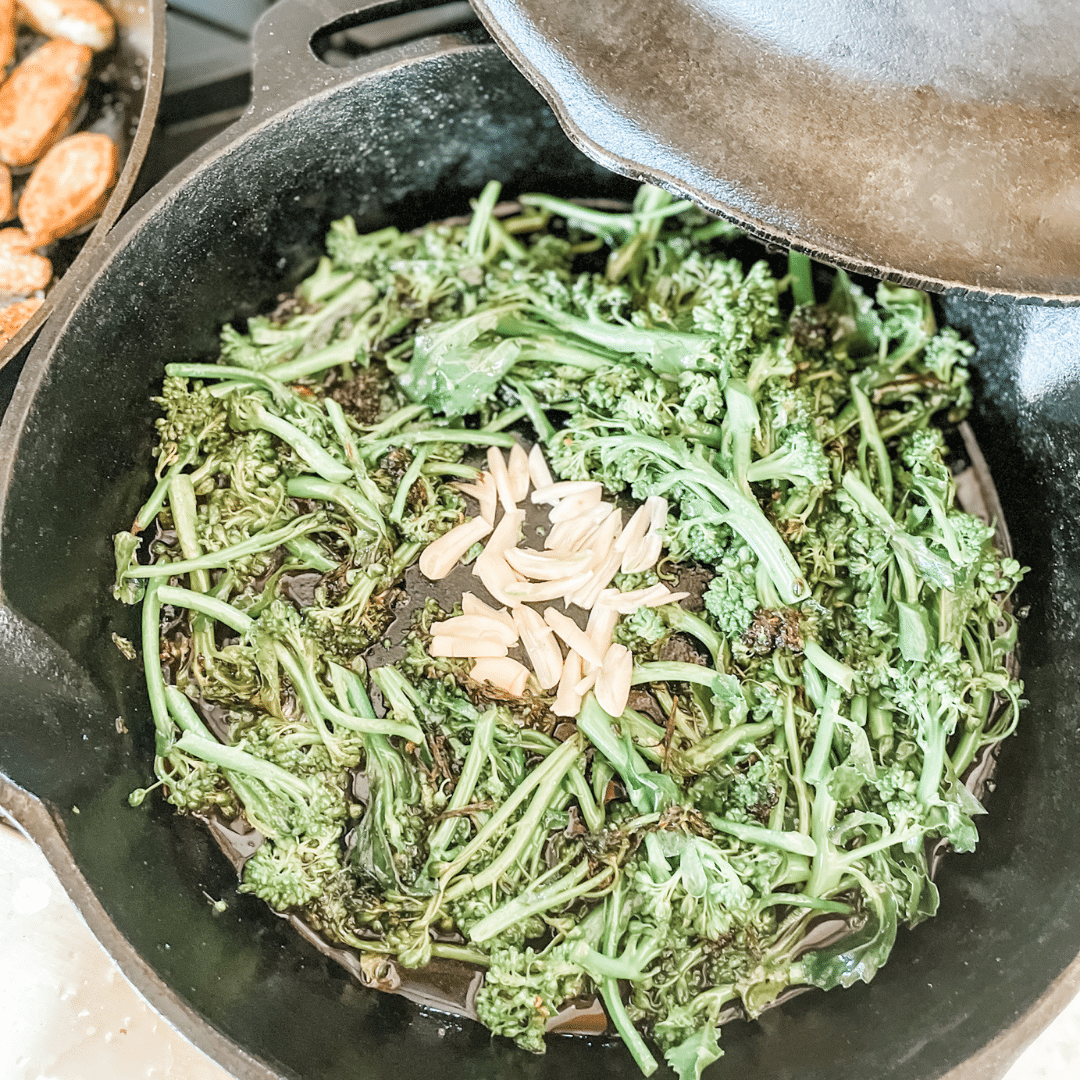 In the meantime, slice your garlic. Clear a spot in the skillet to add the garlic so that it comes in contact with the cast iron. Add a bit more fat if necessary. Cook for a minute or two, uncovered.
When the garlic is nicely browned, add a dash of crushed red pepper flakes. Depending on which fat you used, you may want to season with a bit of unrefined sea salt and freshly cracked pepper.
This charred broccoli with garlic is delicious on its own, but we love to serve it with a dash of high quality balsamic vinegar. This is the only vinegar I recommend for this purpose.
Print
Charred Broccoli with Garlic
---
---
---
---
12 NOURISHING GLUTEN-FREE SOUP RECIPES
Simplify your dinner prep with these tasty, nourishing soups!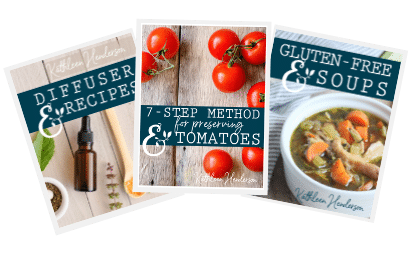 Sign up NOW for my best tips delivered weekly to your inbox!
You'll also get instant access to my library of free ebooks and resources.