Join the Seasonal Club.  Ditch the processed life! Learn to grow, source, preserve, and prepare real foods ALL YEAR LONG!  LEARN MORE >>
Join the Seasonal Club.
Ditch the processed life! Learn to grow, source, preserve, and prepare real foods ALL YEAR LONG!  LEARN MORE >>
Fresh Garlicky Green Beans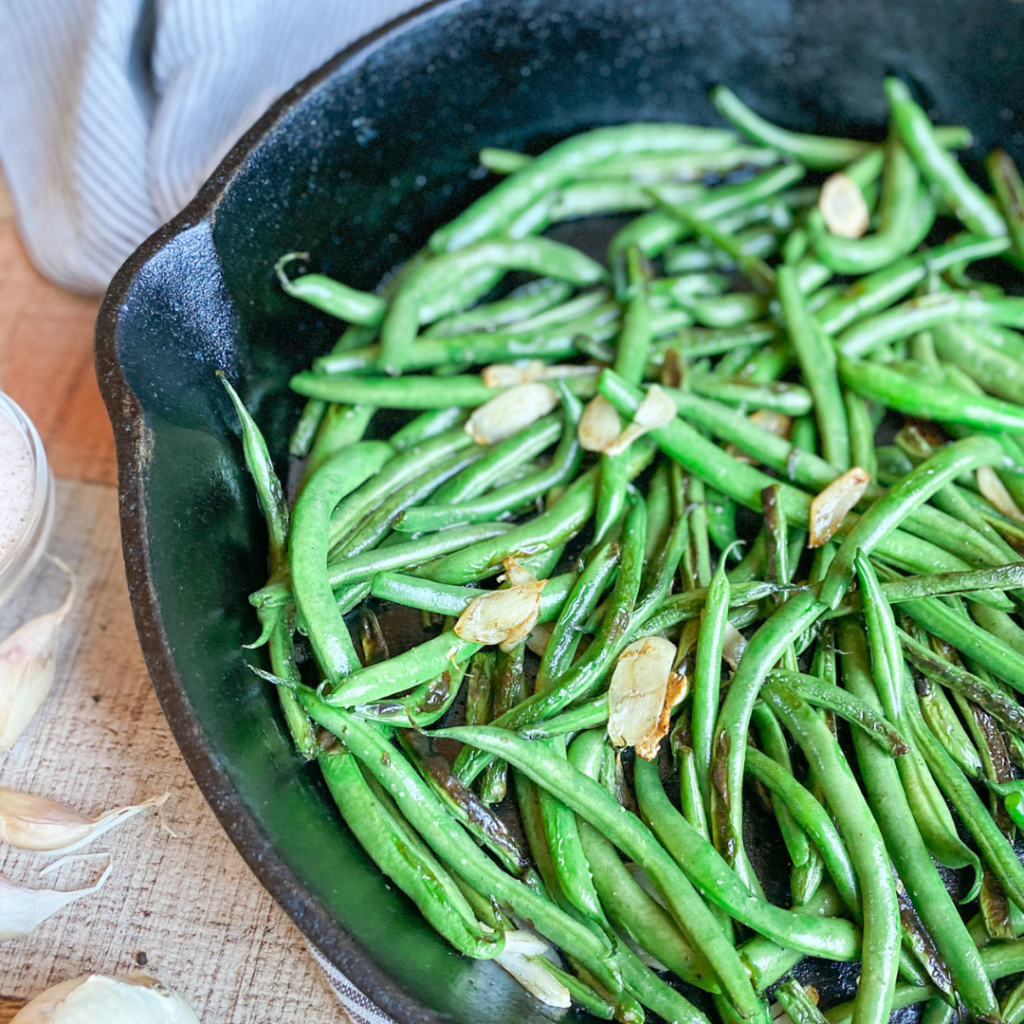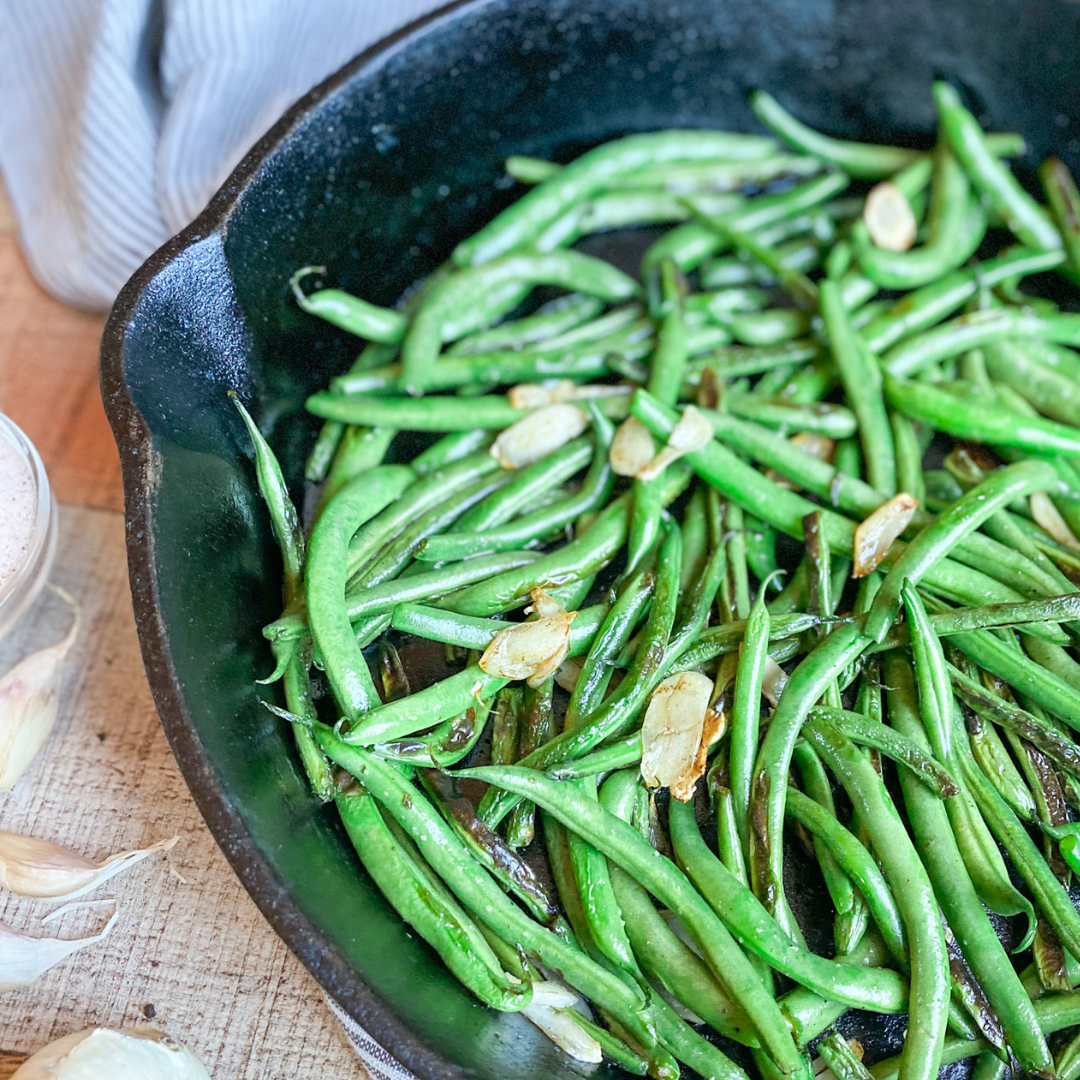 This post may contain affiliate links, which means I make a small commission at no extra cost to you.
See my full disclosure here.
Late summer into early fall is my absolute favorite time to harvest green beans, and garlicky green beans is one of my favorite ways to prepare them for our dinner table.
The flavor is amazing and the prep is so quick and simple. If you can get your hands on fresh, local green beans, you won't regret it!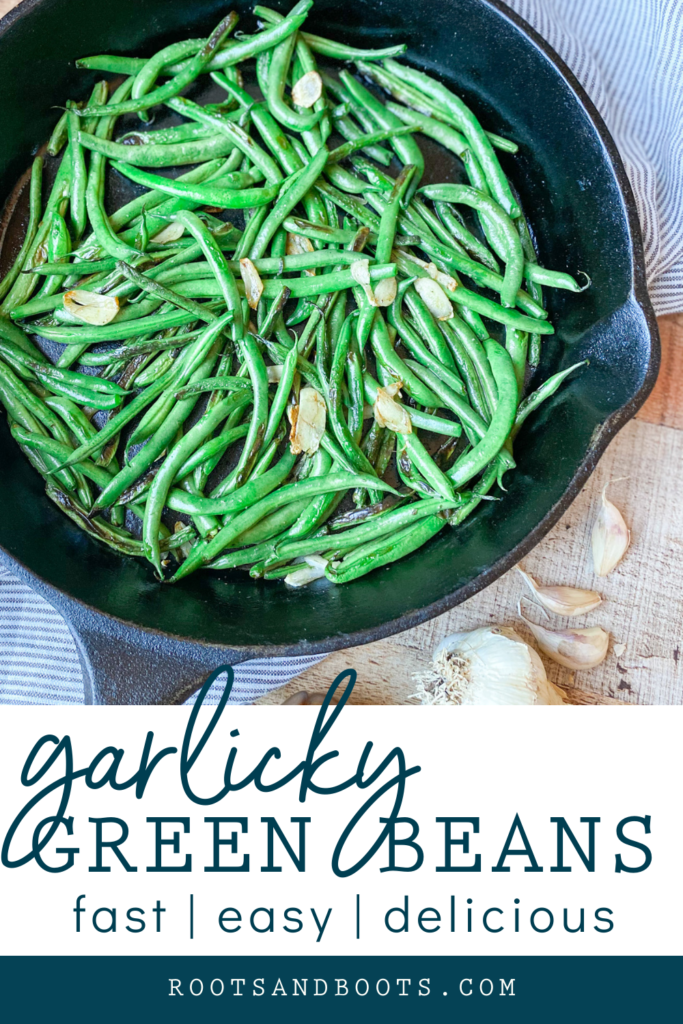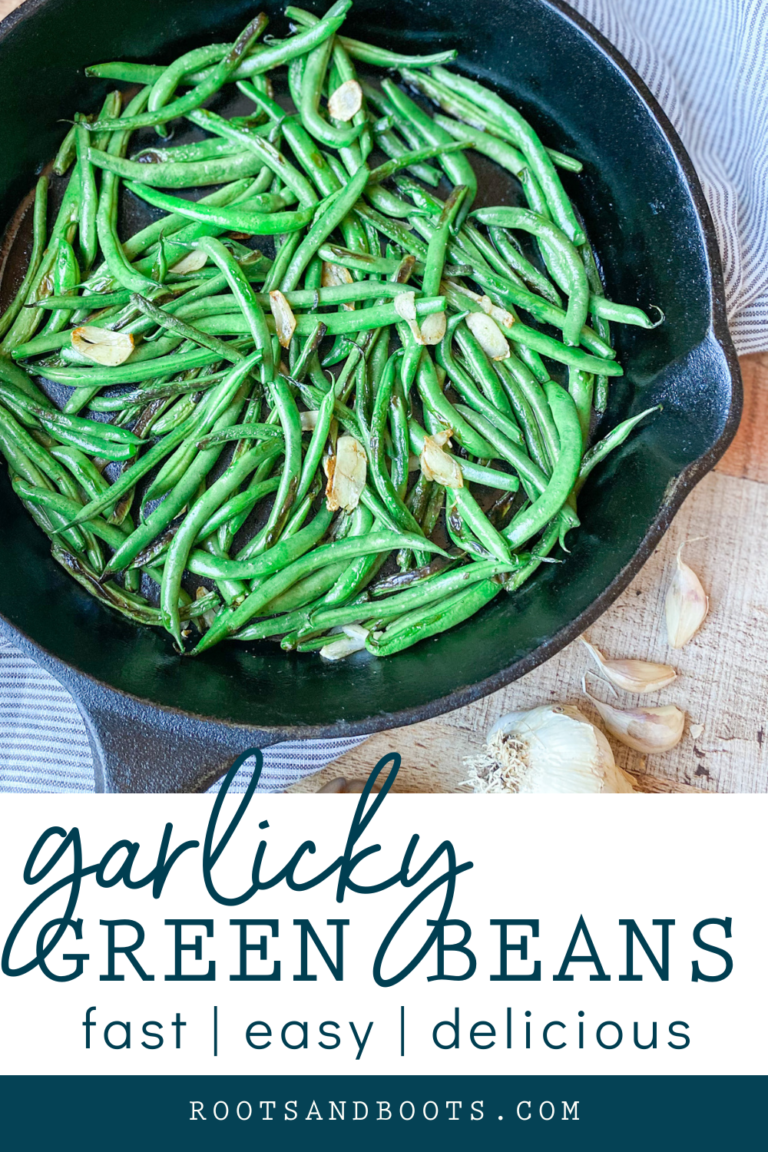 Fresh Garlicky Green Beans
This method is so simple that it's really more of a loose guide than a precise recipe. Sometimes simple is best! Especially when it comes to good, honest, real food.
The basic principles for preparing any fresh vegetable include good fats, plenty of unrefined sea salt, and a pinch of optional flavoring. In this case, my fats of choice are bacon drippings or lard and the flavoring comes from sauteed garlic. Yum!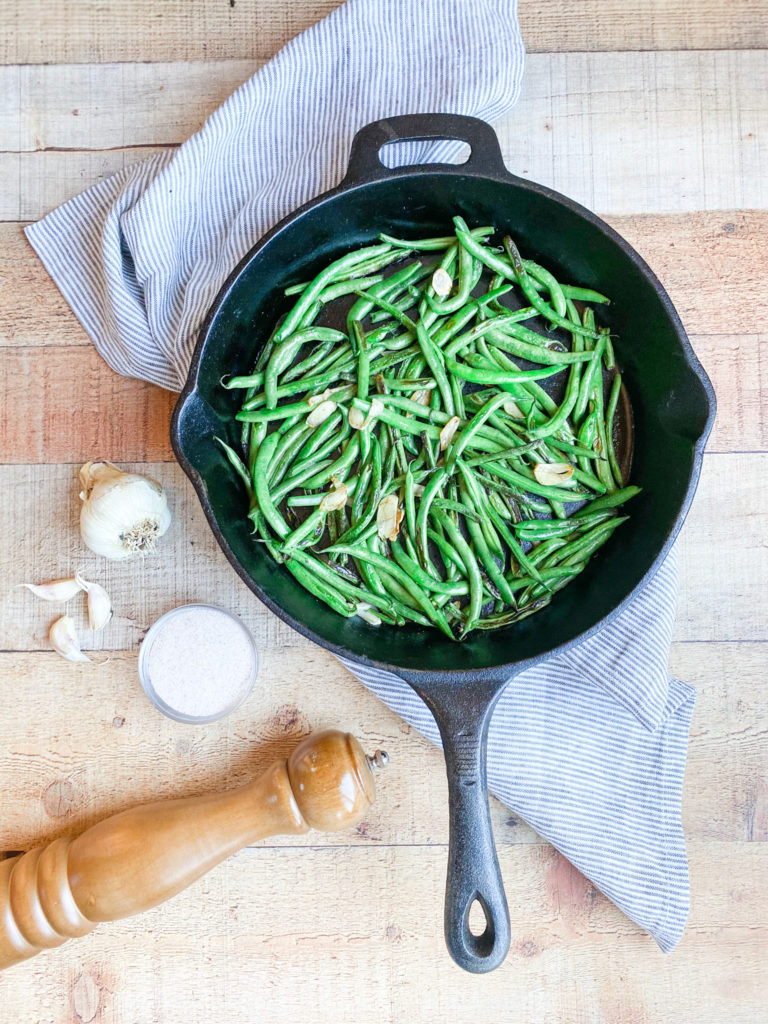 If your green beans come from the back yard or the farmer's market, be sure to look for young, slender beans. Once the beans begin to swell with seeds or turn leathery, they're past their prime for fresh eating.
This simple, flavorful combination pairs perfectly with just about any meat. And what a versatile side dish: from weeknight dinners to potluck gatherings to fancy occasions, Garlicky Green Beans are just the ticket.
Print
Garlicky Green Beans
Author:

Prep Time:

10 minutes

Cook Time:

10 minutes

Total Time:

20 minutes
---
Description
A simple yet flavorful way to prepare fresh green beans.  Simple enough for weeknight dinners and fancy enough for special occasions.
---
2

–

3

TB fat or cooking oil (I prefer bacon drippings or lard)
fresh, slender green beans
garlic cloves, sliced thinly, to taste
unrefined sea salt, to taste
freshly ground black pepper, to taste
---
Instructions
Trim ends of green beans.
Heat a large skillet over medium-high heat.  Try cast iron, if you have it!
When the skillet is hot, add fat or oil.
After the fat has melted, add green beans.
Reduce heat and cook for 5-10 minutes, until tender crisp.
Push green beans to one side of the skillet and add garlic to the open space.  Add a bit more fat, if necessary.
Cook and stir garlic several minutes until browned and fragrant.
Toss beans and garlic, then season with unrefined sea salt and freshly ground pepper.
Serve hot.
---
Notes
For my family of five, I fill a 12-inch cast iron skillet with green beans and add anywhere from 3-6 cloves of garlic.
12 NOURISHING GLUTEN-FREE SOUP RECIPES
Simplify your dinner prep with these tasty, nourishing soups!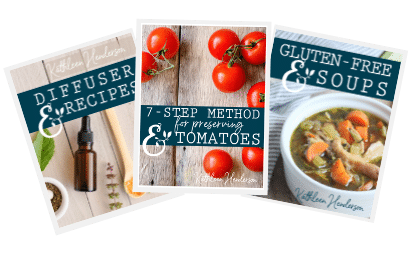 Sign up NOW for my best tips delivered weekly to your inbox!
You'll also get instant access to my library of free ebooks and resources.