Kid-Friendly Lunch Idea: Apple Sandwiches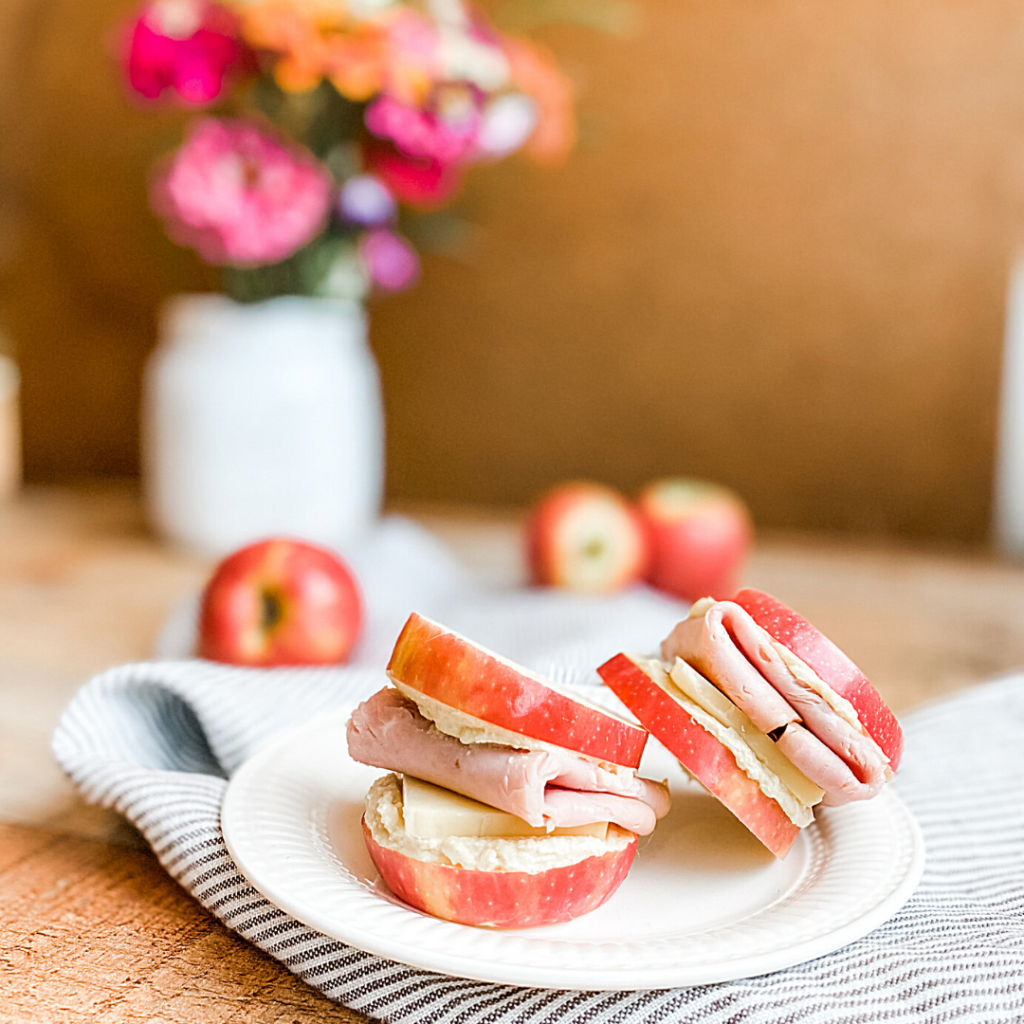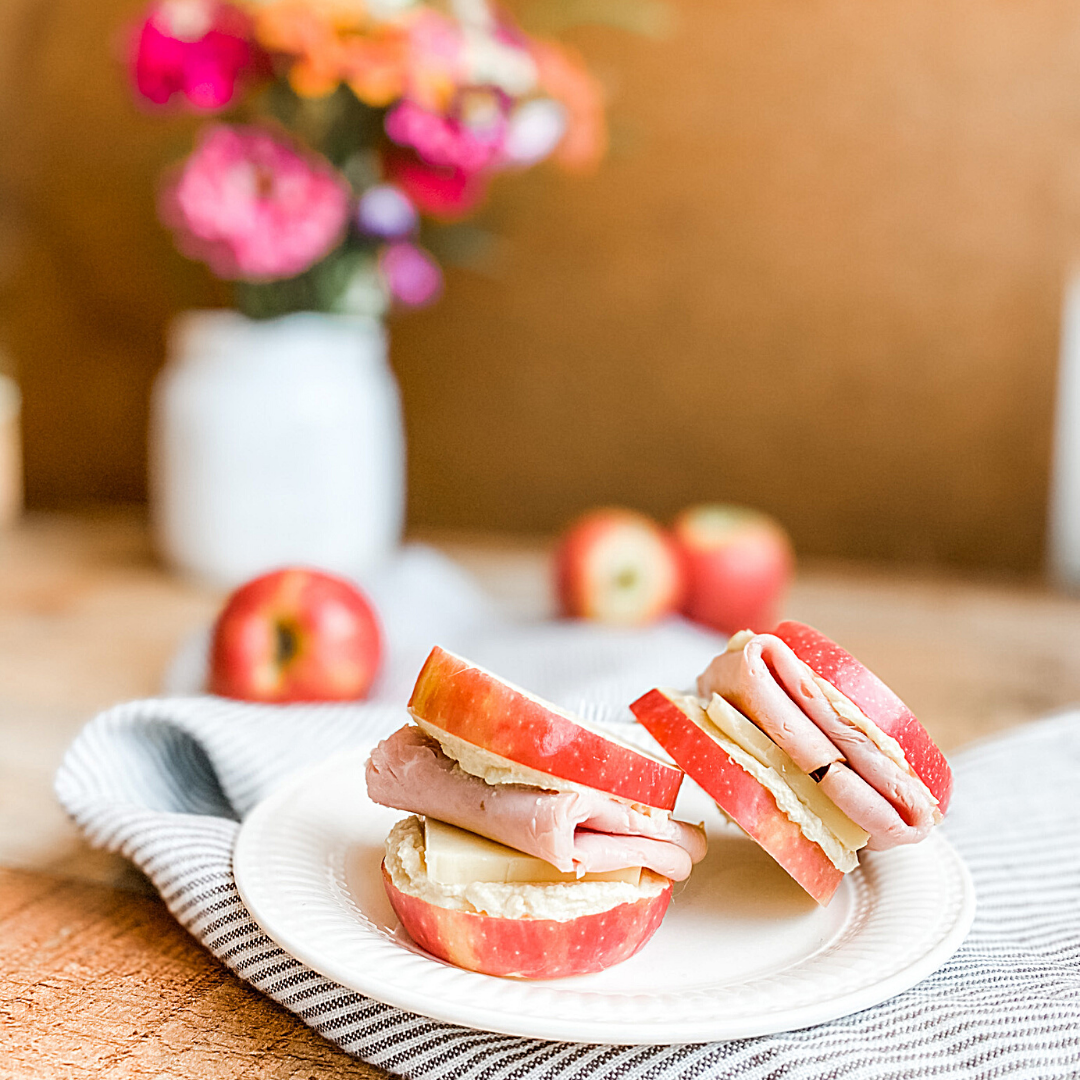 Simplify your dinner prep with tasty, nourishing soups!  My short, practical ebook is filled with my family's favorite one-pot, gluten-free, real-food soup recipes.
Get your copy of Nourishing Soups today!
This post may contain affiliate links, which means I make a small commission at no extra cost to you.
See my full disclosure here.
Fun, tasty and healthy, apple sandwiches are the ultimate #momwin.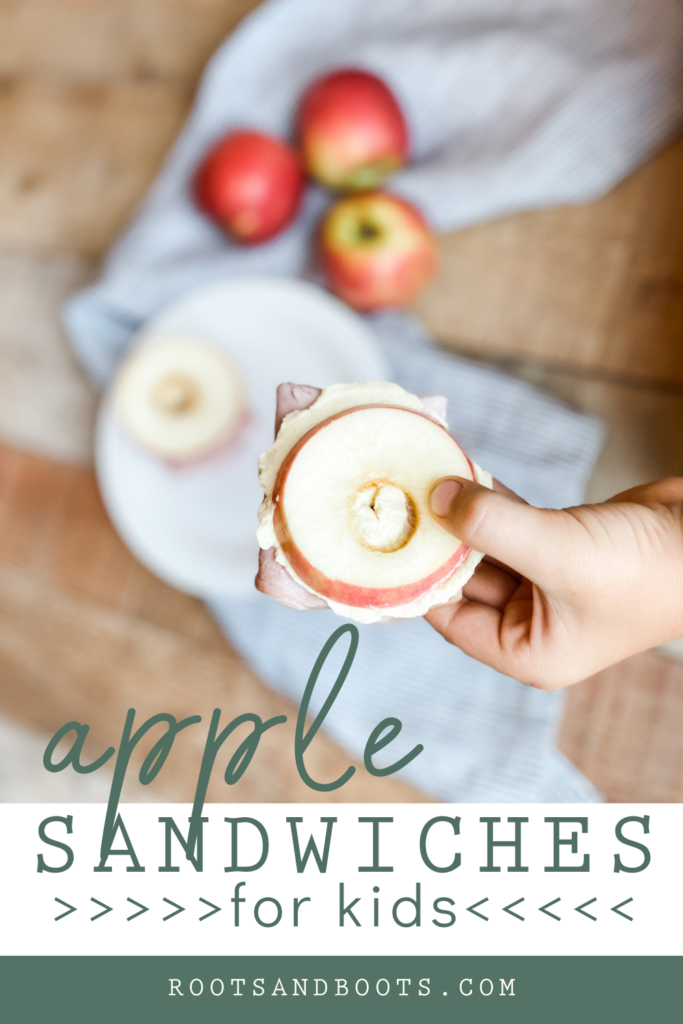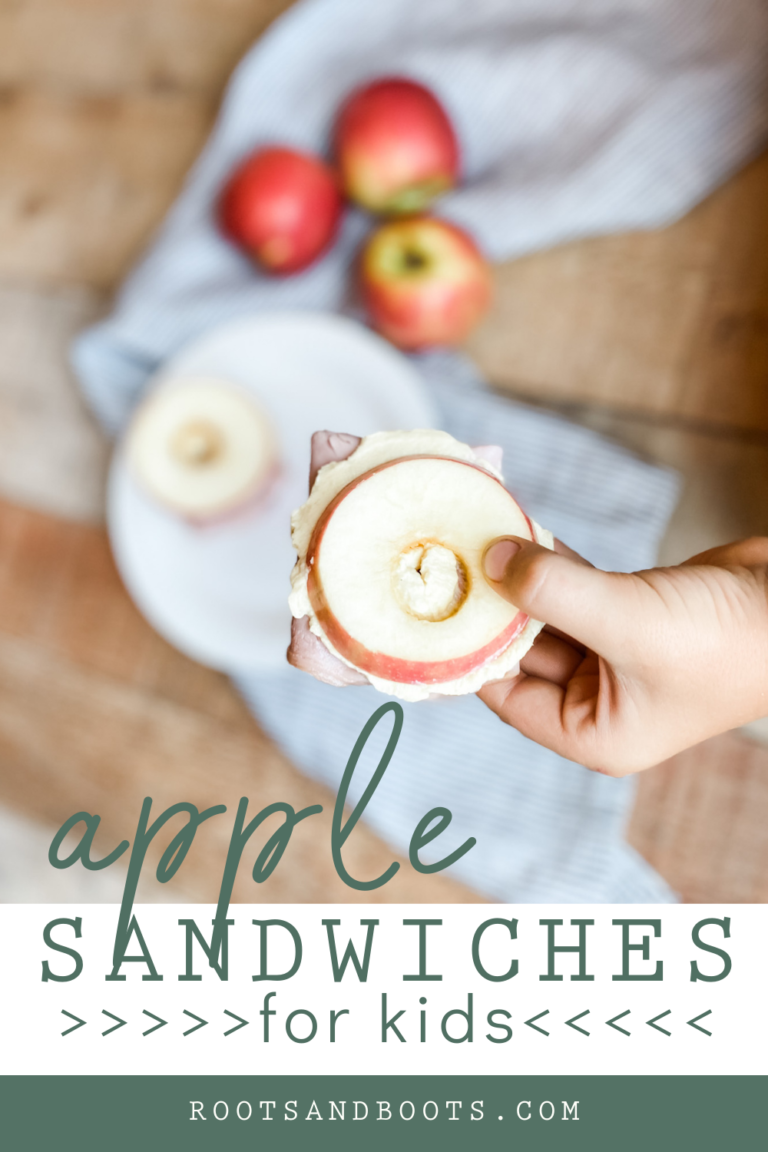 When my boys were little, as they tore through the kitchen during lunch prep–brandishing swords or tambourines or alien block creations–and happened to notice me with apple corer in hand, a loud celebration would commence: Hooray! We're having apple sandwiches today!
More apple recipes:
Do you need an apple corer?
If you decide to add Apple Sandwiches to your repertoire, just go ahead and spring for an official corer. Believe me, you do not want to risk your digits or sanity by attempting to core an apple with a knife.
It's an exercise in frustration, from beginning to end. And the results are less than satisfactory.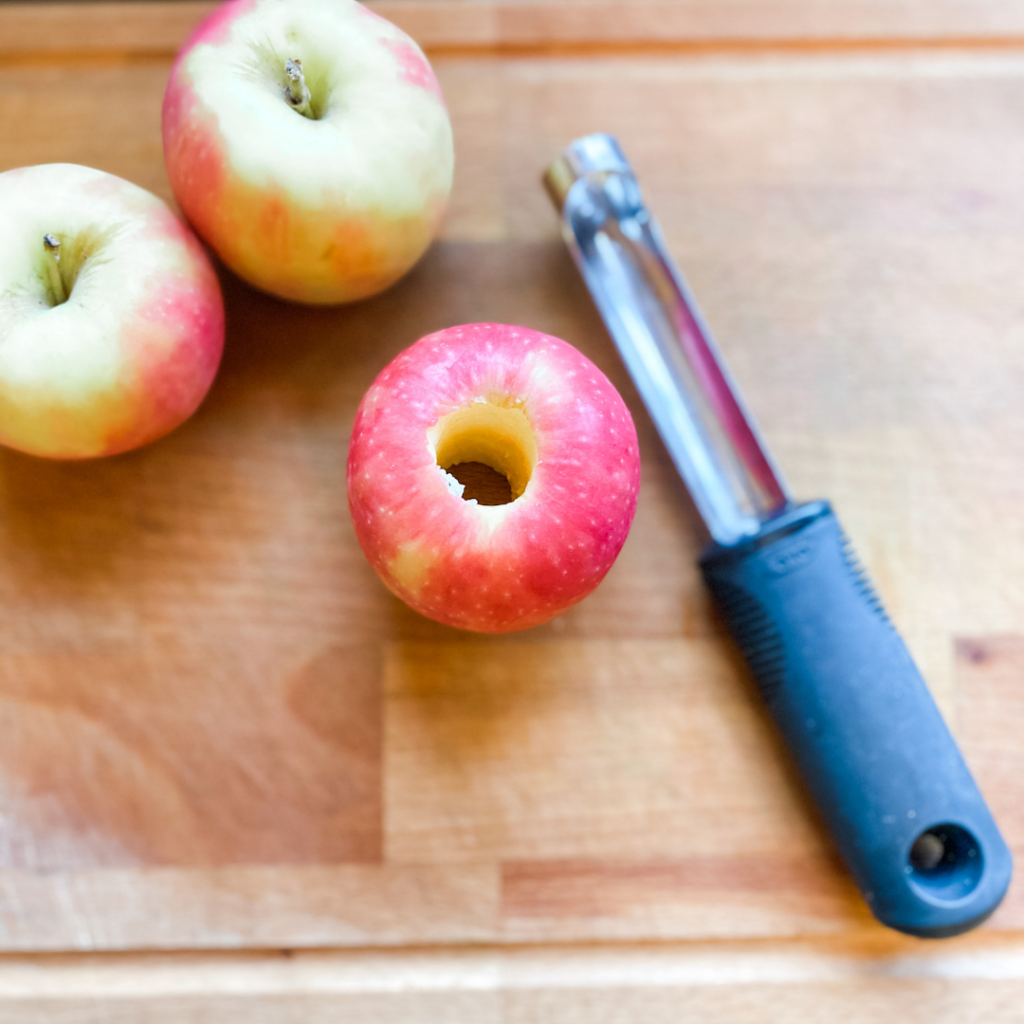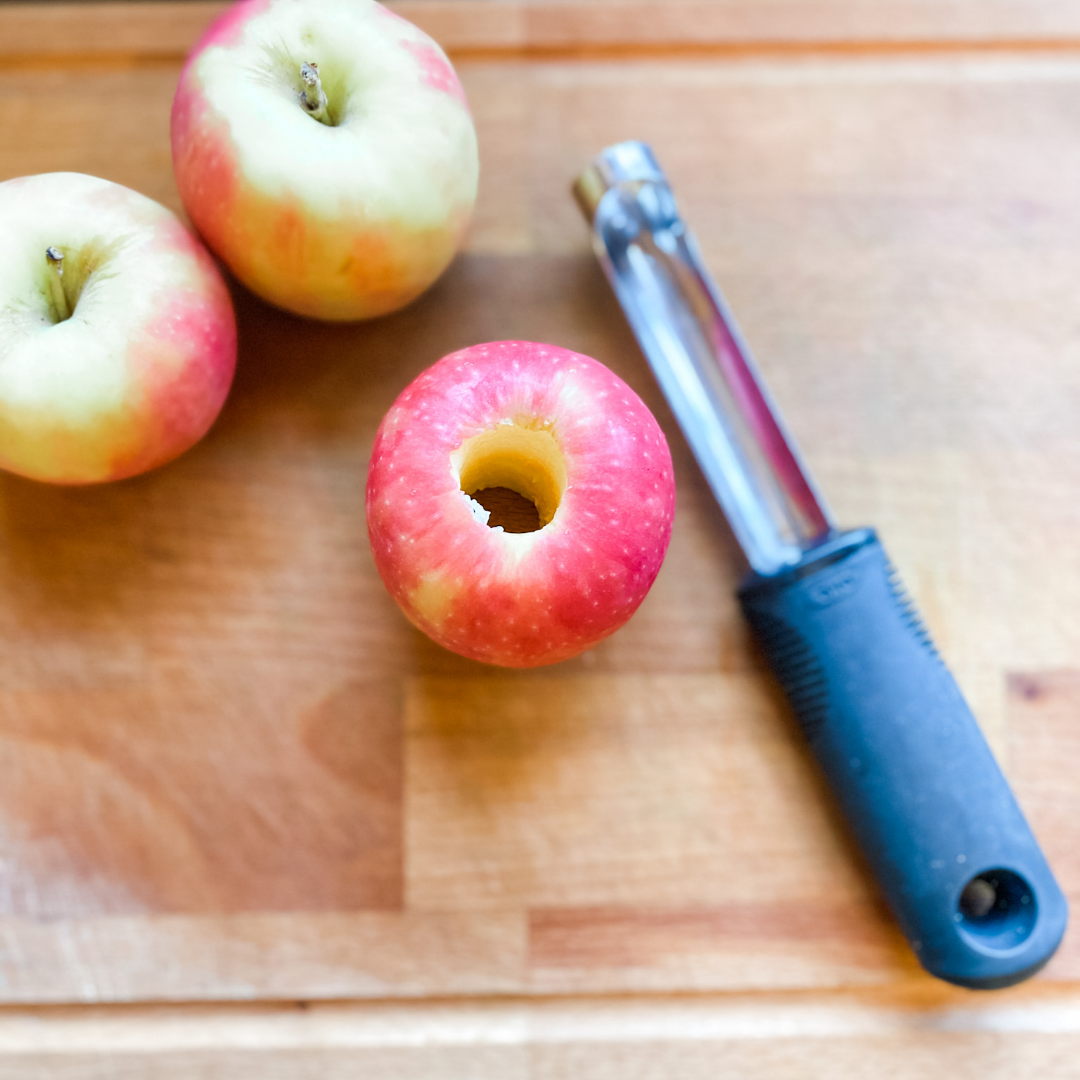 The method
After previous attempts at coring apples with a knife, I was super-impressed by the performance of my newly purchased Official Apple Corer.
So simple!
Insert the corer around the apple stem.
Adjust apple position, if necessary, to ensure the corer will slice straight through the apple.
Apply force from above.
Voila! Remove core.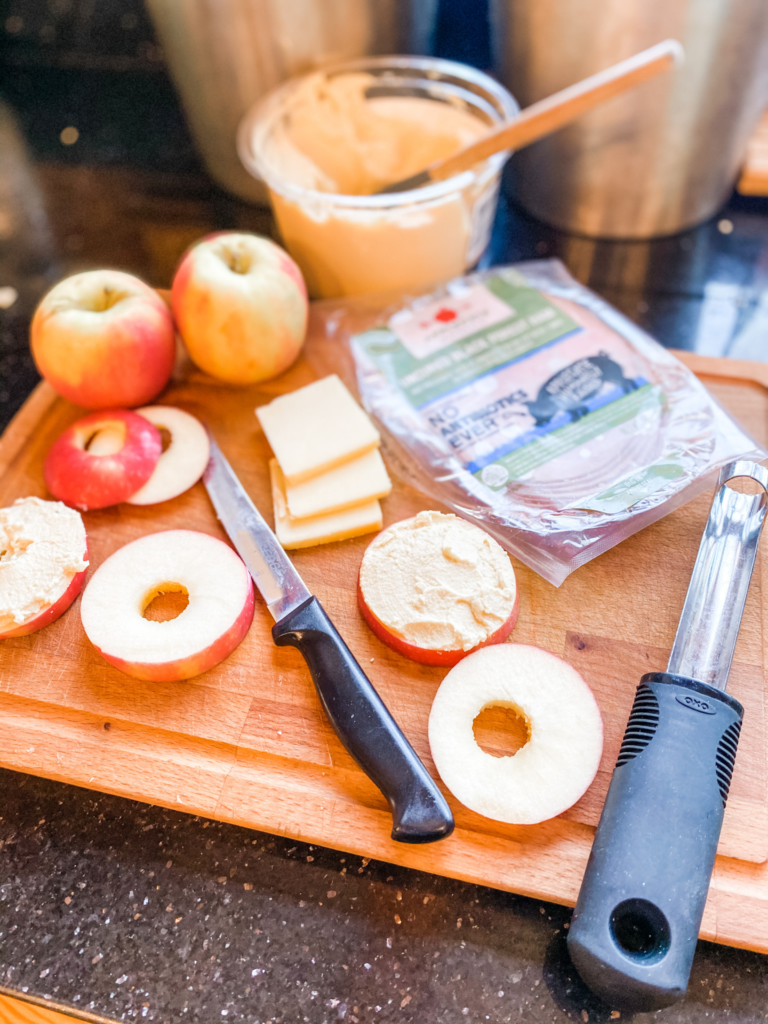 Apple sandwich fillers
Possibilities abound. Here are a few of our favorites:
More ideas
Try combining a few of these ingredients for even more apple sandwich possibilites:
Almond butter
Sunflower butter
Any kind of nut butter!
Roast Beef
Lettuce
Sprouts
Carrot matchsticks
Tip: prevent browning
If the apples will be eaten right away, there's no need for this step. But if you're preparing lunch ahead of time, you may want to spray the apple slices with lemon to prevent browning.
I use Lemon essential oil mixed with water in a spray bottle. Works great! Instructions here.
Hooray for a fun, easy, kid-friendly lunch idea!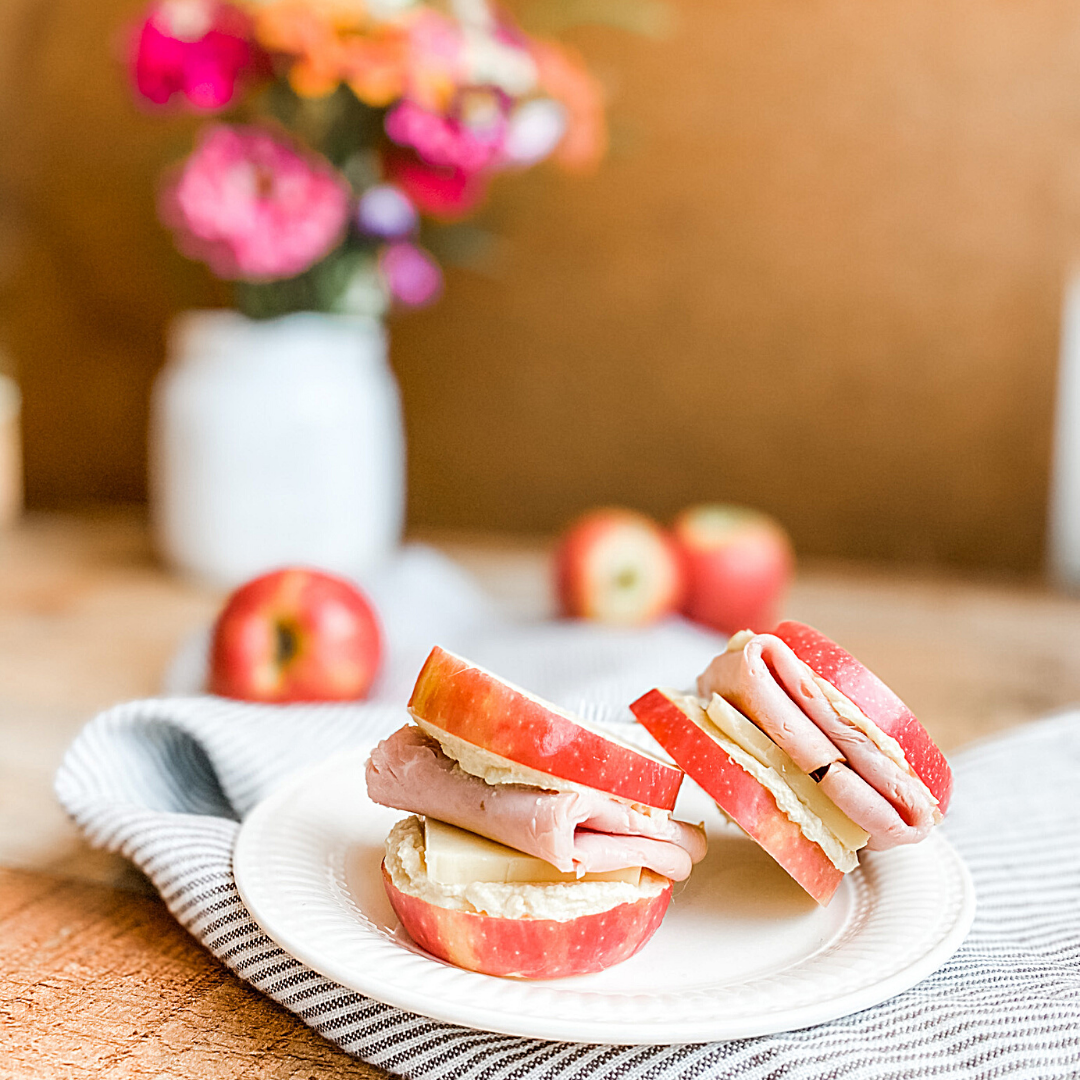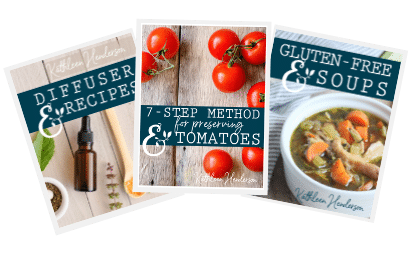 Sign up NOW for my best tips delivered weekly to your inbox!
You'll also get instant access to my library of free ebooks and resources.