3 Easy Ways to Prepare Any Vegetable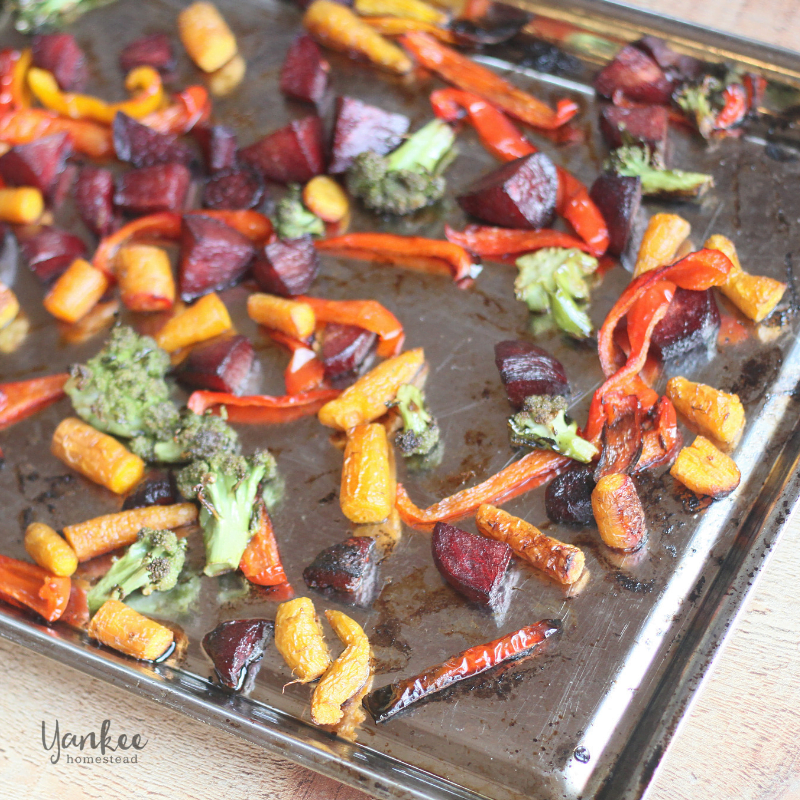 Simplify your dinner prep with tasty, nourishing soups!  My short, practical ebook is filled with my family's favorite one-pot, gluten-free, real-food soup recipes.
Get your copy of Nourishing Soups today!
This post may contain affiliate links, which means I make a small commission at no extra cost to you.
See my full disclosure here.
Last week, we talked about 8 ways to help kids eat more veggies. Today I want to focus in on #5 from last week's list, which is all about a few easy ways to prepare any vegetable.
Simple veggie prep makes all the difference
Simple veggie prep is one of the key strategies that dramatically impacted my family's vegetable consumption.
I love what Nina Planck says about this in her book Real Food:
Dress it up nicely. Say good-bye to plain steamed broccoli. Every vegetable should be properly dressed, and to me that means the right fat, a little salt, and perhaps one flavor, such as fresh herbs or good cheese.
If I want my kids to eat more veggies, then I obviously need to provide a variety of tasty options on a regular basis. Learning to prepare any vegetable simply and with good flavor allows me to get delicious veggies, and more of them, on the table every night.

Pssst! If you're looking for simple family meals, you need to join my subscriber list pronto! Roots and Boots subscribers get first dibs on an extra special project in the works that will revolutionize your real food family meal prep.
3 Easy Ways to Prepare Any Vegetable
There are lots of ways to dress up vegetables, and you can get all fancy if you like. Personally, I like to stick to these three main methods: roasting, sautéing, and steaming.
With these three simple methods, you'll be ready to prepare any vegetable that comes your way.
1. Roasting
Roasting really brings out the sweetness of root vegetables like potatoes and carrots, and requires less hands-on attention.
The method:
Chop veggies.
Toss in melted fat like butter, coconut oil, or bacon drippings and salt. Optional: add minced garlic or herbs.
Roast at a high temperature (400° F) until tender inside and browned and toasty outside.
Favorite vegetables for roasting:
Beets
Broccoli florets
Carrots
Potato wedges
Spaghetti squash
Sweet potato cubes
Time-saving tips:
Advance prep: chop veggies in advance.

Have a meal prep day over the weekend.
Use downtime in the kitchen while waiting for water to boil, muffins to bake, etc.
Knock out that night's veggie chopping task right after breakfast and stash in the fridge.

Double duty: use the preheating oven to melt the fat.

Add butter to a glass Pyrex measuring cup and place in the oven while it preheats.
When using cold, chopped veggies from the fridge, place them in the preheating oven, too. You want to bring them to room temperature before tossing with melted fat. I store chopped veggies in glass containers that can go right from the fridge to the oven.

Winning combo: combine several veggies on one rimmed baking sheet.

Chop firmer veggies like potatoes and carrots into smaller pieces and softer veggies like onions and peppers into wide strips for even cooking.

Smart move: cook once, eat twice (or more!).

Roast extra veggies early in the week for plenty of leftovers all week long.
Fully roast what you need for that night, while under-roasting the extra veggies. The extra veggies will cook up perfectly during the reheating process.
2. Sautéing
Sautéing is faster than roasting but demands more attention. It can work equally well for firm vegetables like potatoes and carrots, and more delicate veggies like spinach and peppers.
Sautéing tips:
Skillet: Use a skillet with a large surface area and a dense bottom. I prefer cast iron.
Heat: Preheat the skillet over medium-high heat. You want it to be quite hot before adding fat or food.
Fat: When the skillet is hot, add the fat and swirl to cover the bottom of the pan. As soon as the fat is melted, add the veggies.
Size: Try to make sure all pieces are roughly the same size, or the smaller pieces will burn. Dense veggies like potatoes should be cubed on the small side so the insides will cook fully before the outsides burn.
Space: Don't overcrowd the pan, or the veggies will steam instead of brown.
Stir: Stir frequently to promote even cooking and browning.
Favorite vegetables for sautéing:
Carrots
Chard
Mushrooms
Peppers
Potatoes
Spinach
Zucchini
3. Steaming
Steaming is my least favorite method, but it works really well for certain veggies. After steaming, don't forget to toss with a yummy fat and a bit of salt for good flavor.
The method:
Boil 1 inch of water in a large pot.
Add veggies in a steamer basket. I don't have one, so I use a metal colander.
Cover with lid and steam for a few minutes, until veggies are tender.
After testing for doneness, remove veggies and add butter, salt, and optional garlic and herbs .
Favorite vegetables for steaming:
Fresh green beans
Frozen broccoli
Bonus: Mashing
This method requires an extra step: cook first, then puree. It can also require peeling, unless you like skins in your mashed potatoes. Some people do.
Still, it's a relatively simple process and can be a nice way to jazz up a weeknight meal. As an added bonus, the leftovers keep well in the fridge and freezer.
The method:
Boil or steam veggies until soft.
Puree in a food processor (cauliflower) or mash with a hand masher (potatoes).
Add butter and milk or cream while mashing.
Favorite vegetables for mashing:
Potatoes, peeled
Sweet potatoes, peeled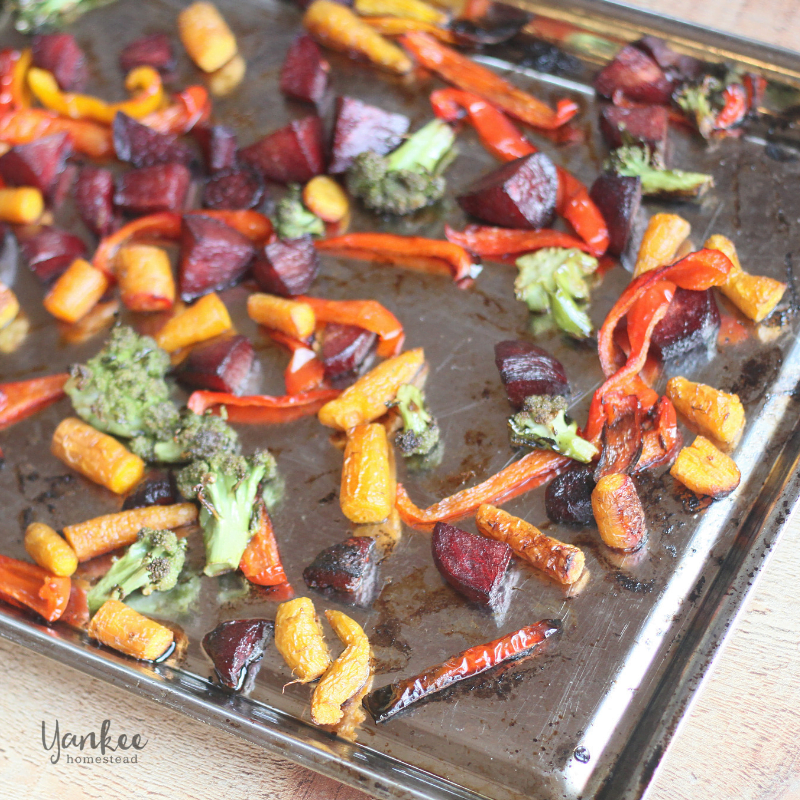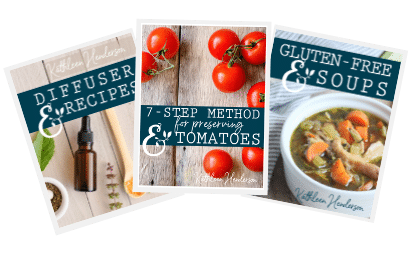 Sign up NOW for my best tips delivered weekly to your inbox!
You'll also get instant access to my library of free ebooks and resources.