Sauteed Baby Mushrooms, Del Frisco's Style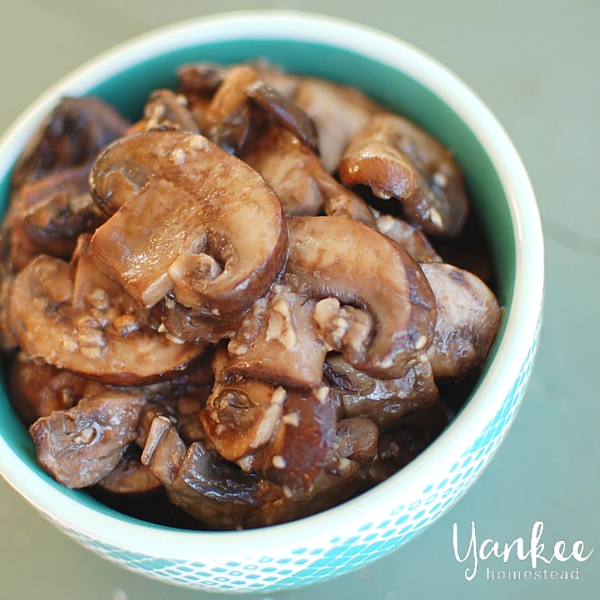 Simplify your dinner prep with tasty, nourishing soups!  My short, practical ebook is filled with my family's favorite one-pot, gluten-free, real-food soup recipes.
Get your copy of Nourishing Soups today!
This post may contain affiliate links, which means I make a small commission at no extra cost to you.
See my full disclosure here.
Mr. Native Texan loves a good steak.  Unfortunately, he's been unable to find one that lives up to his standards here on the east coast.
Back in Texas, good steaks practically grew on trees!  Del Frisco's, located in the heart of downtown Fort Worth, was one of our favorite fancy steak houses.
They also have a location in Dallas, as well as in several other major cities across the US.  See all their locations here.
But this post is about mushrooms, not steaks. 🙂
True story: while dining at Del Frisco's, our server accidentally brought us a side of Sauteed Baby Mushrooms.  Neither of us even liked mushrooms, but he left them at our table anyway.  So we tried them.  Amazing!
We were instantly converted.
By the way, I actually called up the chef at Del Frisco's to find out the exact recipe for their Sauteed Baby Mushrooms.
His slightly unenthusiastic response: Sherry, butter, lots of garlic, salt and pepper.  Cook for about 20 minutes on the stove.
Mr. Native Texan still does not like mushrooms in general, but he loves these! And they've earned a spot in the dinner rotation for Project: Eat More Veggies.
Print
Sauteed Baby Mushrooms, Del Frisco's Style
---
1

or

2

packages sliced baby bella mushrooms
Butter or coconut oil–2-3 TB (I use coconut oil.)
Sherry or white wine–about 1/4 cup
Lots of garlic, minced–1-2 TB
Unrefined sea salt & ground black pepper, to taste
---
Instructions
Heat coconut oil (or butter) over medium heat in a pan on the stove top.
Add sherry or white wine.
Add garlic and saute for a few minutes.
Add mushrooms and cook about 20 minutes, stirring occasionally. You many want to reduce the heat in order to prevent over cooking.
Add salt and pepper to taste.
Serve and enjoy!
---
Notes
I use white wine, and not a very good one. 🙂 We're not wine drinkers, but I do keep one bottle each of red and white wine on hand for cooking.
The amounts, as you can see, are very inexact. Play around until you find a good ratio. You really can't go wrong! And don't be afraid to use what seems like too much garlic.
More simple & tasty veggie recipes: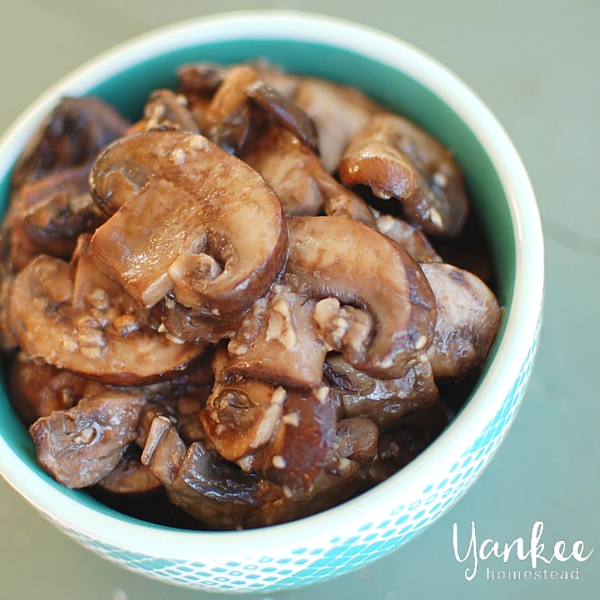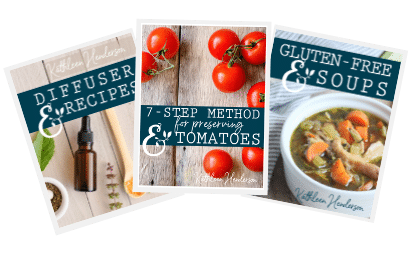 Sign up NOW for my best tips delivered weekly to your inbox!
You'll also get instant access to my library of free ebooks and resources.