My Favorite Sunscreens (and my large, floppy beach hat)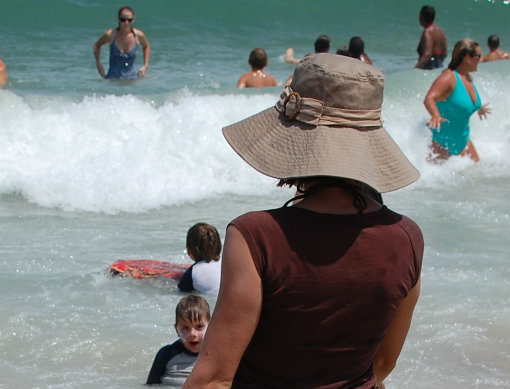 This post may contain affiliate links, which means I make a small commission at no extra cost to you.
See my full disclosure here.
Yesterday, I explained why we don't use much sunscreen around the Yankee Homestead. When we do need extra protection, this is what we like to use: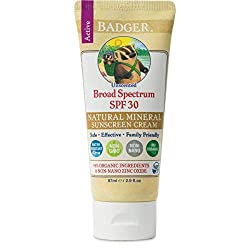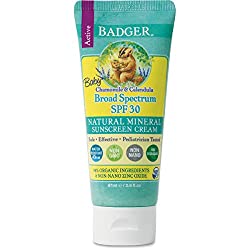 When I first learned that regular sunscreens might not be such a great idea, I did all kinds of research to find a sunscreen that was as safe as possible and still easy to use.  We've used a number of Badger sunscreen products and have been happy with all of them.
You should know that any sunscreen with zinc oxide will not be as easy to apply as the old sunscreens you were used to.  It will also make your skin look pale.  Mr. Native Texan hates this about our new sunscreen (which is kind of funny, because he's already quite pale).  The kids don't care a bit, and I really only use the stuff at the beach, where pale skin is the least of my worries. 🙂
I also purchased several large, floppy hats as well as this swim shirt from Lands' End, which is sort of like a grown-up rash guard that matches my swim suit.
Let's face it: my beach days no longer afford the luxury of actually relaxing or taking the time to cover every inch of my body with sunscreen.  Now, my top priority is protecting my kids' skin and making sure they don't drown.
Especially since Little Brother arrived on the scene: that kid loves the water and has no fear!  As a baby he would make a beeline for the ocean the minute no one was watching, crawling like mad directly into the waves.  I don't have much time to sit around reapplying my sunscreen, so I figured clothing was my best line of defense.
And the IARC agrees:
The International Agency for Research on Cancer recommends clothing, hats and shade as primary barriers to UV radiation. It says that "sunscreens should not be the first choice for skin cancer prevention and should not be used as the sole agent for protection against the sun" (IARC 2001a).  [EWG: Sunscreen Exposed]
The other sunscreen we like is called TruKid Sunny Days.
Have you found a great natural sunscreen?  Share it below!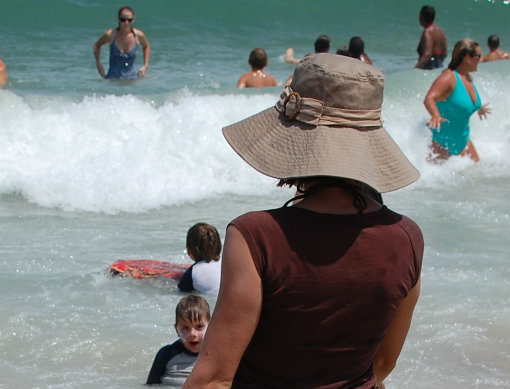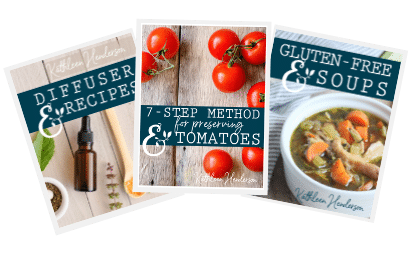 Sign up NOW for my best tips delivered weekly to your inbox!
You'll also get instant access to my library of free ebooks and resources.