Sunscreen: Does it Work? Is it Safe?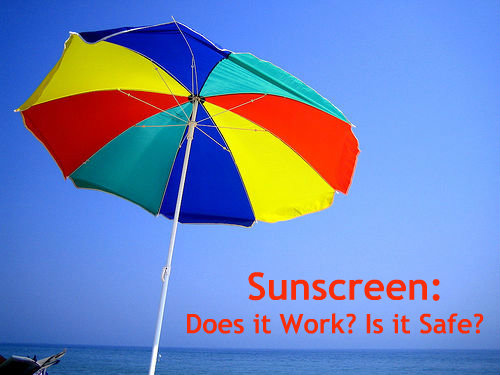 This post may contain affiliate links, which means I make a small commission at no extra cost to you.
See my full disclosure here.
Did you know that regular sunscreens are carcinogenic?
That's right, the very substance we're encouraged to slather all over ourselves in order to protect our body's largest organ (the skin), is suspect of, at worst, causing and speeding the development of cancer and, at best, offering little real protection against skin cancer.
[A] wide range of public health agencies – including the FDA – have found very little evidence that sunscreen prevents most types of skin cancer.  [EWG: Sunscreens Exposed]
Want to know more? 
Keeper of the Home: My Thoughts on Sunscreen — Stephanie's opinions on "whether we even need to wear sunscreen at all."
Cheeseslave: Why We Don't Use Sunscreen — Ann Marie believes (and there's much solid evidence to support her theory) that taking cod liver oil boosts the skin's natural barrier against sun damage.  Our own experience here at the Yankee Homestead supports this as well.  All of us take cod liver oil daily, and while we can't spend hours and hours out in the heat of the day with no protection, we rarely use sunscreen.  And we're outside a LOT.  [Except for Mr. Native Texan, who has extremely fair skin–he has to remain more vigilant in his battle against the burn.  But even he has noticed a difference in how much longer it takes his skin to burn.]
Tomorrow I'll reveal our favorite sunscreen, used mainly for days at the beach or on other occasions when we're out in the sun for long periods of time in the middle of the day.  Stay tuned!  
Here it is: My Favorite Sunscreens (and my large, floppy beach hat)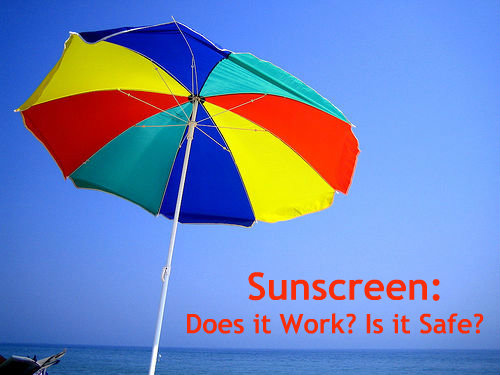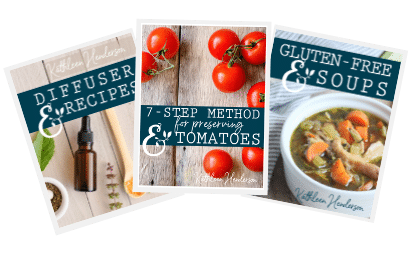 Sign up NOW for my best tips delivered weekly to your inbox!
You'll also get instant access to my library of free ebooks and resources.