Join the Seasonal Club.  Ditch the processed life! Learn to grow, source, preserve, and prepare real foods ALL YEAR LONG!  LEARN MORE >>
Join the Seasonal Club.
Ditch the processed life! Learn to grow, source, preserve, and prepare real foods ALL YEAR LONG!  LEARN MORE >>
How to Make Perfect Bacon with Zero Mess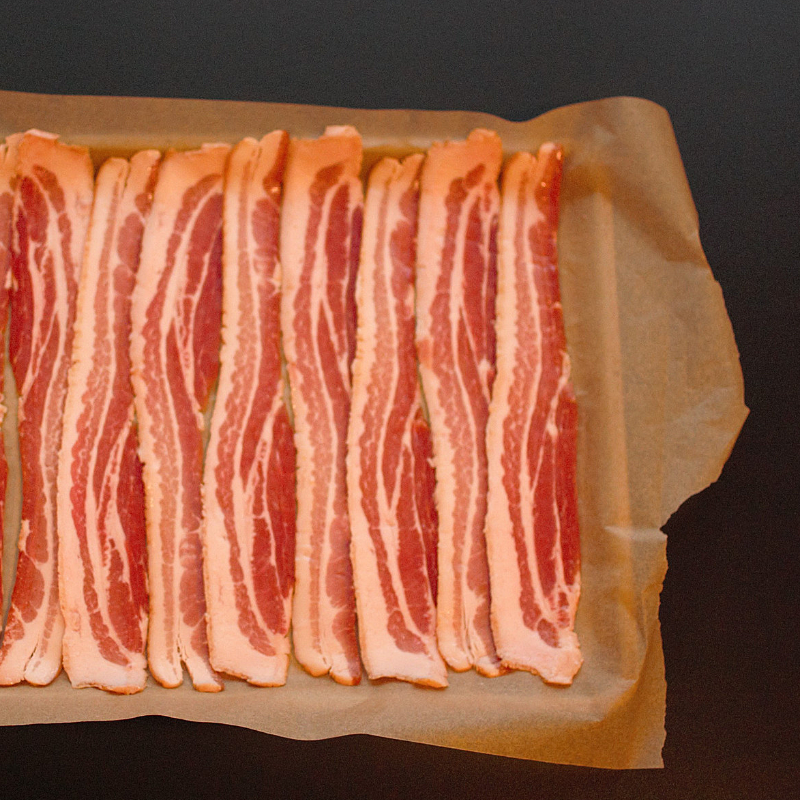 This post may contain affiliate links, which means I make a small commission at no extra cost to you.
See my full disclosure here.
Oh the lengths I used to go to for perfect bacon!
Hot spitting grease inflicted tiny burns upon my arms and tiny stains upon my clothing, splattering the stove top with a greasy film. And despite my best efforts at hovering over the frying pan to keep the precious strips from burning, I always charred at least one batch.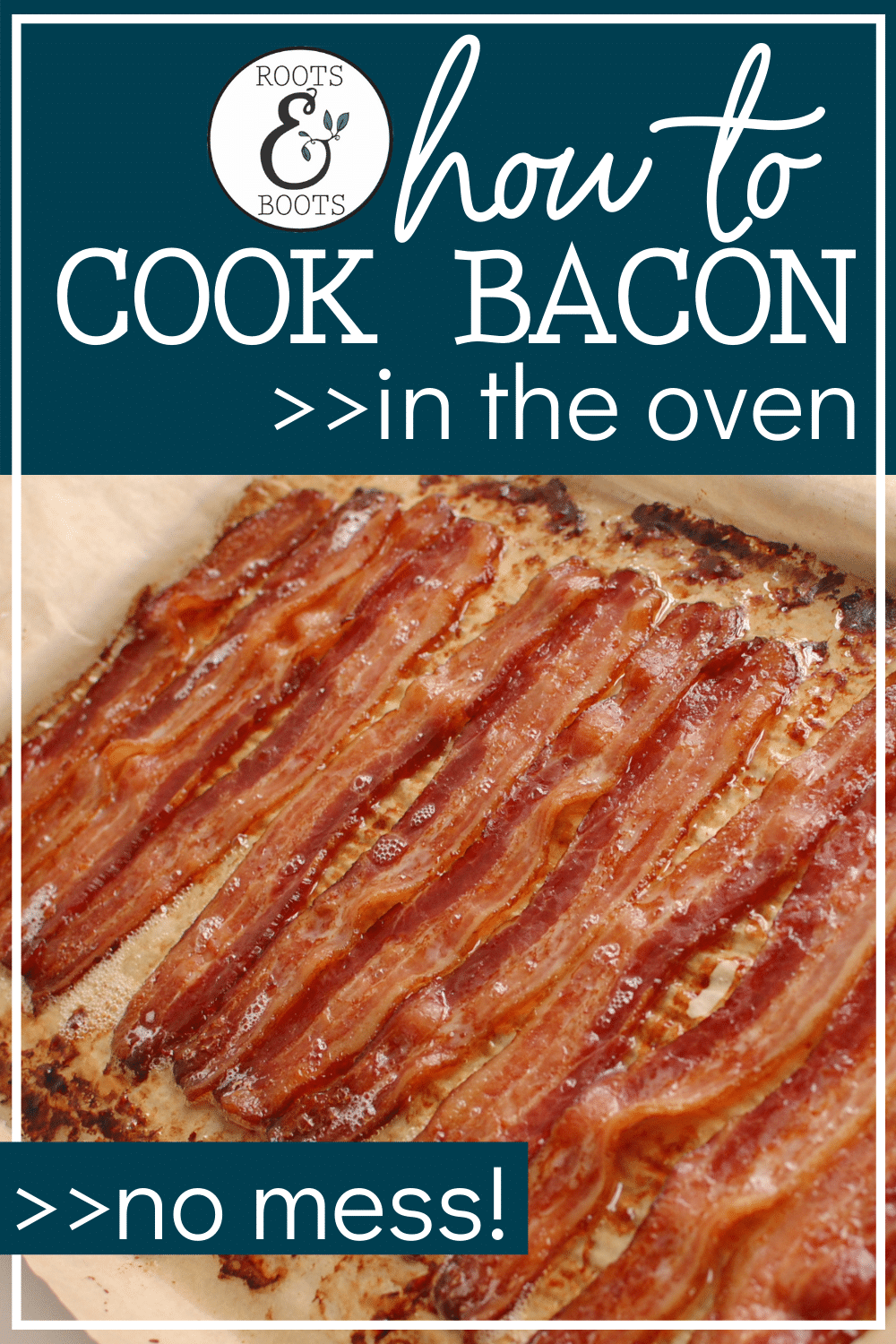 Such an arduous process!
If you can relate, you will love this method for making perfect bacon with zero mess! After years of cooking bacon this way, I have perfected the process.
How to Make Perfect Bacon with Zero Mess
Cook it in the oven!
I've blogged about this before, back when I was still cooking with aluminum foil. I've experimented extensively with parchment paper since then, and it works just as well! Admittedly, the grease-pouring process is a tad trickier with parchment paper but it's totally doable.
The trade off is worth it to me, to avoid potential dangers of consuming aluminum transferred from tin foil to my bacon. I now try to avoid aluminum whenever possible. We use nontoxic food wraps, safe food storage containers, nontoxic bakeware, stainless steel lunch containers, parchment paper, and paper muffin liners.
Here's the process:
Preheat oven to 350°.
Line rimmed baking sheets with parchment paper.
Arrange bacon strips on the parchment paper, overlapping slightly to maximize the space. (The bacon will shrink as it cooks.)
Cook at 350° for 20-28 minutes, depending on the thickness of your bacon and your desired level of crispiness.
Transfer bacon to a plate or dish lined with paper towels to absorb the grease.
Allow bacon grease to cool slightly, but not solidify.*
Carefully fold the parchment in from the outer edges, until it reaches a manageable size for pouring the grease.
Pour grease into a jar, and save in the fridge for other yummy purposes like sauteing spinach, making bacon biscuits, or scrambling eggs.
Here's the best part: if you're careful with the parchment paper, your baking sheets will be perfectly clean. Simply put them away! No washing necessary!
*Note: if you have the time and the counter space, you can go ahead and allow the bacon grease to solidify. When it's completely cooled, simply scrape into a jar or container.
Note: If different people in your family prefer varying degrees of crispiness, it's pretty easy to slip the baking sheet out of the oven and transfer some pieces earlier. Then return the rest of the bacon to the oven and cook until nice and crispy, which is my personal preference.
I love to make a big batch of bacon and reheat the leftovers throughout the week. In this case, I remove some of the bacon from the oven earlier than usual. These softer pieces will crisp up nicely during the reheating process later. I use a cast iron skillet to reheat small batches of bacon on the stove top.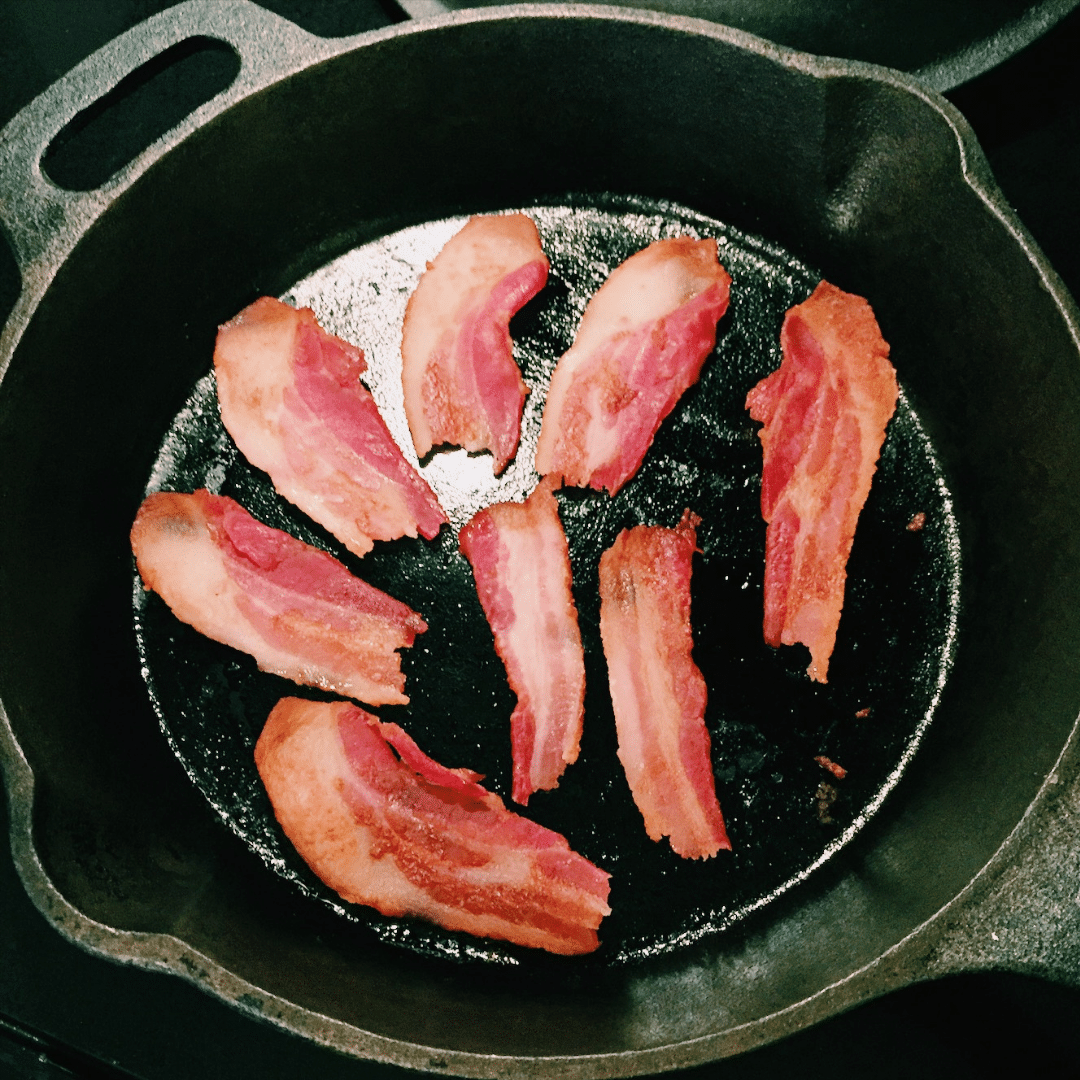 12 NOURISHING GLUTEN-FREE SOUP RECIPES
Simplify your dinner prep with these tasty, nourishing soups!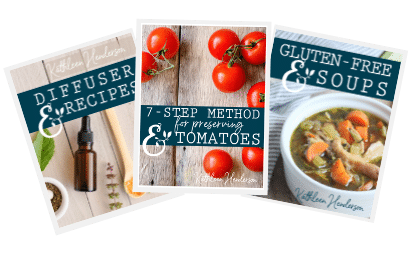 Sign up NOW for my best tips delivered weekly to your inbox!
You'll also get instant access to my library of free ebooks and resources.