Join the Seasonal Club.  Ditch the processed life! Learn to grow, source, preserve, and prepare real foods ALL YEAR LONG!  LEARN MORE >>
Join the Seasonal Club.
Ditch the processed life! Learn to grow, source, preserve, and prepare real foods ALL YEAR LONG!  LEARN MORE >>
16 Best Veggies for Your Fall Garden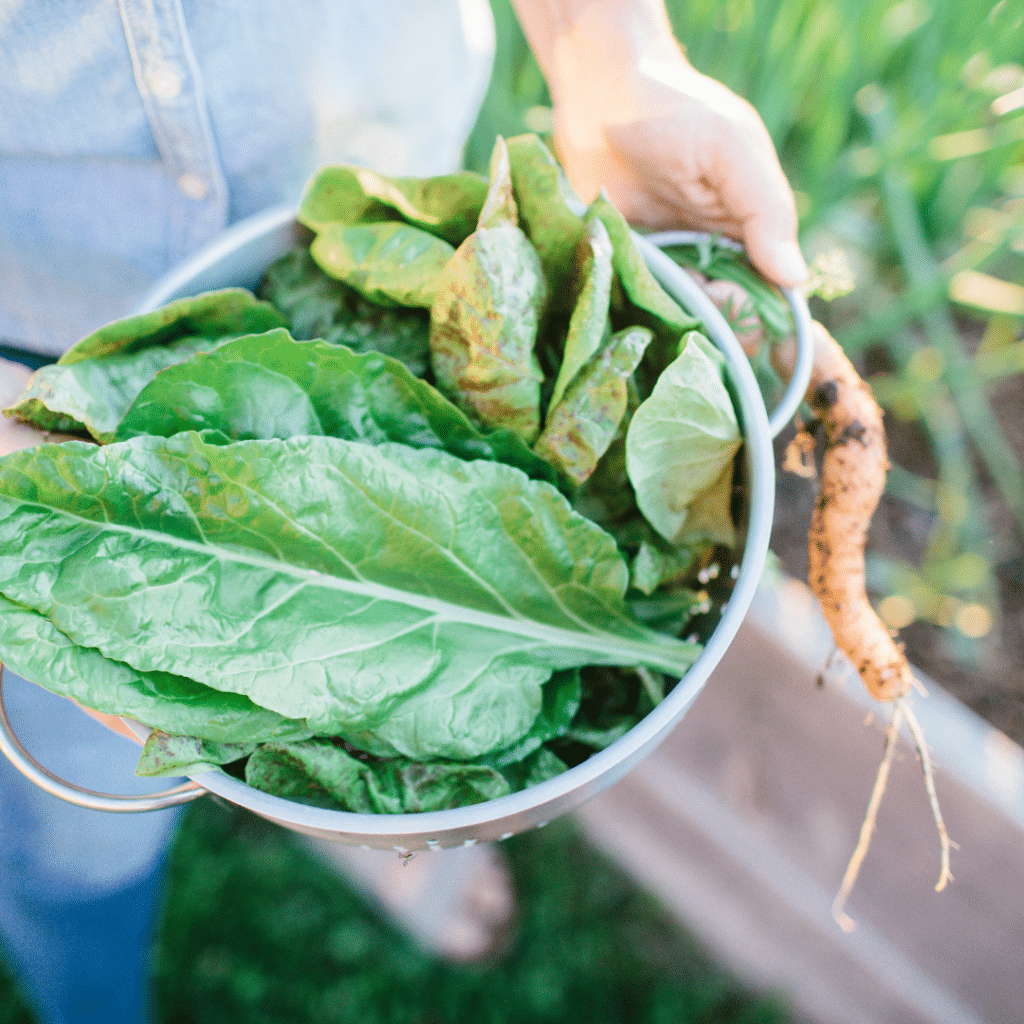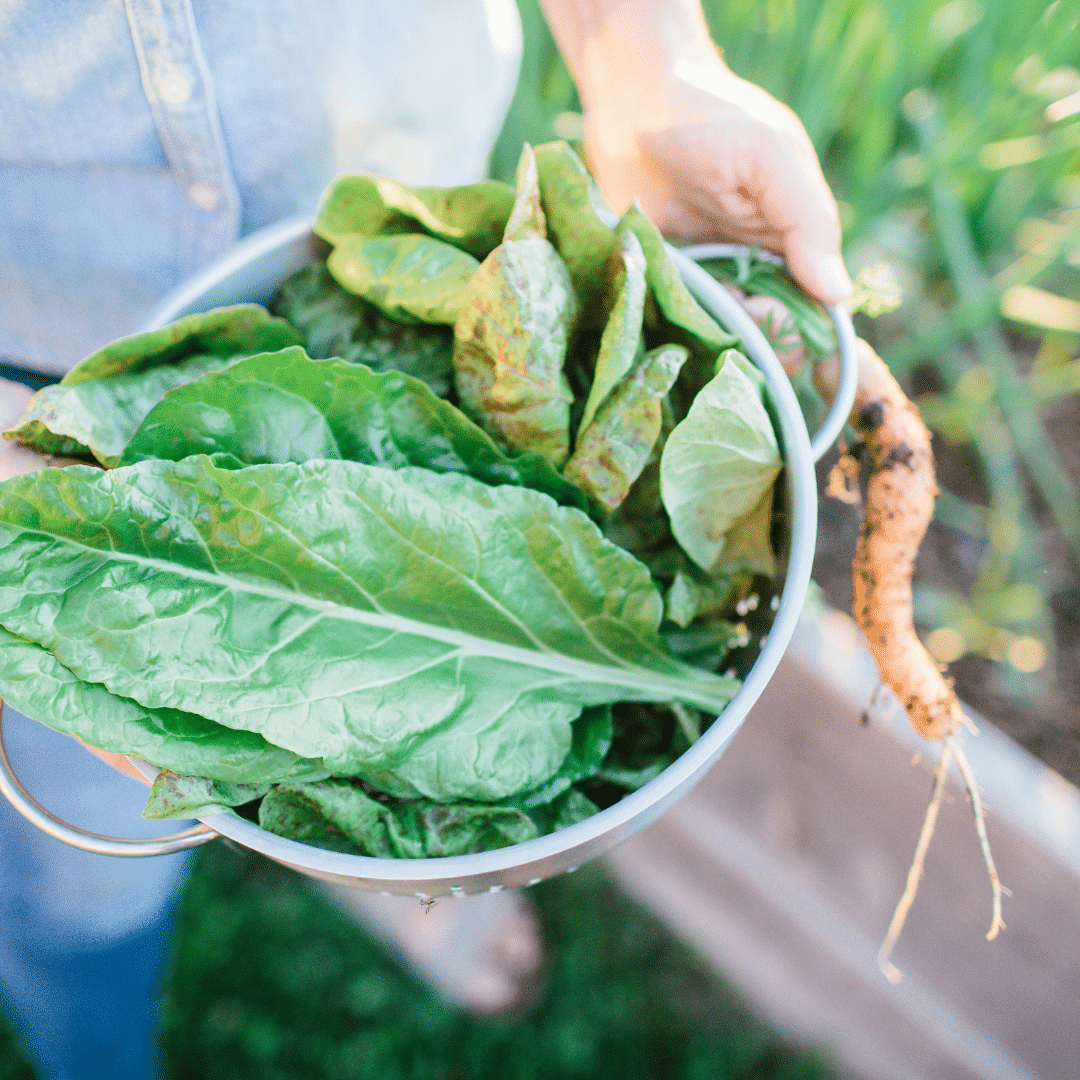 This post may contain affiliate links, which means I make a small commission at no extra cost to you.
See my full disclosure here.
Let's take a look at the best veggies for your fall garden. In a few short months you'll be so thankful you planted them now!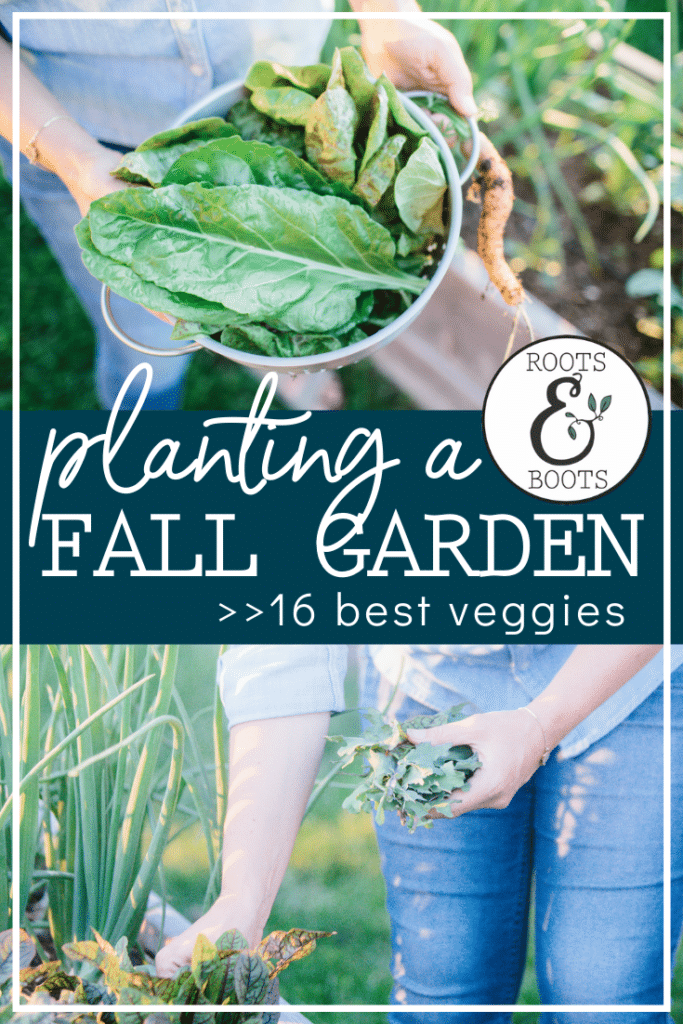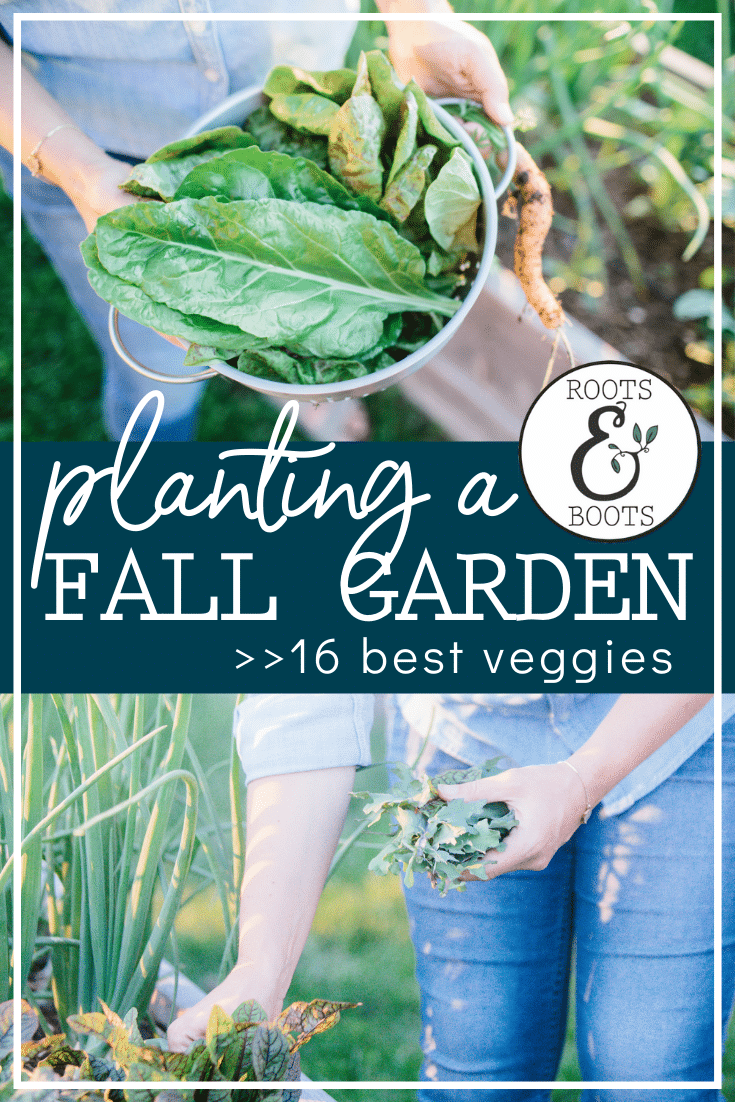 Best veggies for your fall garden
When to start
I'm guessing the last thing you want to think about in the heat of July is planting more veggies. But mid-summer is exactly the time to get your fall veggies growing!
No one likes to garden in the heat of summer, myself included. I try to do the bulk of my gardening in the mornings and evenings when the sun isn't quite so hot. Despite the heat, however, I know I've got to get my fall plantings started.
If you wait until fall to start the next round of veggies, it will be too late. In order to have a "fall garden", you've got to start those seeds in mid-summer. For most garden zones, this means July.
Want to see my mid-July garden? I put together a quick video tour of my large, in-ground garden. Coming soon: quick video tour of my kitchen garden! Can't see the video? Click here to watch.
I grow veggies in northern Virginia and the dates you'll see below are specific to my zone 7a garden. Always know your own garden zone, and check your resources for correct planting dates.
How to find your garden zone and planting dates
local extension office – local extension offices are run by local/state universities. Ours is run by Virginia Tech. Someone at the local extension office will know your garden zone, or can point you in the right direction. The extension office is a valuable resource for all things agriculture: gardening, farming, forestry, and more.
local master gardeners – many areas have a local MG group that serves the public with a hotline, a demonstration garden, etc. Take advantage of this resource!
local gardening friends – the longer they've gardened, the better! This "phone a friend" option is not to be overlooked: gardeners generally love to invest in new gardeners, and they're the perfect people to ask about your garden zone and especially about planting dates.
local Instagram accounts – if you happen to find an experienced gardener from your zone who shares tips on Instagram, follow them! Ask them questions and do what they do. Try searching Instagram tags for your zone. Example: #zone7a.
online maps – I hesitate to recommend this option because online maps don't always get it just right. However, they can be a good place to start.
online calculators – local sources are best, but you can also use an online calculator to determine the best planting dates for your zone.
What to plant
Some vegetables are not good candidates for the fall garden. They may take too long to mature or they prefer hot summer weather.
However, there are plenty of veggies that do well in the fall. Many of these veggies prefer cool weather and most of them also grow well in spring. What's more, some of these spring veggies actually grow better in the fall.
More about spring veggies: 12 Best Veggies for Your Spring Garden.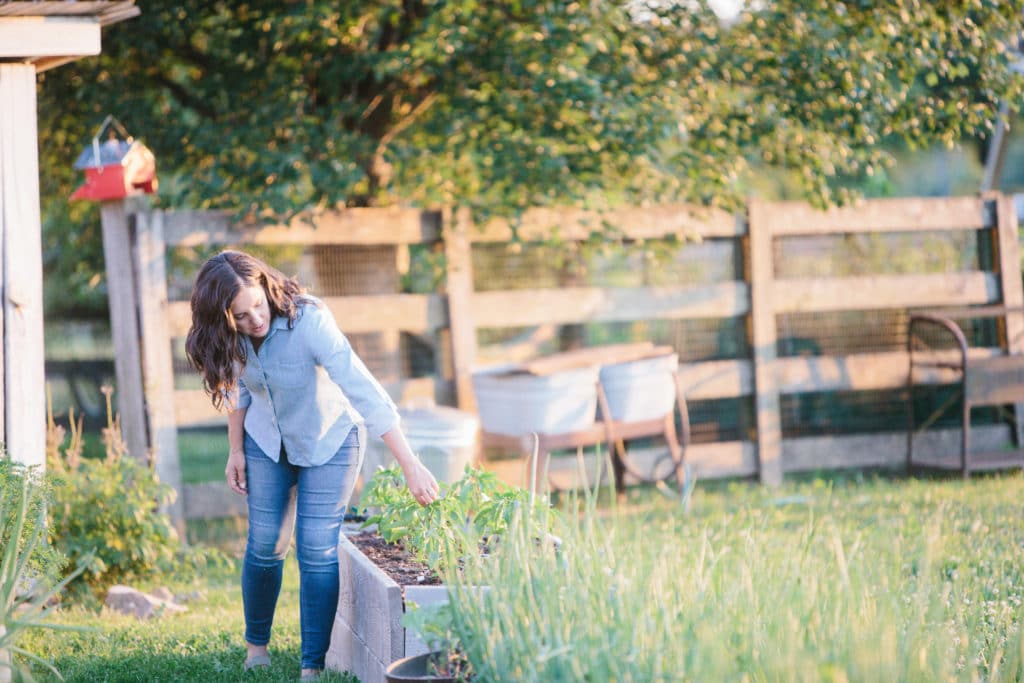 16 best veggies for your fall garden
Most of the veggies listed below can be direct sown outside, right into the ground. The seeds that should be started indoors are marked SI.
For more details about each of these best veggies for your fall garden and exactly when to plant them, read on!
Peas
Lettuce
Spinach
Kale
Swiss Chard
Asian greens
Carrots
Radish
Turnips
Beets
Green Beans
Garlic
Cabbage – SI
Broccoli – SI
Cauliflower – SI
Brussels Sprouts – SI
Let's take a closer look at each of these fall garden crops…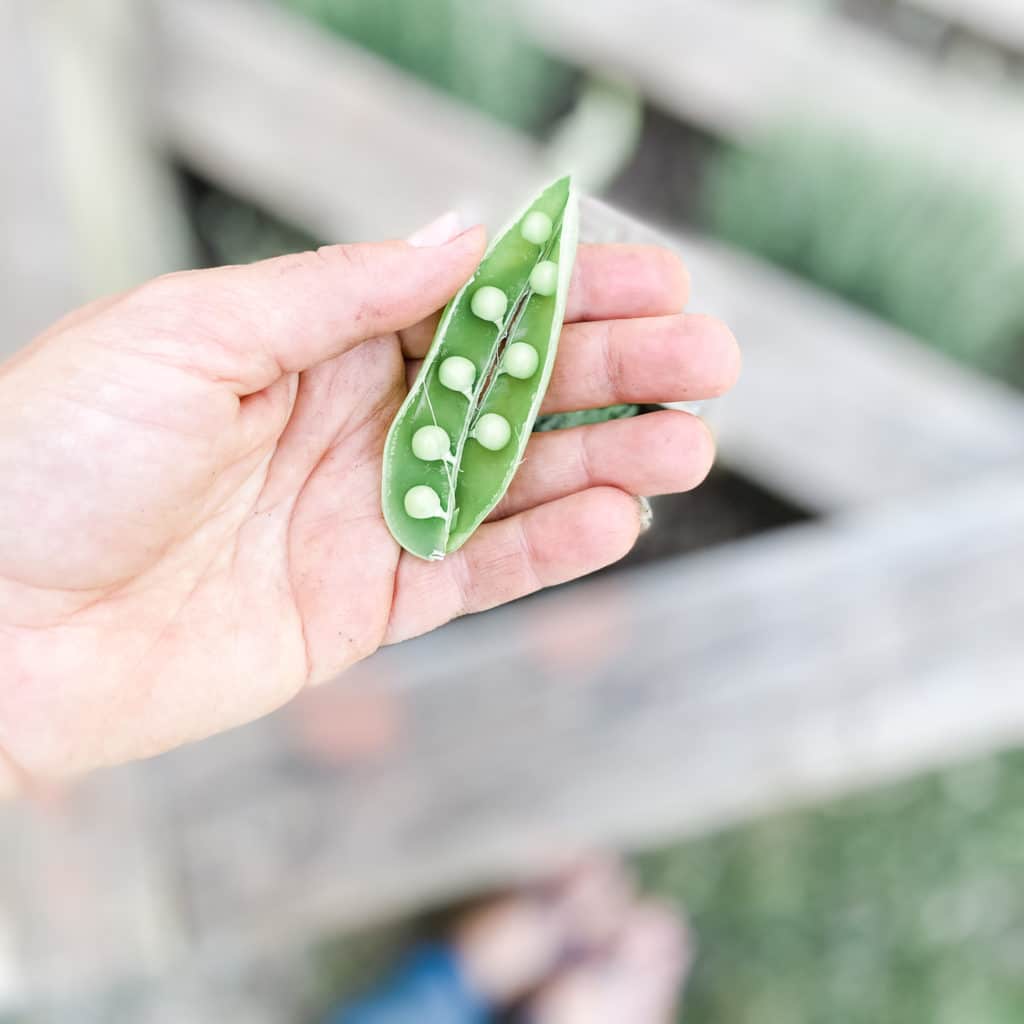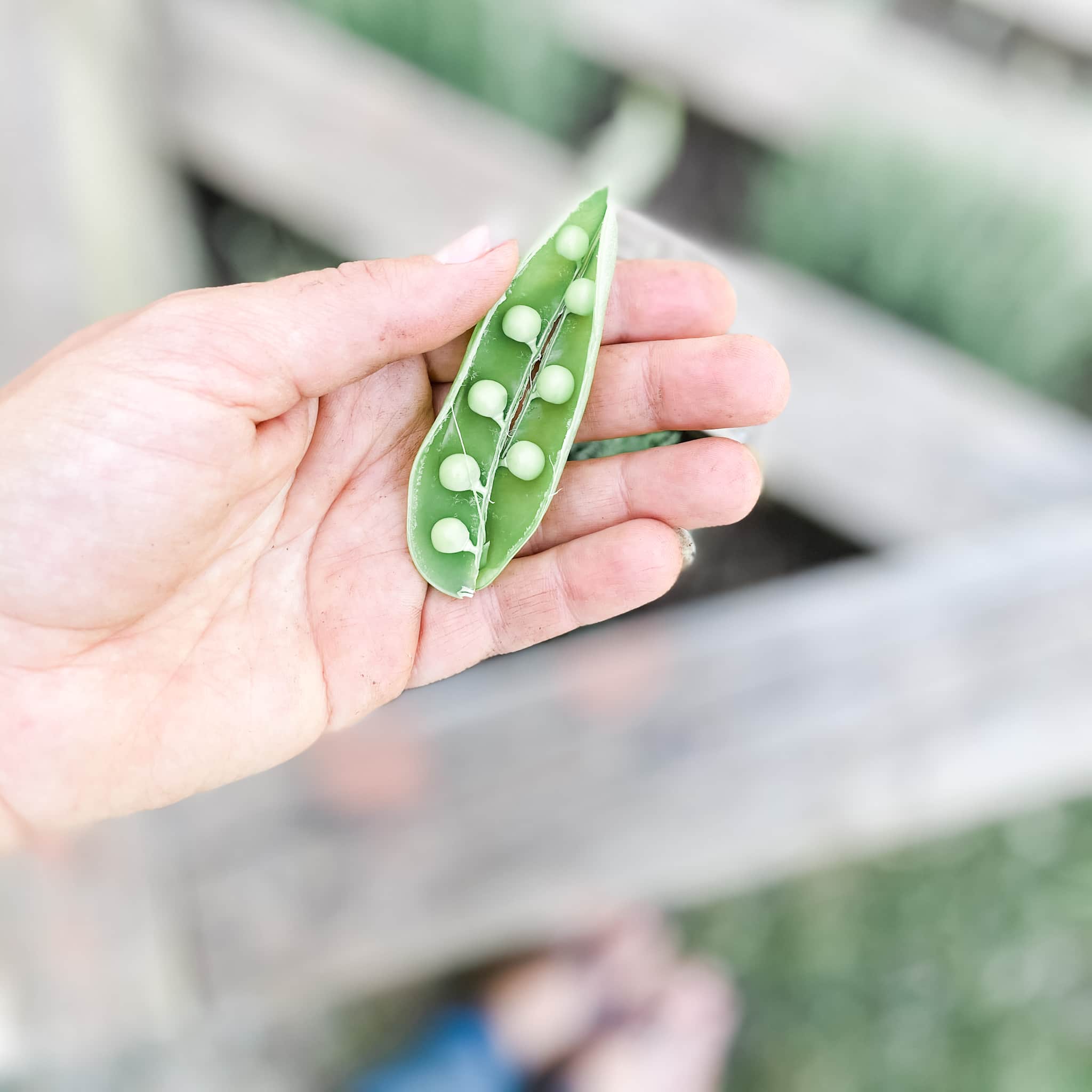 1. Peas
Peas love cool weather. Direct sow outdoors about 6 to 8 weeks before your first frost. Many types like to climb, so be prepared to provide a trellis of some sort.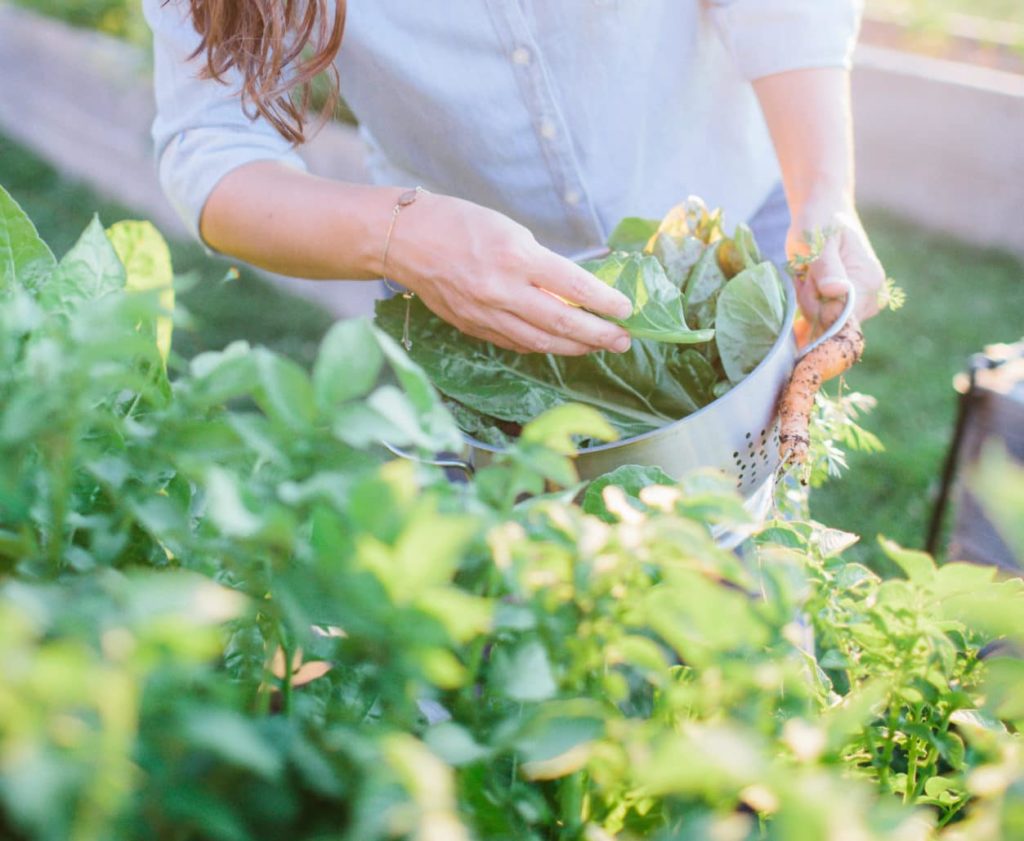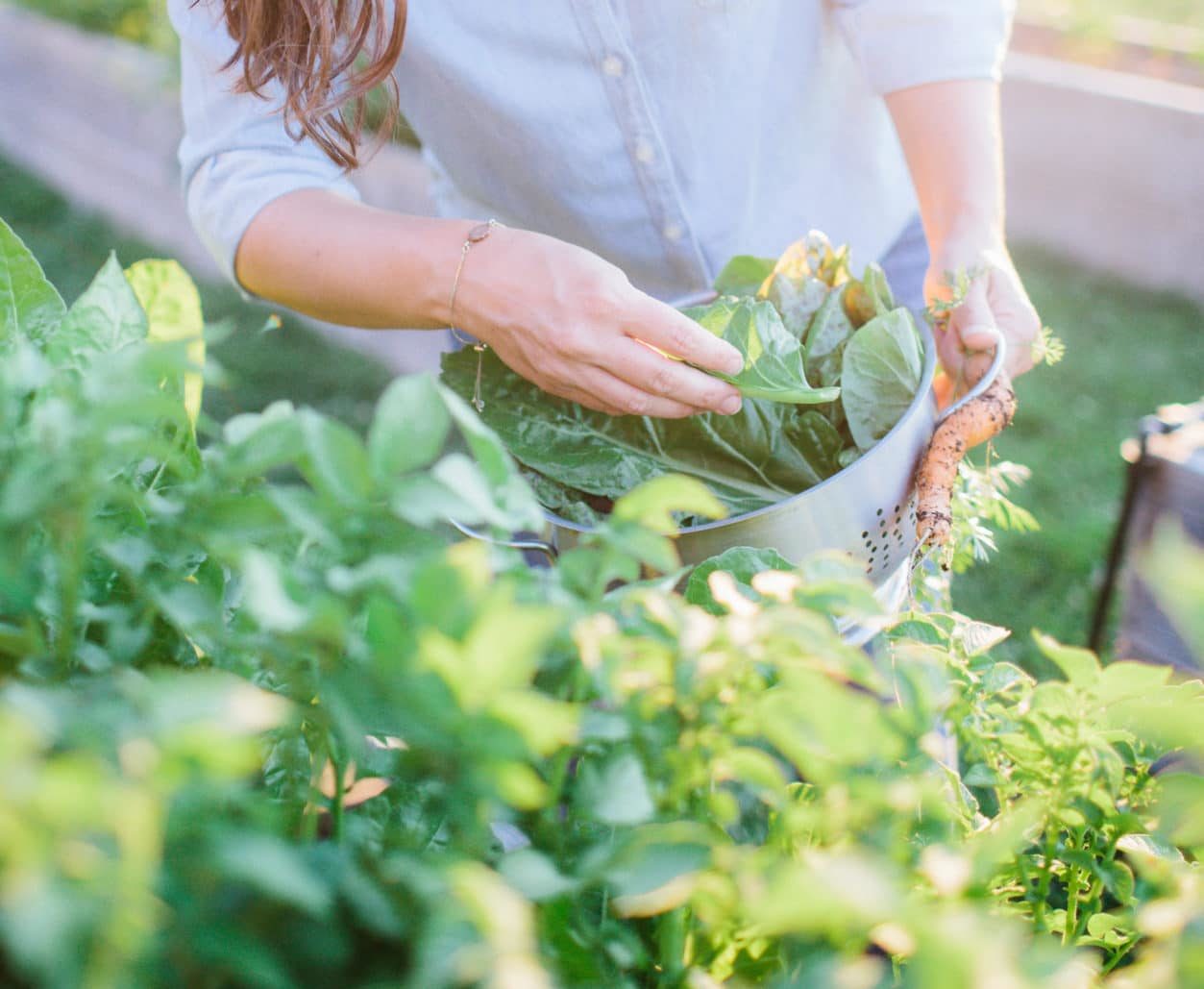 2. Lettuce
Lettuce grows quickly and prefers cool weather, which makes it a perfect candidate for the fall garden. Most varieties can tolerate light frost and temperatures down to 30 degrees.
The trick with fall lettuce is to keep the seeds and the soil cool, which can be tricky in mid-to-late-summer. Some people recommend starting lettuce seeds indoors, or even in a refrigerator. Once the seedlings are big enough to transplant, temperatures will likely be cooling off outdoors.
If you time it right, you may even be able to work in a few succession sowings, spacing them about 2 weeks apart for a longer harvest. If temperatures allow, start sowing fall lettuce seed about 12 to 14 weeks before the first frost.
Pro tip: try overwintering your fall lettuce crop! See more details below, under spinach.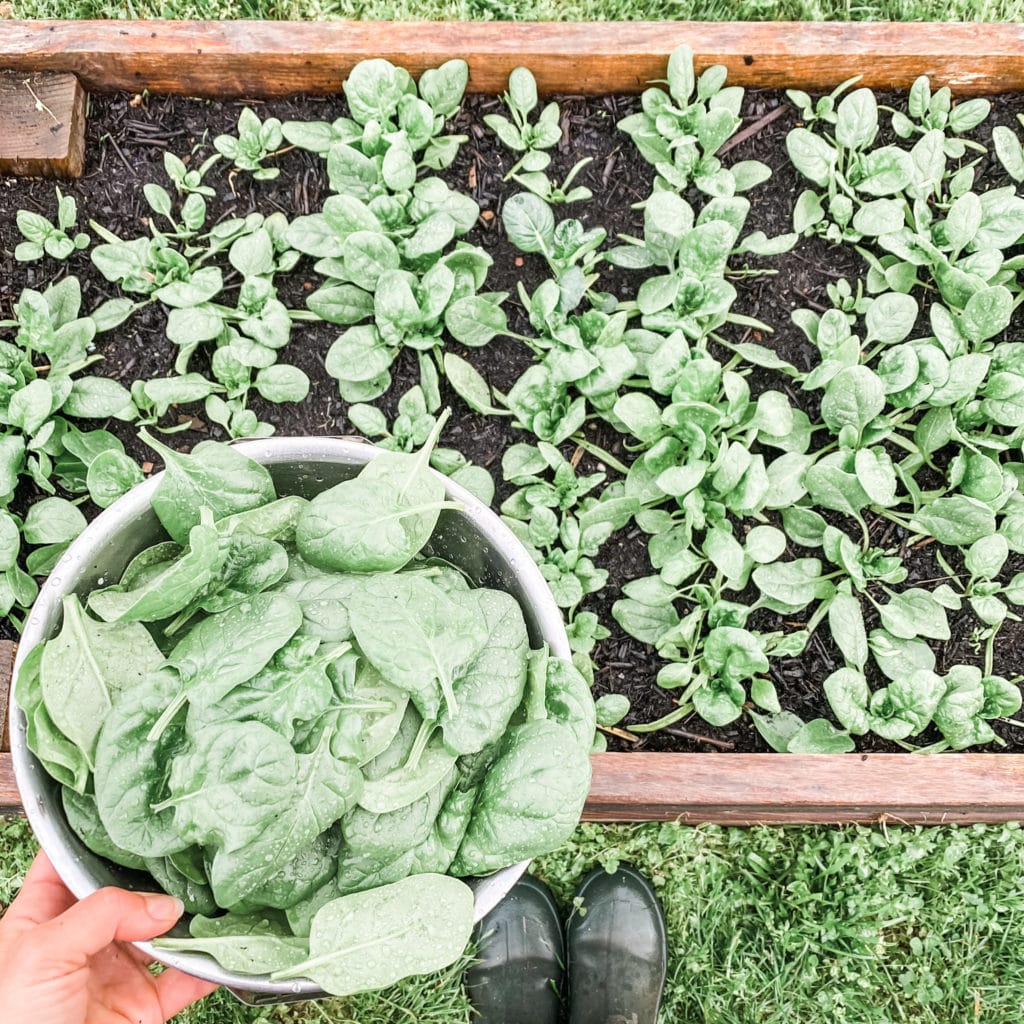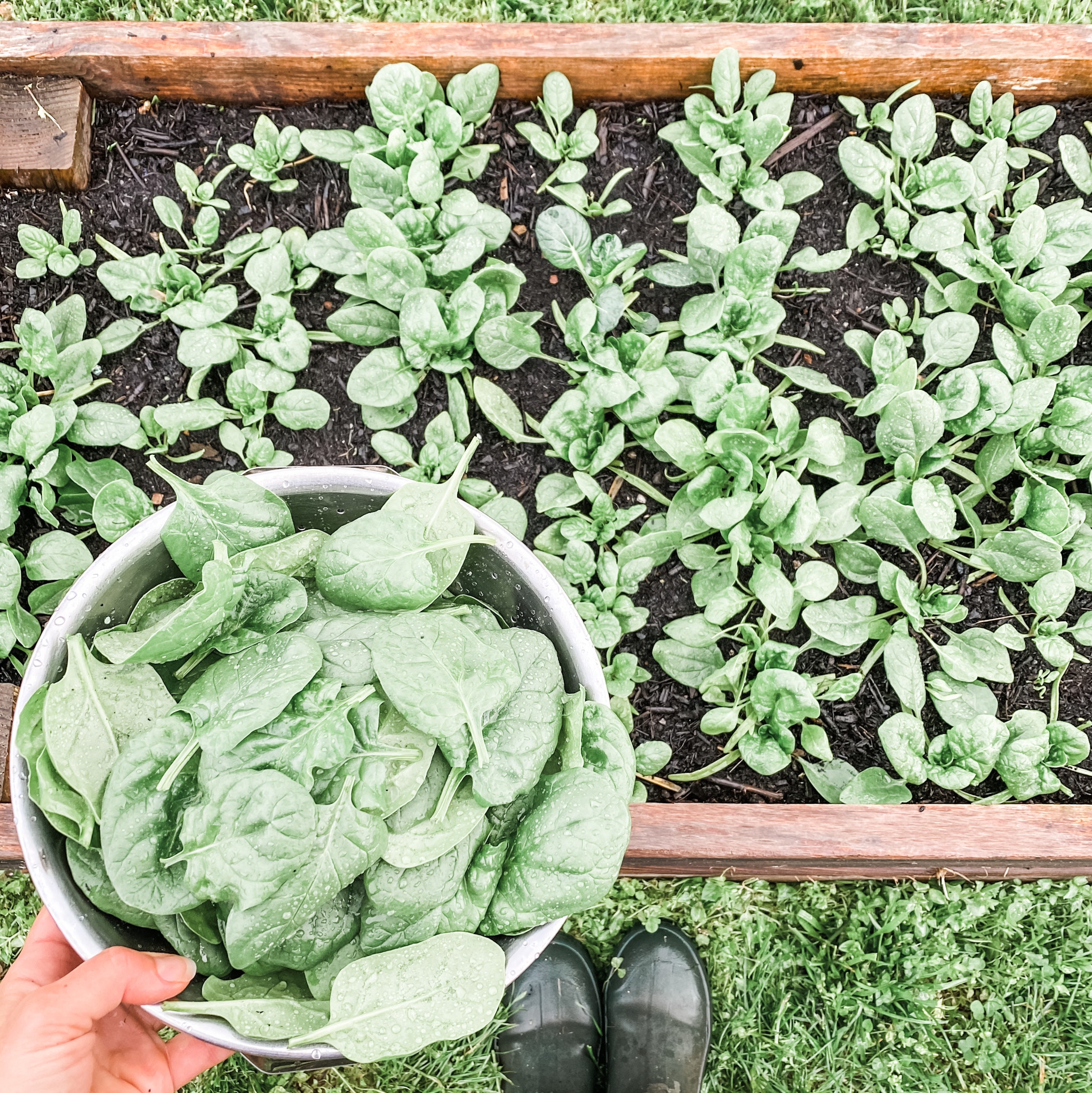 3. Spinach
While many of us think of spinach as a spring veggie, it actually grows even better in the fall. In the spring, warm temperatures arrive and cause spinach plants to bolt. But in the fall, the weather just gets cooler which is exactly what spinach loves!
In fact, I recommend you experiment with overwintering your spinach. Spinach started in late summer and left in the ground for the winter will start back up again in early spring. You'll have fresh spinach much earlier than from your spring-sown seeds.
For most zones, you'll want to sow your fall spinach crop in mid-August. Folks in the deep south can wait until mid-September. Ideally, your spinach needs 6-10 weeks of growth before the first hard frost.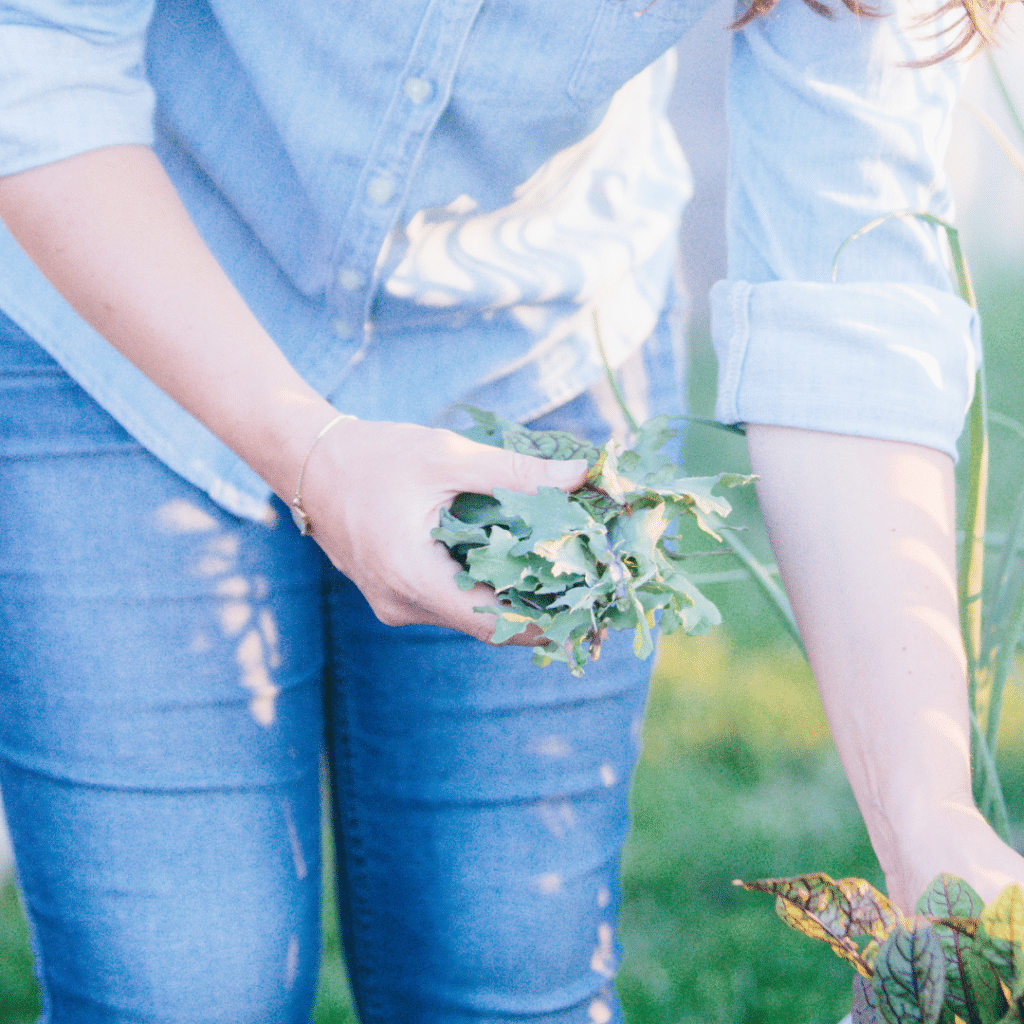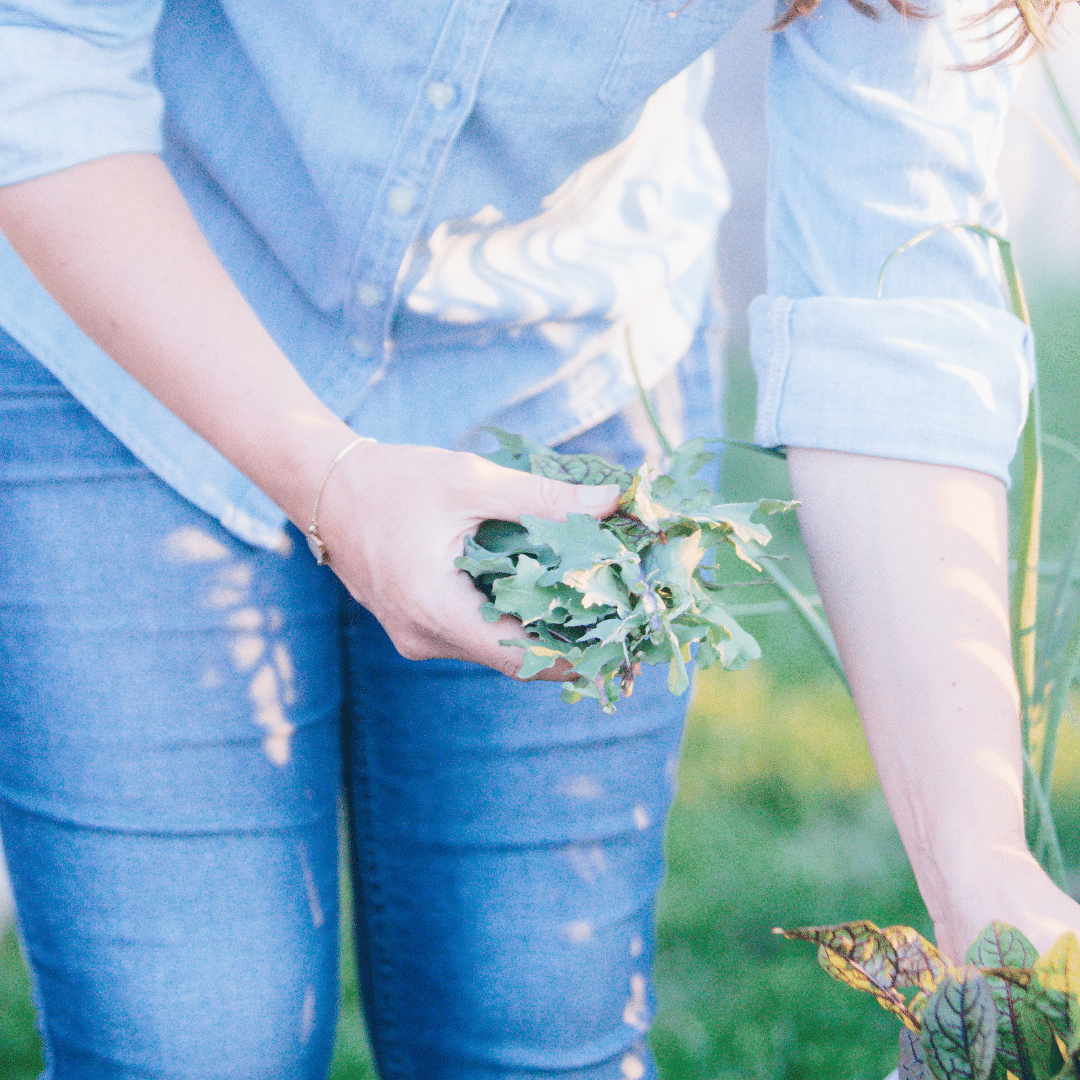 4. Kale
Kale can be direct sown outdoors or started indoors. Just like lettuce and spinach, kale thrives in the cool fall temperatures. Similarly, kale can also be overwintered for an early spring harvest.
Start kale seeds 6 to 10 weeks before the first frost.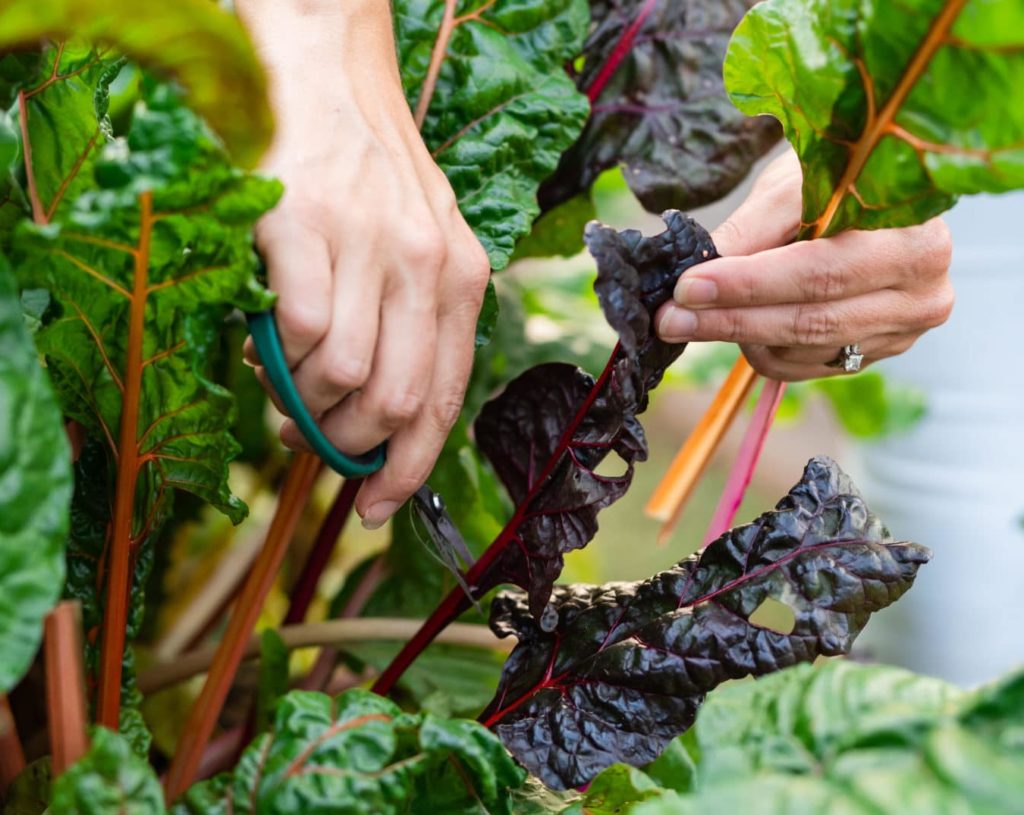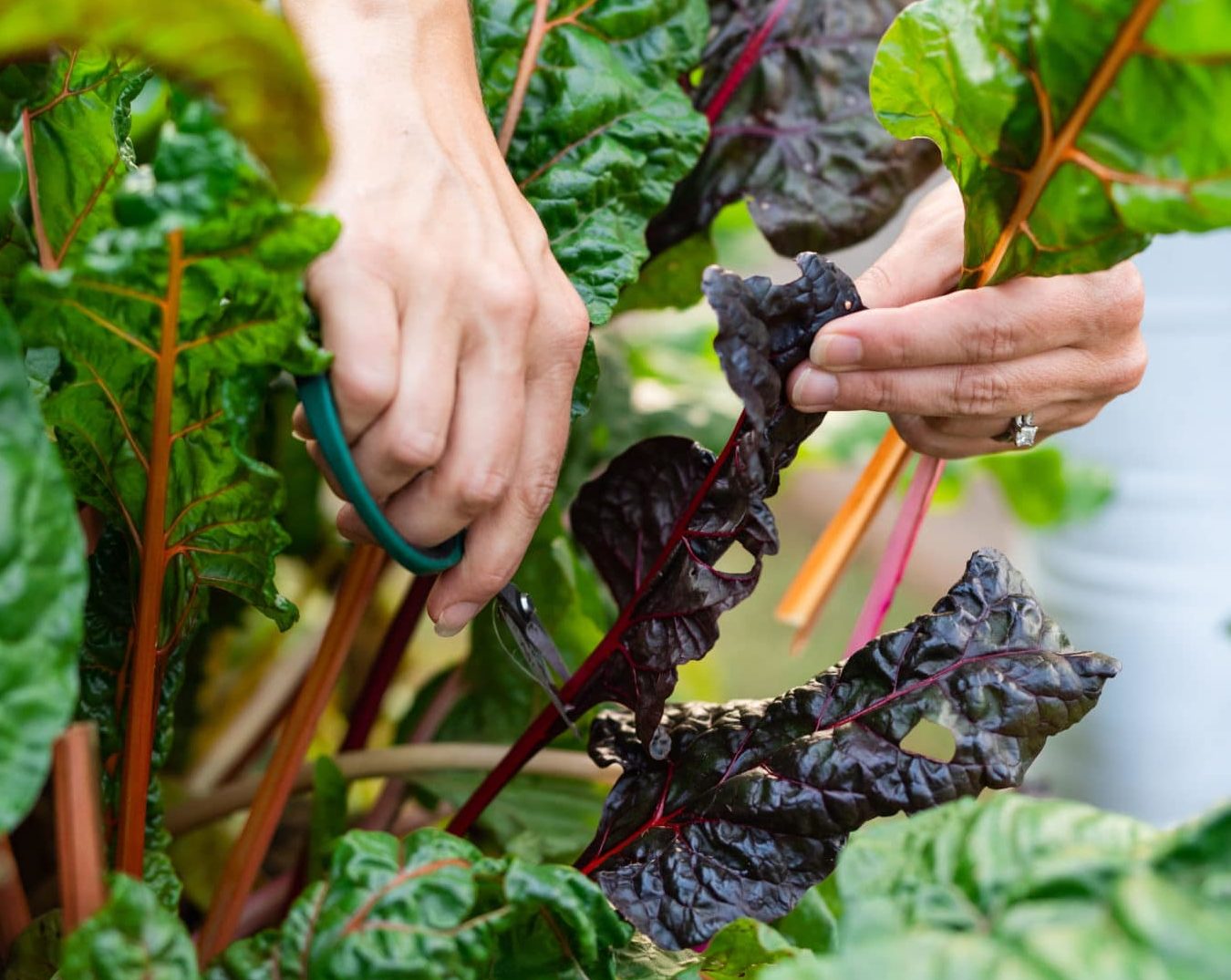 5. Swiss Chard
Swiss chard is one of my all-time favorite greens to grown in the garden! Read all about why I recommend adding it to your garden and how to use it here: 11 Ways to Use Swiss Chard.
Start seeds outdoors about 6 weeks before the first frost.
6. Asian Greens
Fall is the perfect time to grow exotic greens like bok choi, tatsoi, mizuna, and others. Start seeds outdoors 6 to 12 weeks before the first frost.

7. Carrots
Carrots love fall weather. In fact, it can be hard to germinate carrot seeds in mid-summer. But fall carrots are definitely worth the trouble!
In most zones, you can leave fall carrots in the ground through the winter. This means you can have access to fresh, crunchy carrots all year long! Start carrots 10 to 12 weeks before the first frost.
More here: 5 Secrets to Growing Better Carrots.

8. Radishes
Sow radish seeds outdoors 4 to 6 weeks before the first frost, and consider sowing another round about every 10 days. I've heard that late plantings of fall radishes can be overwintered and harvested in early spring.

9. Turnips
Are you noticing a pattern? Many root vegetables grow well in the fall, including turnips. Sow turnip seeds outdoors about 10 weeks before the first frost.

10. Beets
Beets are another root vegetable that grows well in the fall. Whether you grow beets for the greens, the roots, or both, start your beet seeds outdoors about 10 to 12 weeks before the first frost.
Similar to radishes and carrots, I've heard that beets can be overwintered for early spring harvest. In cold climates, you may want to cover with a thick layer of straw.

11. Green Beans
I prefer to grow green beans later in the season, often sowing my seeds in mid-July after I've pulled out the broccoli and cauliflower. This saves space in my spring and summer garden and still allows plenty of time for the green beans to reach maturity.
For the fall garden, sow seeds outdoors 10 to 12 weeks before the first frost.

12. Garlic
Garlic is such a rewarding crop to grow in the home garden! Plant your garlic bulbs on or around the first frost date. In the spring you'll get garlic scapes and later in the summer you'll harvest your own garlic bulbs.
13. Cabbage
Cabbage, along with the following three plants on this list, belongs to the family of brassicas. I recommend starting brassicas indoors to protect them from heat as well as insect pests. I grow most of my brassicas under row cover to prevent damage from cabbage white caterpillars.
Start cabbage seeds indoors about 14 weeks before the first frost. Transfer them to the garden when they are 6 to 8 weeks old, making sure to harden them off for about a week before planting.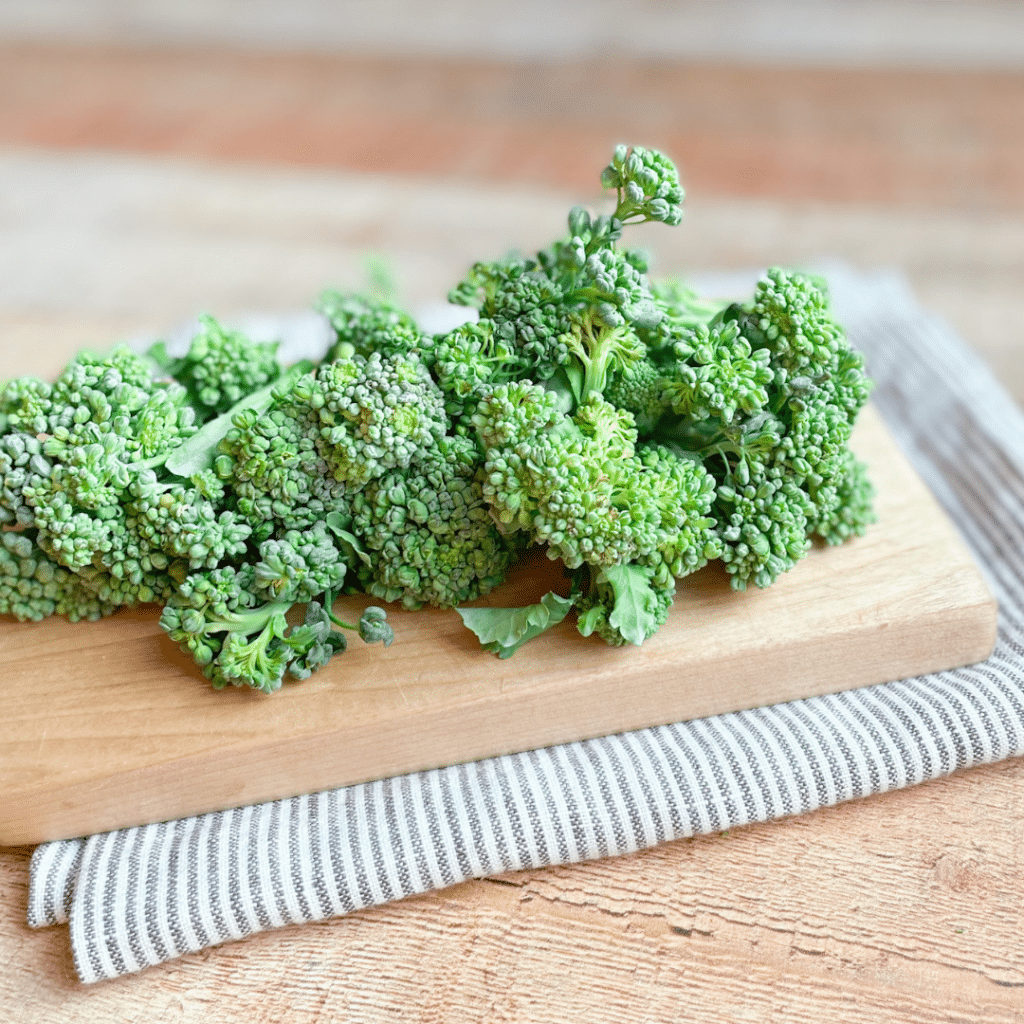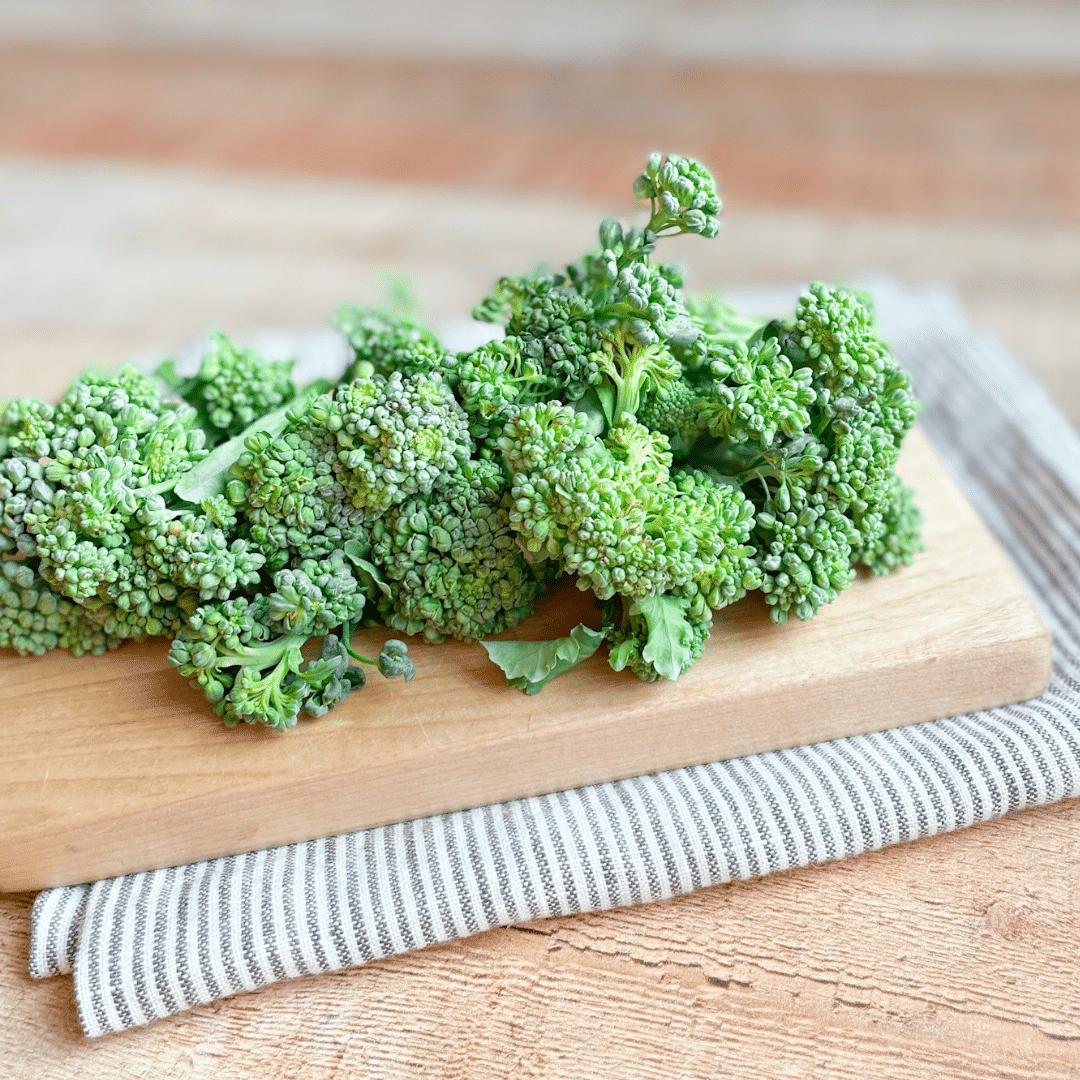 14. Broccoli
Many gardeners find that broccoli is easier to grow in the fall, and tastes better too!
Start broccoli seeds indoors 12 to 14 weeks before the first frost. Transfer them to the garden when they are 6 to 8 weeks old, making sure to harden them off for about a week before planting.
15. Cauliflower
Cauliflower is temperamental and tricky to grow. It also takes up a lot of room in the garden!
If you decide to give it a shot, start cauliflower seeds indoors 12 to 14 weeks before the first frost. Transfer them to the garden when they are 6 to 8 weeks old, making sure to harden them off for about a week before planting.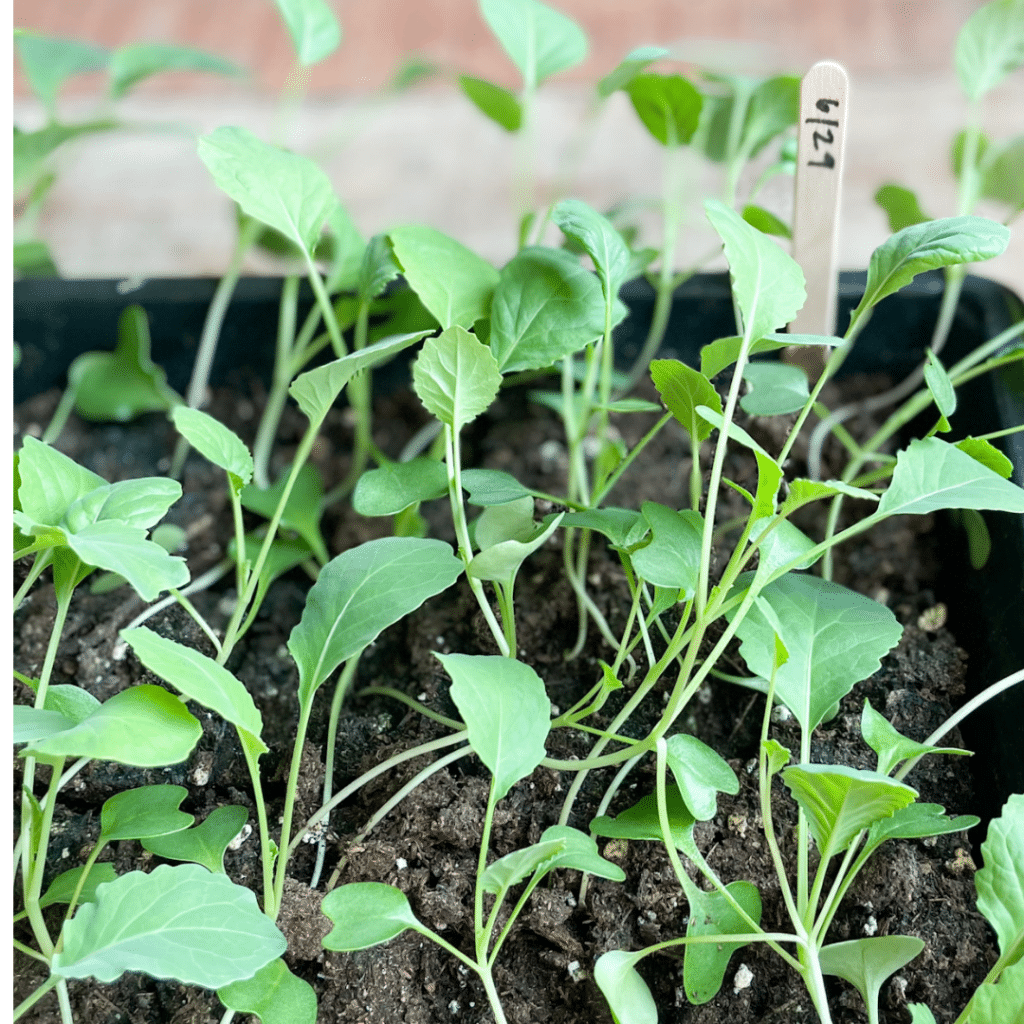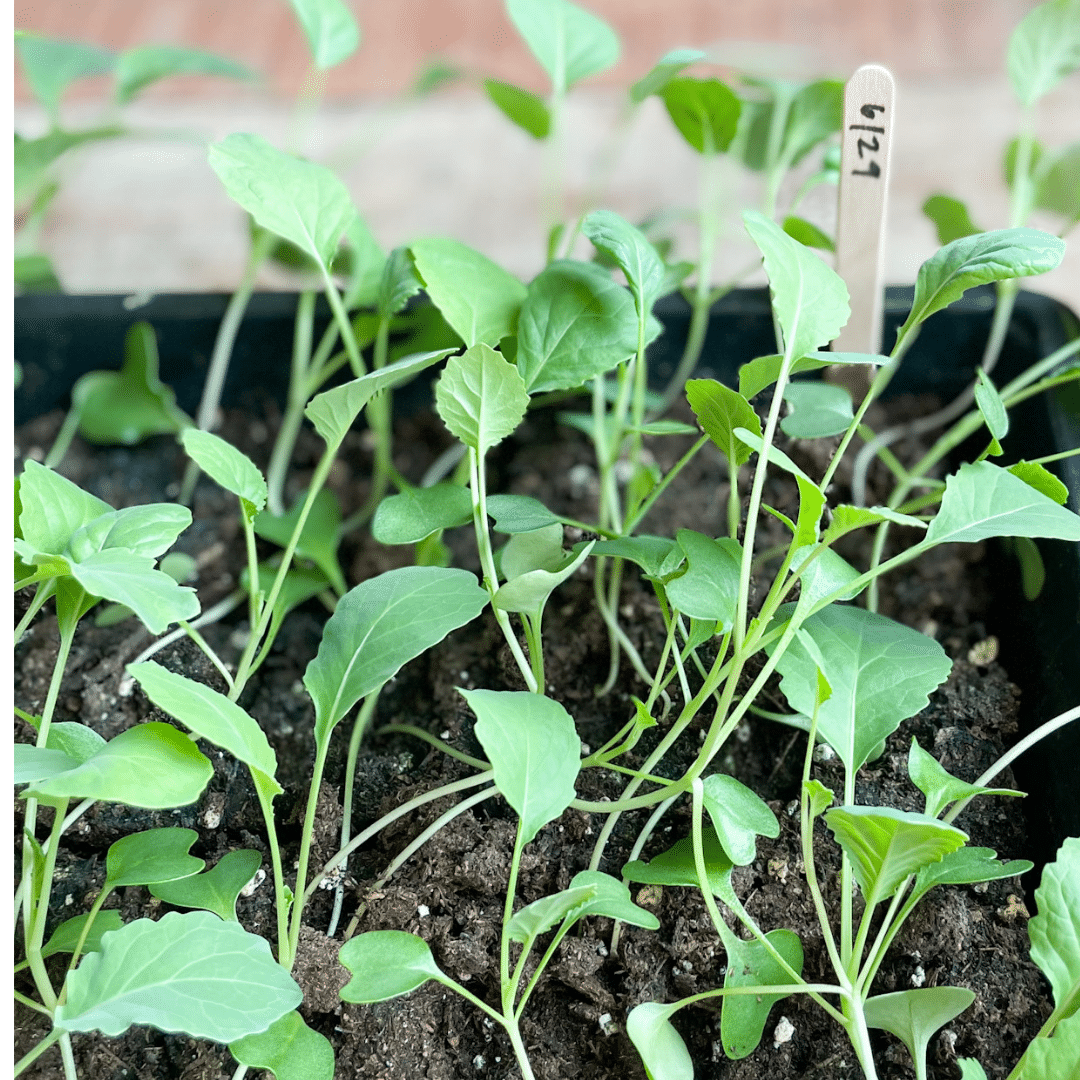 16. Brussels Sprouts
I'm still new at growing Brussels sprouts, but I understand they are best grown for a fall or winter harvest. Similar to other members of the brassica family, Brussels sprouts prefer to mature as the temperatures drop.
I started my seeds indoors in mid-June, or about 4 months before the first frost here in zone 7a.
And there you have it, friends! I can't wait to hear which ones you choose as the best veggies for your fall garden!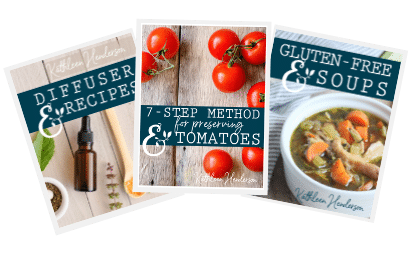 Sign up NOW for my best tips delivered weekly to your inbox!
You'll also get instant access to my library of free ebooks and resources.