Great Big Homestead Gift List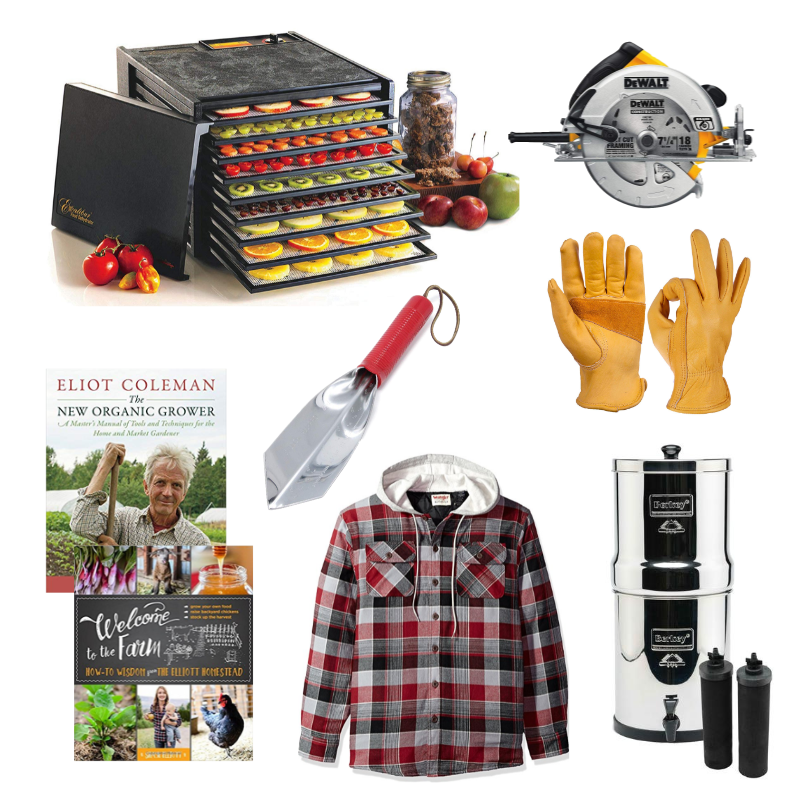 Turn your tomato harvest into delicious food to enjoy all year long!  My short, practical ebook will help you make the most of your tomato harvest through canning, freezing, drying, and more.
Get your copy of Preserving Tomatoes today!
This post may contain affiliate links, which means I make a small commission at no extra cost to you.
See my full disclosure here.
Just in time for the holidays, I'm excited to share my Great Big Homestead Gift List with you! You'll also find lots of great ideas for cooks, foodies, and gardeners.
Homesteaders are a hardworking bunch, and we're usually on the thrifty side. We tend to make do with "good enough" and balk at spending too much on ourselves.
But let me tell you: whether you're in the kitchen, the garden, the barn, or the field, the right tools and gear can make your work a joy or a burden. Christmas, birthdays, and other special occasions like Mother's Day or Father's Day are the perfect opportunity to spoil your favorite homesteader.
Whether that homesteader is your spouse, a family member, or a friend, you'll find the perfect homestead gift on this great big homestead gift list. Most of the items listed below are well-used and well-loved on my own homestead, with a few items that have been carefully researched and added to my own personal wish list.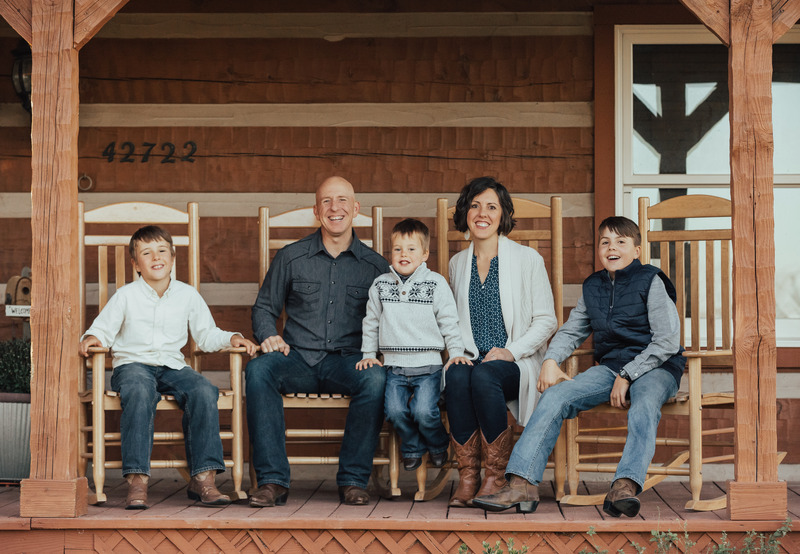 You'll find high-quality, highly functional homestead gift ideas on this list: from small gifts that will fit nicely in a Christmas stocking to big ticket items your favorite homesteaders might never splurge on for themselves. If you've followed my Roots & Boots blog for long, you know I'm a researcher. I rarely make a purchase without careful investigation, and I only recommend products I love.
Great Big Homestead Gift List
This list is not exhaustive but should get your gift-giving ideas flowing, with a mix of basic homesteading gear along with more specialized items.
Note: small gifts suitable for Christmas stockings and gift baskets or bags are marked with a double asterisk, like this.**
I hope you'll save this list and refer to it often as you shop for the awesome homesteaders in your life!
PS–If some of your favorite homesteaders are kids, you'll want to check out my lists of Perfect Gifts for Farm Kids and 100+ Non-Toy Gift Ideas for Kids.
Let's start in the kitchen…
Kitchen Appliances
When you cook as much as most homesteaders do, it's a good idea to invest in high quality kitchen appliances that can stand up to years of hard work. These are my favorites…
Kitchen Gadgets
Listed below are some of my favorite kitchen gadgets for homesteaders and foodies alike.

Kitchen Tools
The first two tools from the following list are indispensable in my own homestead kitchen.
Cookware
Most homesteaders are interested in healthy living. Nonstick cookware is the opposite of healthy, so we want to look for well-made cast iron and stainless steel pots and pans. I use both.
Bakeware
If your favorite homesteader is interested in replacing plastic, aluminum, or nonstick bakeware with healthier versions, they'll love these nontoxic options. I also love my glass bakeware, which you can read about here.
Baking sheets (stainless steel)–These are a handy size; I can fit two side by side in my oven.
Loaf pans (stainless steel)–A healthier option over nonstick pans for bread baking.
Measuring cups (stainless steel)**–These measuring cups are awesome! Their compact size allows them to slide easily in and out of storage containers and bags.
Measuring spoons (stainless steel)**–I chose these spoons after quite a bit of research and have been very pleased with the way they feel in my hand and how they can slide into narrow bottles like spice jars. They also balance well on the countertop, even when the spoon is filled. Highly recommend.
Solido pizza stone–We make homemade pizza several times per month and this top-rated stone is on my wish list.
Food Preservation
Homesteading is all about growing food, so proper food preservation tools are a valuable addition to the homesteader's kitchen.
Food Storage
Any true homesteader is already storing anything and everything in mason jars, but let's face it: sometimes a mason jar just doesn't cut it. Sometimes you need one of these options instead…
Books
Homesteaders are always learning and adding new skills and enterprises to the homestead. Many of us are first-generation food growers and so we look to author-mentors like Joel Salatin, Eliot Coleman, and others.
Homesteading Books
Gardening Books

Real Food Cookbooks
How to Cook Everything (Mark Bittman)–I especially love the simple preparation ideas for every cut of meat, poultry, and fish imaginable. The measurement cheat sheet inside the front cover is an added bonus.
Nourishing Traditions (Sally Fallon)–The classic Real Food reference book + cookbook, all in one.
Against All Grain (Danielle Walker)–My all time favorite grain-free cookbook. If you're gluten-free and can buy only one cookbook, make it this one. When the budget allows, go ahead and add her other books, too: Celebrations, Eat What You Love, and Meals Made Simple.
Paleo Cooking (Elana Amsterdam)–I love Elana's paleo and real food recipe blog and this book is a great collection of some of her best recipes.
Real Food (Nina Plank)–Not technically a cookbook, but definitely a must-read for anyone who loves (or is learning to love) real food. It will make you feel great about growing your own food! And Nina's suggestions for delicious and simply prepared veggies have guided my own standard method.
In Defense of Food (Michael Pollan)–This one isn't a cookbook either, but it will make you want to do whatever it takes to prepare (or even grow) real food for your family!
Garden Helps
Apparel
We've learned the hard way that you get what you pay for when it comes to farm gear. It's totally worth the investment for high quality, long lasting materials that will keep everyone feeling well-equipped for chores on the homestead. Each item listed below is either hanging in our mudroom or on our own wish list.
Guys
Gals
Boots
Muck boots–We've had a good experience with this brand and yes, it's actually called Muck Boots. Many heights and styles available: mid height, full height, insulated, uninsulated, men's, women's, kids'.
Tools
Homesteaders are continually building and repairing things around the homestead, and the right tools will save time, frustration, and even materials and costs. Example: you're in the middle of a project and realize you need more 2x2s. If you have a good table saw, you can rip a spare 10×8 board into the required 2x2s. You've saved costs by using what you have and you've saved time because you didn't have to run to a store.
Tools are definitely not my area of expertise, so Mr. Native Texan weighed in with a few suggestions for this part of the list.
Circular saw–Mr. NT says this is most versatile saw and he is constantly using his. If there isn't room in the budget for a fancier table saw or mitre saw, you can get by with a good circular saw.
Table saw–This one is meant for cutting larger pieces of wood, cutting straight lines, and ripping bigger boards into smaller sizes. It gives you more options and saves time, plus it cuts more accurately and efficiently than a circular saw.
Compound mitre saw–If you're really good, you can cut angles with a circular saw, but a mitre saw will do it better and faster.
What would you add to this great big list of homestead gifts? Homesteaders, what's on your own wish list?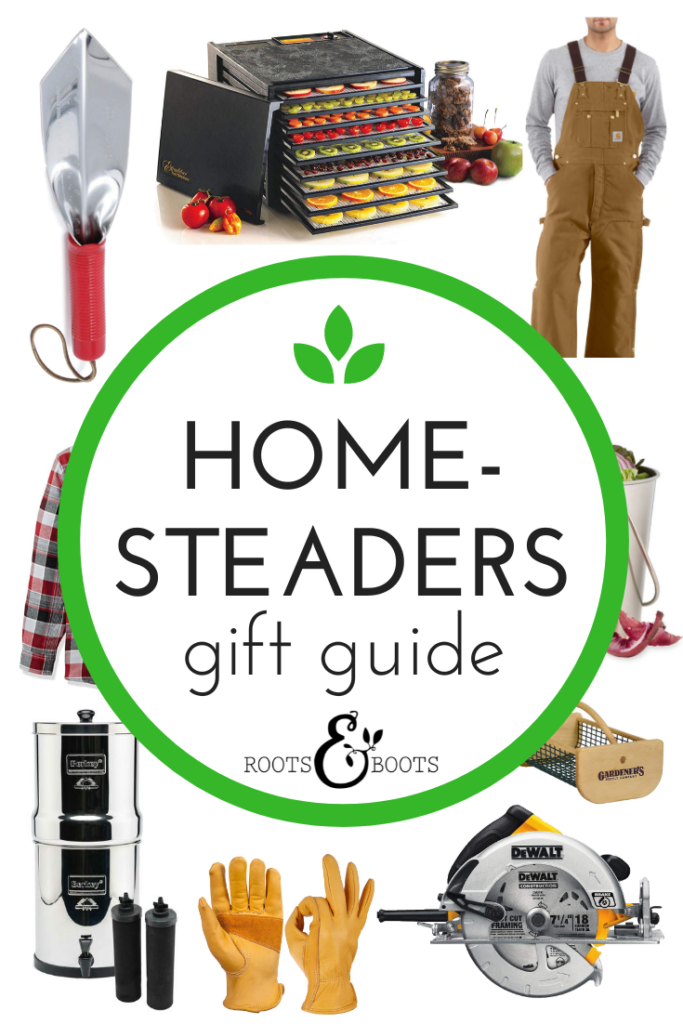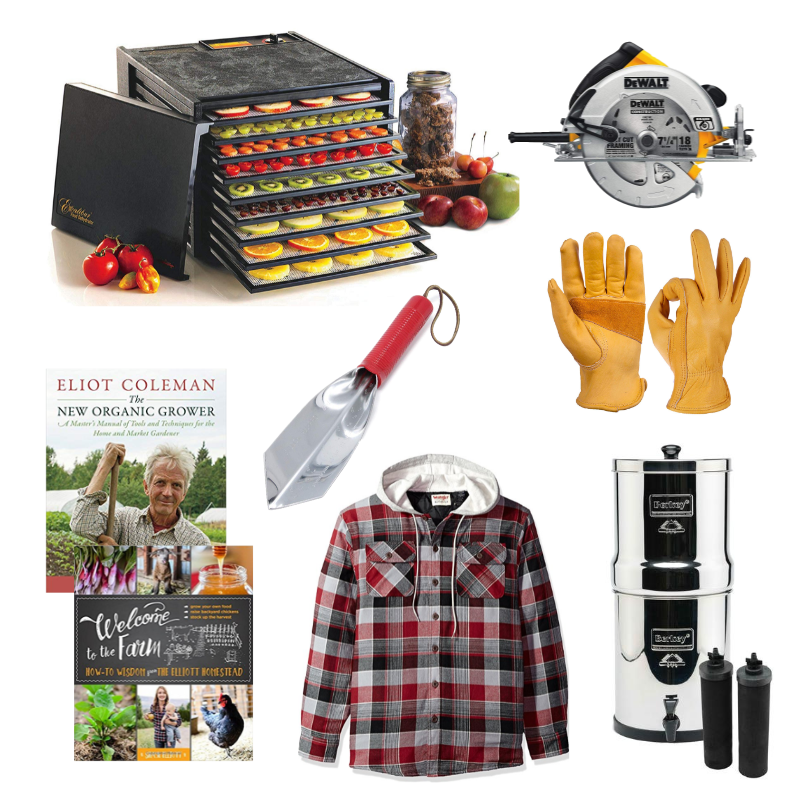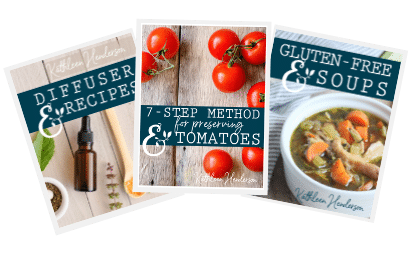 Sign up NOW for my best tips delivered weekly to your inbox!
You'll also get instant access to my library of free ebooks and resources.