Join the Seasonal Club.  Ditch the processed life! Learn to grow, source, preserve, and prepare real foods ALL YEAR LONG!  LEARN MORE >>
Join the Seasonal Club.
Ditch the processed life! Learn to grow, source, preserve, and prepare real foods ALL YEAR LONG!  LEARN MORE >>
How to Save Kale Seed (and Why I Probably Won't Do It Again)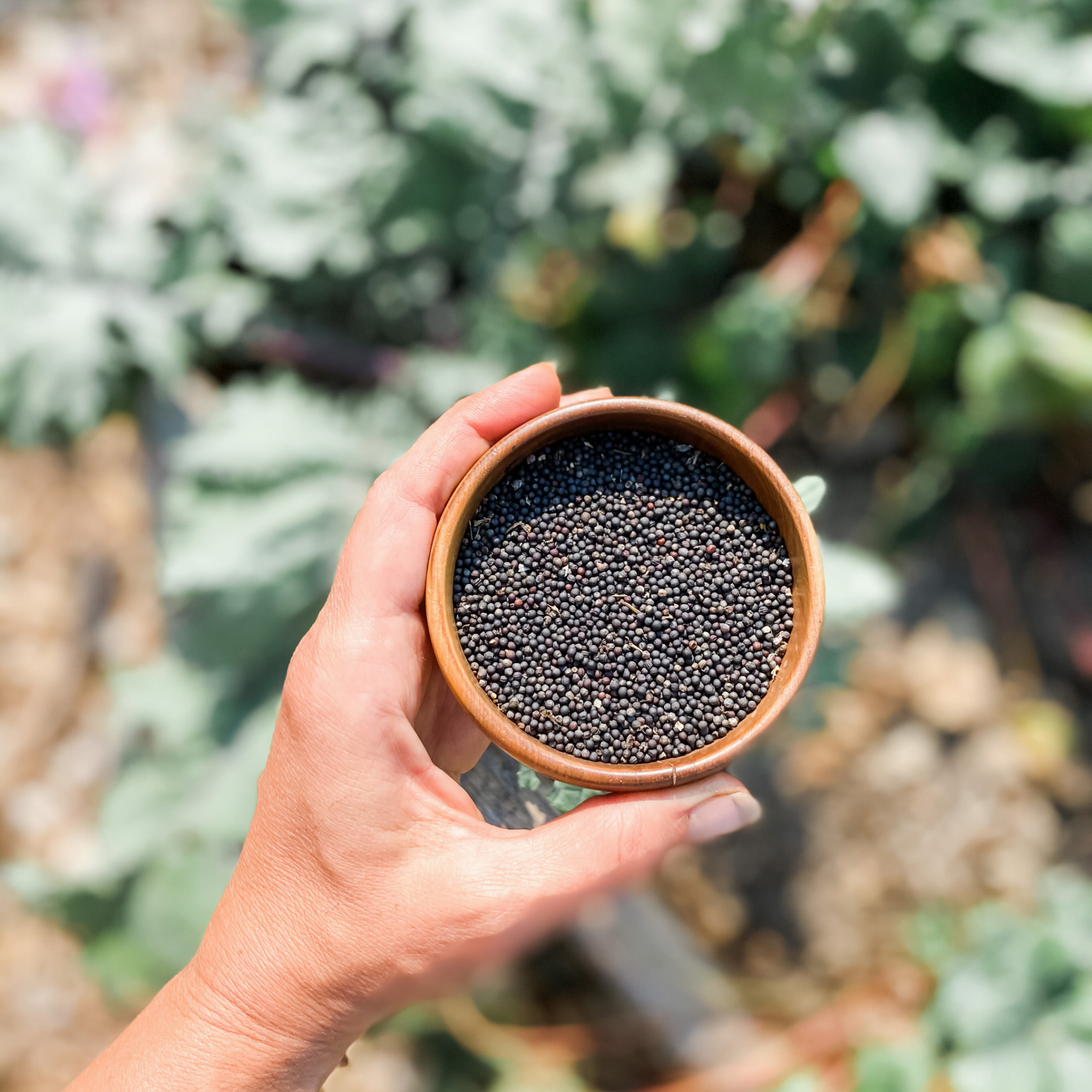 This post may contain affiliate links, which means I make a small commission at no extra cost to you.
See my full disclosure here.
On a whim this spring, I decided to allow several overwintered vegetable plants to go to seed. I think we can all agree that 2020 has been a crazy year, and it seemed like a good time to learn how to save kale seed.
I'm still waiting for my carrots, beets, and chard seeds to mature, but in the meantime, let's take a look at the seed saving process.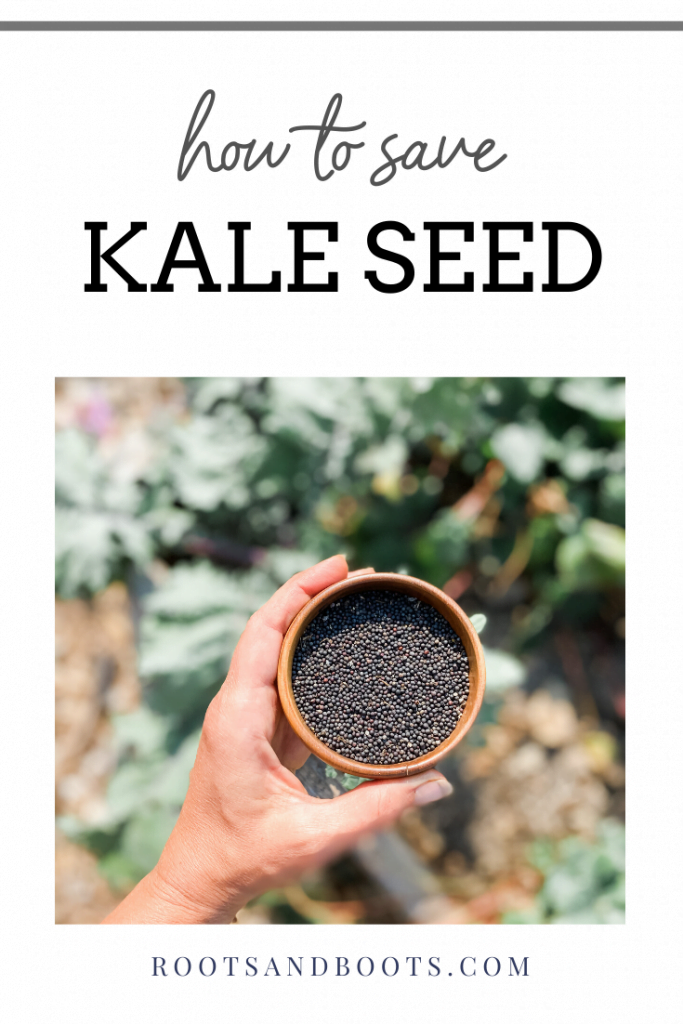 How to save kale seed
Step one: overwinter
The first step is to allow the designated plants to overwinter. This kale grew last year, plus we ate it all spring this year.
Step two: allow to flower
Next, just leave the plant alone as it turns into the veggie equivalent of a sky scraper. Enjoy its beautiful blooms and wish you'd had the foresight to tuck it somewhere less visible.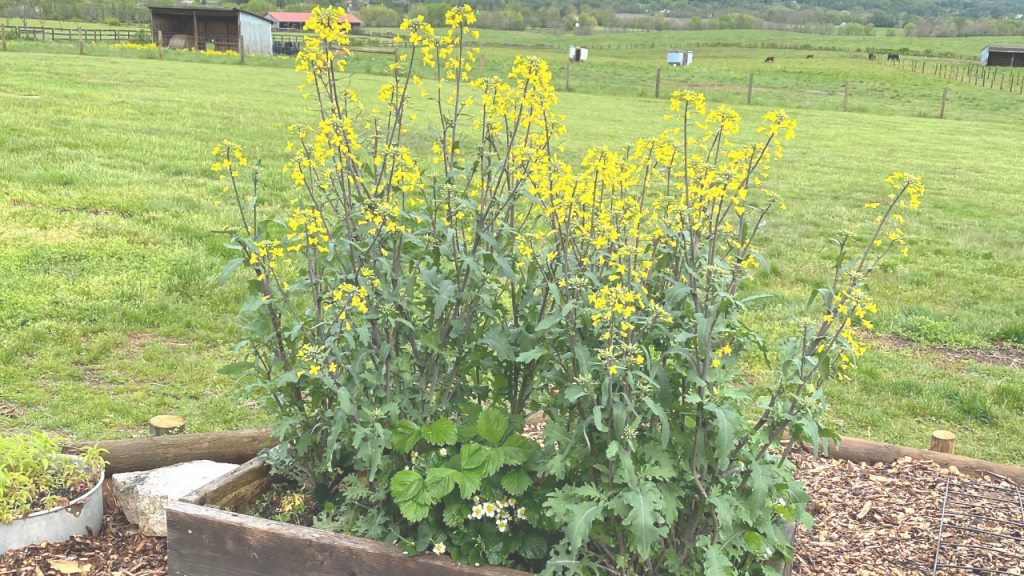 Step three: wait for seeds to mature
After the flowers fade and drop, it will feel like FOREVER until the seed pods mature. The plant will become even more huge and it will flop over. Again you will wish you'd located it in an out of the way spot.
Step four: harvest seeds
When half or more of the seeds pods appear brown and crispy, it's time to chop down the stalks and harvest the seeds. Waiting for all of the seed pods to dry up will run the risk of some pods breaking open and spilling seeds where you may not want them.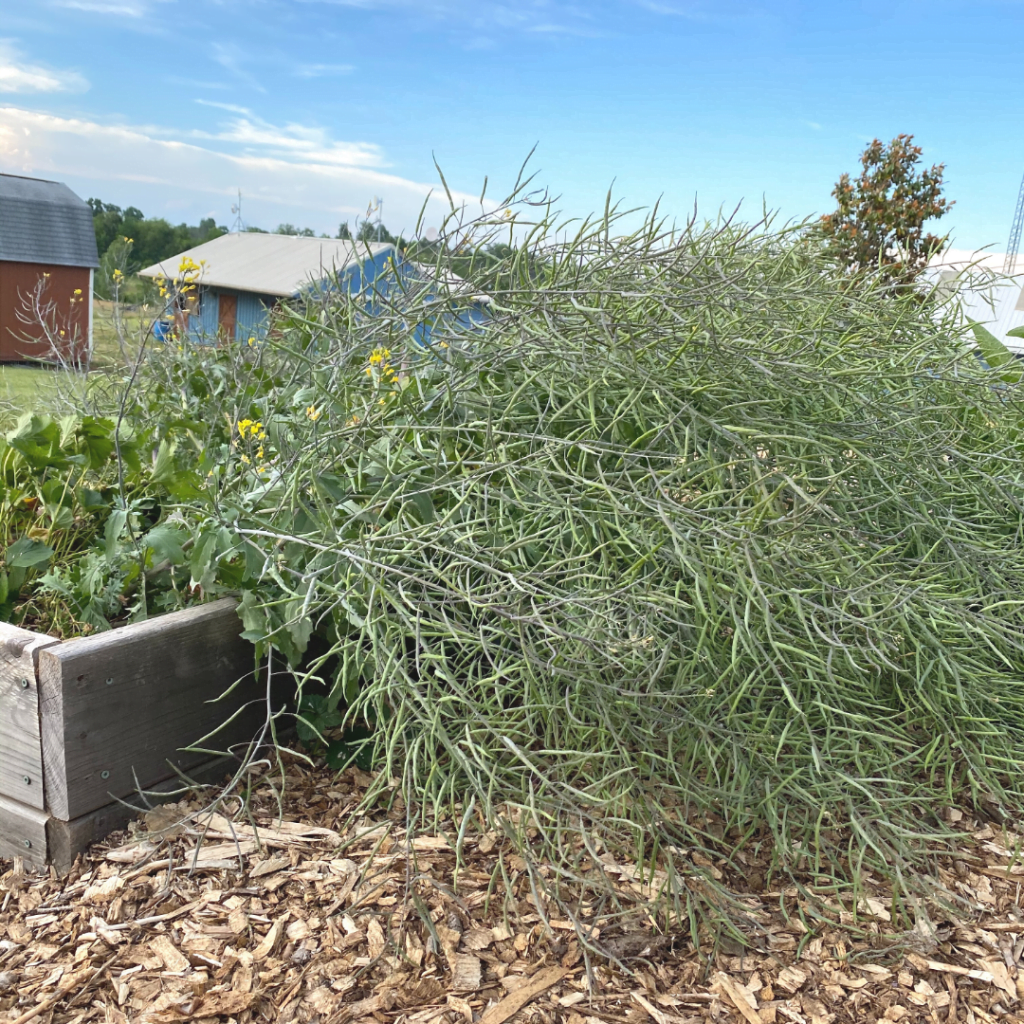 A closer look at harvesting
I made a quick video to show you the entire process. See below…
Basically, the process goes like this:
Chop down plant
Shake branches to remove seeds
Let seeds and chaff fall into a large container
Separate seeds from chaff
Dispose of chaff
Keep the seeds!
Pros and cons
As I mentioned in my video, I experienced a few pros and cons to the whole seed saving process.
Pros:
Experience the full cycle of seed to plant to seed.
Gain confidence in your gardening skills.
Feel secure in knowing you are not dependent on external seed sources.
When done properly, you can select exceptional plants and save seeds from that plant. Over time, you'll produce a strong variety that performs well in your particular microclimate.
Save plenty of seeds to last for a long time!
Cons:
Mature plants take up LOTS of room that could otherwise be used to grow food.
Mature plants get HUGE and rather untidy looking.
The entire process is time consuming, from waiting for seeds to mature to the actual steps of harvesting the seeds.
In the end, I'm glad to have saved seeds once. Will I do it again next year? Probably not.
What about you? Do you save your own seeds? Why or why not?
More seed-saving ideas:
More about gardening: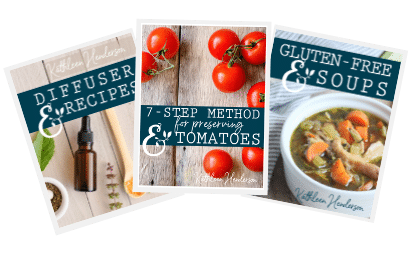 Sign up NOW for my best tips delivered weekly to your inbox!
You'll also get instant access to my library of free ebooks and resources.