DIY Wooden Raised Garden Beds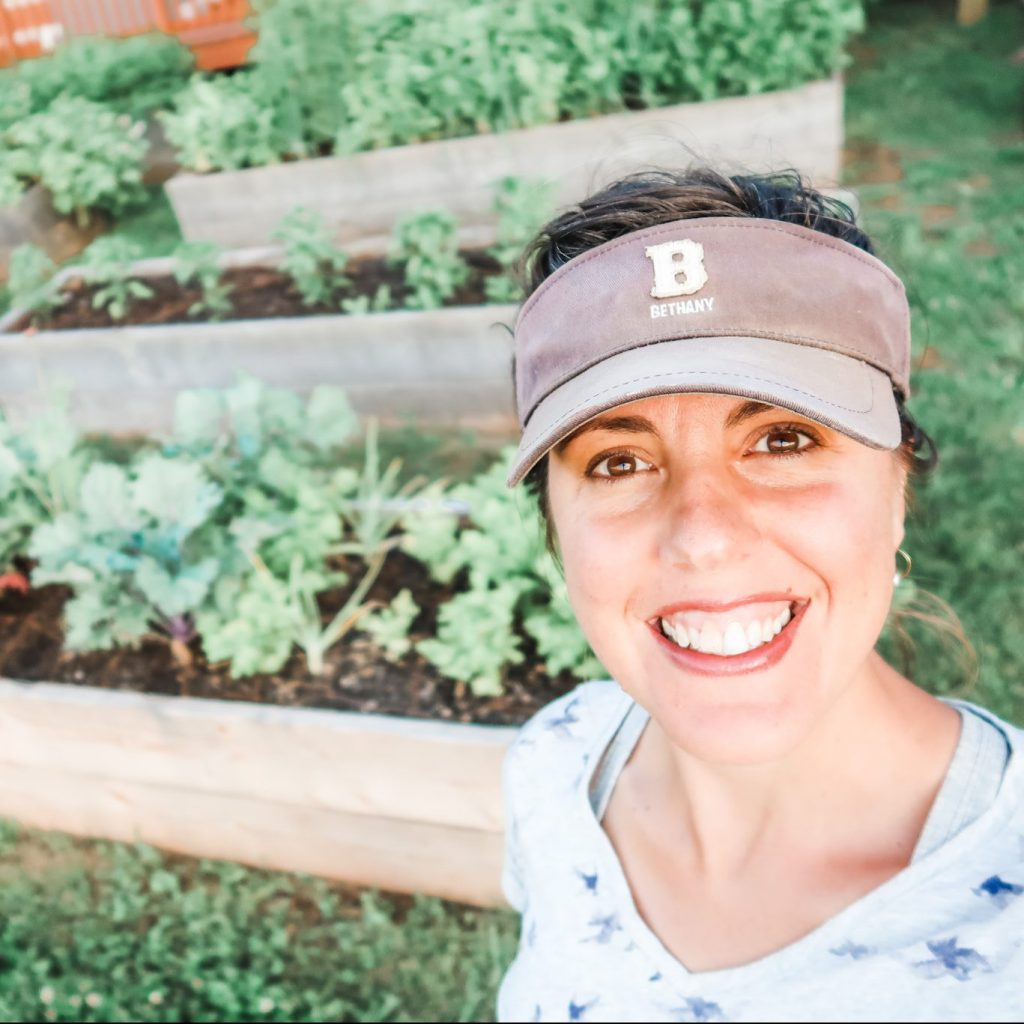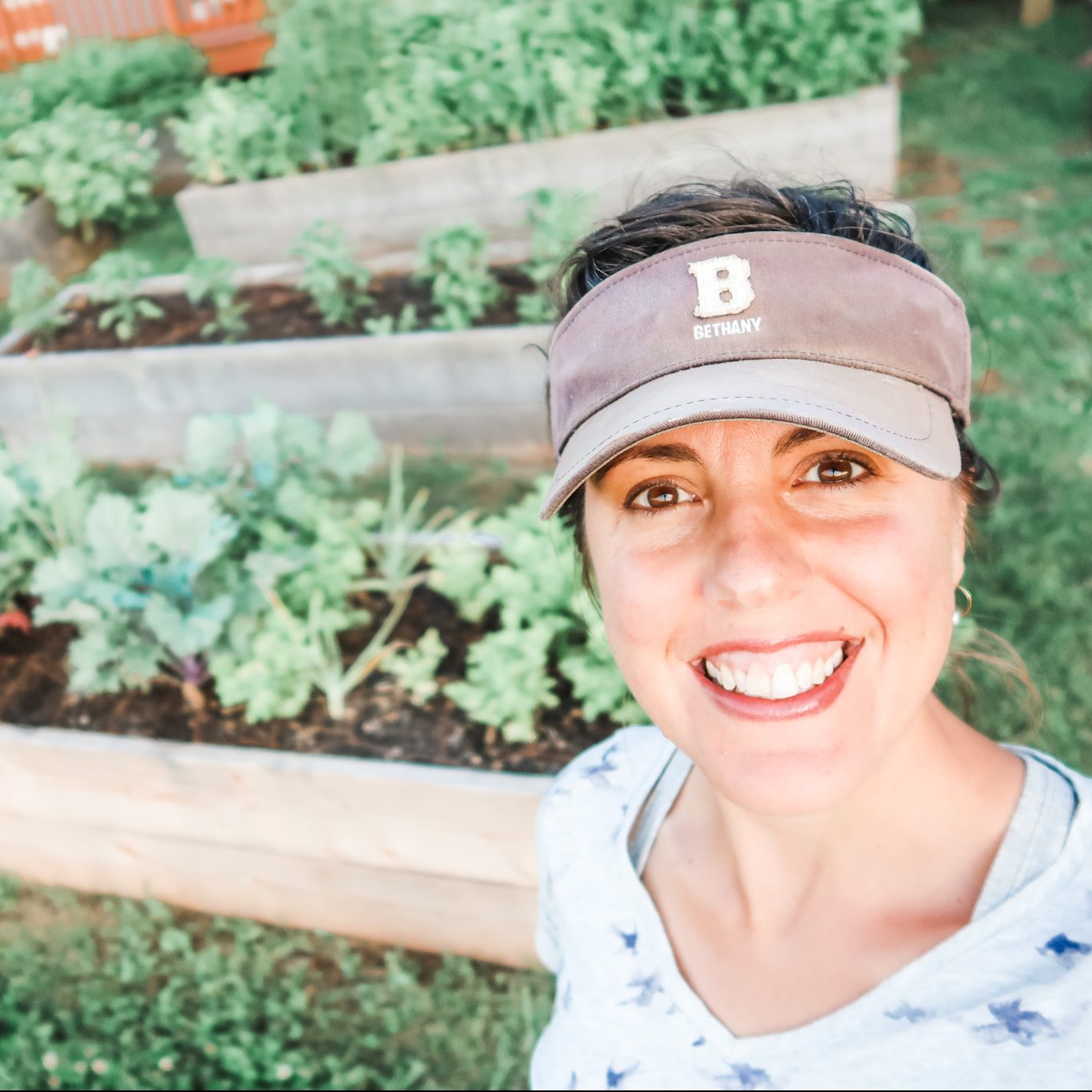 This post may contain affiliate links, which means I make a small commission at no extra cost to you.
See my full disclosure here.
Any way you look at it, raised garden beds are my favorite way to grow vegetables. They're beautiful, easy on the back, and easy to weed.
Many of you have asked for instructions, and today I'm excited to share with you our DIY wooden raised garden beds. We even made a video for you about the process…
DIY Wooden Raised Garden Beds
By the way, if you're interested in easy-to-assemble, galvanized metal raised beds, you'll find my recommendations here: Pros and Cons of Galvanized Raised Beds.
These wooden boxes are super simple. Basically, you need four boards, one post, some deck screws, and a few basic tools.
Note: we like to use 14′ lumber in order to have a little extra wiggle room. If you are very sure of your measuring and cutting skills, you could use 12′ lumber instead.
Supplies
Tools
Instructions
Tip: the following instructions will make much more sense if you watch us assemble a box in this video.
Cut the boards into four 10′ lengths and four 2′ lengths.
Cut the post into four 17.5″ lengths.
Build one long side: Lay two 17.5″ posts on the ground, about 10′ apart. Lay two 10′ boards across the posts.
Next, line everything up so that each post is positioned 1.5″ from the end of the boards. The post should be flush with the bottom of one board, and should hit just below the top of the other board.
Use two screws to attach each board to one post, and repeat at the opposite end of the board.
Build the second long side: Repeat steps 3-5.
Attach half of one short side: Find a helper to hold the long sides in place while you work to attach the short boards.
Slide an extra 2′ length of board under each corner of your box. This helps to keep it all level, and is much easier than the first method we tried! You can watch both methods in our video.
Screw in one 2′ length to join together your two long sides. Use two screws at each end of the 2′ board.
Attach half of one short side: Repeat steps 7-9 on the opposite end of your box.
Then, go ahead and attach the top 2′ board on that same side.
Finally, return to the opposite short end and use a rubber mallet to insert the final 2′ board. Screw it in, and you're done!
Wasn't that easy?
PS: This is how we like to fill our large raised beds: How to Build Hugelkultur Raised Garden Beds.
My kitchen garden
I absolutely love these boxes! When we bought the farm in 2018, we started with six raised beds. Later that same year, we added three more. This grouping of raised beds is located directly behind our house and I call it my kitchen garden.
It is so handy to run right out to the kitchen garden and grab what we need: greens, carrots, onions, and even tomatoes. I am also more motivated to keep these boxes weeded and looking nice, since they are right in plain view from the house.
This year, we added another three boxes, and I still don't have "enough" room to grow all the things. Which is why we also have a large in-ground garden out behind our big barn.
Both raised beds and in-ground gardens have their pros and cons, but I am especially fond of raised beds for their beauty and ease of maintenance.
What do you think: are you ready to build your own DIY wooden raised beds?
More about gardening: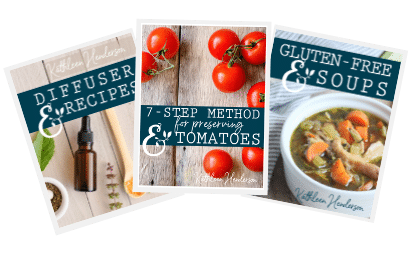 Sign up NOW for my best tips delivered weekly to your inbox!
You'll also get instant access to my library of free ebooks and resources.