Join the Seasonal Club.  Ditch the processed life! Learn to grow, source, preserve, and prepare real foods ALL YEAR LONG!  LEARN MORE >>
Join the Seasonal Club.
Ditch the processed life! Learn to grow, source, preserve, and prepare real foods ALL YEAR LONG!  LEARN MORE >>
Pros and Cons of Galvanized Raised Beds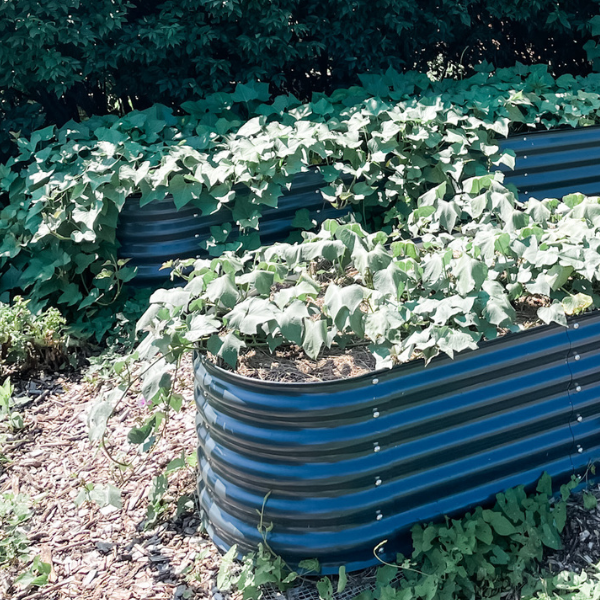 This post may contain affiliate links, which means I make a small commission at no extra cost to you.
See my full disclosure here.
Wondering about the pros and cons of galvanized raised beds? Are galvanized raised beds the right option for your garden?
Let's take a look at the advantages and disadvantages of gardening in galvanized raised beds.

Pros and cons of galvanized raised beds
When it comes to raised garden beds, wood is my material of choice. I just love the look. Wood adds warm and an organic aesthetic to the garden, in my opinion.
See how we built the wooden raised beds in our kitchen garden here: DIY Wooden Raised Garden Beds.
However, wood can get pricey, especially in these post-pandemic times. The cost of building wooden raised beds can definitely add up.
Furthermore, wood deteriorates over time. I choose to use untreated wood to make my raised beds, which breaks down even faster than treated lumber.
Therefore, when two separate manufacturers of galvanized raised beds reached out to me about trying their wares, I immediately agreed. I was curious: would galvanized raised beds make a good alternative to my beloved wood garden beds?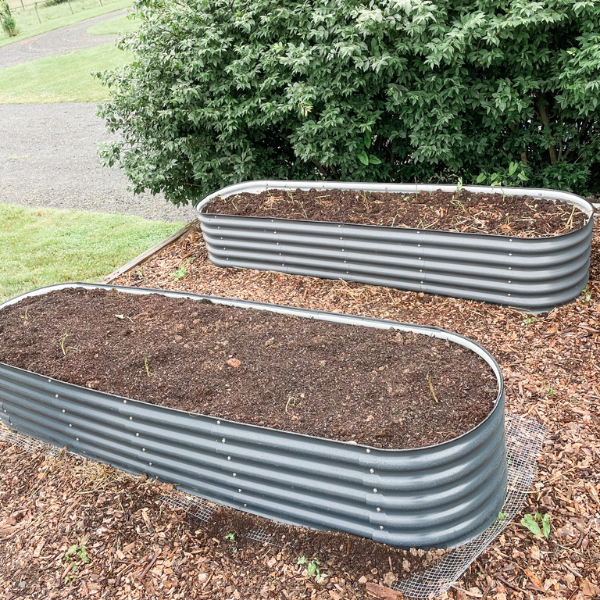 Pros of galvanized raised beds:
I must admit that my galvanized raised beds have worked out even better than I expected.
Long lasting: galvanized metal is clearly much more weather resistant than wood. These beds will last a long time!
Easy to assemble: simply attach the panels in your desired configuration, then cap off the top edge with safety rubber.
Affordable: as compared with currently inflated wood prices, galvanized beds can be an cost effective alternative.
Lightweight: galvanized raised beds are much lighter and easier to move than a heavy wooden box.
Modern: with a variety of color options to choose from, galvanized beds bring a clean, modern look to the garden.
Cons of galvanized raised beds:
Galvanized beds may not be for everyone. Here are a few potential disadvantages.
Potentially pricey: depending on the size you choose, the cost of galvanized beds can add up.
Tedious assembly: assembly is not difficult but it is time consuming. There are so many bolts to tighten!
Aesthetic: galvanized raised beds do not fit every type of garden aesthetic. They have a more modern appearance and offer less visual warmth to the garden than beds made of wood.
Slim edge: you cannot sit on the edge of a galvanized modular bed.
Galvanized garden bed options
If you decide that galvanized raised beds are a good fit for your garden, you have a few options. The two brands I've tried personally are linked below. I recommend them both!
For reference, my beds are both dark gray in color, measure approximately 2′ x 8′, and I chose 17″ for the height.
More about galvanized garden beds:
Have you tried galvanized garden beds? Can you see them working well in your garden, or not?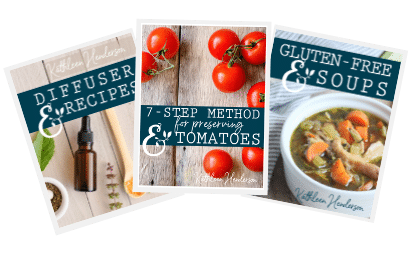 Sign up NOW for my best tips delivered weekly to your inbox!
You'll also get instant access to my library of free ebooks and resources.