Join the Seasonal Club.  Ditch the processed life! Learn to grow, source, preserve, and prepare real foods ALL YEAR LONG!  LEARN MORE >>
Join the Seasonal Club.
Ditch the processed life! Learn to grow, source, preserve, and prepare real foods ALL YEAR LONG!  LEARN MORE >>
Honey Sweetened Blueberry Jam Without Pectin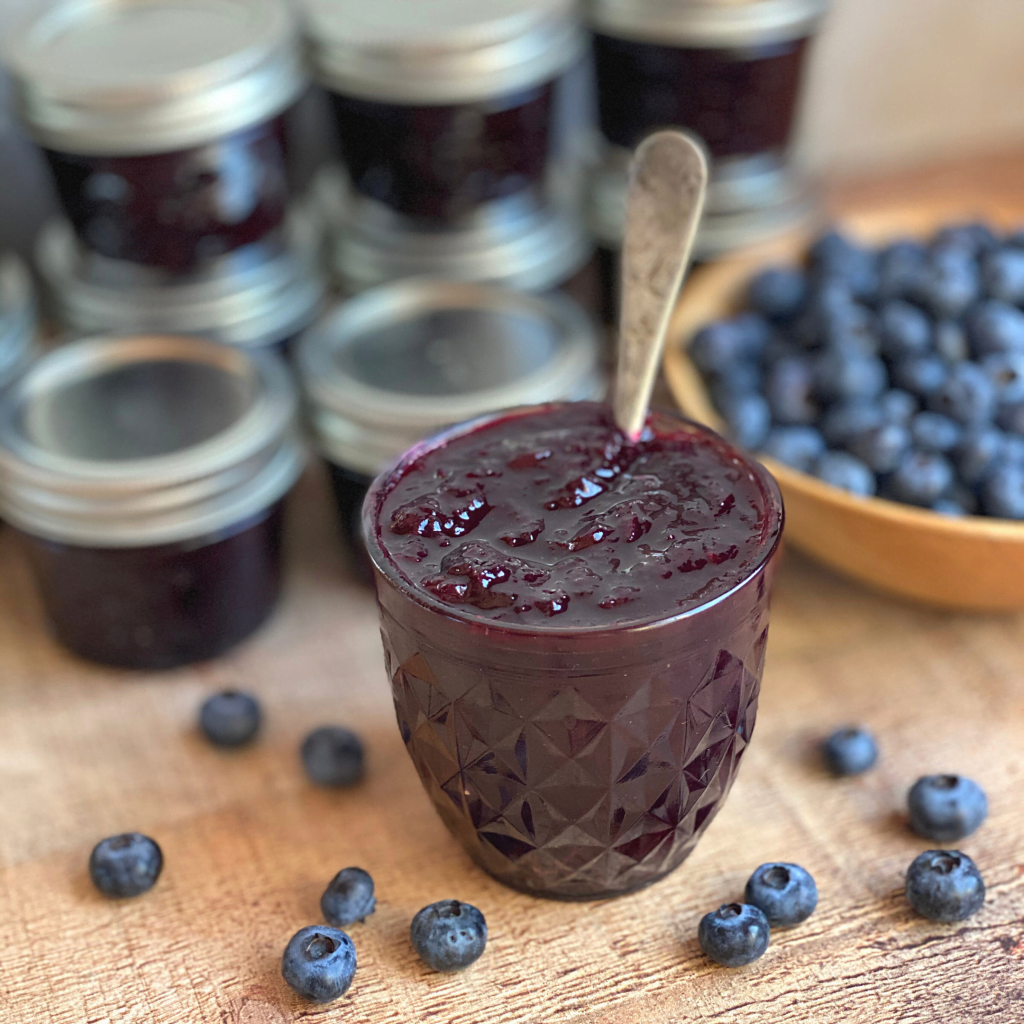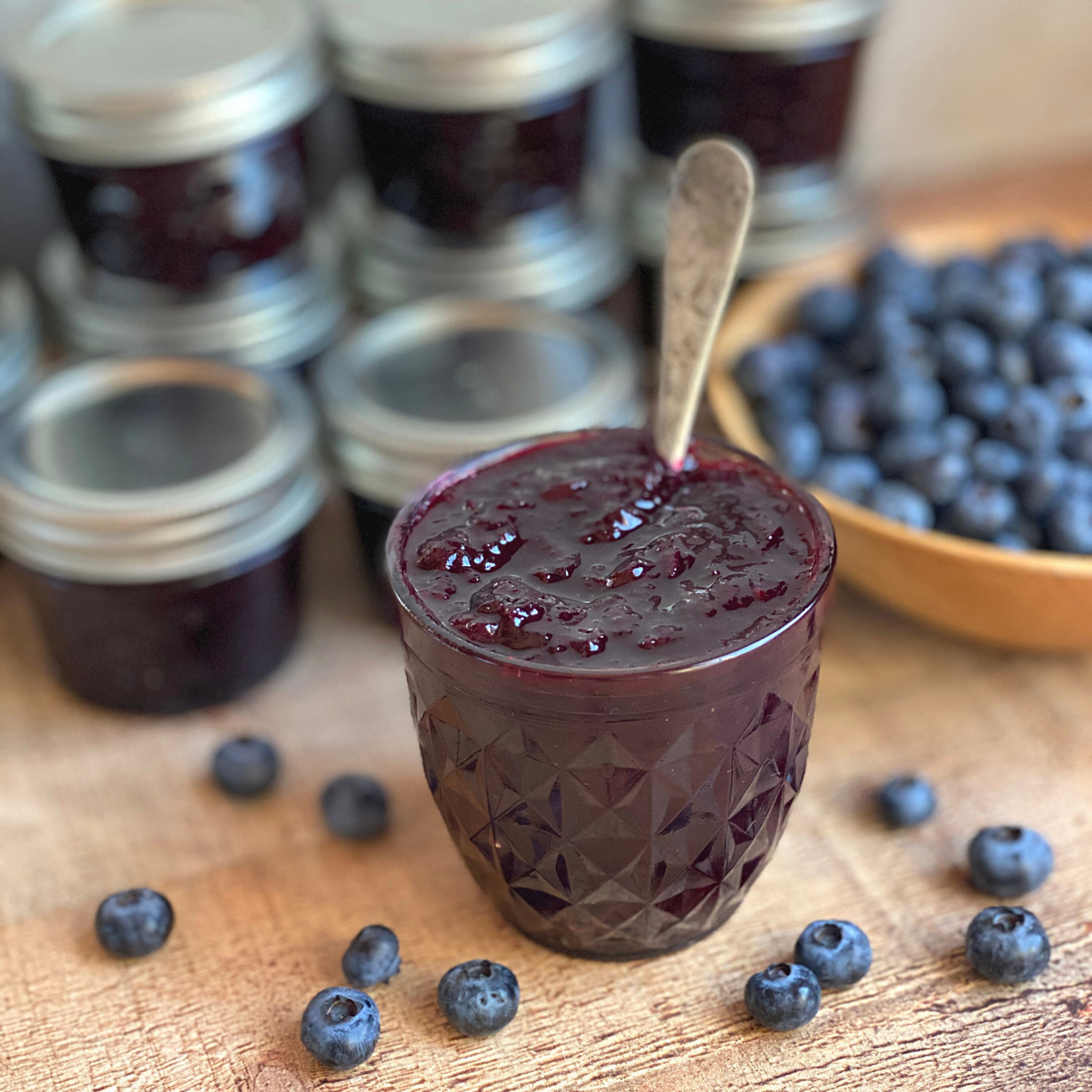 This post may contain affiliate links, which means I make a small commission at no extra cost to you.
See my full disclosure here.
Let's can some honey sweetened blueberry jam!
Honey sweetened blueberry jam
This sugar-free jam recipe is super simple, making it perfect for beginners. Fresh blueberries combine with honey and a splash of lemon juice to create a deliciously summery spread to enjoy all year long.
We love this jam on almond flour biscuits, paleo breakfast cake, and paleo almond butter bread. It's also delicious as a topping for pancakes, waffles, ice cream, and oatmeal.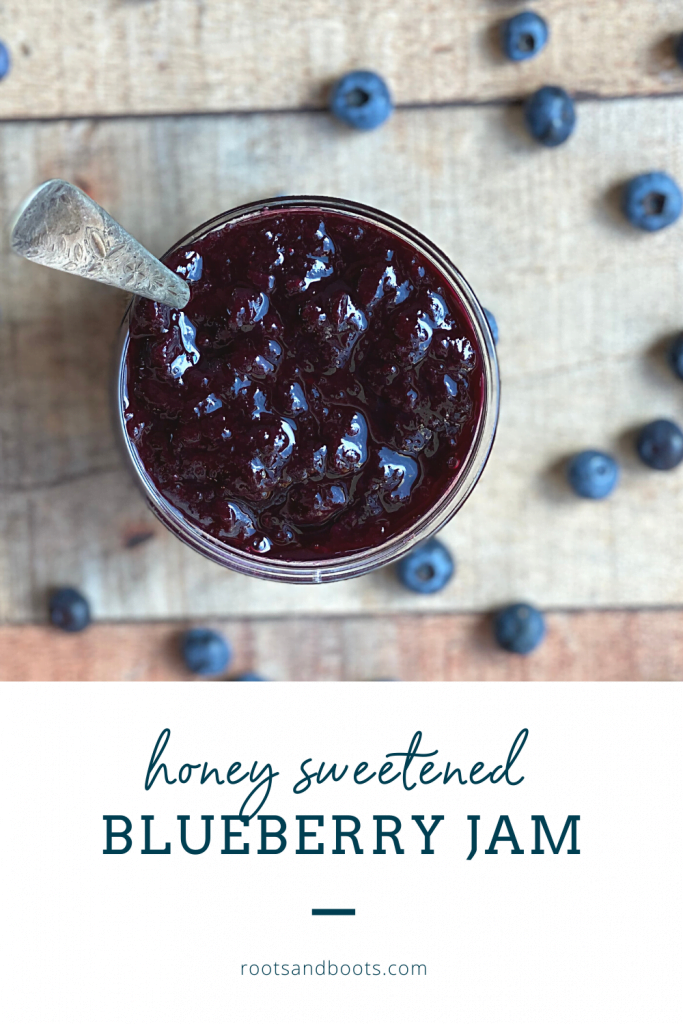 Canning without pectin or sugar
Pectin is not necessary, although the results may be a bit soft and loose. This doesn't bother me one bit, as honey sweetened blueberry jam without pectin is still delicious!
When I began to emphasize real foods and eliminate processed foods from our diet, I went on a mission to learn to can fresh, seasonal foods as simply and healthfully as possible. For me, this means no sugar. It also means avoiding pectin when possible.
My family and I are happy to eat a softer jam when we know it was made from fresh, local ingredients and is free from unnecessary additives.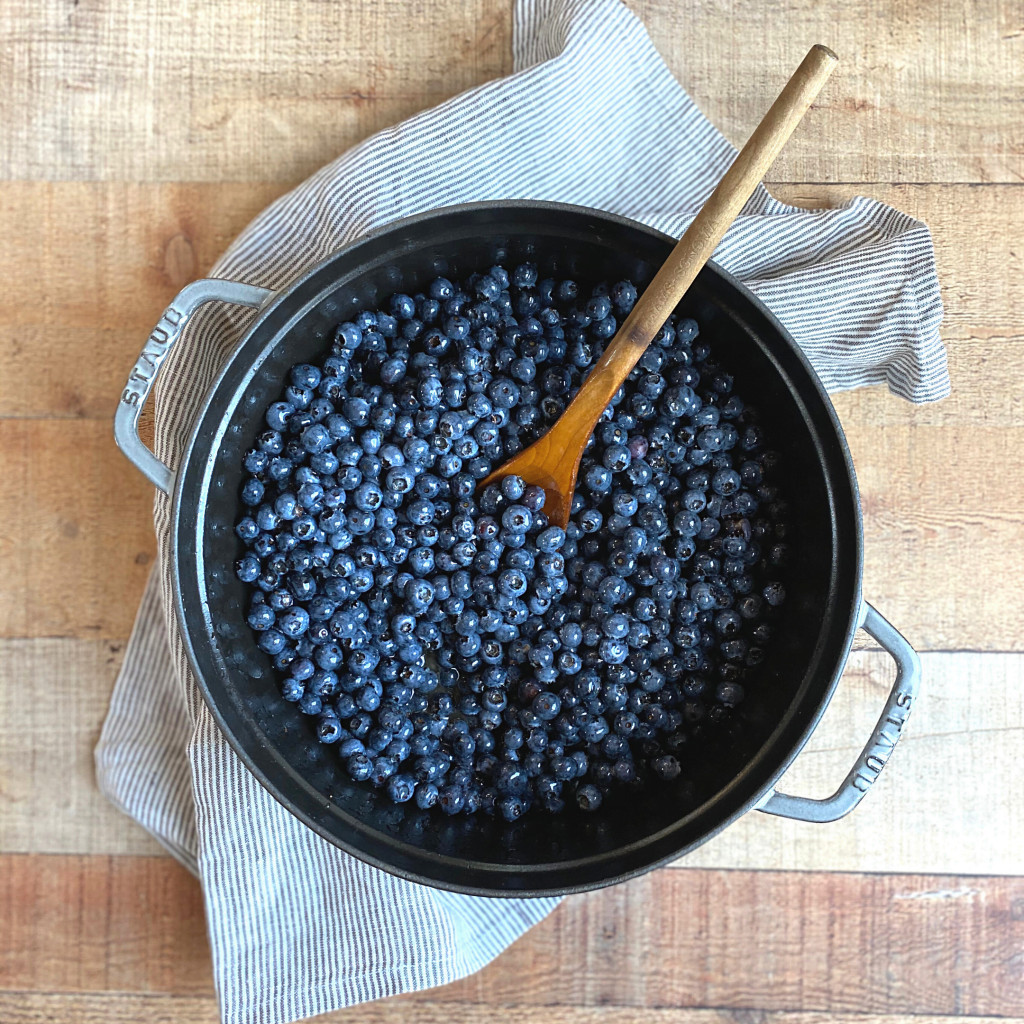 Tips for thickening jam without sugar or pectin:
Use a low, wide pan. This produces more surface area, which allows for faster evaporation of moisture.
Cook a bit longer. A longer cook time can help to reduce and thicken your jam.
Resist the urge to stir. Stir only enough to prevent scorching.
Batch size
Another factor that can affect the jamminess of jam is the batch size. In general, the smaller the batch, the thicker the jam.
But who has time to can multiple small batches of jam? Not me, which is why I've tested a double batch of this recipe. Personally, I'd rather turn out more jam in one batch, even if it's a bit on the soft size.
A double batch yields twelve half pints or twenty four 4-ounce jars of jam.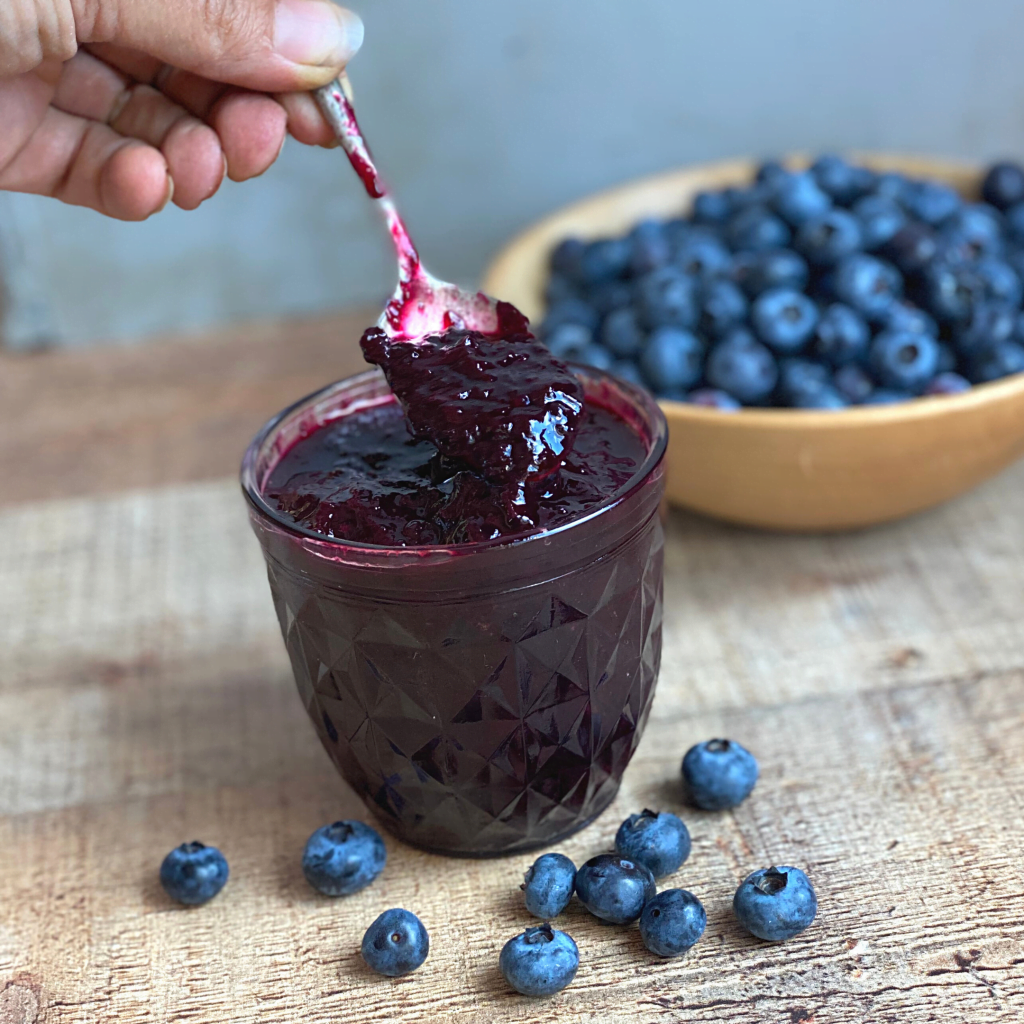 Jar size
Speaking of jar size, I recommend using the smallest size jar your family can eat in one or two sittings. Once you break the seal of your jam jar, it's important to eat it up fairly quickly. You don't want to risk it spoiling!
At my house, we often have multiple varieties of jams going at once. The more open jars of jam in the fridge, the longer it takes to get through any one jar. For this reason, I tend to can most jams in 4-ounce jars.
More jam recipes without sugar (and some without pectin):
Print
Honey Sweetened Blueberry Jam
Author:

Yield:

six

half pints

1

x

Category:

Canning
---
3

pounds blueberries (

2 quarts

)

1 1/3 cup

honey

1 1/2 tablespoon

bottled lemon juice
---
Instructions
Add the berries to a large, wide pot. The lower the better.
Mash well.
Stir in honey and lemon juice and allow to rest for a few minutes until the honey dissolves.
Bring the berry mixture to a boil and cook for 15 minutes, stirring occasionally.
When the jam has thickened, pour it into clean, hot jars.
For canning, process in a hot water bath for ten minutes.
---
Notes
Canning is not necessary. If you prefer not to can, simply pour into clean, hot jars and allow to cool. Then store in the fridge for up to three or four weeks.
To heat jars for canning, I like to boil them in the canning pot while I work on the jam. When the jam is ready, my jars are clean and hot and the water bath canner is boiling and ready for processing jam.
12 NOURISHING GLUTEN-FREE SOUP RECIPES
Simplify your dinner prep with these tasty, nourishing soups!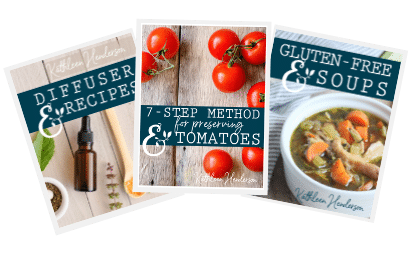 Sign up NOW for my best tips delivered weekly to your inbox!
You'll also get instant access to my library of free ebooks and resources.