How to Prune Basil for the Best Flavor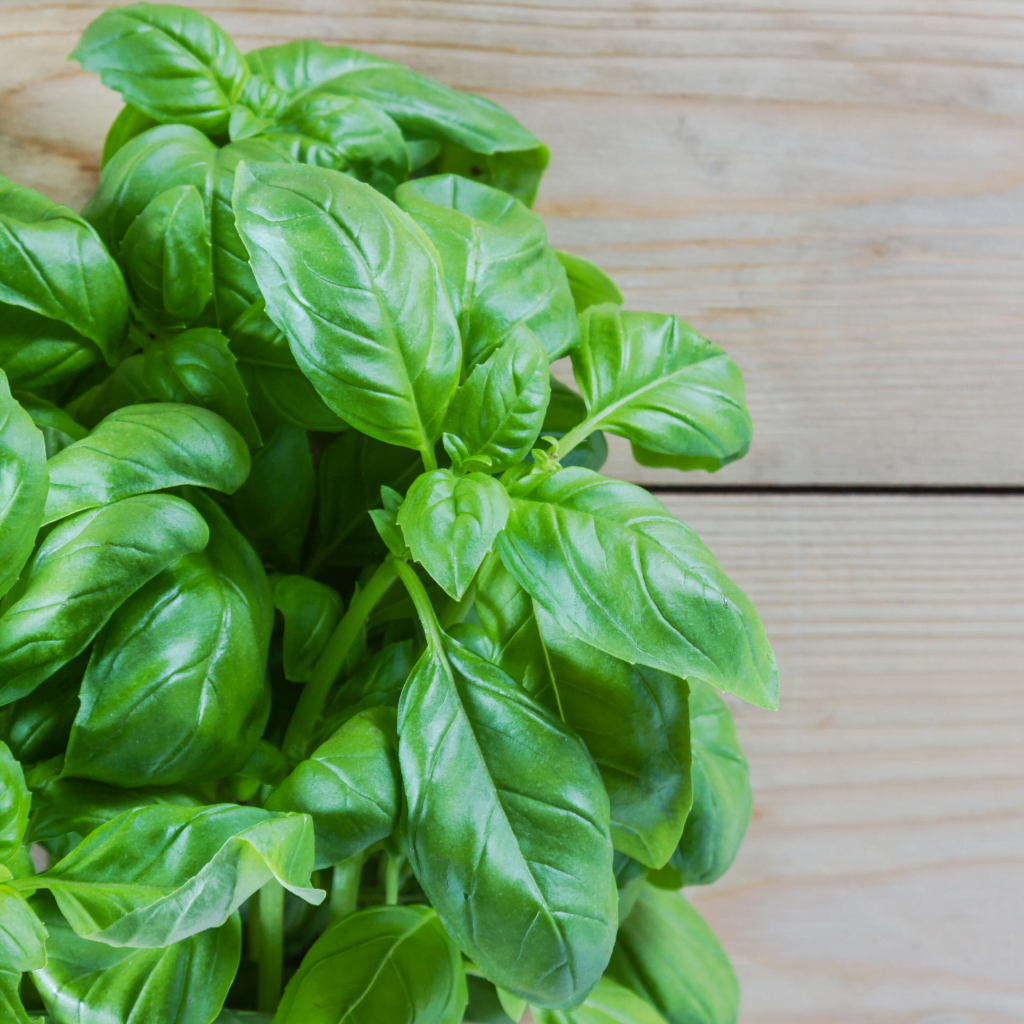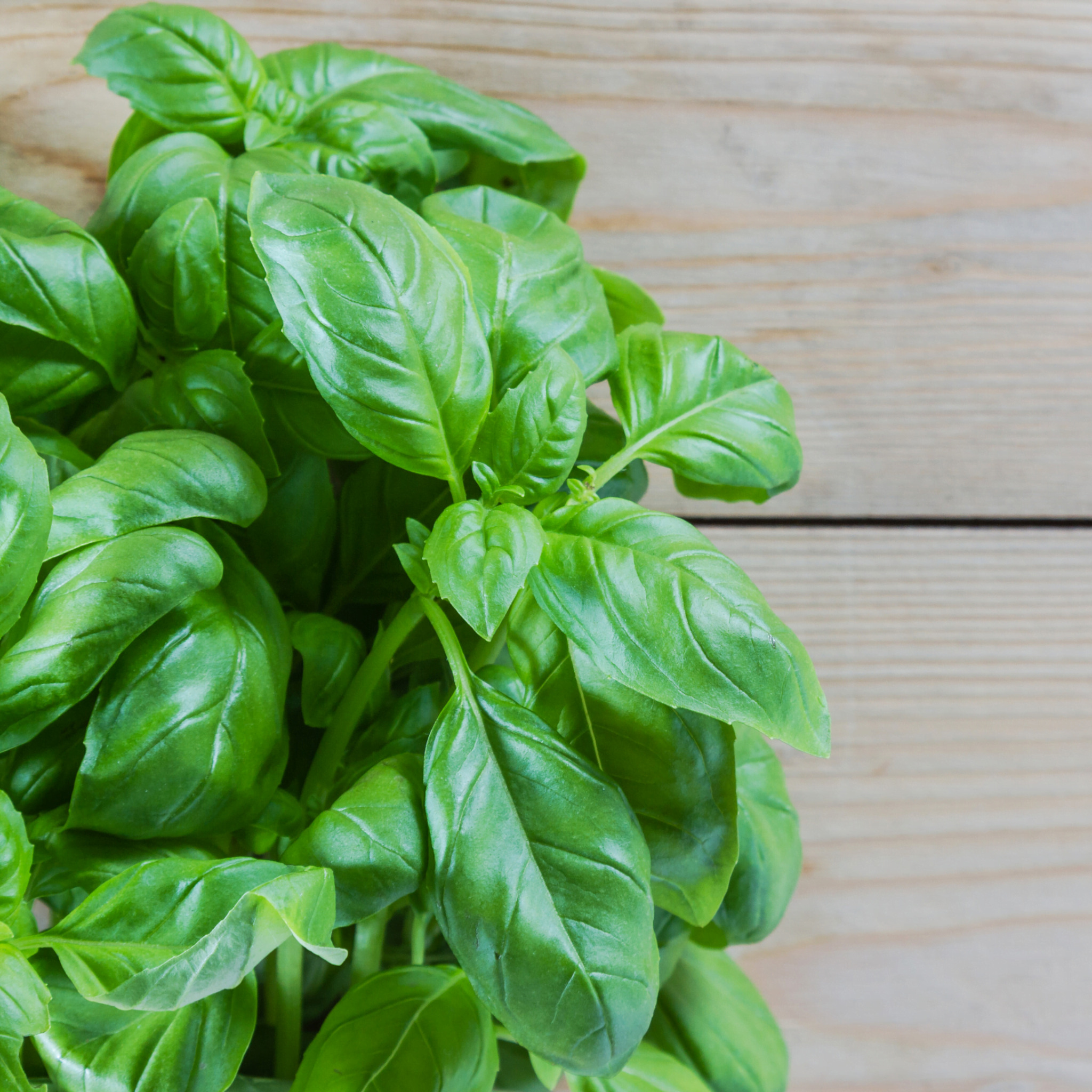 Turn your tomato harvest into delicious food to enjoy all year long!  My short, practical ebook will help you make the most of your tomato harvest through canning, freezing, drying, and more.
Get your copy of Preserving Tomatoes today!
This post may contain affiliate links, which means I make a small commission at no extra cost to you.
See my full disclosure here.
Basil may possibly be the best loved garden herb.  Even people who don't have a full fledged garden love to grow a pot of basil on the patio, or a balcony, or even in the kitchen.
Did you know that strategically cutting back your basil plants yields a bushier plant with better flavor?
Let's take a look at how to prune basil for the best flavor and greater production.
Benefits of basil in the garden
Basil is super easy to grow and it offers tons of benefits, both in the garden and in the kitchen.
When it comes to growing basil in the garden, my four favorite benefits are:
basil makes a great companion for tomatoes
if you allow it to flower, it becomes a major attraction for pollinators
it's a natural bug repellent! Just rub a basil leaf or two all over your skin
it's also a natural stress reliever.   When I'm working in the garden, sometimes I will literally stop and smell the basil.  Like, actually take some deep breaths and inhale the aroma.  Not only does it smell amazing, but Holy Basil also been shown to reduce stress hormone levels.  I'm just going to assume this applies to other varieties of basil as well.
To flower or not to flower
For the best taste, you'll want to prevent your basil plant from flowering.  When it begins to flower, the taste will turn less sweet and more bitter.
You can definitely allow your basil plants to flower and attract pollinators, but many of us also like to harvest basil for use in the kitchen.  A good idea is to plant multiple basil plants and allow some of them to flower while designating others for pruning and harvesting.
I'm going to show you how to prune basil in order to prevent flowering while also achieving a larger, bushier plant and a greater harvest of basil.
How to Prune Basil
It's so simple: basically, you want to cut off the main, middle stalks at the base.
These are my favorite garden snips.
Alternatively, you can go ahead and harvest some basil by cutting down entire branches to just above a lower node.  You can prune pretty aggressively if you like, all the way down to about three inches from the base of the plant.
I made a quick video to show you how I prune my basil plants…
Basil grows fast and will reward you with new growth in just a few weeks or even days.  The more often you prune your basil, the bushier and leafier it will become.
By preventing your basil plants from flowering, you will get amazing flavor from your harvested basil leaves.  You'll also reap the benefit of repeated basil harvests.
By the way, if you could use a few ideas for putting all that freshly harvested basil to use, check out these 25 ways to use fresh basil.
And when you prune, harvest, or cook with your basil, be sure to tag me on Instagram @rootsandbootshom so I can cheer you on!  Better yet, I invite you to use my new hashtag that celebrates real food and the family table.  The hashtag is #makeitmorethanameal and I can't wait to see your photos!
Do you grow basil?  What's your favorite way to use it?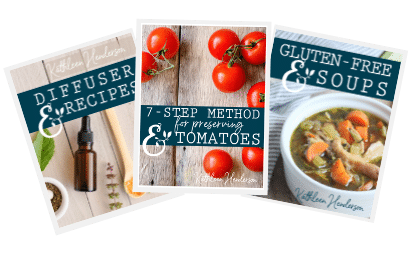 Sign up NOW for my best tips delivered weekly to your inbox!
You'll also get instant access to my library of free ebooks and resources.