Paleo Plantain Breakfast Cake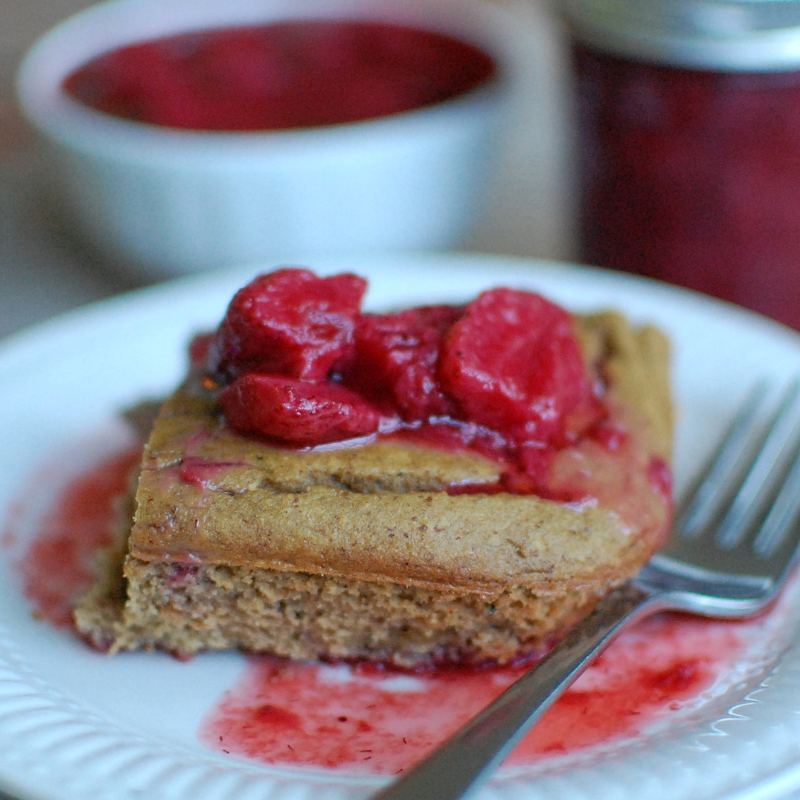 Simplify your dinner prep with tasty, nourishing soups!  My short, practical ebook is filled with my family's favorite one-pot, gluten-free, real-food soup recipes.
Get your copy of Nourishing Soups today!
This post may contain affiliate links, which means I make a small commission at no extra cost to you.
See my full disclosure here.
This Paleo Plantain Breakfast Cake was such a happy discovery, y'all.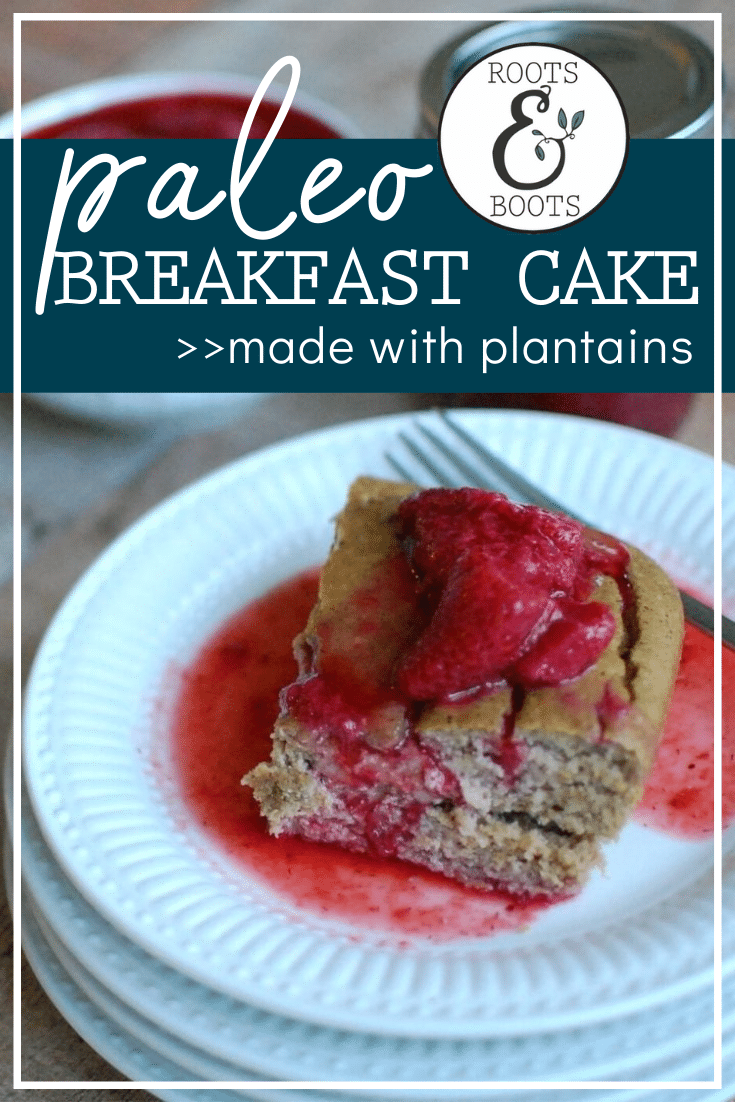 Paleo Plantain Breakfast Cake is born
Necessity is the mother of invention, right? Well, one morning I'd planned to make Paleo Plantain Pancakes but was running behind and feeling sort of desperate. The thought of standing at the stove flipping pancakes all morning (because that's what it feels like when you quadruple recipes for your three growing boys, can I get an amen?) was just too much.
I just couldn't even.
And then, Eureka! I had a blinding flash of inspiration. What if I poured the entire pancake batter into a baking dish, baked it in the oven, and called it a Breakfast Cake?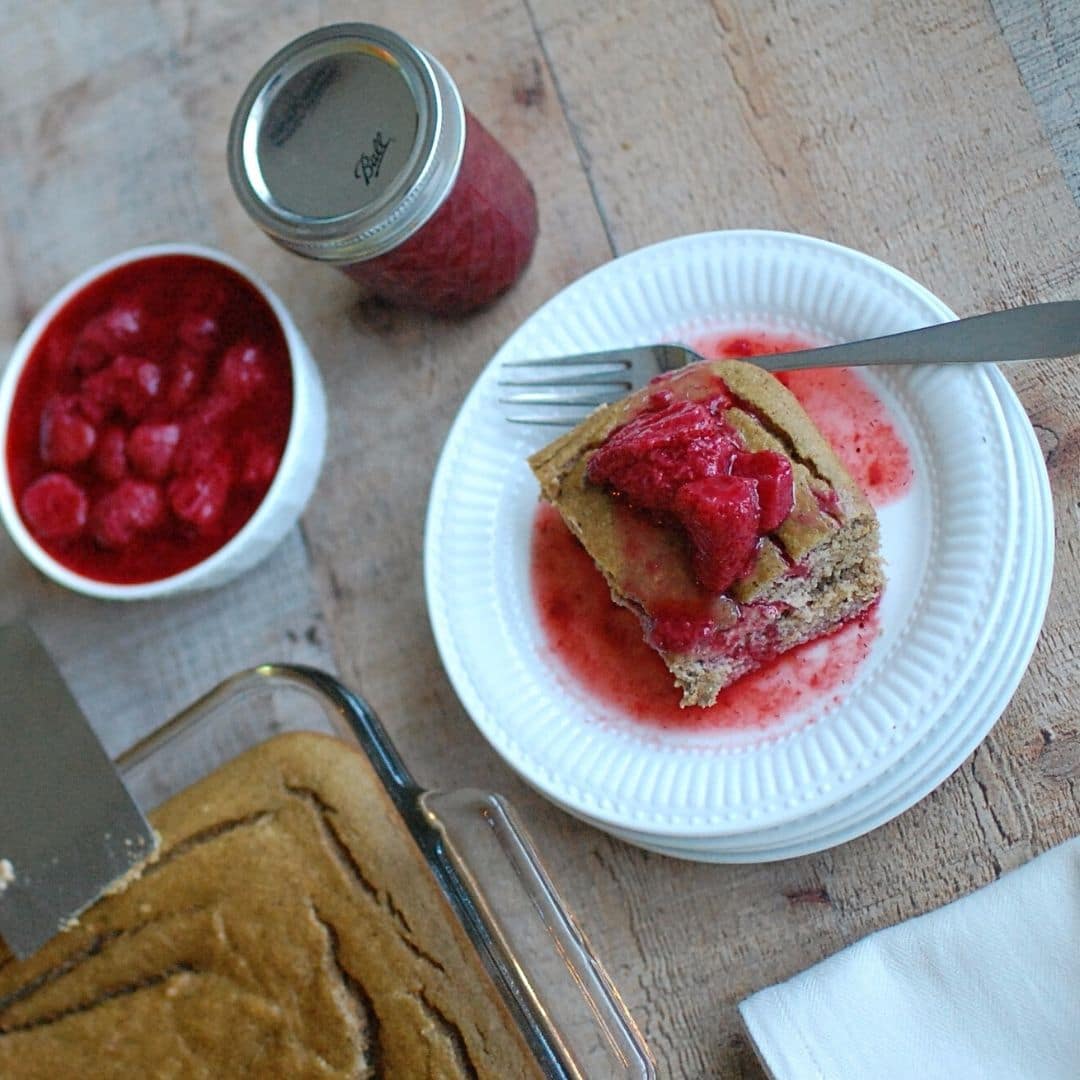 My friends, this was one of my finest moments in the kitchen. When I pulled that warm, glorious breakfast cake from the oven all golden brown and sweet smelling, I almost heard angels singing.
Okay, it was more like three hungry boys plus my own growling stomach, but still. It was a brief and shining moment of glory.
A versatile recipe
This Paleo Plantain Breakfast Cake is really something special, y'all. Perfect for a special brunch or a weekday family breakfast. So easy to pull together, totally hands-free once you pop it in the oven, and delicious with fresh fruit, cooked fruit, or homemade fruit syrup. And nutritious!
Did I mention you can even make it ahead of time? See my tip below. And leftovers are a snap to reheat.
Make-ahead tip
Try this: make the cake the day before, and under-bake it slightly. The next morning, reheat it at full temperature (350) until golden brown.
Breakfast cake toppings
Incidentally, my first experimental batch of Honey Sweetened Strawberry Jam made a delicious topping for this breakfast cake. I used the wrong kind of apples and not enough of them, so the jam turned out pretty runny. But it's absolutely perfect as a topping for this breakfast cake (as well as yogurt, pancakes, ice cream, and more)!
So if you end up with runny homemade jam, just call it syrup and drizzle it over this delicious Paleo Plantain Breakfast Cake. <wink>
Oh, and if you want to go all out, bacon is the perfect accompaniment. Because bacon makes everything better. Though not necessary, I always feel a little sad when I have to eat my breakfast cake sans bacon.
And now, for the recipe…
Print
Paleo Plantain Breakfast Cake
Author:

Prep Time:

10 mins

Cook Time:

30 mins

Total Time:

40 mins

Yield:

10

-

12

servings

1

x
---
---
---
---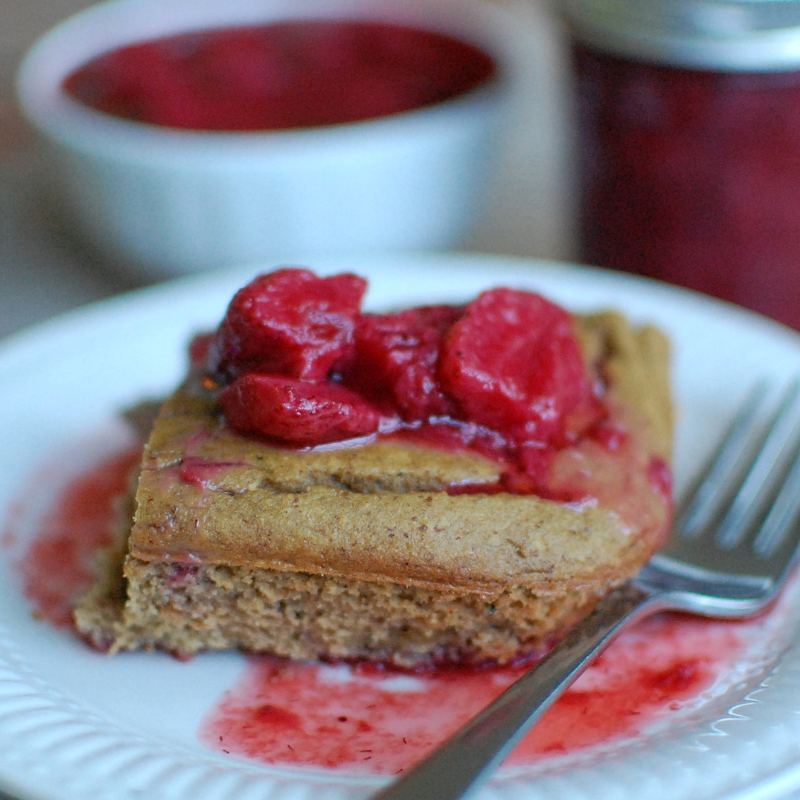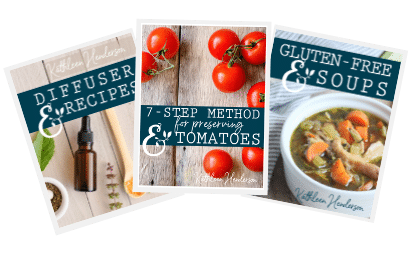 Sign up NOW for my best tips delivered weekly to your inbox!
You'll also get instant access to my library of free ebooks and resources.