8 Gluten-Free No-Bake Treats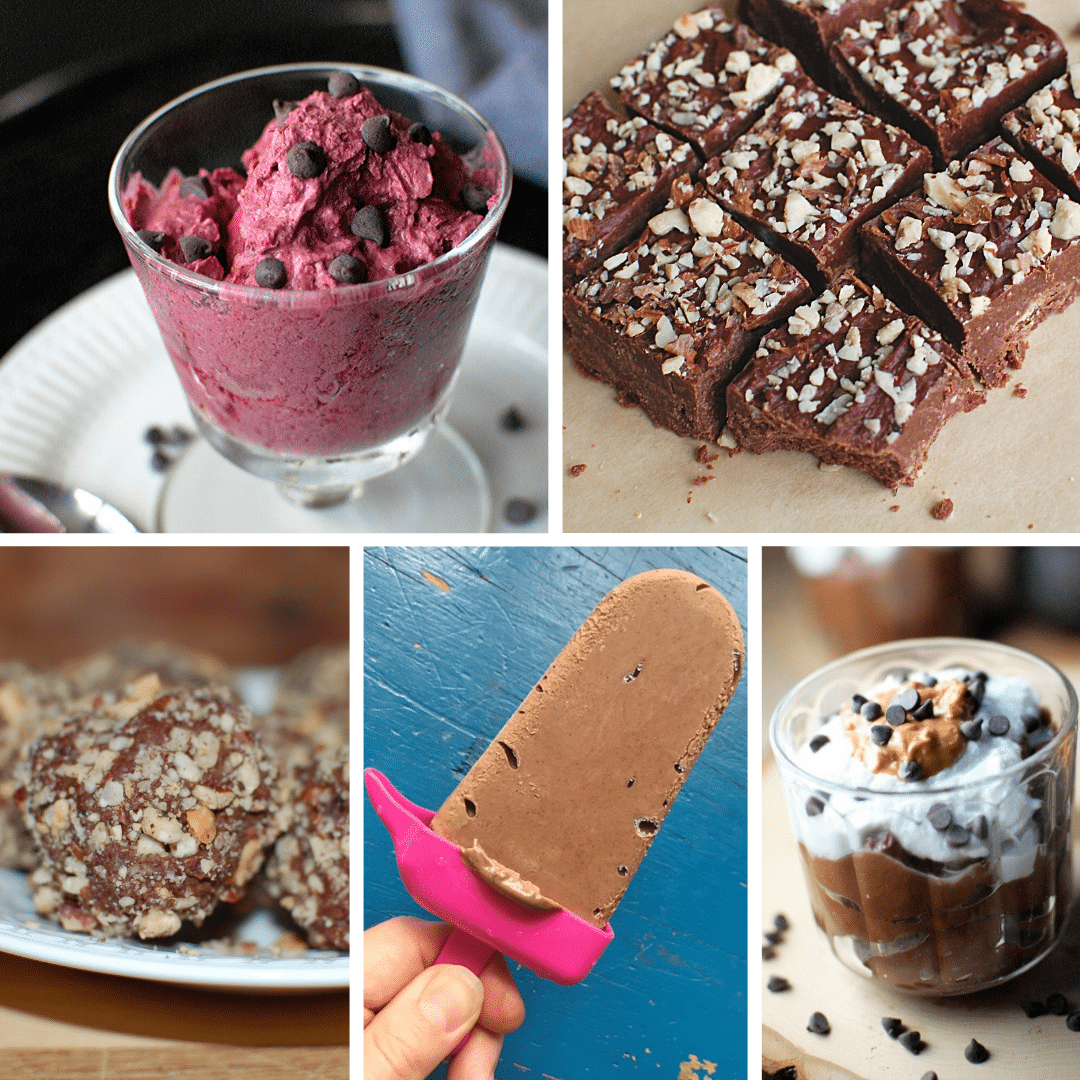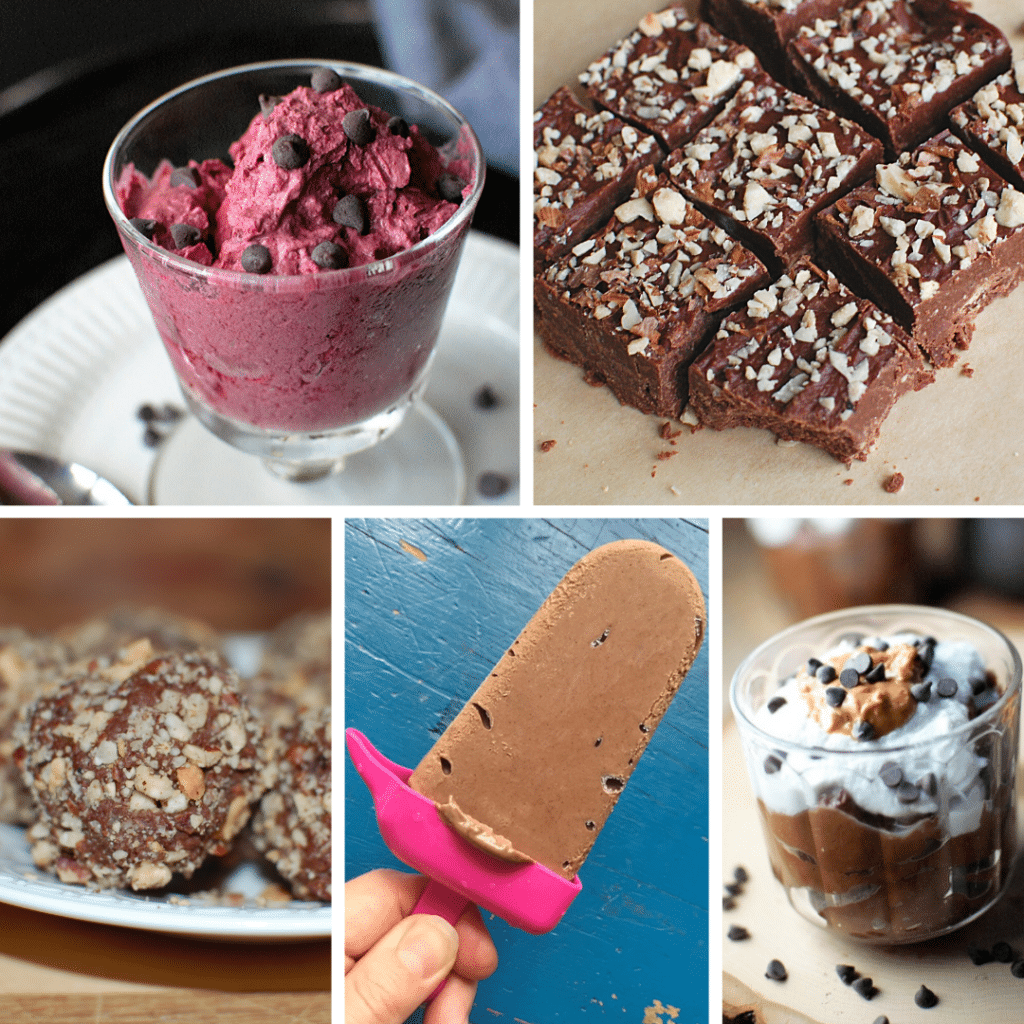 Simplify your dinner prep with tasty, nourishing soups!  My short, practical ebook is filled with my family's favorite one-pot, gluten-free, real-food soup recipes.
Get your copy of Nourishing Soups today!
This post may contain affiliate links, which means I make a small commission at no extra cost to you.
See my full disclosure here.
No need to fire up the oven when you want a sweet treat during the hot summer months! Simply choose one of the following gluten-free no-bake treats.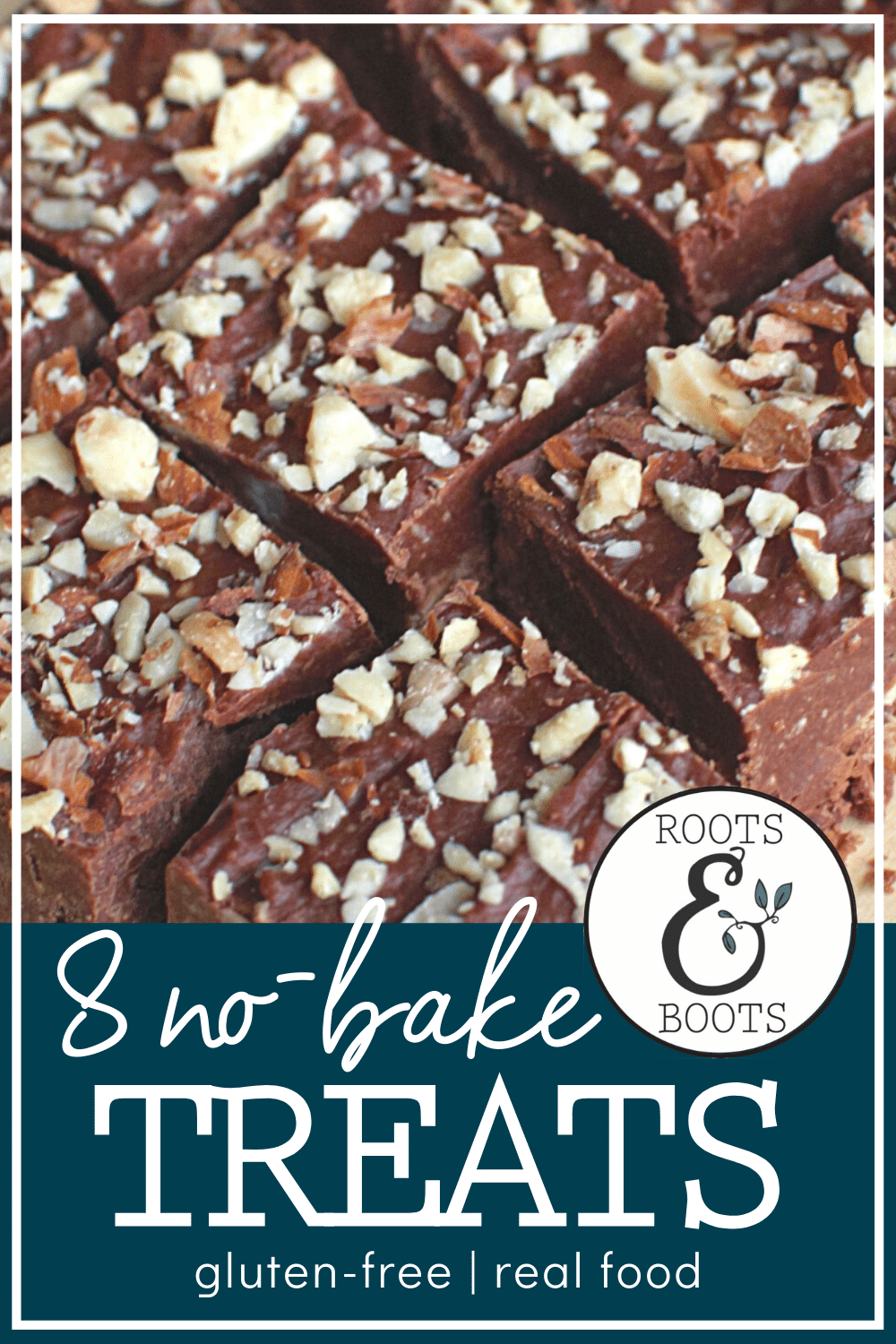 All of the following recipes are gluten-free and use wholesome, real-food ingredients. Some of the recipes are Paleo, too!
Plus, they're tried and tested by my own real-life family. We hope you enjoy these real-food, gluten-free no-bake treats as much as we do!
Want easy access to these no-bake recipes? No problem! Keep these simple recipes handy with a free printable. Just enter your email address below to get the free printable recipe collection.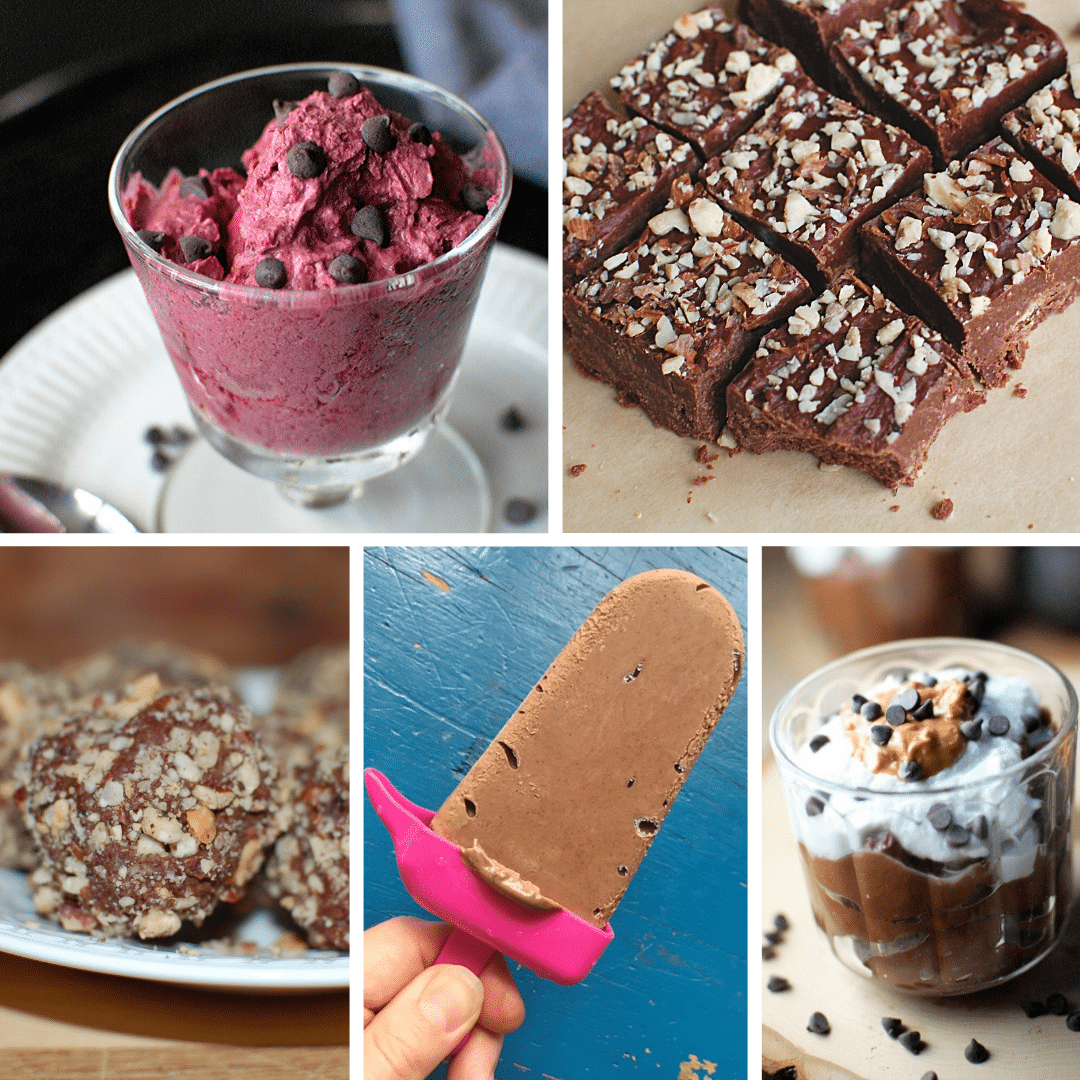 8 Gluten-Free No-Bake Treats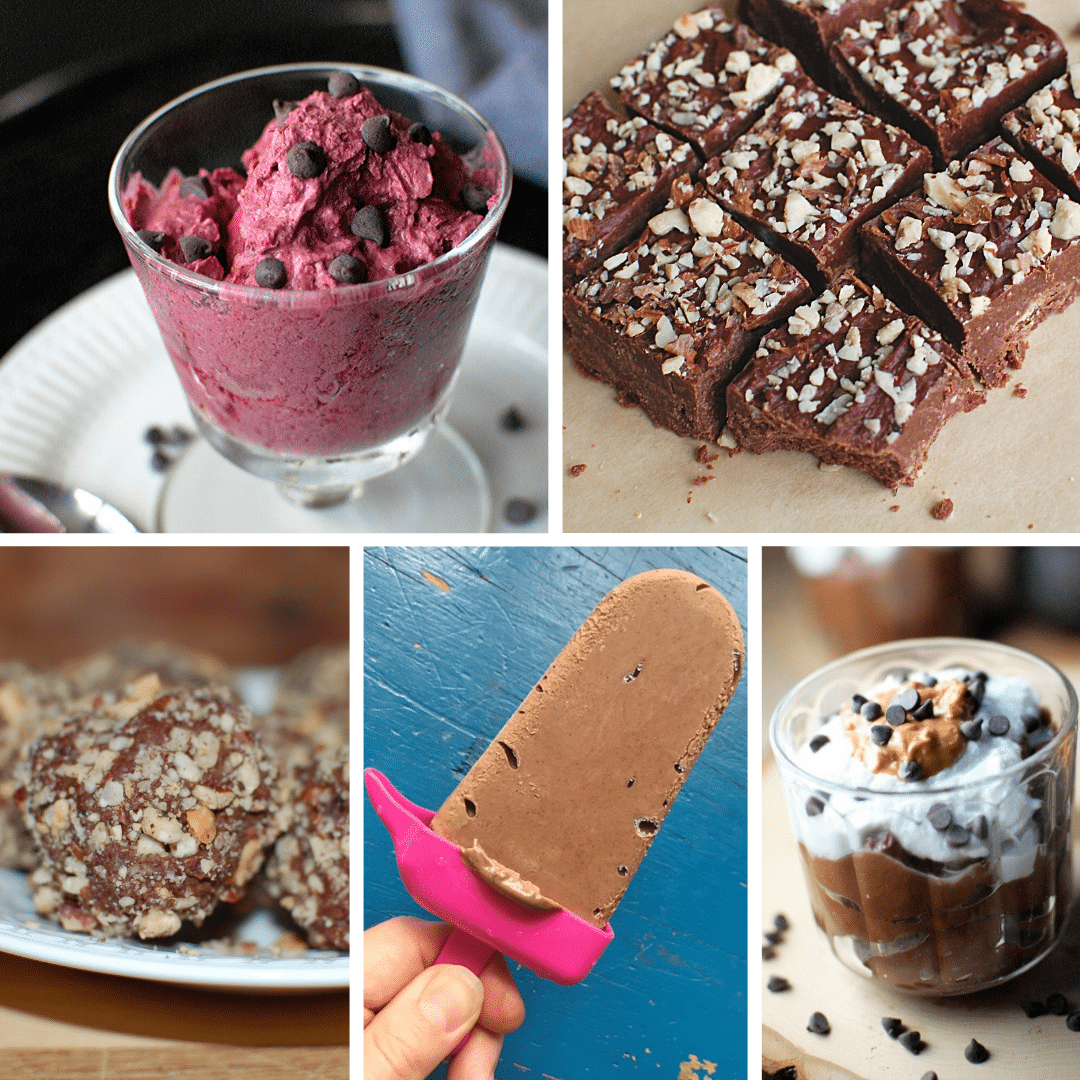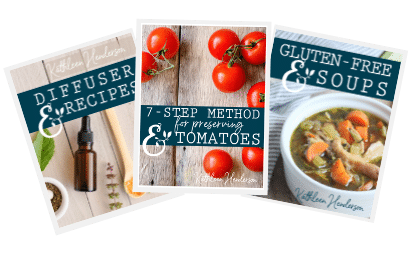 Sign up NOW for my best tips delivered weekly to your inbox!
You'll also get instant access to my library of free ebooks and resources.