Mixed Berry Coconut Milk Ice Cream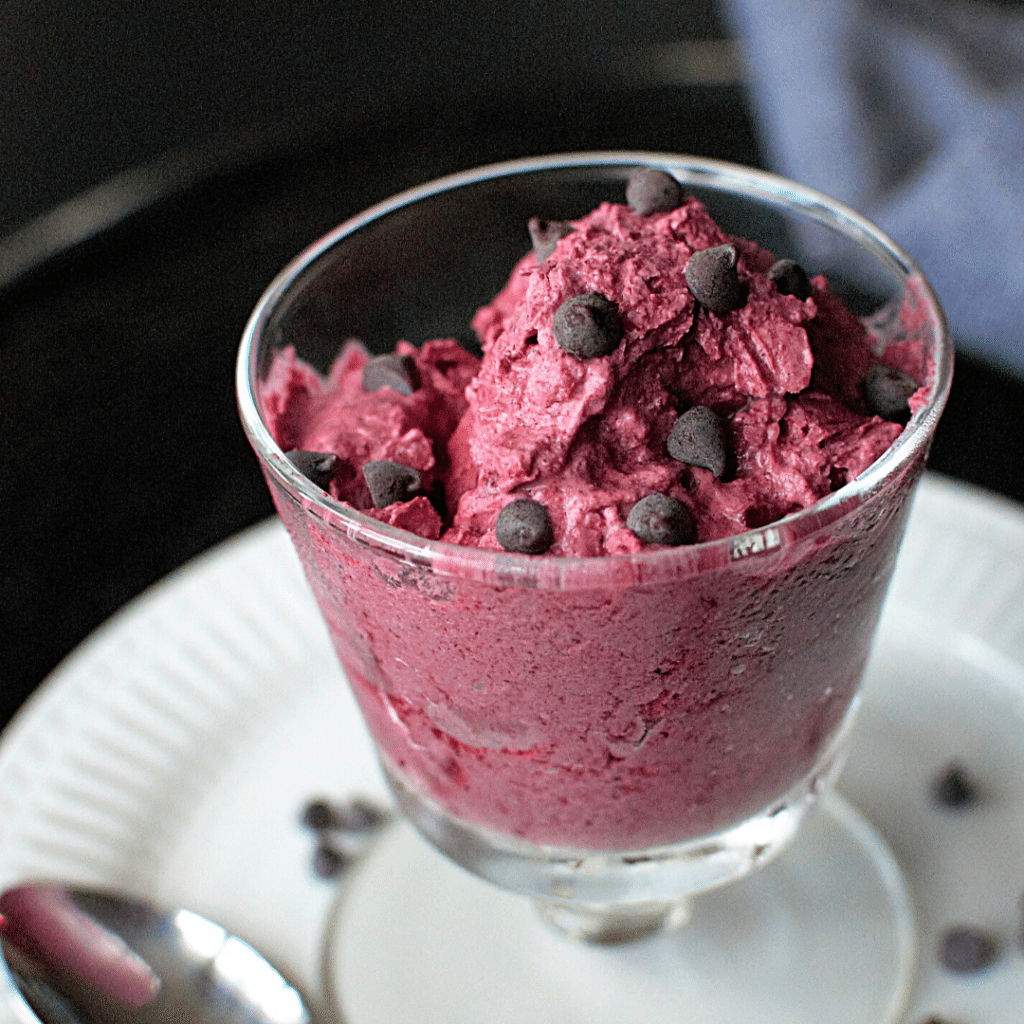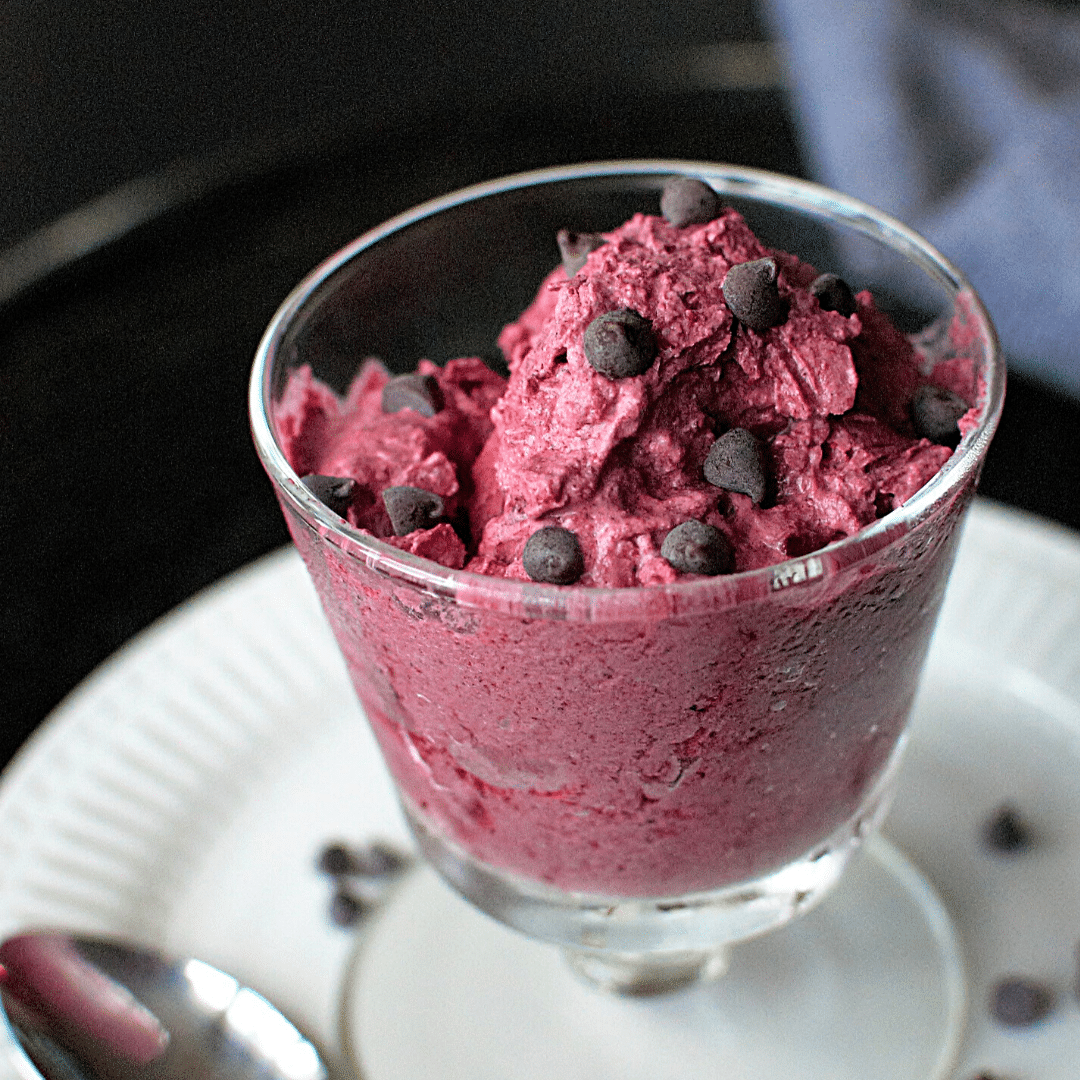 Simplify your dinner prep with tasty, nourishing soups!  My short, practical ebook is filled with my family's favorite one-pot, gluten-free, real-food soup recipes.
Get your copy of Nourishing Soups today!
This post may contain affiliate links, which means I make a small commission at no extra cost to you.
See my full disclosure here.
This dairy-free Mixed Berry Coconut Milk Ice Cream is super easy and super versatile!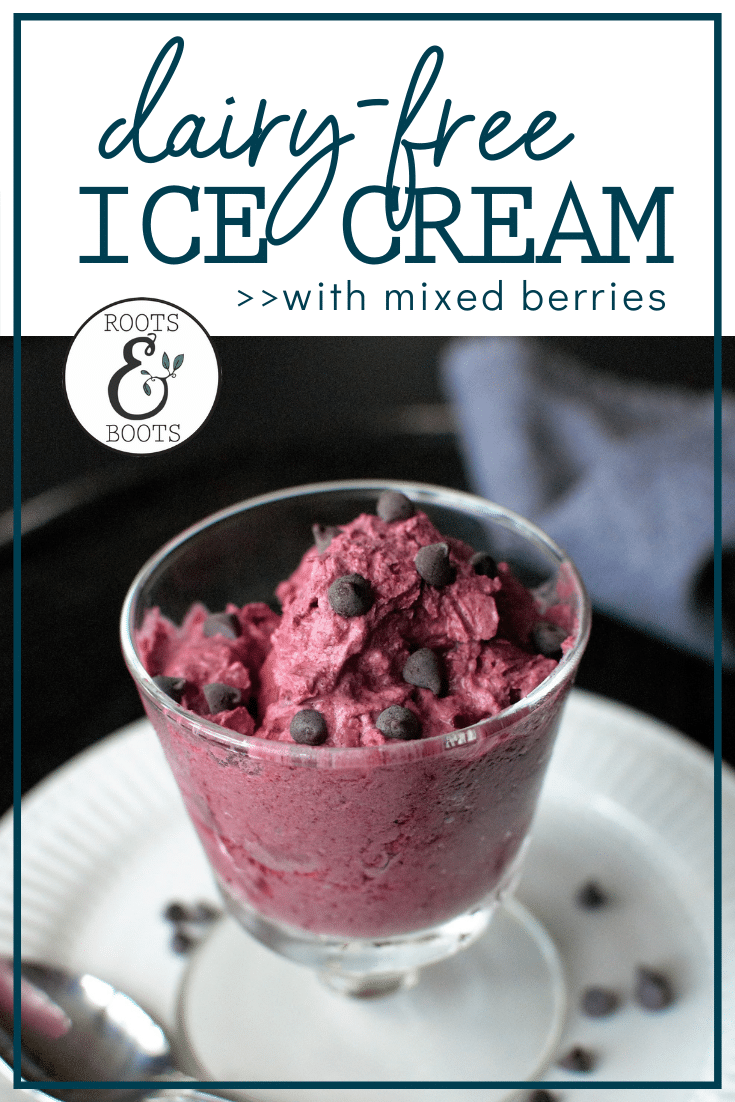 Eat it right away, like soft serve ice cream. Or freeze it for 30-45 minutes for a more scoopable ice cream. Leftovers can be saved for smoothies, made into popsicles, or used later for the same ice cream recipe.
With only three ingredients: frozen berries, coconut milk, and optional sweetener, it's a snap to whip up.
Please note that a high speed blender like my Vitamix or a Blendtec is recommended. I can't vouch for the results when using a food processor or a less powerful blender.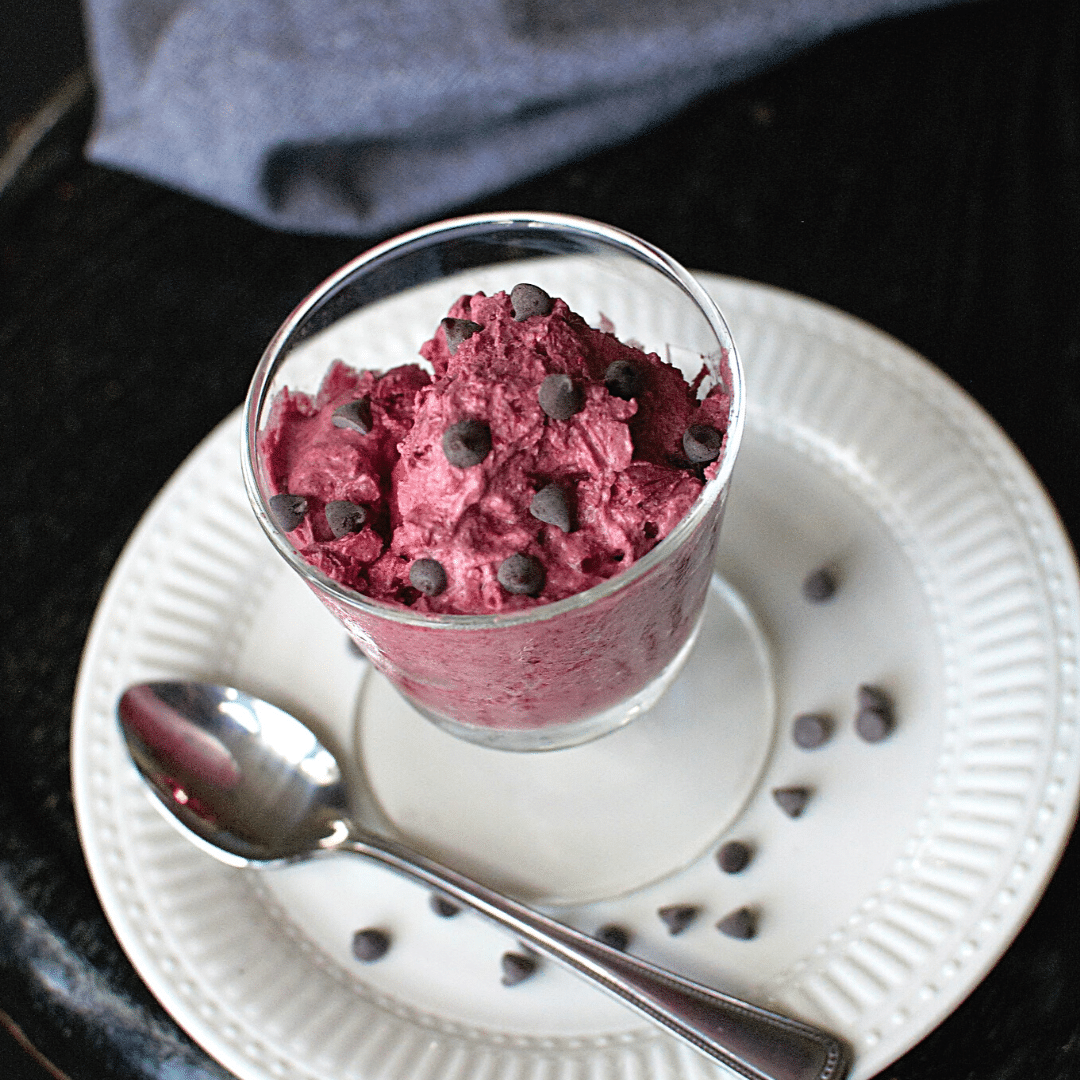 It's a balancing act: too much coconut water will make the ice cream soft, but too little could cause your machine to freeze up. Either way, soft or thick, your ice cream will taste fine. It's a pretty forgivable recipe. Most of the time, I don't even measure the ingredients.
If you're in a hurry to eat it, the ice cream will be more like soft serve. If you have time to stick it in the freezer for 30-45 minutes, it will firm up.
Freeze the leftovers:
in ice cube trays for smoothies or for the next time you make this ice cream
in popsicle molds
to eat later: just pull out the container 30-60 minutes before you plan to eat it to let it soften up a bit
We like to add mini chocolate chips to our Mixed Berry Coconut Milk Ice Cream because pretty much everything is better with a little chocolate on top!
Print
Mixed Berry Coconut Milk Ice Cream
---
---
Instructions
Place 2 cans of coconut milk in the fridge for at least a few hours, longer is better.
Add chilled coconut cream from the two cans to a high speed blender.
Add 2 cups frozen mixed berries.
Get your tamper ready…you'll definitely need it!
Mix to combine, adding coconut water as needed to help blend and using the tamper to push the frozen berries down toward the blade during the blending process.
---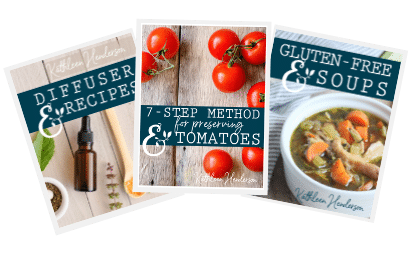 Sign up NOW for my best tips delivered weekly to your inbox!
You'll also get instant access to my library of free ebooks and resources.