Pressing the Pause Button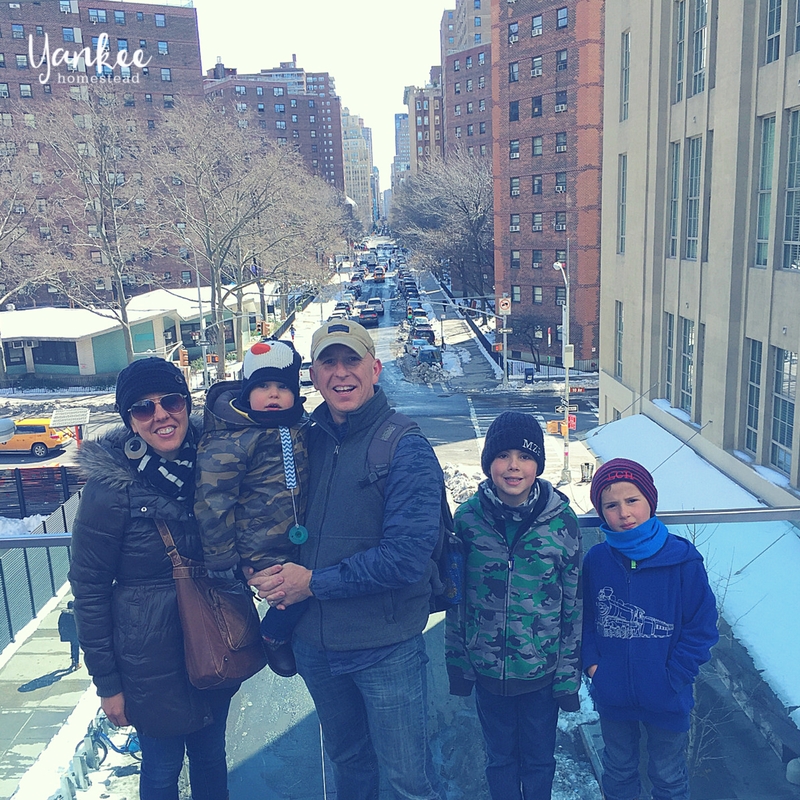 This post may contain affiliate links, which means I make a small commission at no extra cost to you.
See my full disclosure here.
Sometimes you just gotta hit the pause button.
I've been MIA from the blog for a few weeks, so today's post is a quick detour from my usual health and wellness resources to give a brief personal update…
We've got big plans for our little homestead this year, and
Mr. Native Texan has a new job, and
We took a last-minute, totally spontaneous, wild and crazy family trip to NYC!
Mr. NT's new job is a HUGE answer to prayer, but it's also meant a major transition period for us as a family.  He's been away from us for a few weeks, training for his new position.
When the dust settles, he'll be working from home.  This is great news for us (we hope!) since we have lots of big plans in the works here at the homestead.

Big Plans
4 big additions to the homestead this year:
Mudge the Anatolian Shepherd, our livestock guardian dog
Meat birds, coming soon
A root cellar (and a larger, more specific garden harvest)
Cold frames, to extend the gardening season
While he'll still be working a full time corporate job, the hope is that Mr. NT's new schedule will allow him more consistent hands-on time with our garden and the animals.  Yay!

Let's Go to NYC…Tomorrow!
With a week of training scheduled in NYC right after Mr. NT's birthday, we decided super-spontaneously to take the whole family up there for a little getaway.
It was pretty crazy.
Thursday, on our date night for his birthday, we toyed with the idea.
Friday we booked a hotel and packed a few bags.
Saturday morning we made the five-hour drive to Manhattan.
The weather on Saturday was terrible and we wondered if we'd made a terrible (and expensive) mistake.  But Sunday and Monday were beautiful, and we made some really great memories together as a family.
I'm so glad we did it!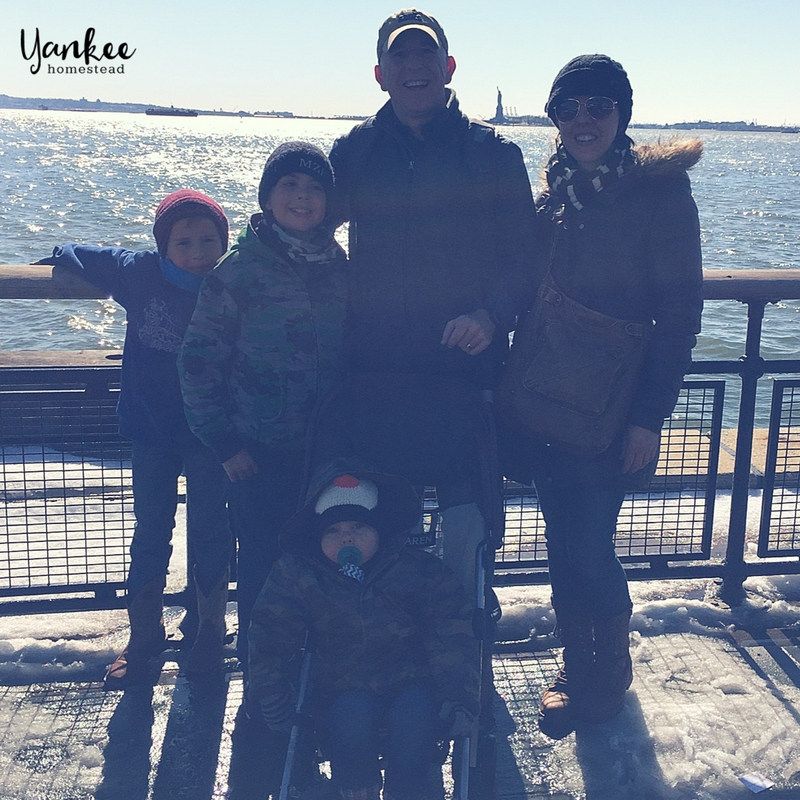 Highlights from our trip:
Ice skating in Central Park: Expensive and rainy…a total bust turned funny memory.
Staten Island Ferry: This free ride was the boys' favorite, with a great view of Lady Liberty & the Manhattan skyline.
The subway!  They loved it, but I still feel panicky at the thought of losing a child on the subway…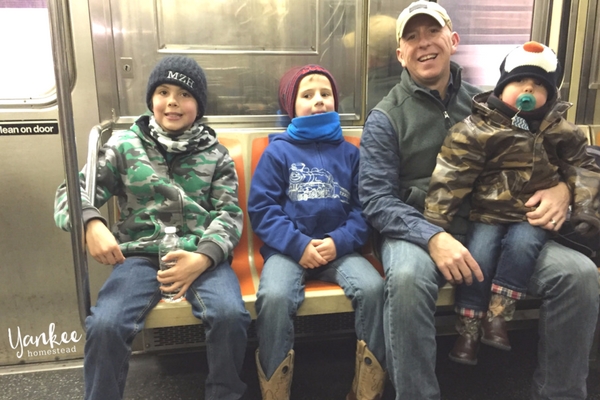 Chinatown: Older Bro was thrilled to visit a beloved location from The Cricket in Times Square.
Chelsea Market: Super hip, with GF food and interesting wares.
Highline Park: My favorite, despite an embarrassing toenail trimming session for Middle Bro who was complaining about his toes/boots…
Federal Hall: Older Bro loved seeing the very spot where George Washington was sworn in as our 1st president.
The Met (Metropolitan Museum of Art): The boys and I went on Monday, without Mr. NT, to see paintings we've studied.  They especially loved the mummies and the armory.
Central Park:  A great place to spend the beautiful first day of spring!
Elevators!  Our hotel room was on the 33rd floor, with a great view of the city.  It's all fun and games til you lose a kid on the elevator… Monday morning I had to get everyone packed up, checked out, to the Met and back, and then out of Manhattan by car on my own.  Middle Bro hopped on the elevator and the doors closed before I could push the unwieldy luggage cart in.  We watched him disappear before our eyes.  It was sort of terrifying, but praise the Lord, he came right back up to the 33rd floor where we were freaking out.  He was pretty terrified himself…I suspect it was an experience he'll never forget!
Sharing a hotel room: The first time all five of us have shared one room!  Lots of memories for sure.
The Cricket in Times Square: The boys and I listened to this old favorite on the way home, reliving the highlights of our trip through Chester, Tucker, Harry, Mario, and the others.

Pressing the Pause Button
The combination of our getaway trip + a few weeks of single parenting while Mr. NT was away training for his new job has meant almost zero time to focus on anything else, including blogging and doTERRA-ing.
There was a time not so long ago when I would have felt super frustrated about sacrificing "my stuff".  Or I would have pushed through and stayed up way too late to fit in all my "work time".  Which would have led to a grumpy mama and a weakened immune system.
But you know what?  This time I pressed the pause button on all the other stuff.  And it was really good.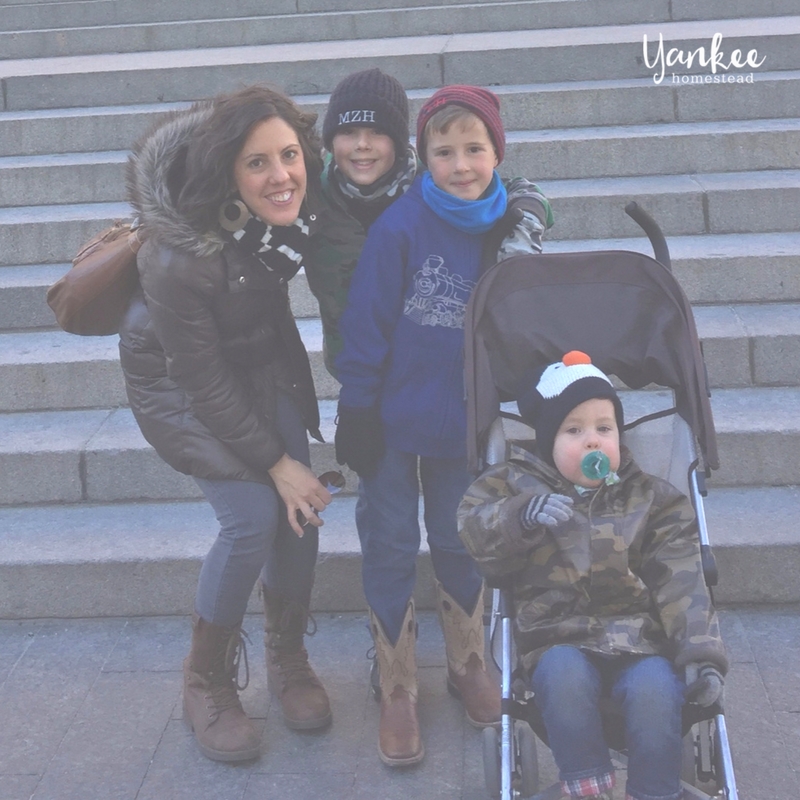 I made it a priority to get lots of sleep while Mr. NT was gone.  Most nights I put myself to bed right after tucking in the boys and I didn't push myself to get up early in the mornings.
The boys and I had a few special movie nights in the basement with yummy homemade treats.  We survived a snowstorm, shoveling the back porch together and learning to use the snow blower on the driveway.  Lots of audio books were involved, too, as well as our current read aloud.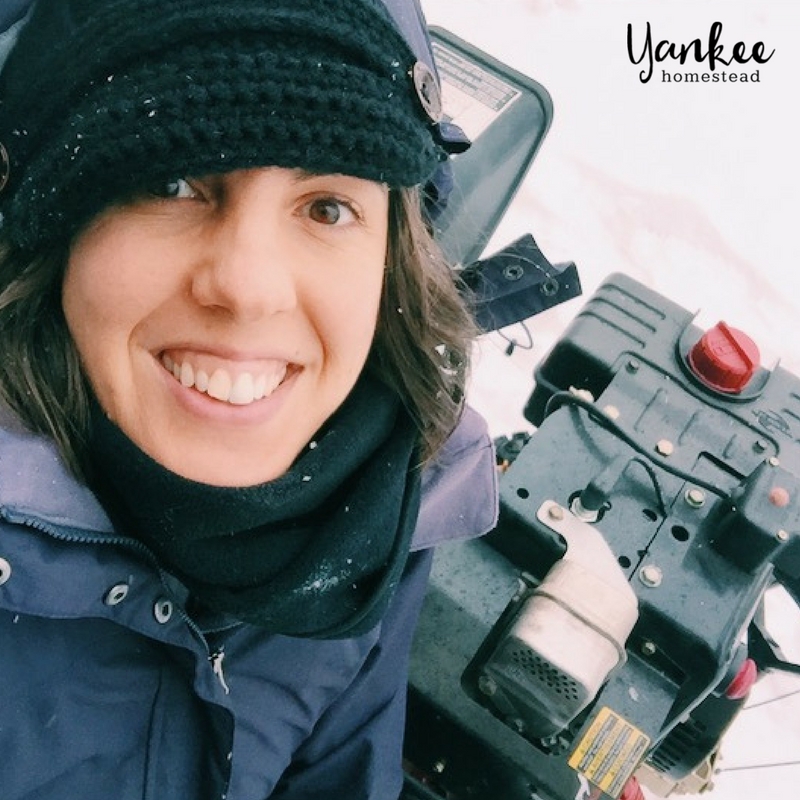 Taking a step back from my normal pace and focusing solely on the boys, and homeschooling, and family time, and doing what I needed to do to support my family during this time of transition has been really refreshing.  I'm so thankful for the quality time with my guys.
Sometimes you just have to give yourself permission to press the pause button on the urgent, in order to focus on what's really important.
Stay tuned for more updates from the homestead, and let me know if you have any tips on training a livestock guardian dog, raising meat birds, storing vegetables in a root cellar, or planting in cold frames!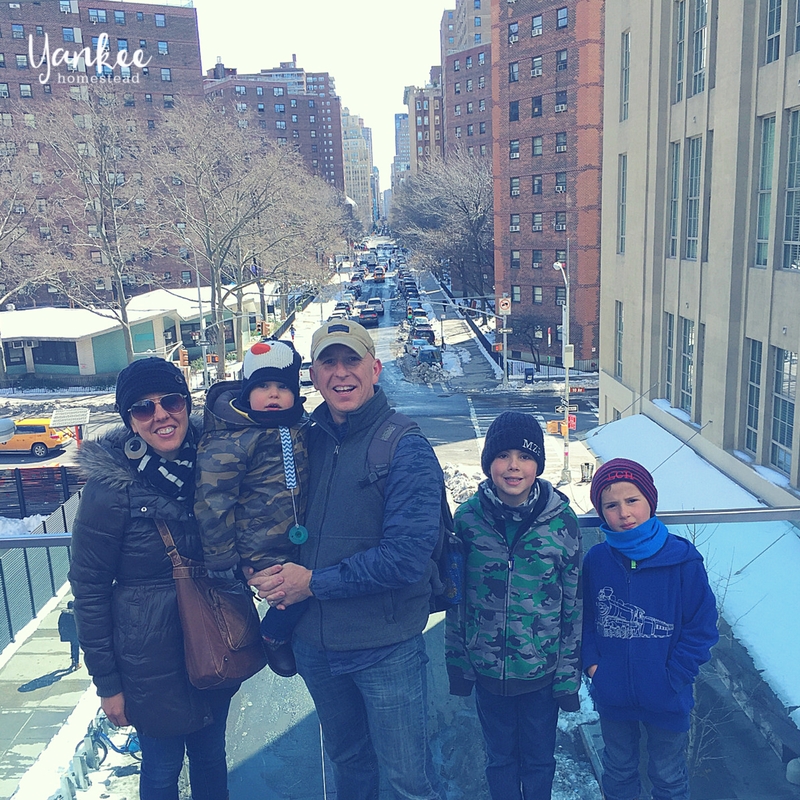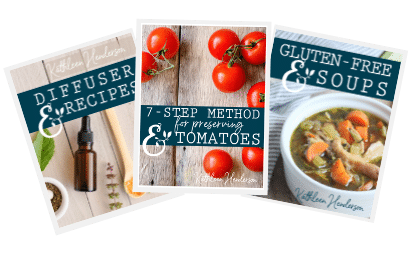 Sign up NOW for my best tips delivered weekly to your inbox!
You'll also get instant access to my library of free ebooks and resources.