How to Do an Advent Picture Study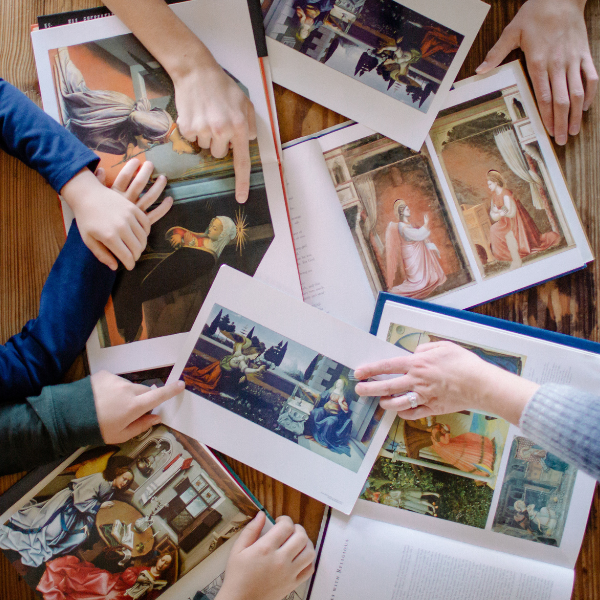 This post may contain affiliate links, which means I make a small commission at no extra cost to you.
See my full disclosure here.
When I shared in my Instagram stories about our Advent picture study last year, you had questions. I'm all about practical tips and resources, so let's take a closer look at how this works!
Picture study is a practice commonly associated with the Charlotte Mason method of homeschooling, but anyone can do it! And don't worry, you don't have to be an art expert. I'm not, and that's the fun of it: learning right along with my kids.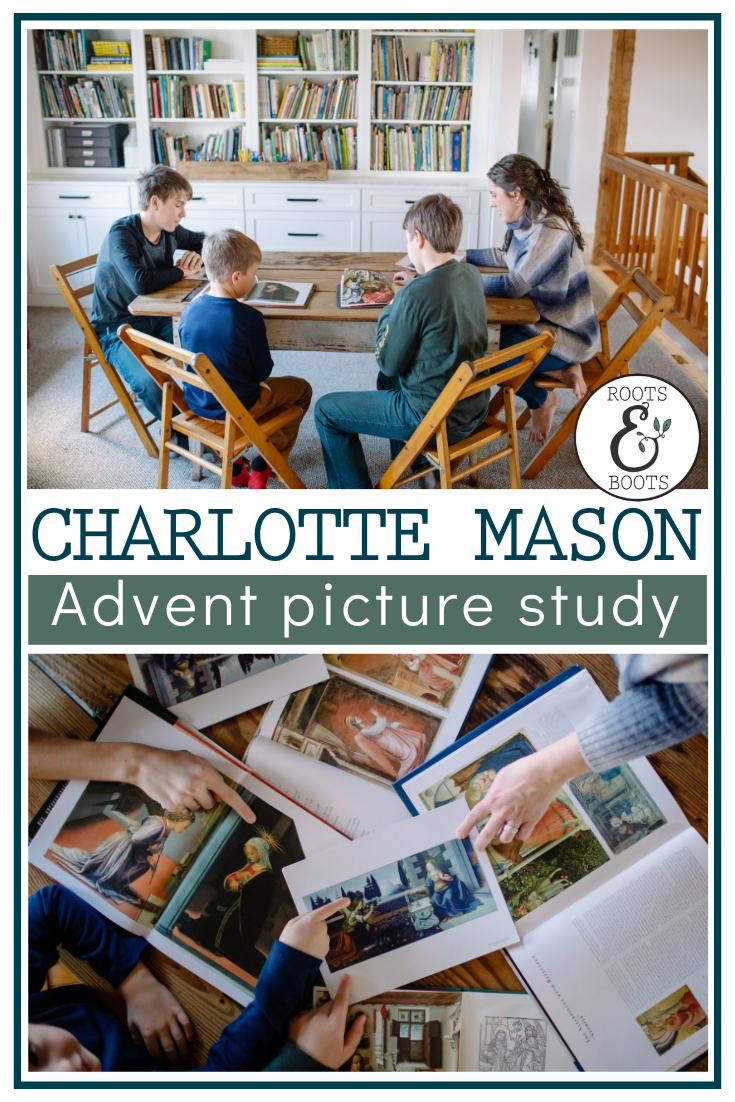 A traditional Charlotte Mason picture study focuses on one artist, covering 6-8 pieces by that artist within approximately 10 weeks. Picture study always includes reading about the artists and studying his most famous works. It's simple and brilliant and kids eat it up.
The actual process of studying a painting is very simple. If you're new to the concept, see my Charlotte Mason Picture Study instructions.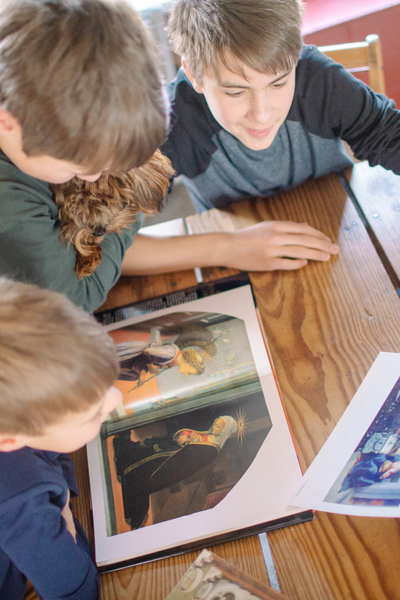 How to Do an Advent Picture Study
When it comes to an Advent picture study, there are three main options.
Study multiple Advent paintings by the same artist. This works well with some, but not all, artists.
Study similar Advent paintings by multiple artists. Focus on one aspect of the Advent story, such as the annunciation or the nativity.
Study paintings by multiple artists of several Advent events in chronological order. For example, pick one artist's painting of the annunciation, another artist's depiction of the journey to Bethlehem, and another's rendition of the nativity scene.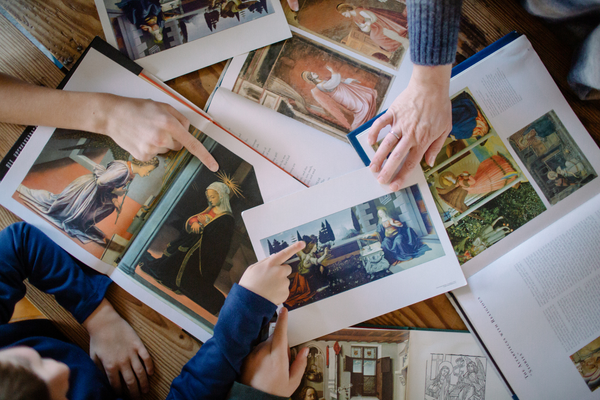 For our Advent picture study this year we chose to study the annunciation.
We started with one painting of the annunciation and studied it CM-style.
Next, we studied many annunciation paintings and compared them to the first painting we'd studied. This step stretched across two picture study sessions.
Finally, we read the annunciation account from Scripture and the boys created their own annunciation drawings.
Throughout the Advent season, we displayed several paintings from our annunciation study.

Advent art resources
After years of conducting picture studies with the Charlotte Mason method, we have built quite a collection of our own art books and picture study portfolios. This allows me to draw from our existing resources to piece together our Advent picture studies.
If you're looking to build your own such collection, here are a few resources to get you started.
Have you ever done an Advent picture study?
More about homeschooling: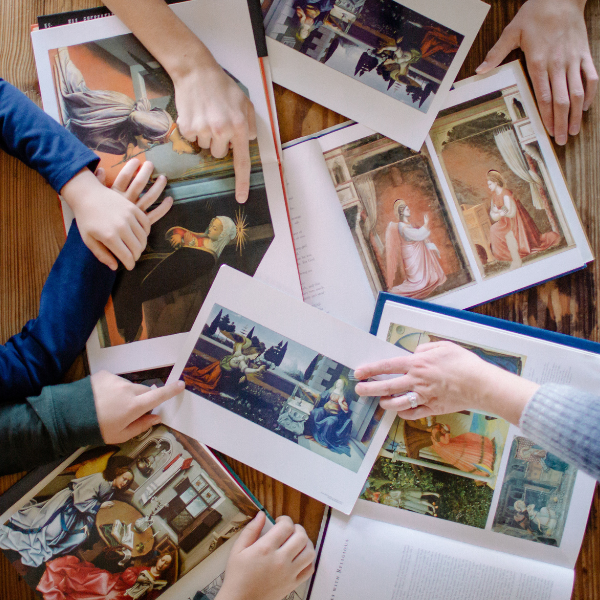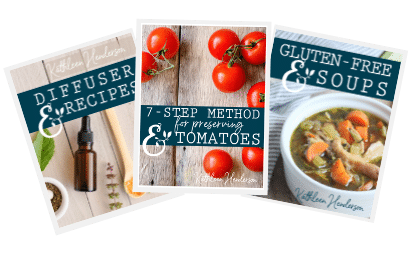 Sign up NOW for my best tips delivered weekly to your inbox!
You'll also get instant access to my library of free ebooks and resources.