How to Overwinter Greens for Early Harvest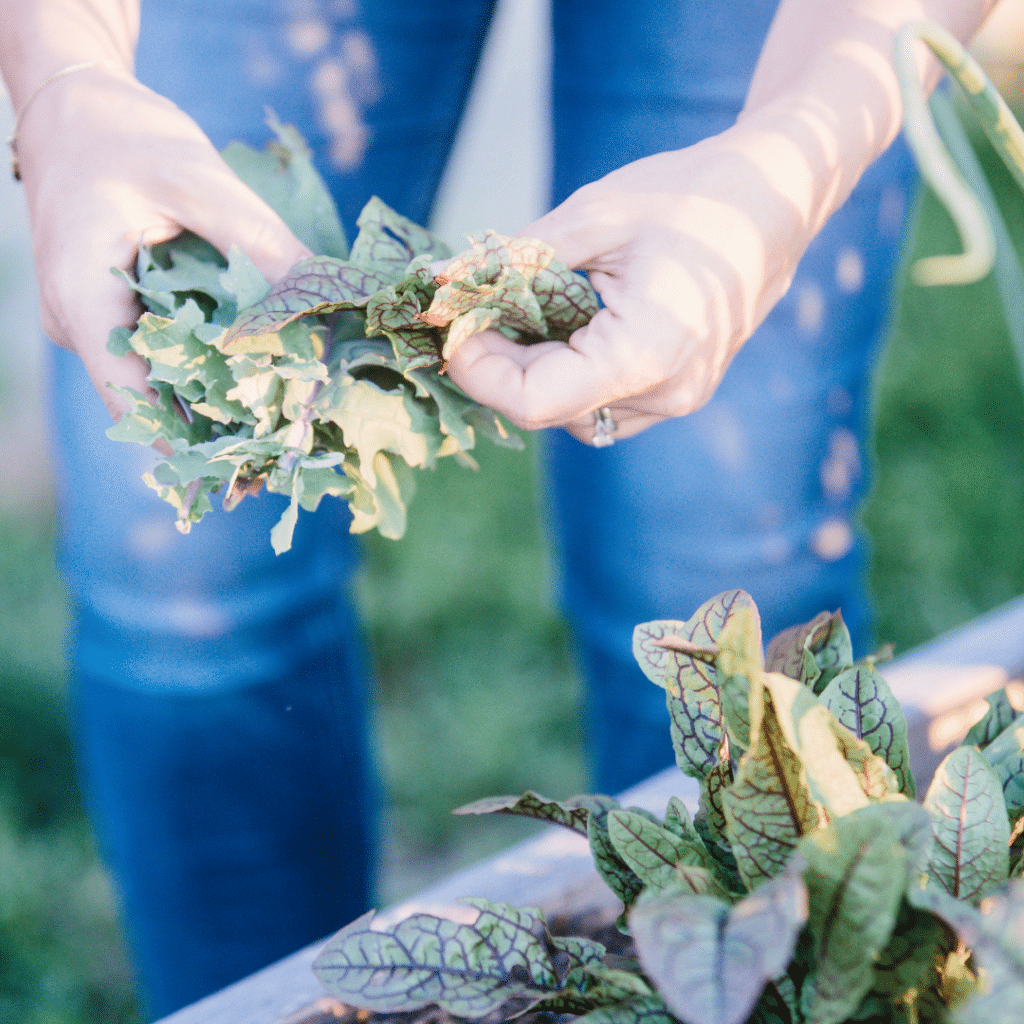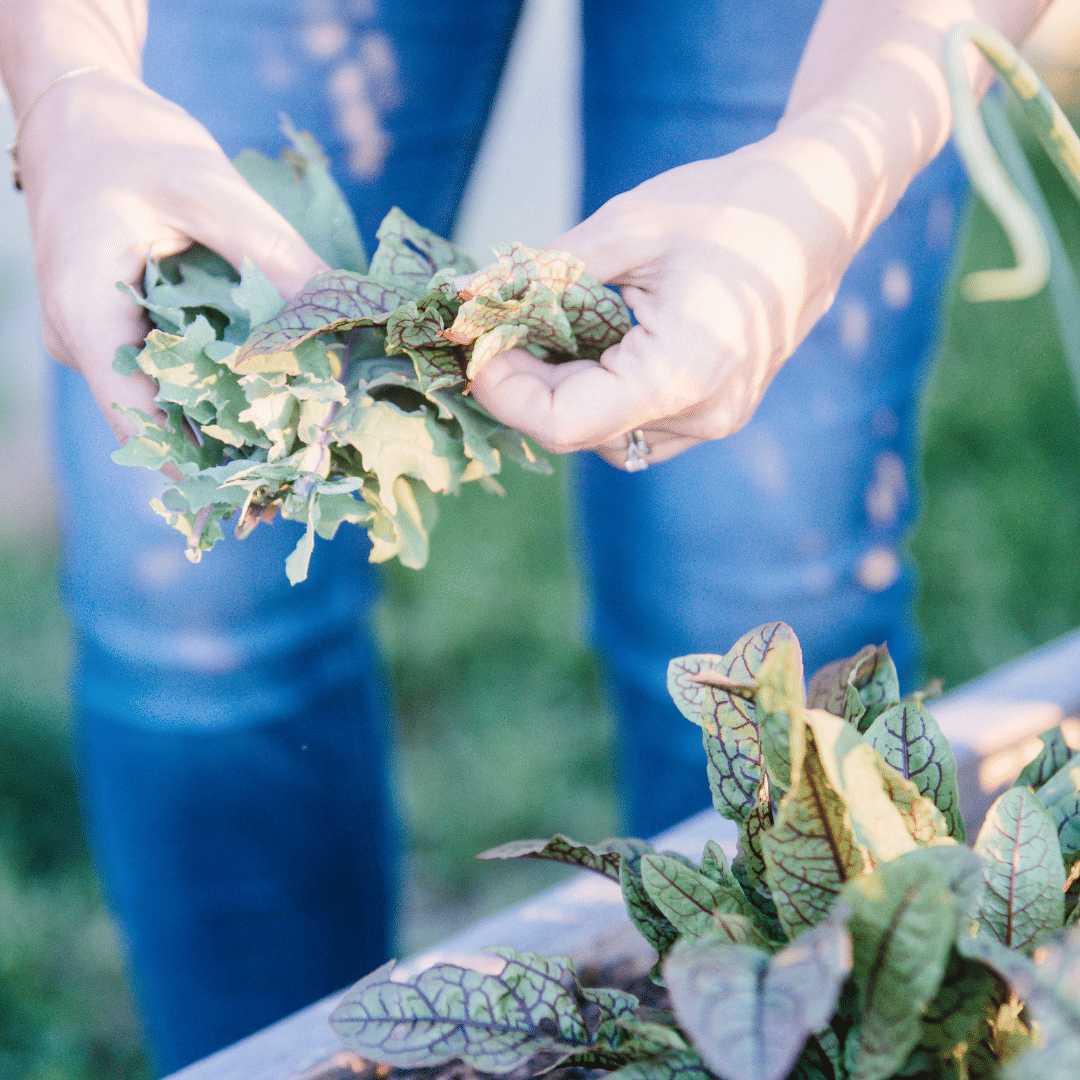 This post may contain affiliate links, which means I make a small commission at no extra cost to you.
See my full disclosure here.
Wondering how to overwinter greens for early harvest? It's easy to do and you'll love harvesting fresh greens so much earlier next spring (or even in late winter)!
How to overwinter greens for early harvest
Late summer/early fall is the time to plant greens for overwintering. It all depends on your climate and your hardiness zone. Basically, you want your plants to grow a little bit but not too much before winter arrives.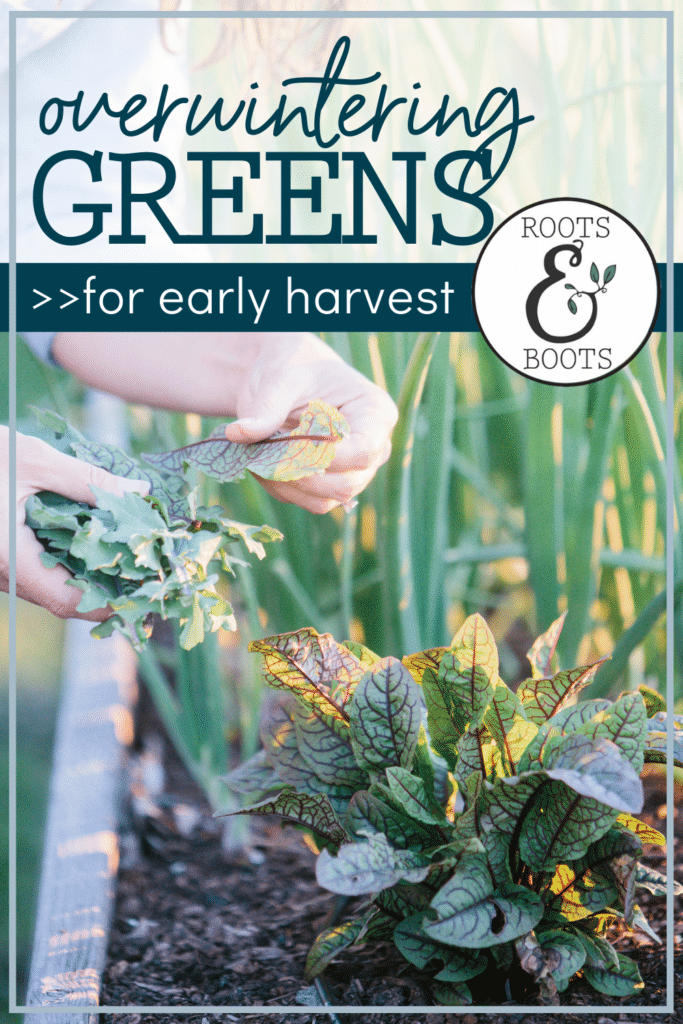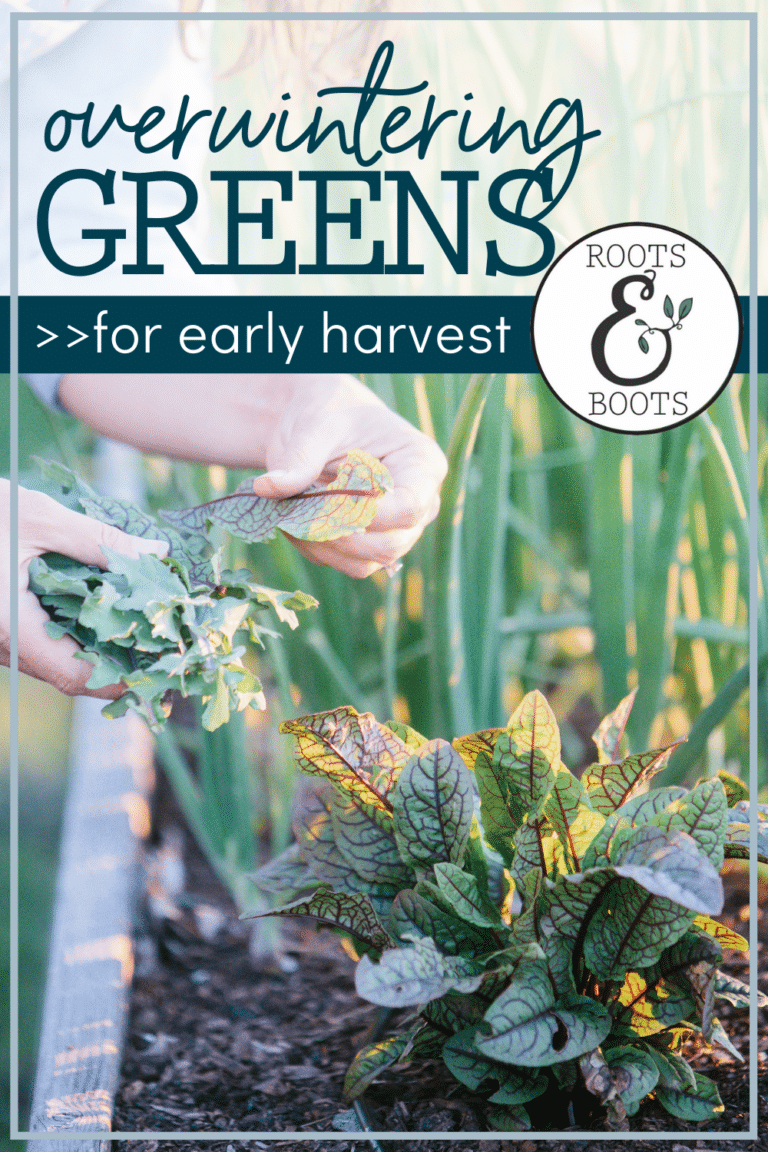 They should be established enough to survive the winter but not so far along that they'll bolt first thing in the spring. Although I must say I've accidentally left some spring-planted greens in the garden over the winter, and I still got a nice early harvest from them in late winter/early spring.
It's not an exact science, and I encourage you to experiment and see what works best in your garden! In fact, I discovered how to overwinter greens for early harvest rather by accident.
One year, a few plants were inadvertently left behind during fall garden clean up and as soon as temperatures starting warming up in late winter, I noticed new green growth. Before I knew it, we were harvesting fresh spinach, swiss chard, and even lettuce long before my spring crop was ready.
Those plants bolted pretty quickly (and then I saved their seeds), but it was the perfect way to bridge the gap until my spring-planted greens began to take off. As you can see, learning how to overwinter greens for early harvest is a fantastic way to extend the growing season.
More gardening posts you might like: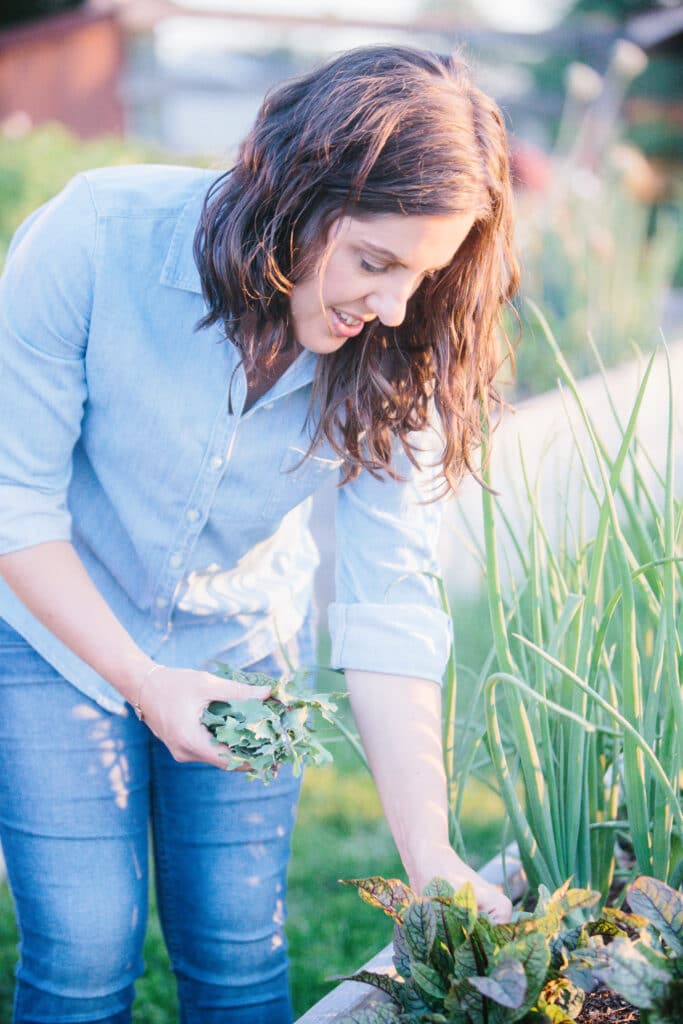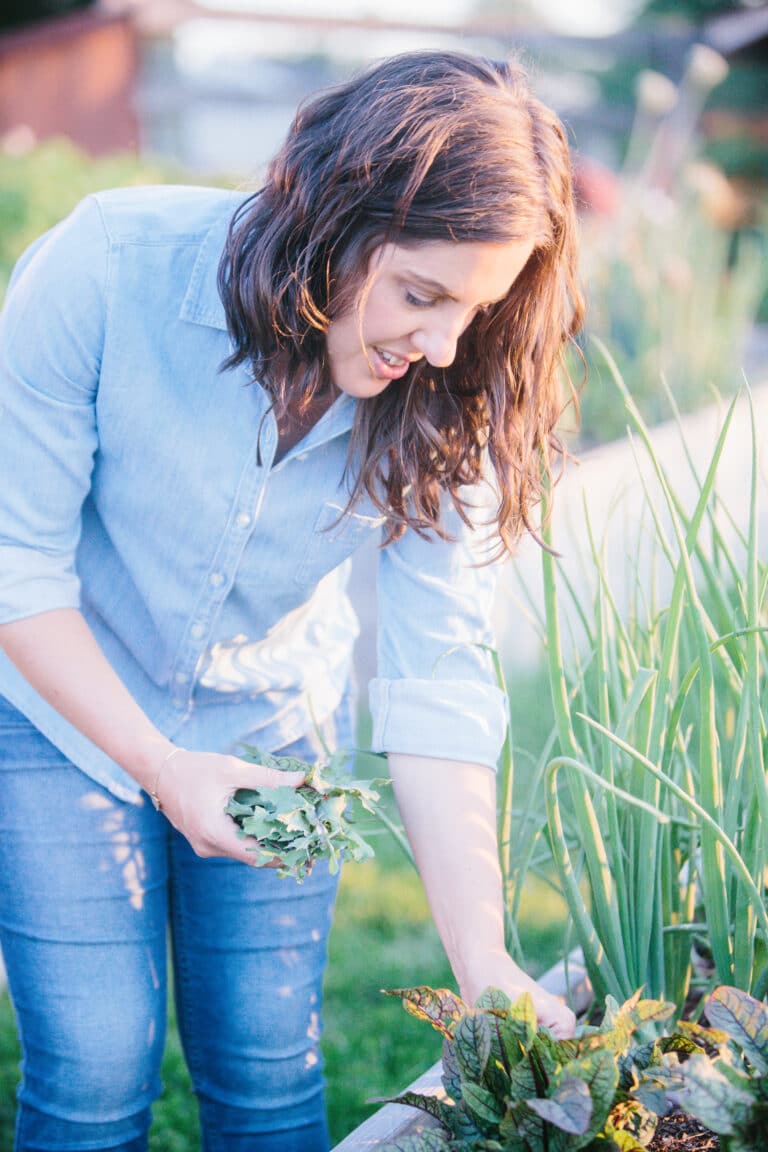 Results may vary
For reference, you should know that I garden in northern Virginia, zone 7A. We have mild to moderate winters here, depending on the year. Most years we get snow, but some years we do not. Last year we had several stretches of snow, and my greens overwintered just fine.
I've never grown vegetables farther north than zone 7A, so I'm not sure how cold is too cold for overwintering greens without protection. The farther north your zone, the more likely your plants will need a covering of some sort.
Again, I encourage you to experiment and test the limits. If you do require protection for overwintered greens, options include cold frames, sturdy plastic sheeting, and of course a greenhouse.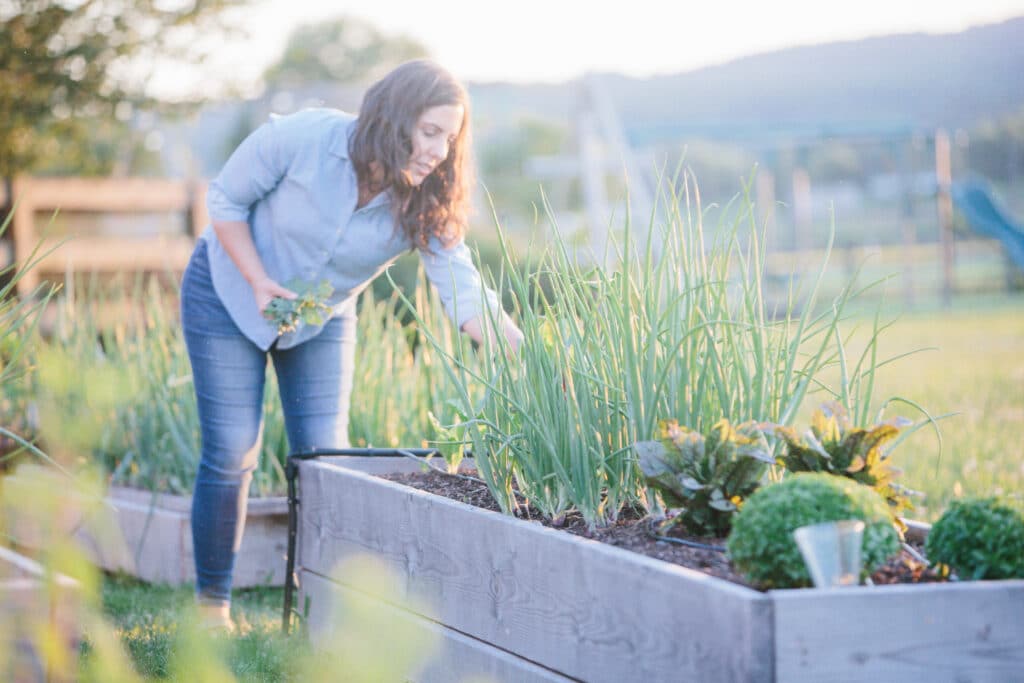 Greens for overwintering
I have successfully overwintered the following greens:
lettuces
swiss chard
spinach
beet greens
kale
If there are other greens you like to grow in your garden, you should definitely try overwintering them! Most greens are cool weather plants and should respond similarly. They'll thrive in the fall after planting, go dormant through the winter, and wake up in late winter or early spring.
If you decide to give it a try, do let me know how it turns out for you!
Ideas for using up homegrown greens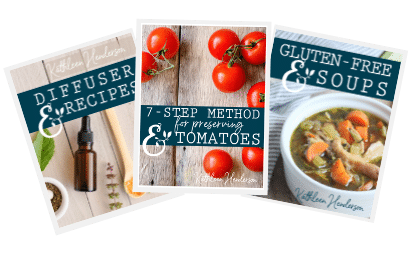 Sign up NOW for my best tips delivered weekly to your inbox!
You'll also get instant access to my library of free ebooks and resources.