25 Ways to Use Lavender Oil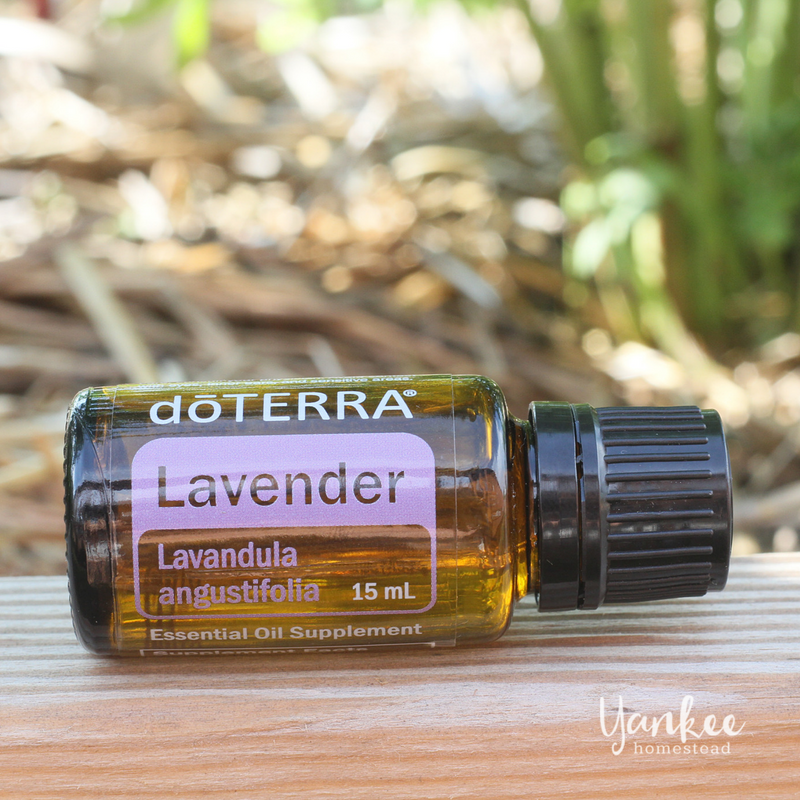 No matter what life brings your way, there's a diffuser blend for that!  My short, practical ebook is packed with 100+ recipes to diffuse for immune support, sleep & relaxation, energy & good mood, focus & concentration, holiday & seasonal aromas, and more!
Get your free copy of 100+ Amazing Diffuser Recipes today!
This post may contain affiliate links, which means I make a small commission at no extra cost to you.
See my full disclosure here.
There are so many ways to use Lavender oil! We like to say "when in doubt, get your Lavender out" because this one essential oil addresses all kinds of common health concerns. From sleep to skin to head tension and beyond, Lavender oil has you covered.
Lavender contains properties that calm the skin, emotions, mind, and mood. Use Lavender to soothe skin irritations, to prepare for a good night's rest, to relieve head tension. It can also be helpful for teeth grinding and jaw issues, fussy babies, and pesky irritations caused by seasonal pollens.
Let's talk about 25 practical ways to use Lavender oil…
25 Ways to Use Lavender Oil
Add 2-3 drops to unscented lotion and apply to freshly shaven legs.
Keep a diluted Lavender roller in your first aid kit and apply to minor cuts and scrapes.
When you've touched something hot, apply diluted Lavender right away and continue to apply regularly until the skin has recovered.
Too much sun? Apply Lavender in an unscented lotion or a spray bottle of water to soothe sun damaged skin.
Add 5 drops to 1-2 cups Epsom salts and mix into your bath water to prepare for a good night's sleep.
Add 1 drop to your baby's bath water or several drops to your child's bath to help them prepare for sleep.
Place 1 drop on your pillow at bedtime.
Diffuse Lavender with Vetiver, Roman Chamomile, Wild Orange, or Cedarwood overnight in your bedroom.

Apply diluted Lavender to the temples, across the forehead, and behind the ears to soothe head tension.
Make a bathroom air freshener with several drops each of Eucalyptus, Lavender, & Peppermint in a 2 oz spray bottle of water. Recipe here.
Make a baby wipe spray with Melaleuca, Roman Chamomile, liquid castile soap, and water in a spray bottle. Recipe here.
Keep a diluted bottle and a supply of cotton swabs on hand when spring pollen counts are high. Gently swipe inside each nostril before and after going outside. Instructions here.
Blend with Roman Chamomile, Myrrh, & Peppermint in a carrier oil. Apply around the eyes and nose when you're feeling sneezy and itchy.
Add 1 drop each of Lavender, Peppermint, & Lemon to your drinking water and sip throughout the day to combat the effects of a high pollen count.
Combine with Lemon & Peppermint in a diluted roller bottle and apply (carefully) to the face and back of the neck for seasonal support.
For additional seasonal support, consider taking 1 drop each of Lavender, Lemon, & Peppermint in a capsule. Or try doTERRA's TriEase softgels.
Blend with several herbal oils in a jar of unrefined sea salt to create a unique seasoning salt for meat. Fantastic on a slow cooked roast! Recipe here.
Dilute and apply to sore muscles for soothing relief.
Add a few drops to wool dryer balls to freshen towels, sheets, and laundry.
Add a few drops to homemade lemonade for a flavorful twist.
Place 1 drop in your palm and rub hands together, then cup hands together and inhale deeply to calm anxious feelings.
Add 1 drop to your mascara tube for long, healthy lashes.
Diffuse 2-3 drops each of Lavender, Lime, & Peppermint for a fresh and invigorating scent.
Add Lavender to homemade bug spray to repel mosquitoes and flies. Recipe here.
Apply diluted Lavender to discolored skin following a bump or bang.
Do you have any favorite ways to use Lavender oil?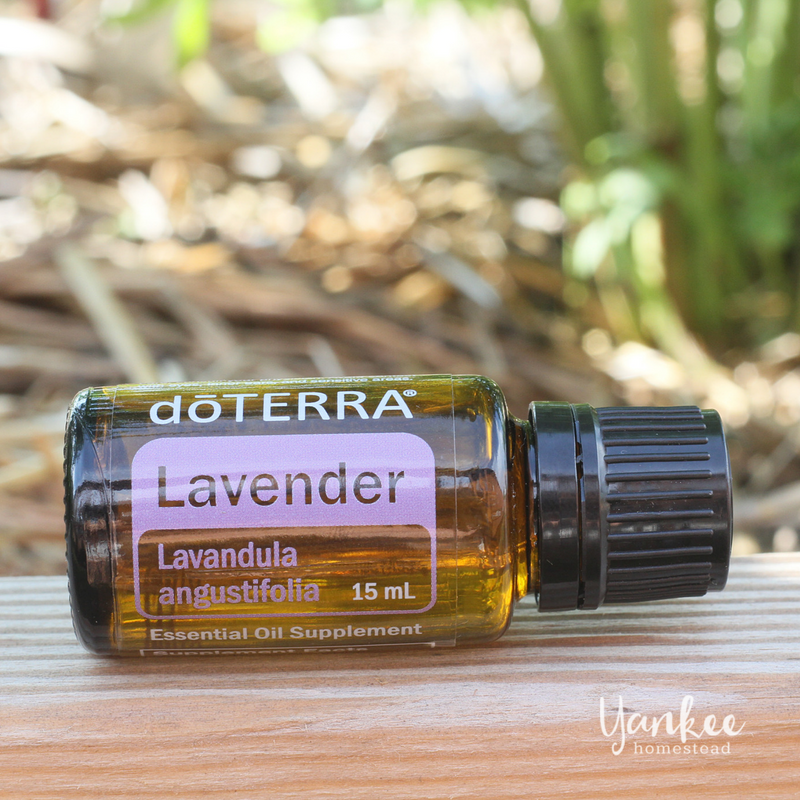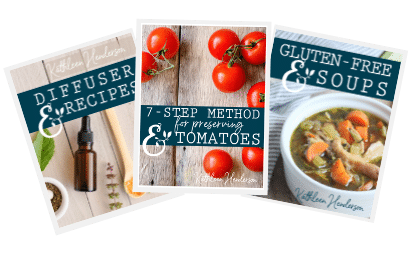 Sign up NOW for my best tips delivered weekly to your inbox!
You'll also get instant access to my library of free ebooks and resources.