Discovering Hope in the Berry Patch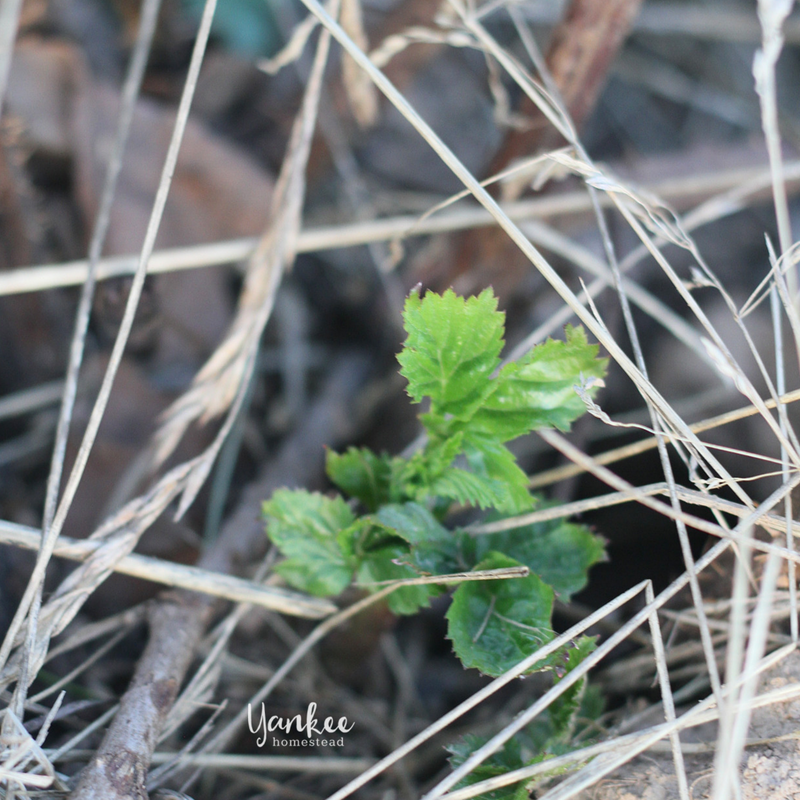 Turn your tomato harvest into delicious food to enjoy all year long!  My short, practical ebook will help you make the most of your tomato harvest through canning, freezing, drying, and more.
Get your copy of Preserving Tomatoes today!
This post may contain affiliate links, which means I make a small commission at no extra cost to you.
See my full disclosure here.
I'm waxing philosophical in the berry patch today, and I also made a video which you can scroll down to watch if you prefer to skip all the deep thoughts…
Gardening often feels like a metaphor for life.
Take this blackberry bush, which seemed dead and beyond all hope after we dug it up from the old property and stored it in a bucket for a few weeks.  We did water it, but it sat out in the sun for too long.
We also dug it up at the worst possible time (spring) and failed to cut back its long branches laden with tiny berries, which only stressed its roots even further.
By the time we got the plant in the ground, it seemed hopeless. The canes were dry and brittle, the berries and leaves shriveled.
But I watered it anyway. Gardeners are a stubborn breed.
Each time I watered, I wondered if there could be any chance of just a bit of life remaining deep inside the plant.
Against all odds… 
We'd planted this bush, two of them, actually, with the boys at our other place, and we'd all been excited at the prospects of our first blackberry harvest this summer.
And then we moved.
Digging up those berry plants felt like a symbol of transferring our family's life from one place—the only home my boys have ever known—to another—exciting yet daunting and unfamiliar.
Would the plants survive? Would we survive?
The odds seemed mighty slim, but a tiny bit of hope kept me watering those sorry looking berry bushes.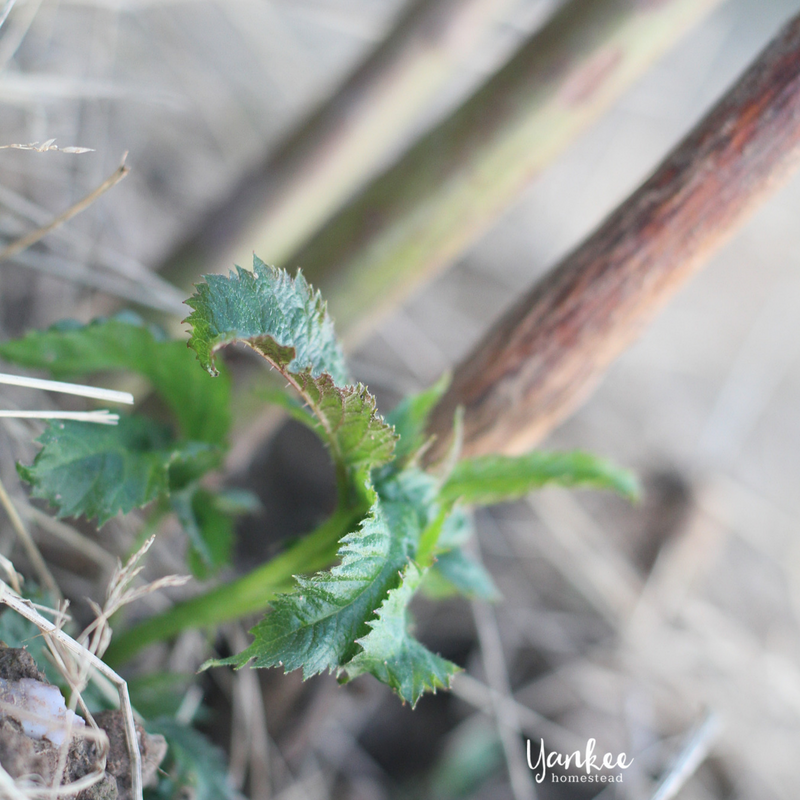 Discovering hope in the berry patch
Just a few days ago I went out to water, early in the morning before the boys were up and after Mr. Native Texan had left for a meeting.  I was alone in the garden.
Still groggy from sleep, I spied a glimmer of green at the base of one berry plant. Was I imagining things? Could it really be?
It was! Leaves!
Fresh green leaves had emerged at the base of BOTH plants! They were still alive!
It was a blackberry miracle, a sign of hope in our berry patch.
Walking by faith
Imagine if I'd given them up for dead, if I'd walked (or watered) by sight and not by faith: I might have missed the miracle of life restored.
By sight, the berry bushes looked dead.  But by faith, I kept on watering those brown, dried up canes.
And now it looks like the blackberries are going to make it. We're going to make it.
All things new
…which got me thinking about how this berry patch situation might apply to other areas of my life, of your life.
It might feel hard.  The plants might seem dead.
We might have to keep working, keep going through the motions, keep doing the right thing with little reward, no signs of life.
But all the while, there is a Force at work behind the scenes. The One who creates life and restores life can breathe His life into brown, shriveled up sticks.
It might look dead to us, and beyond all hope, but He makes all things new.
In the garden, in marriage, in parenting, in the hard places of our lives, He is our Hope.
I hope our little blackberry miracle encourages you today!  Is there a dead spot in your life where you need to discover hope?  I'll be praying for you to walk by faith until signs of new life start to appear…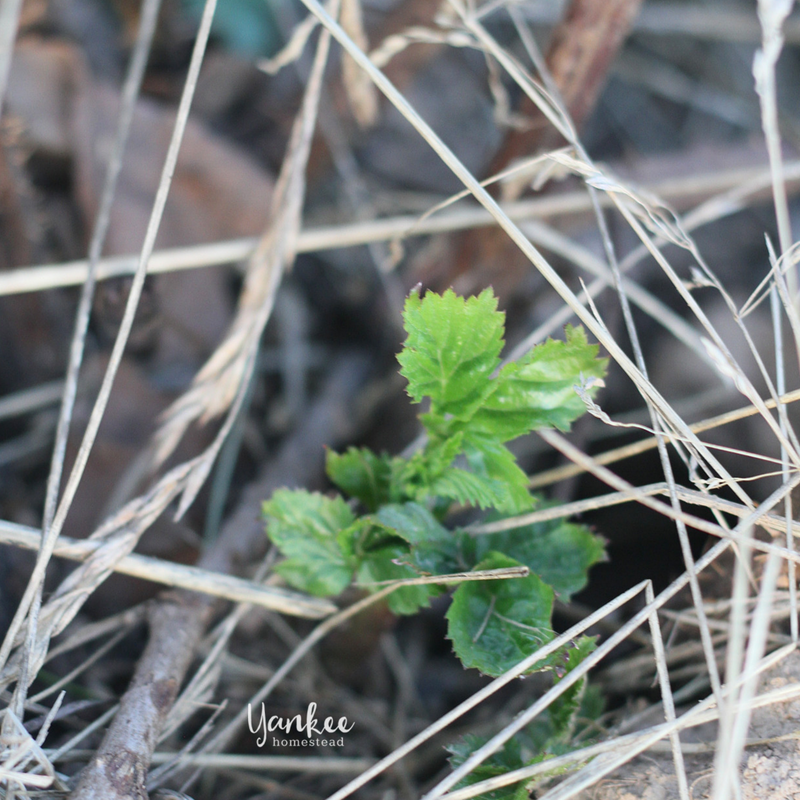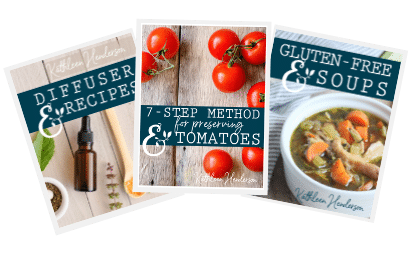 Sign up NOW for my best tips delivered weekly to your inbox!
You'll also get instant access to my library of free ebooks and resources.