Easy Gift Idea: Homemade Air Freshener (and the dangers of regular air fresheners)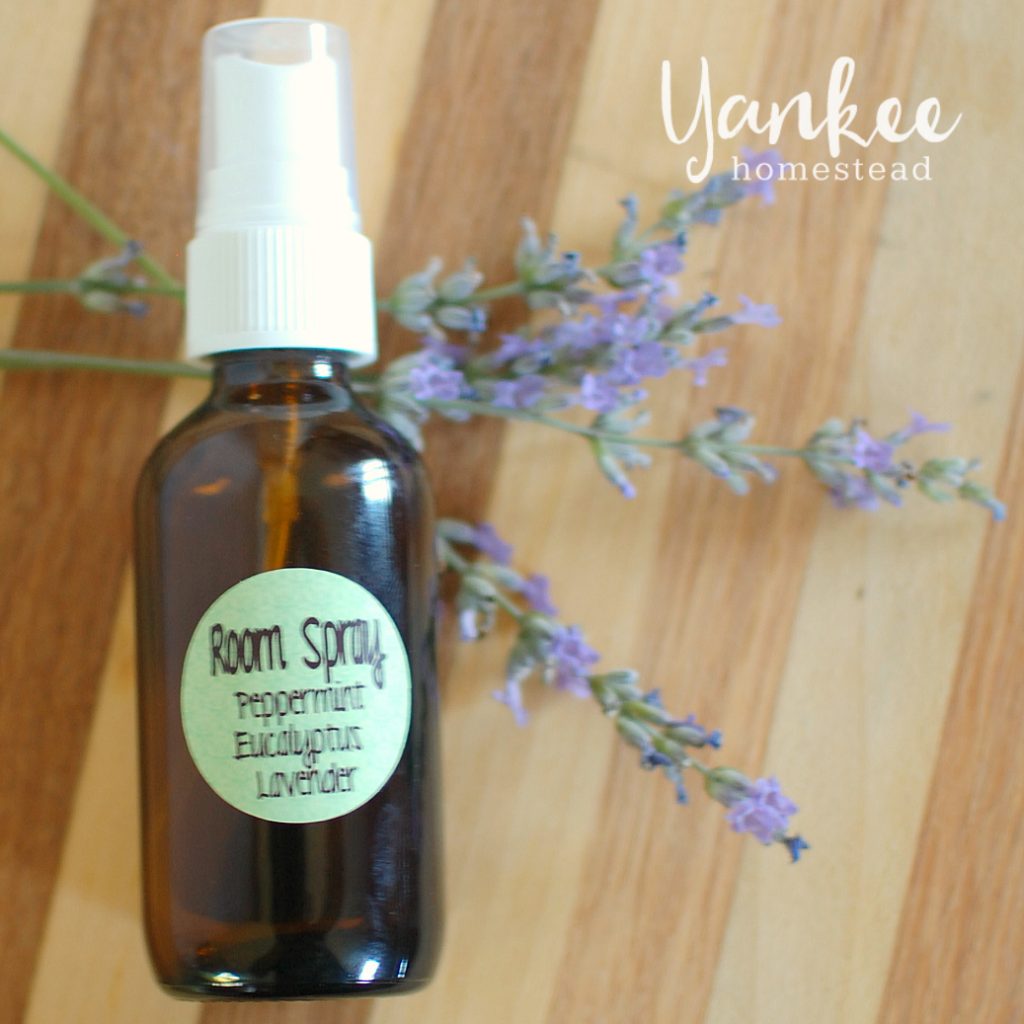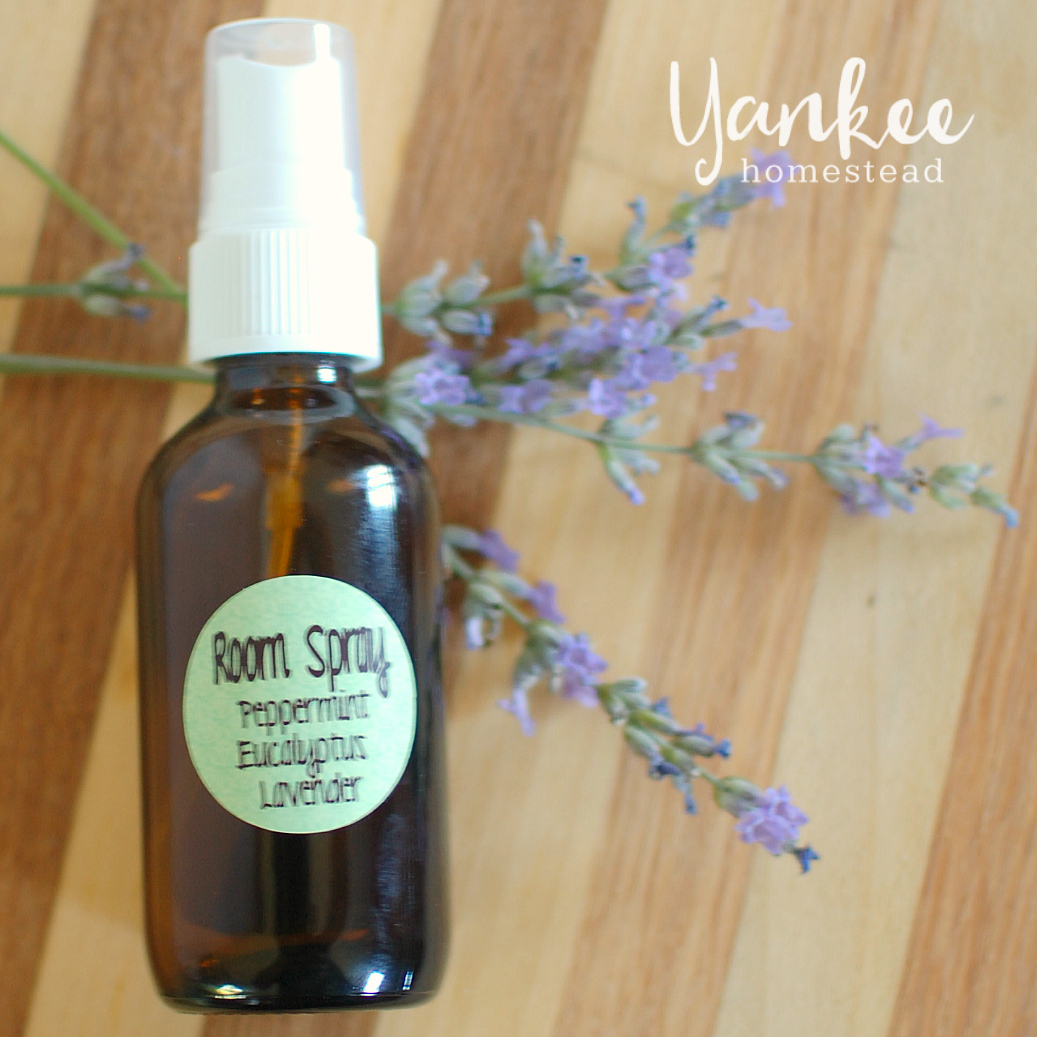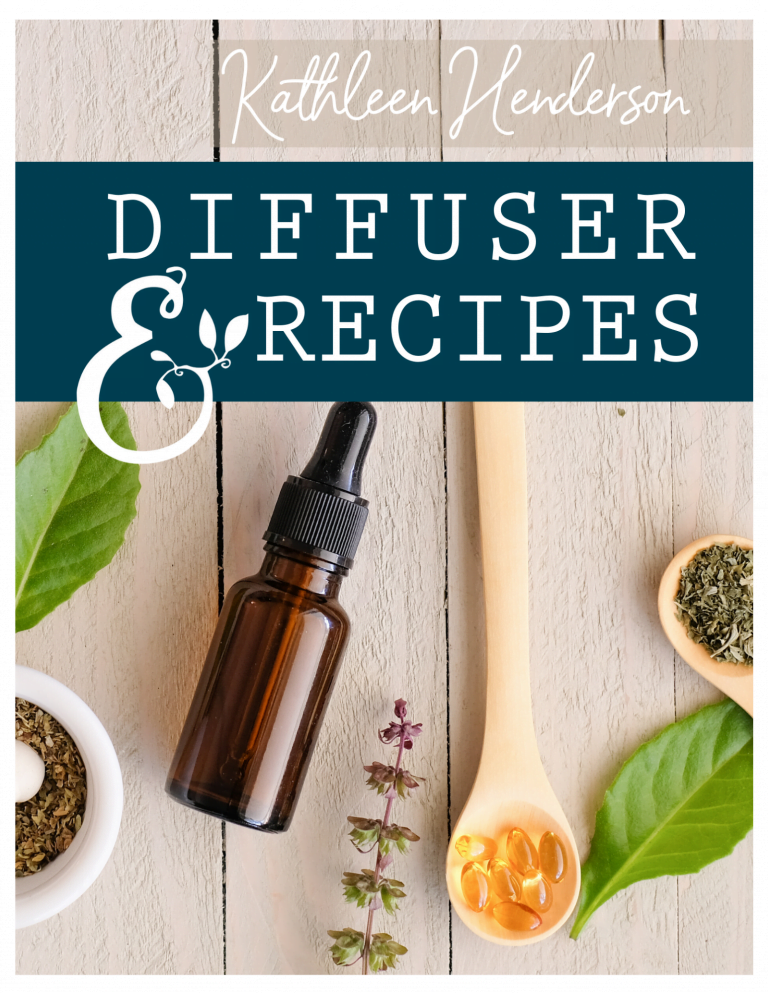 Get your free copy of 100+ Amazing Diffuser Recipes today!
No matter what life brings your way, there's a diffuser blend for that!  My short, practical ebook is packed with 100+ recipes to diffuse for immune support, sleep & relaxation, energy & good mood, focus & concentration, holiday & seasonal aromas, and more!

This post may contain affiliate links, which means I make a small commission at no extra cost to you.
See my full disclosure here.
I live in a house with three boys and a dog.  Let's just say there are times when I could use some air freshener.
A few things to consider before we don our Martha Stewart hats….
1.  Regular air fresheners are bad for your health
"Air fresheners" include sprays, plug-ins, gels, candles, etc.
Various harmful substances in air fresheners include allergens, potential carcinogens such as acetaldehyde or styrene, dangerous substances such as toluene and chlorbenzene, glycol ethers, phthalates and artificial musk.
Paradichchlorobenzene (a white, solid crystal) has been shown to cause cancer in laboratory animals, and phenol (carbolic acid) is flammable, corrosive and very toxic.
Air fresheners do not "purify" the surrounding air, nor do they add natural fragrances. In fact, they coat the nasal passages with an oil film (such as methoxychlor – a pesticide that accumulates in fat cells) or by releasing a nerve deadening agent, to drown out whatever smells may be deemed offensive.

High exposures to certain kinds of phthalates can cause cancer, developmental and sex-hormone abnormalities (including decreased testosterone and sperm levels and malformed sex organs) in infants, and can affect fertility.
Despite the [Air Freshener] industry's size, it is minimally regulated, not having to meet any standards specific to their products. Air fresheners are not tested for a variety of chemicals, including phthalates, because the government does not require it.
 These poisons can accumulate over a period of years, so the true causes, and the true health effects are rarely discovered.  The victims might suffer from a strange form of cancer, or they might have some new-age "disease" like "Chronic Fatigue Syndrome", and of course, there is the ever-more-popular "genetic disorders"…
I could go on and on, but you get the idea.
2.  Essential oils are good for your health
[E]ssential oils make much more sense as air fresheners than commercial products, as they cleanse the air by altering the structure of the molecules creating smells, rather than masking the unwanted smells.  When we are looking for alternatives to toxic products in our homes and in our lives, essential oils are a convenient, practical and pleasant solution.   [Worwood]         

Homemade Air Freshener Recipe
(Are you ready for this?)
Ingredients & Supplies
Essential Oils: Lavender, Peppermint, Eucalyptus (See below for additional suggestions)
Water
Dark glass spray bottle (2 oz)
Cute labels (optional)
Instructions
Add 2-3 drops of each oil to clean bottles.
Fill bottles with water.
Insert spray tops.
Affix labels.
Planning to use this in the bathroom?
Did you know that spraying this delightful scent directly into the toilet bowl–before adding anything stinky to said bowl–is a powerful way to combat unpleasant aromas?  The oils camp out on the surface of the water, acting as an "odor barrier."
Try it and see smell the difference!   🙂
Custom Labels 
Love my custom waterproof labels?  You can order them from The Lollipop Label Shop on etsy!  Buy them exactly as pictured, or customize to suit your scent and color preferences.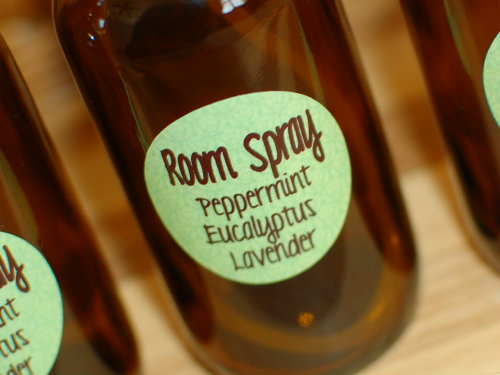 Cost Analysis
Total cost, per bottle: about $1.30 OR $1.65
(And if you use recycled bottles, the cost is only $.30 per bottle)!!
Additional Scent Ideas
You really can't go wrong here.  Use whatever you like!  These are a few of my favorite ideas…
Citrus blend: wild orange, lemon, lime & grapefruit
Calming blend: lavender, chamomile & ylang ylang
Refreshing blend: wild orange & peppermint
 What's your favorite Room Spray scent?
Do you love essential oils?  Follow my Pinterest board All Things Essential!
Sources: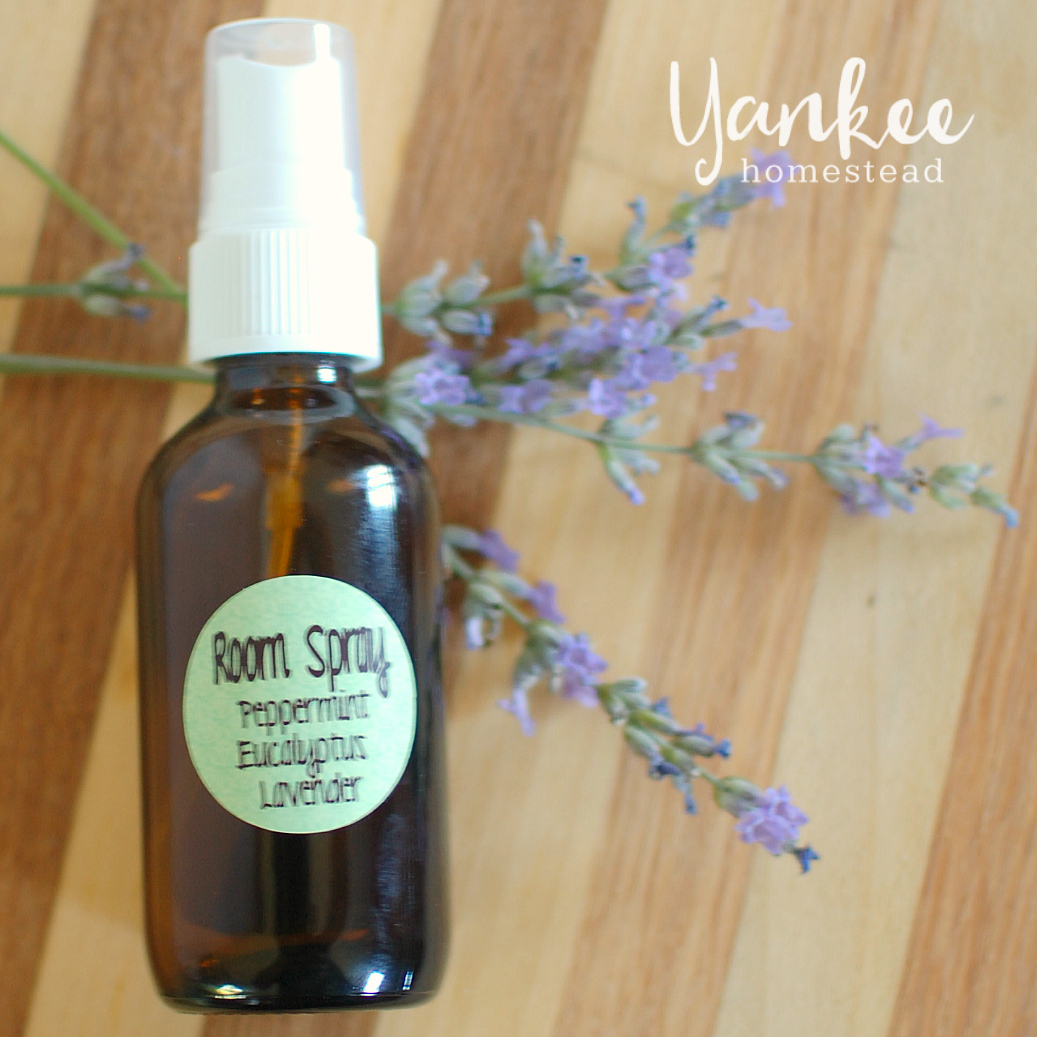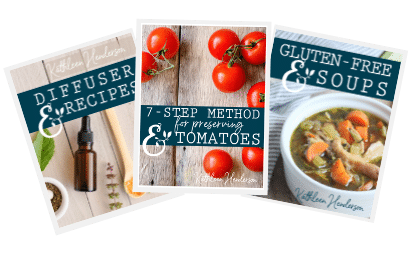 Sign up NOW for my best tips delivered weekly to your inbox!
You'll also get instant access to my library of free ebooks and resources.