Make Your Own Chocolate Chips (and my favorite brand of chocolate)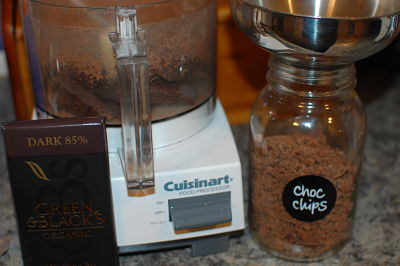 Simplify your dinner prep with tasty, nourishing soups!  My short, practical ebook is filled with my family's favorite one-pot, gluten-free, real-food soup recipes.
Get your copy of Nourishing Soups today!
This post may contain affiliate links, which means I make a small commission at no extra cost to you.
See my full disclosure here.
Making these chocolate chips is not exactly rocket science, but I thought it might be helpful for those who are anything like I was at the beginning of our Strange New Dietary Journey: needing all the help I could get!
My Favorite Brand of Chocolate
My chocolate of choice is Green & Black's 85% Dark Chocolate Bar (Organic Fair Trade Certified).
Here's the scoop, directly from Green & Black's website:
INGREDIENTS:  Organic Chocolate Liquor, Organic Cocoa Butter, Organic Fat-Reduced Cocoa Powder, Organic Raw Cane Sugar, Organic Vanilla Extract, Organic Whole Milk Powder *

* Please see FAQ on allergen labeling.

MAY CONTAIN HAZELNUTS, ALMONDS, BRAZIL NUTS, CASHEWS, PISTACHIOS, SOY AND WHEAT.

[YH NOTE:  Milk powder, nuts, soy and wheat are not actual ingredients in these bars.  The company has to list them on the label because the bars are processed in a facility and on equipment that also processes those ingredients.  I personally am not worried about it, but if you are severely allergic to any of those substances, you may want to steer clear.]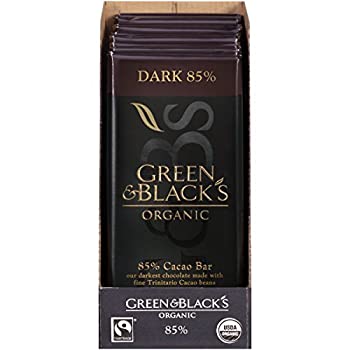 And yes, I realize these bars contain sugar.
At the beginning of the aforementioned Journey, I was quite confused when I heard people talking about being sugar-free, but then learned that they used dark chocolate, raw honey, dates and/or molasses, etc.
After two years, much research and reading, and quite a bit of pondering, these are the conclusions I've come to for our Yankee Homestead:
It is almost impossible to be 100% sugar-free in modern society.
I am unwilling to live without chocolate.
We (my Yankee Homestead family) eat FAR LESS sugar than we did before, which is a very good thing, and a big improvement.
I personally have no problem serving dessert often.  I like dessert.  See #2 & #3.
Dessert: Sometimes we'll have a few squares after dinner.
Chocolate chips in recipes calling for chocolate chips.  (See below).
Chocoloate ganache on top of cakes & cupcakes.  (See this recipe).
Fondue:  We've done real fondue with these bars a few times–super fun!  Every once in a while after dinner, we'll melt a little bit in small dipping bowls (so we can each have our own) and dip bananas or strawberries.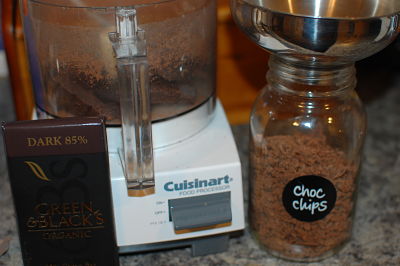 Make Your Own Chocolate Chips:
Break chocolate bars into squares.
Place the squares into a food processor (or mini chopper, for smaller amounts).
Pulse until desired consistency is reached.
Use in any recipe calling for chocolate chips, or store for future use!
What's YOUR favorite "healthy" chocolate?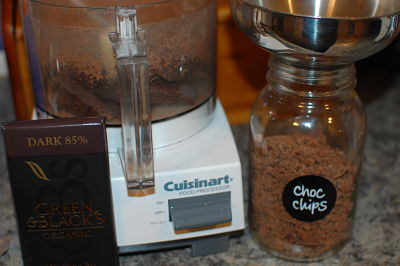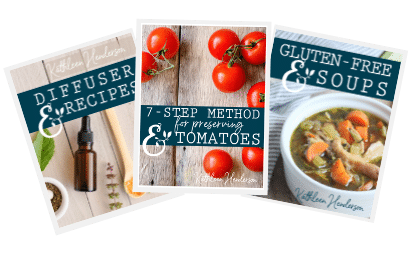 Sign up NOW for my best tips delivered weekly to your inbox!
You'll also get instant access to my library of free ebooks and resources.