Join the Seasonal Club.  Ditch the processed life! Learn to grow, source, preserve, and prepare real foods ALL YEAR LONG!  LEARN MORE >>
Join the Seasonal Club.
Ditch the processed life! Learn to grow, source, preserve, and prepare real foods ALL YEAR LONG!  LEARN MORE >>
32 Favorite Christmas Books for Children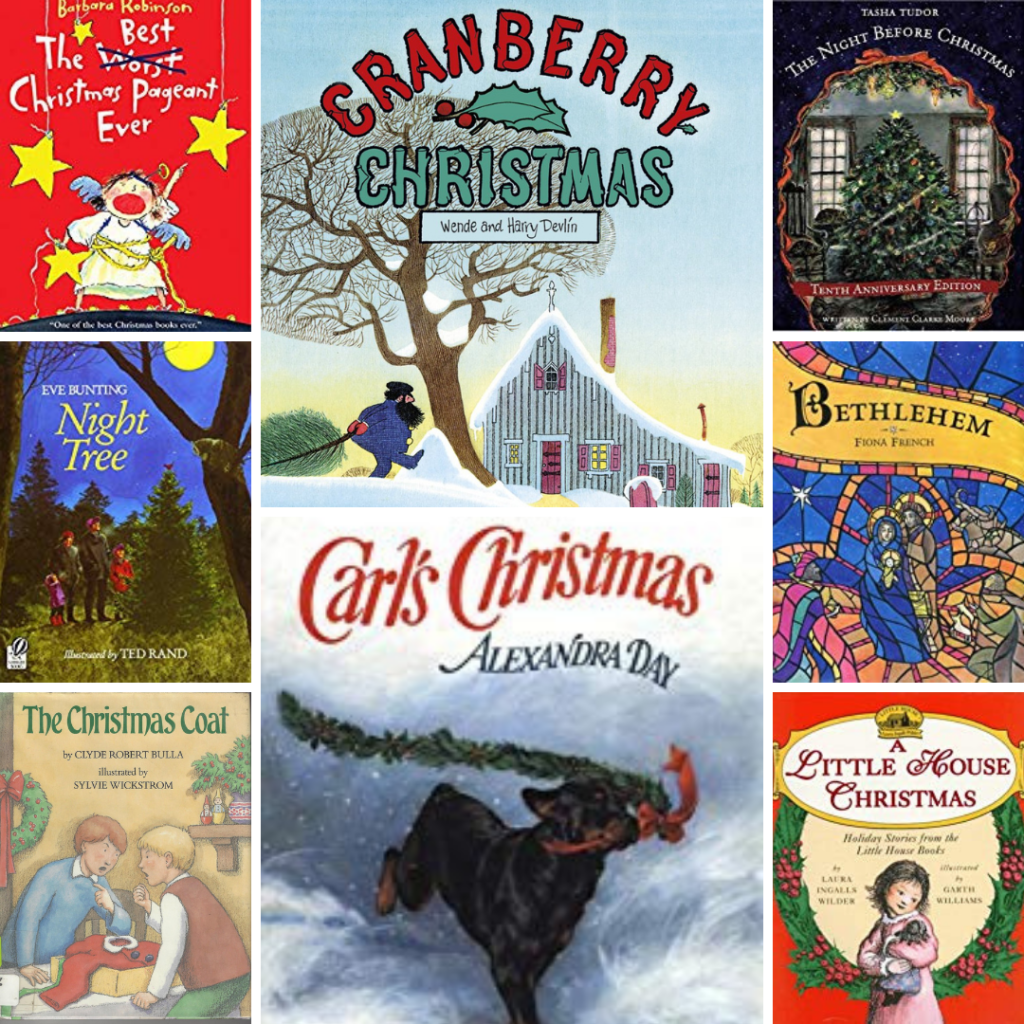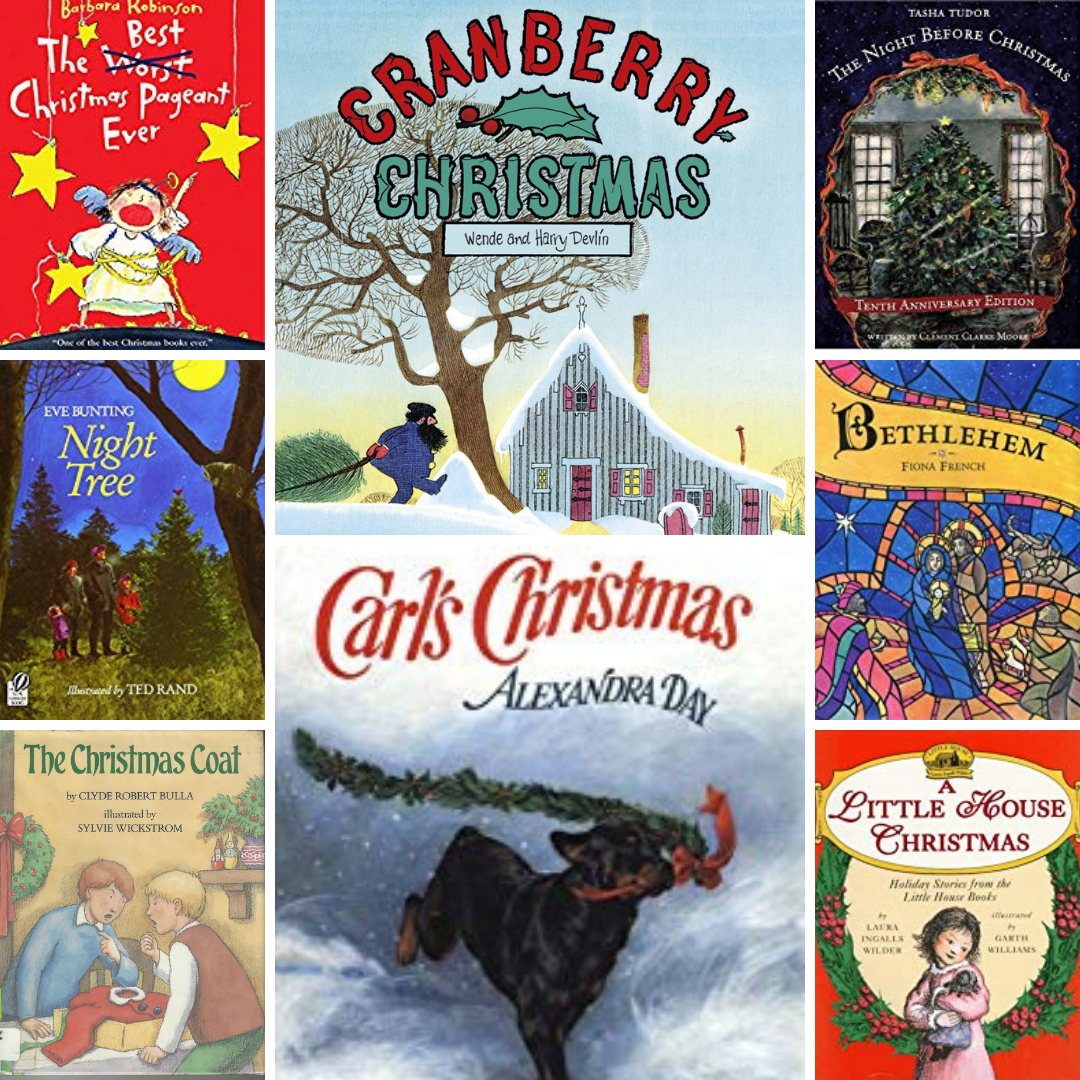 This post may contain affiliate links, which means I make a small commission at no extra cost to you.
See my full disclosure here.
I may have a slight addiction to wonderful Christmas books for children. I just cannot resist adding a few more beautiful, classic, or funny holiday stories to our collection each year.

As a result of owning, borrowing and loving so many wonderful Christmas books for children, we've developed quite a list of favorites. This is by no means an exhaustive list, but I hope it points you in the right direction!
You might also be interested in this list: 12 Family Christmas Read Aloud Books.
32 Favorite Christmas Books for Children
Here's a quick video with our very favorite Christmas picture books. Can't see the video? Click here to watch.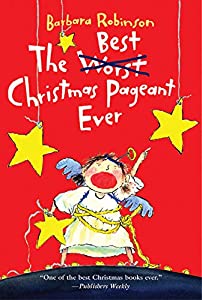 1. The Best Christmas Pageant Ever: "Hey, unto you a child is born!"What a wonderful and unlikely tale of the true Christmas story. Mr. Native Texan just finished reading this to Older Brother, over a series of bedtimes. Older Brother loved it so much, he cried at the end. (I wasn't there to witness it, but I suspect Mr. Native Texan misted up, too.)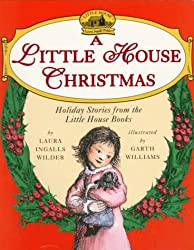 2. The Little House Collection Box Set (Full Color)" target="_blank" rel="noopener noreferrer">Little House in the Big Woods, Little House on the Prairie, and The Little House Collection Box Set (Full Color)" target="_blank" rel="noopener noreferrer"> Little House series. What a treasure!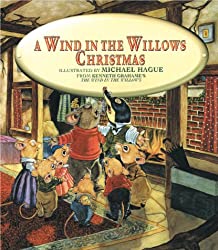 3. A Wind in the Willows Christmas: What a beautiful way to enjoy the Christmas adventure of Rat and Mole, with gorgeous illustrations by Michael Hague.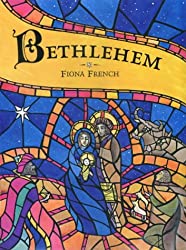 4. Bethlehem shares the Christmas story directly from Luke 2, in the words of the King James Version. Beautiful stained glass illustrations.


5. Peter Spier's Christmas: If you're not familiar with Peter Spier's books for children, do yourself a huge favor and check out every one of his books you can find at your local library. Better yet, hunt them down online and add them to your collection. What an amazing illustrator! We LOVE every Peter Spier book we've ever read, including this one. He has such a way of capturing the details in his scenes, without a single word. You won't be disappointed!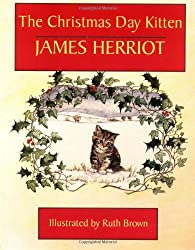 6. The Christmas Day Kitten: Country vet James Herriot shares another heartwarming story of a special feline patient. With illustrations by the talented Ruth Brown.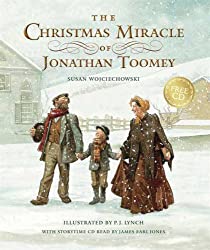 7. The Christmas Miracle of Jonathan Toomey: If you're a crier, have a tissue ready for this touching account of a lonely woodcutter, a widow, and her son. This tale presents a unique look at the true Christmas story.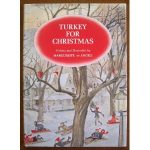 8. Turkey for Christmas: A short Christmas novella by Newbery Award winner Marguerite De Angeli, based on actual experiences from the author's childhood and told from the point of view of thirteen-year-old Bess. I love the emphasis on family togetherness in the midst of financial hardship.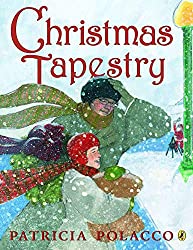 9. Christmas Tapestry is a beautiful story of two families united through a series of seemingly unfortunate events. Master storyteller and artist Patricia Polacco based this book on several true stories which were combined and adapted for young readers.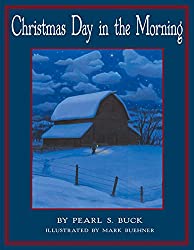 10. Christmas Day in the Morning: Originally published in 1955, this heartwarming story by Pulitzer and Nobel prize winner Pearl S. Buck was reissued in 2002 as an illustrated picture book (for the first time ever). is a tale of love between father and son, ending with a most precious gift.
Bonus: Mark Buehner is apparently famous for hiding characters in his illustrations. Be sure to look for all the traditional Nativity characters, including animals, in the clouds, woodwork, fur of animals, etc. We also found a Christmas tree and Christmas bells.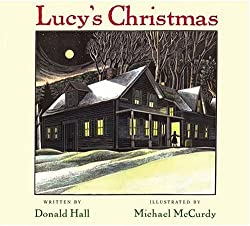 11. Lucy's Christmas: Set in rural new Hampshire, circa 1910, and based on the real-life experiences of the author's mother, Lucy's Christmas is a timeless story of anticipation and celebration. By Donald Hall, the author of Caldecott Award-winning book The Ox-cart Man and illustrated with beautiful woodcuts by Michael McCurdy. (See The Very Best Christmas Tree below).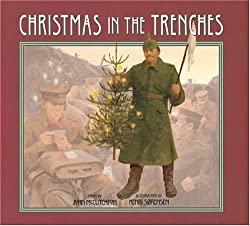 12. Christmas in the Trenches is a poignant fictionalized account of the Christmas Truce of 1914, which took place in France during World War I. Author John McCutcheon, "one of America's most respected folksingers," also wrote a song by the same title. The lyrics and score are included at the end of the book, along with a historical note.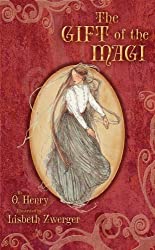 13. The Gift of the Magi: Among the many illustrated versions of O.Henry's timeless tale of sacrificial love, this one by Lisbeth Zwerger ranks near the top.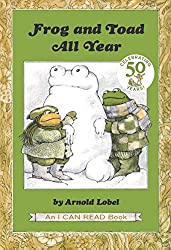 14. Frog and Toad All Year: Christmas Eve is the final story in this wonderful collection by Arnold Lobel. We never grow tired of these tales concerning the "enduring friendship of an endearing duo." Good for beginning readers, too!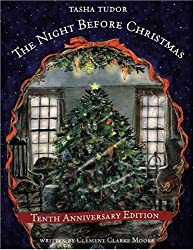 15. The Night Before Christmas" target="_blank" rel="noopener noreferrer">My favorite (above) has pictures by "one of America's most cherished and highly-acclaimed illustrators," Tasha Tudor. The one pictured is a special tenth anniversary edition; we have an older version of the same book. (Ours has a red cover). The illustrations are simply delightful!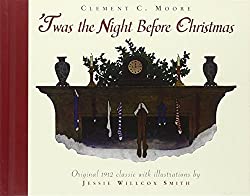 16. I've heard this version illustrated by Jessie Wilcox is excellent, as well.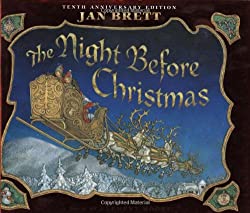 17. The Night Before Christmas: This version also boasts a celebrated illustrator, Jan Brett. Again, the one pictured above is a tenth anniversary edition and ours is a bit different, with a red cover.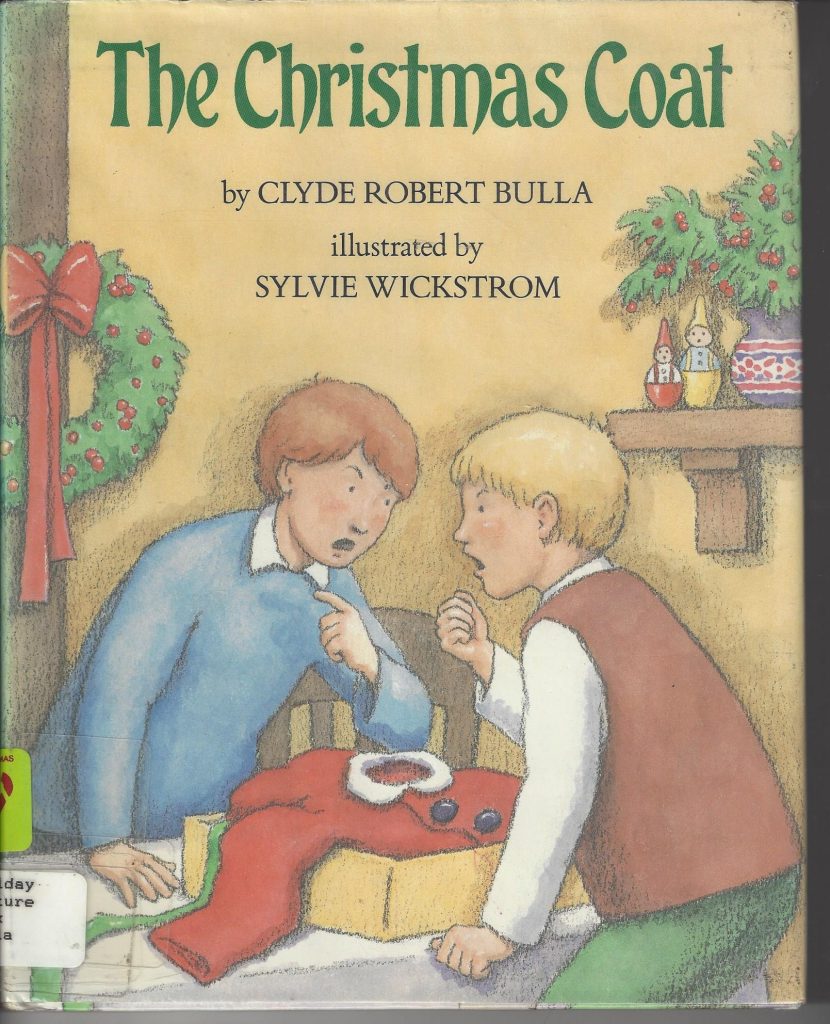 18. The Christmas Coat by Clyde Robert Bulla is particularly relevant to our family of all boys, as it tells the tale of two brothers who start out fighting and end up working together to solve a poignant Christmas-related problem. One of our favorite Christmas books for children!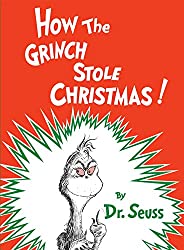 19. How the Grinch Stole Christmas!: A good reminder for us all: "Maybe Christmas.." he thought "Doesn't come from a store. Maybe Christmas, perhaps, means a little bit more." No collection of Christmas books is complete without this classic title from Dr. Seuss!


20. The Very Best Christmas Tree: I came across The Very Best Christmas Tree at a local used book sale and am so glad I brought it home! It's a short, sweet story about Mr. Bones who always buys a Christmas tree that is too big. Finally, Mrs. Bones is so sad that their friends can no longer enter through the front door, and she does something about it. In the end, (after several years of too-big Christmas trees) a compromise is reached and everyone agrees that year's tree is the very best Christmas tree. We really enjoyed reading it in preparation for going to pick out our tree. I love the woodcut illustrations, too, by Michael McCurdy.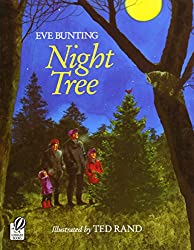 21. Night Tree is another good one to tie in with picking out a Christmas tree, with a slight, fun twist near the end. Excellent author Eve Bunting teams up with wonderful illustrator Ted Rand for this one.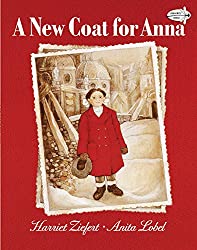 22. A New Coat for Anna is great on several levels, telling the story of a post-WWII family in Europe. Anna needs a new coat, but there is no money to buy one. Her mother has a creative solution to the problem, which requires hard work and patience and carries them through a full year (as well as the start-to-finish process of making a coat: sheep to wool to cloth to tailor). It ends with a Christmas celebration involving all the central characters.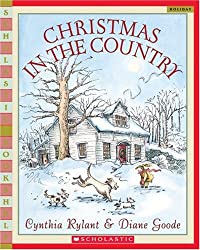 23. Christmas in the Country: I'm starting to sound like a broken record, but we LOVE Cynthia Rylant at the Yankee Homestead. Her Christmas story is a wonderful account of just what the title says. Love it!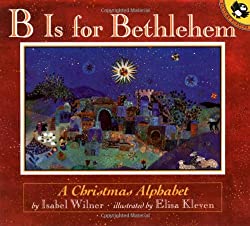 24. B is for Bethlehem is a simple, wonderfully illustrated account of the true Christmas story.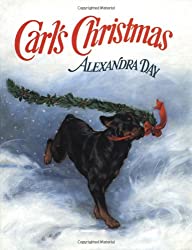 25. Carl's Christmas: We, especially Little Brother, LOVE all the Carl books! (Although Mr. Native Texan always wonders aloud how in the world the mother doesn't get turned in to the authorities for her tendency to leave her baby unattended).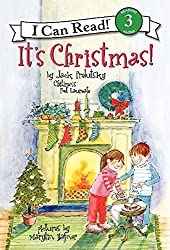 26. It's Christmas!: We also LOVE Jack Prelutsky, children's poet extraordinaire. His poems are lighthearted and humorous, using words that will expand your vocabulary.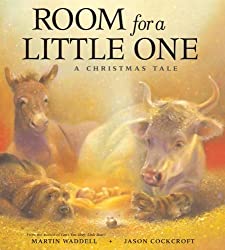 27, Room for a Little One is a short, beautifully illustrated Christmas tale ideal for young listeners.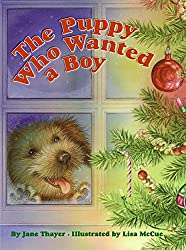 28. The Puppy Who Wanted a Boy is a fun story about Petey the puppy who wants a boy of his very own for Christmas.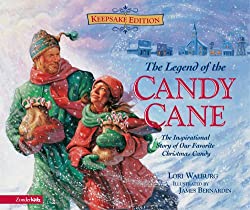 29. The Legend of the Candy Cane: My boys love this tale celebrating the mystery and miracle of Christmas.


30. Madeline's Christmas: Fun for the younger crowd, and anyone who loves the Madeline books, Paris, or both.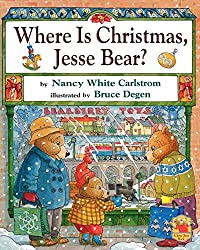 31. Where Is Christmas, Jesse Bear?: Nancy White Carlstom's Jesse Bear books are old favorites with my boys, which makes this Christmas story a must-have for our collection.

32. Cranberry Christmas: Can Mr. Whiskers save the children's skating pond from grumpy old Mr. Grape? Chances are looking slim, until an important discovery is made on cleaning day. We love all the Cranberryport books, including this Christmas story.
What are YOUR favorite Christmas stories?
More Christmas ideas you might like: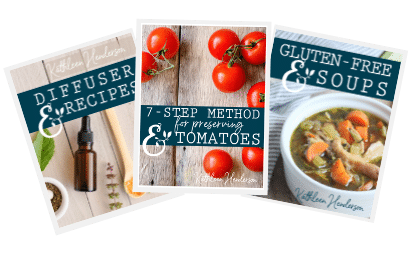 Sign up NOW for my best tips delivered weekly to your inbox!
You'll also get instant access to my library of free ebooks and resources.