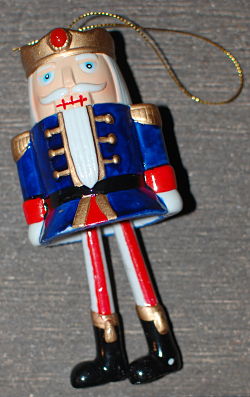 This post may contain affiliate links, which means I make a small commission at no extra cost to you.
See my full disclosure here.
Last December we enjoyed our first experience with The Nutcracker.
Older Brother was five and Little Brother not quite two, so we haven't yet ventured out to a live performance.
[I should also point out that Mr. Native Texan is not quite convinced of the value in watching leotard-clad dancers pirouetting around a stage, especially in light of the fact that we're raising sons here at the Yankee Homestead.]
But we love listening to the music and reading the story together at home.
Older Brother also really enjoyed picking out a small, ceramic Nutcracker ornament to hang on our tree.  In fact, he mentioned just the other day how he was looking forward to seeing our little blue Nutcracker soon and hanging him on the tree.   🙂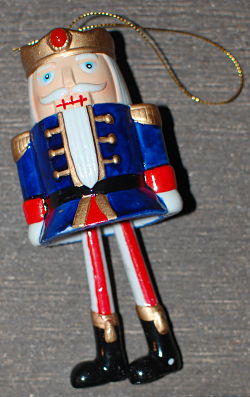 There are many versions available, of both the sound recording of Tchaikovsky's music, as well as the story itself.  Did you know the original story differs from the ballet version?
From Wikipedia:  The Nutcracker and the Mouse King (German: Nussknacker und Mausekönig) is a story written in 1816 by E. T. A. Hoffmann in which young Marie Stahlbaum's favorite Christmas toy, the Nutcracker, comes alive and, after defeating the evil Mouse King in battle, whisks her away to a magical kingdom populated by dolls. In 1892, the Russian composer Pyotr Ilyich Tchaikovsky and choreographers Marius Petipa and Lev Ivanovturned Alexandre Dumas père's adaptation of the story into the ballet The Nutcracker, which became one of Tchaikovsky's most famous compositions, and perhaps the most popular ballet in the world.
Note: If you have girls, and especially if one of them is seven years old, you may be interested in Eve Bunting's book listed at the end of this post, about a seven-year-old girl who attends her very first performance of the Nutcracker ballet with her grandfather.
After much research, these were the versions I selected for our family: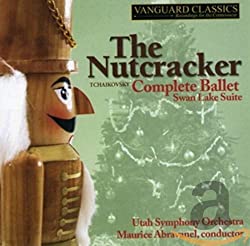 This 2-CD version (Tchaikovsky: The Nutcracker (Complete) plus Swan Lake Suite)

contains the complete ballet and has served our purposes very well.  As a bonus, it also contains the Swan Lake Suite.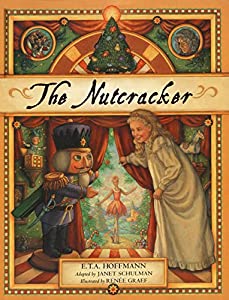 This Nutcracker book

 was a highlight of our Christmas reading last year.  According to my research, it remains true to the original story while avoiding the darkness to which I don't necessarily want to expose my young children.  It also includes a CD containing the entire story read by Claire Bloom and accompanied by portions of Tchaikovsky's music.
Note:  It's fairly lengthy, especially for the younger ones.  We spread out the reading over a series of days, and I do not expect Little Brother (2.5) to pay much attention for at least another year or so!
Amazon reviewer Yi-Peng

says this about the book,
I would definitely recommend this version of Nutcracker, as a step up from the sanitised Tchaikovsky ballet. It is a worthwhile introduction to the original Hoffmann story and would perhaps serve as a step-up to the original Hoffmann version, available in Maurice Sendak's wonderful picture-book edition.
Another Amazon reviewer,  Z Hayes,

 adds the following,
What I love about this edition of "The Nutcracker" is that Janet Schulman has tried to be faithful to the original story by E.T.A. Hoffmann, though slightly abridged. It is not as sanitized as some other simplified versions, for which I am grateful. Yet, it is not so dark as to render it unsuitable for younger readers/listeners…The CD also features the ballet music by Tchaikovsky, which mostly accompanies the narration, infusing this classic and enduring story with a real sense of magic.
Additional Options: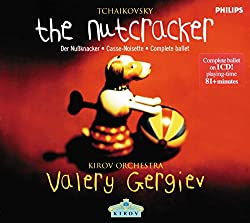 This (Pytor Illych Tchaikovsky: The Nutcracker – Complete Ballet

) is another option for the sound recording.  It received many wonderful reviews on Amazon, but the negative reviews offered enough accusations of a "too fast tempo" to cause me to steer clear of it.  The advantage is that the complete ballet is contained on only one disc.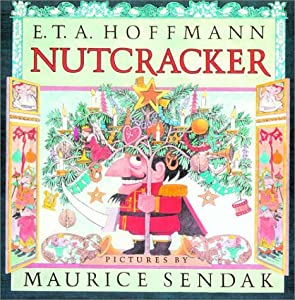 This is the E.T.A. Hoffman book

mentioned in the Amazon reviews above, illustrated by Maurice Sendak.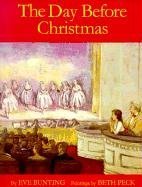 And this is the book by Eve Bunting, mentioned above.
Is the Nutcracker ballet a Christmas tradition at your house?
Other posts you might like: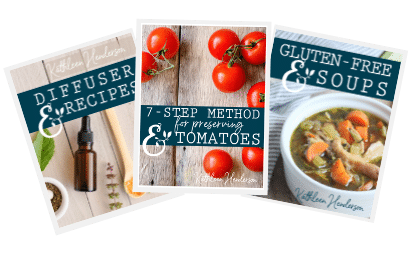 Sign up NOW for my best tips delivered weekly to your inbox!
You'll also get instant access to my library of free ebooks and resources.